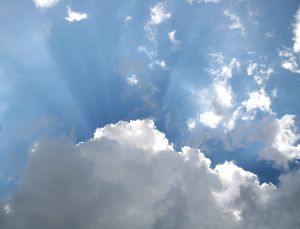 If you do a lot of design work, facing designer's block on occasion can be very common. Much like writers hit walls, it's not always easy for designers to be creative on command.
You probably have a routine you follow to get into the groove when you're starting a new design. But if you get stuck, here are 11 ways to restart your stalled creativity:
1. Look at Past Work
Go back through your files and explore the progression of other designs from start to finish. It can be helpful to see the big picture, especially one that was a success.
2. Sleep On It
Obviously, not an option if you've waited until the 11th hour, but if you have time, go to bed and revisit the design in the morning.
3. Doodle
Even if you're not an illustrator, doodling rough ideas can spur some possibilities. Sketching a layout idea, playing with shapes or even more abstract doodles can inspire you.
4. Watch TV
The mindlessness lets your creativity work on its own. Commercials and product logos are also a great place to find inspiration.
5. Work Out
If you're an exerciser, going for a run or even doing some stretching can get your adrenaline and your imagination going.
6. Play Some Tunes
Listening to a few favorites can get you fired up and push you over the design plateau.

7. Browse
Sometimes there's no better way to get inspired than by looking at other great designs. Some of my favorite inspiration sites include Smashing Magazine, Pattern Tap and PageCrush.
8. Shut Down
Get away from the computer and give it a break. Not consciously thinking about the design may be exactly what you need to conceptualize a new idea.
9. Give Up Perfection
It's natural to want to hit the target with the initial mockup. But how often is the first round the final? Try going for a few rough possibilities instead of one aiming-for-perfect idea.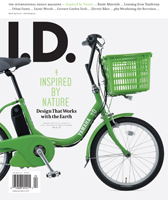 10. Read a Magazine
Any magazine will work…check out the typography, ads and the layout for ideas. I.D., Fast Company, and People are a few of my favorites.
11. Have a Brain Dump
Open a blank document or grab a notepad and start typing/writing. Put down anything and everything in your head, whether it relates to the design or not. This can clear your mind of thoughts that are preventing you from focusing and potentially give you ideas you can use as you work.
So, what's your magic cure for designer's block?
Image credit: Flavio Takemoto