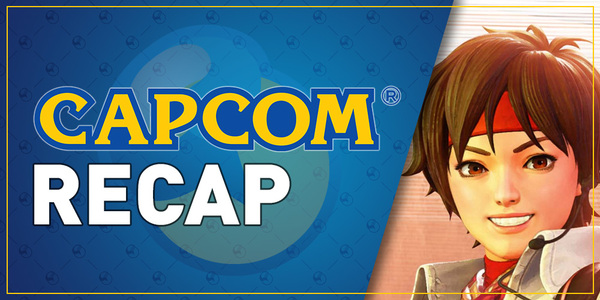 This week: Street Fighter V: Arcade Edition showcases Sakura and new V-Triggers gameplay, patch notes, we explore the Coral Highlands in Monster Hunter: World, and more!

Play as Sakura for Free in Street Fighter V: Arcade Edition, 1/16-1/23
Patch Notes for Street Fighter V: Arcade Edition
------------------------------

[PAST]
Street Fighter V: Arcade Edition – Sakura and V-Trigger IIs
[FUTURE]
All times listed are Pacific Time:
Tuesday , January 16th @  3PM  – Street Fighter V: Arcade Edition
Wednesday , January 17th @  1PM  – Puzzle Fighter
Friday , January 19th @  2PM  – Monster Hunter: World Beta
Remember to  FOLLOW  our Twitch channel to get email reminders whenever we go live.
------------------------------

The countdown to Monster Hunter: World continues and today we're merely two weeks away from launch! This week we uploaded a video featuring all-new footage of the stunning Coral Highlands ecosystem. Sit back, relax and enjoy about 9 minutes of raw, uncut gameplay below:
------------------------------

Expert real life video game weaponsmith Adam completed his rendition of Strider Hiryu's Cypher inspired by the 2014 game. Picture below comes from his Instagram page , and you can find the full-length video (over 1 hour long!) of the building process right underneath it.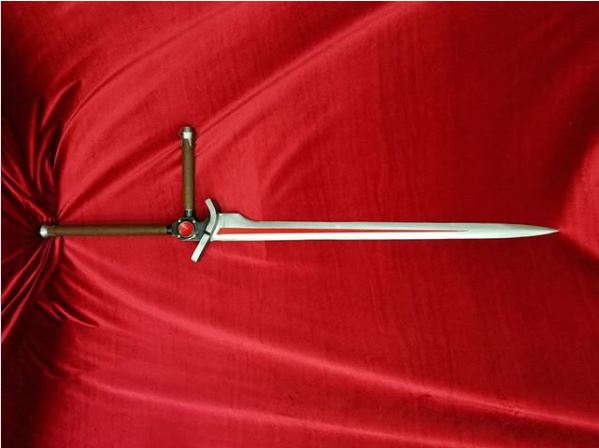 Thanks SubStyle22 for the tip!
Patrick Kulikowski : Super MAGFest 2018 , a personal favorite annual event of mine, transpired from January 4 – 7, 2018 at the Gaylord National Resort & Convention Center in National Harbor, Maryland. Each year this festival brings in game and music fans from all over the world to celebrate their passion in a number of ways. A key part of that is through the ridiculously fun music concerts that go on throughout the course of the day.
Given Capcom's sterling track record of memorable, high quality music, naturally there was a ton of sweet tunes from our games performed on-stage by a various number of bands. Here 's a breakdown of the music performed, complete with links to the performance videos ! 
------------------------------
STICKY NOTE: Did you make something cool? Send us a note or drop a comment below; we would love to feature your work here! Same goes for any awesome stuff you may see in the wild; we always welcome more fantastic fan work. =)
------------------------------
And just another quick reminder that we are at PAX South this weekend. If you're attending the show, please stop by our booth (#11864) and say hi! See ya there!
-Yuri