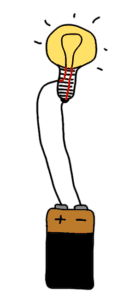 Have you ever wondered what's inside your mobile phone charger?
Over the last 3 years I've traveled to many parts of the world. This means I've had to replace the charger for my mobile phone and computer, or buy adapters several times.
Recently I arrived in Sydney, Australia. And I thought – maybe I should build my own charger for my iPhone?
I've never studied the details of power supplies before.
So, I decided to dive in and get a good understanding of how to build a power supply.
Then use it to build my own mobile phone charger.
In this first article, I'll show you how to build the simplest power supply I've found:
http://www.build-electronic-circuits.com/power-supply-circuit/
Have you built a power supply before, or do you have any questions about it? Share it in the comment field below the article.
Keep On Soldering!
Oyvind
PS! Inside my electronic builders club Ohmify you can also access a course on how to build a power supply. Learn more here: http://ohmify.com/join
Copyright Build Electronic Circuits