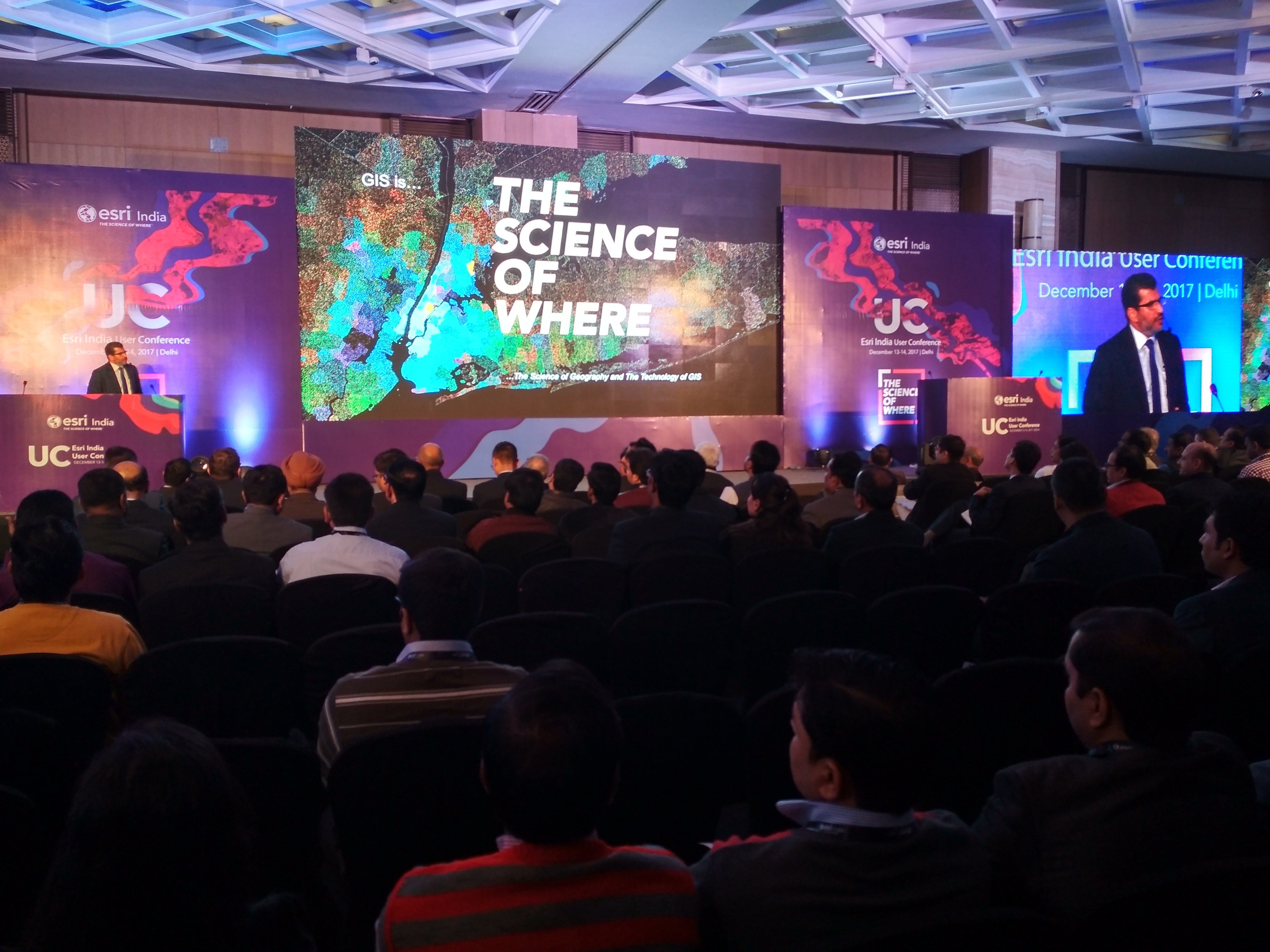 As we usher into a new-age of technology – the fourth industrial revolution (4IR) – the Science of Where is becoming all the more relevant. At least so was the gist of the Esri India UC this year, something that we all would agree with.
Today, we are living in a technological age, where there is abundance of data available everywhere. To make use of this data, the industry is required to collaborate with different sectors to engage and provide services to its users, which enables them in taking an informed decision. And as being the world's largest mapping technology company, Esri is playing an important role in enabling that through its various collaborations, software, and through extending support to a lot of companies working for Big Data, Cloud or IoT, etc.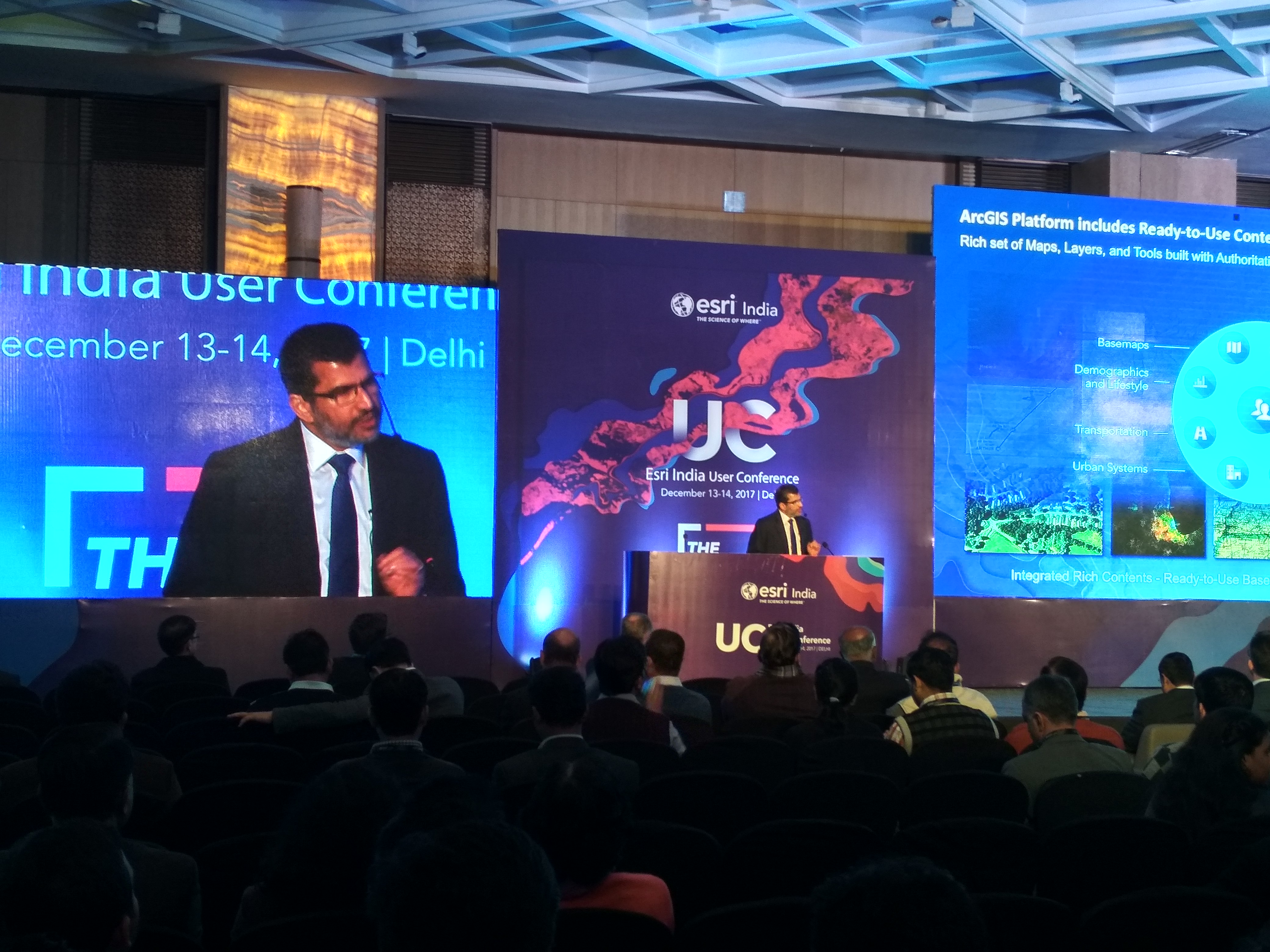 The theme of this year's conference was GIS: The Science of Where. In a welcome note, Agendra Kumar, President, Esri India said, "GIS is the science of geography, but that's not the technology of GIS. The technology of GIS is what is behind the science of geography." He added, "It [GIS] helps us in finding answers to the challenges that industry and society is facing today. Whether it is weather-related challenges, climate-related challenges… GIS plays an important role in all these programs."
And indeed, GIS does provide you a platform to better understand your work, and help you manage, analyze, and apply the Science of Where. Whereas, WebGIS on the other hand, revolutionizes the way we plan and design things. It makes spatial analysis more accessible, and simplifies all sorts of data by creating a common language for anyone using it.
However, to put forth how apps are bringing the power of GIS to everyone, Dean Angelides, Corporate Director, Esri, pointed out that as an app, WebGIS enables a whole new scale of GIS. "It allows us to inter-connect systems and create a system of systems." He said that it is helping us in creating a community GIS, and enabling community engagement. Through his presentation, Dean also tried to answer the question on how GIS can help in infrastructure designing through BIM.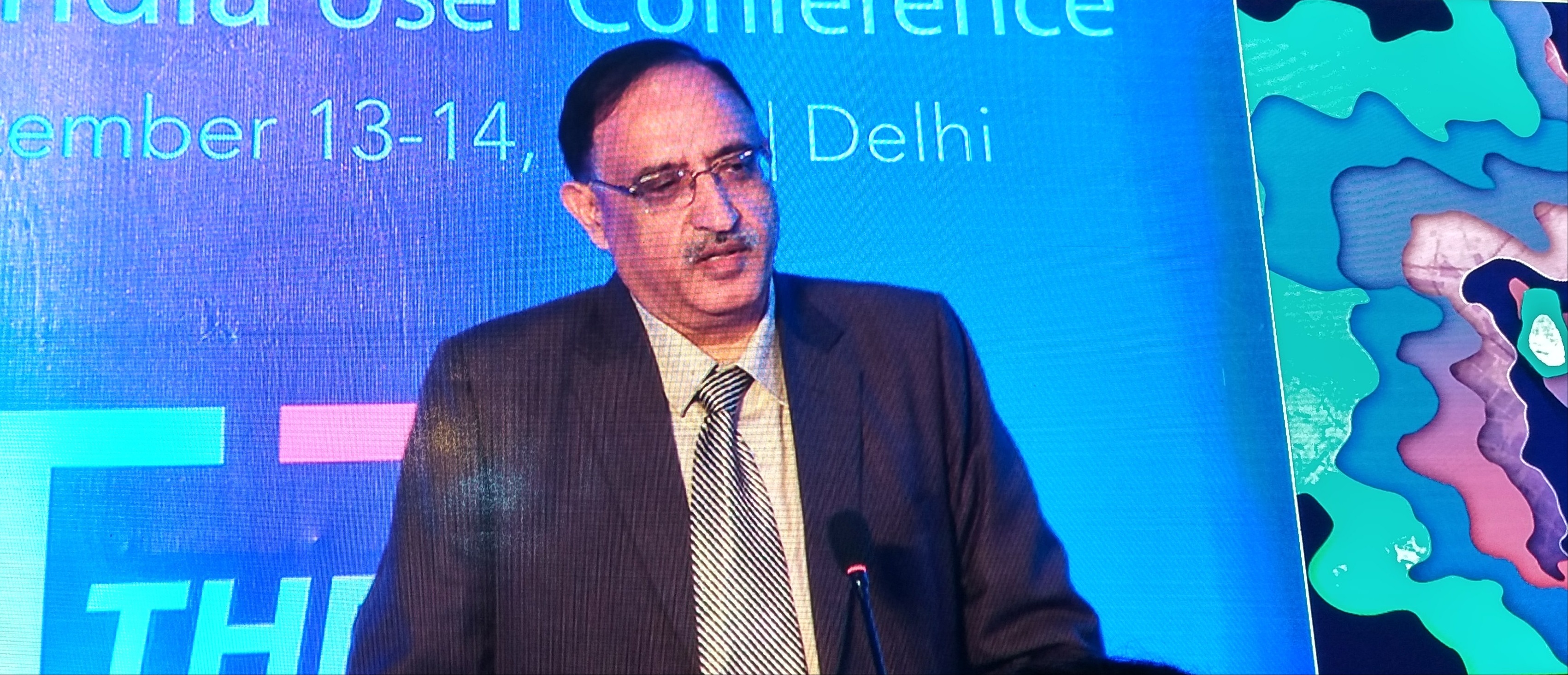 The plenary talk at the conference was delivered by the Surveyor General of India, Major General Girish Kumar. As being the head of the agency, Kumar talked about the current challenges lying before Survey of India (SoI). He also shared a list of projects, SoI is working on currently. Addressing India's need for high-resolution data, Kumar said, "India needs high-resolution data. Government of India mandates Survey of India to generate high-resolution data maps."
The post Esri India UC 2017: GIS is the answer to the Science of Where appeared first on Geospatial World.