Summer: Longer days, warmer weather, and busier workdays. Between personal travel and brand initiatives, it can be tough to stay afloat. However, this time of year isn't one to lose focus. Consumer habits show that warmer weather inspires shopping, especially on food, drink, entertainment, and home improvements — that means these are big months for many brands. Below are a few tips and tricks for how to get ahead of packed calendars during these summer months:
Plan for More PTO Time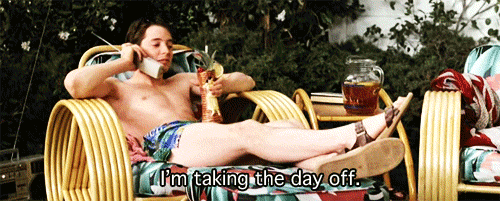 PTO requests always pick up during the summer months. You may already be stressing about coverage and duties, but there are a few simple ways you can keep up with the chaos. The key to surviving your teammates taking more time off than usual is to stay organized and on top of the tasks. Follow these few simple steps and enjoy that much needed vacation:
• Make a shared PTO calendar for the team to insert their requests on.
• Ensure there's a designated coverage person for each task.
• Provide your coverage person with all the documents and information they'd need to complete the work.
• Make a checklist for the person covering to complete.
Have the Right Team Working the Right Hours
As the retail season heats up, so do social media mentions. Consider how many Community Managers are on your team and what your brand's coverage hours are. Does your current plan work for your summer business objectives? For example, a Home & Garden retailer may want to add extra coverage for weekends during this season. You'll be grateful that you didn't leave your customers hanging during this peak season.
Keep a Consistent Content Theme
Let's face it – planning content for the summer months can seem like a daunting task. In order to tackle these content calendars, start with zooming out and thinking about your overall objectives for the season. You can then narrow down the content themes you'll be posting about for the next several months, which means you can start outlining your calendar and planning content shoots. You should attempt to capture as much content in one shoot as you can – for more tips on how to get the most content out of each shoot by
building your brand's content library.
Remember these simple tips to ensure your stress level doesn't rise with the temperature this summer!
The post How to Keep Your Social Media Cool for The Summer appeared first on Ignite Social Media - The original social media agency.