Sponsored by: Terbium Labs — Try Matchlight for free. Fully automated, full private Dark Web Data Intelligence.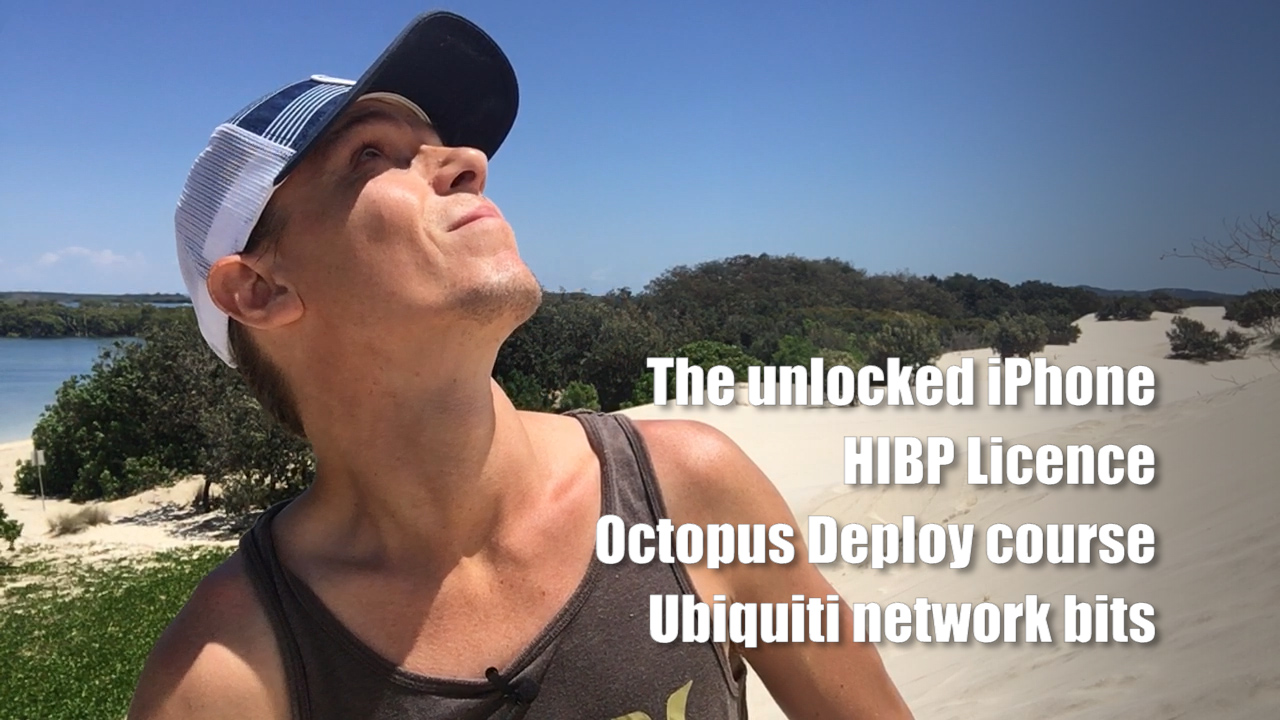 Apparently, after doing several weekly updates from different locations across the globe, last week's one from my home office was rather boring. Now maybe that was just a noisy minority saying that, I don't know, but I thought I'd test the theory and this week I headed out on jet ski to one of my favourite little island spots. I still got all the same content in, albeit from a more interesting spot. If you love or hate this approach, let me know, I'm still seeing what resonates and what doesn't in these videos.
Getting back to business, this week I cover off issues such as my experience with the Apple Store wanting my unlocked phone, the Creative Commons with Attribution license on HIBP, a new Pluralsight course I've done on Octopus Deploy and my very shiny Ubiquiti network bits. Here's the video - the sunniest one I've done to date!
References
Bonus material
Because the island itself isn't enough awesome, I captured this on Periscope as I was heading over:
LIVE on #Periscope: Dolphins! https://t.co/UNR0JwR9mX

— Troy Hunt (@troyhunt) November 4, 2016