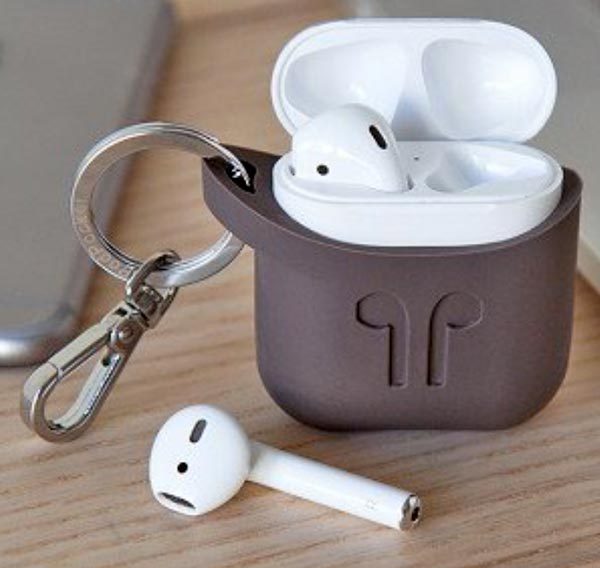 You'll keep your AirPods safely at hand in the PodPocket.  The silicone pocket is precision-molded for a close fit to the AirPods case, ensuring that the case won't slip out.  The high-grade silicone is thick for extra protection, but it still weighs only 0.96 ounces.
The pocket has a reinforced key ring hole and a keyring and clip so you can attach the pocket to your belt loop, keyring, or belt strap.  The case has an opening in the bottom to allow for charging the AirPods.    The PodPocket Protective Silicone Case is available in indigo blue, pear green, cocoa gray, and blazing red for $19.95 at The Grommet.
The post Protect your AirPods with a PodPocket appeared first on The Gadgeteer.
Filed in categories: News
Tagged: Cases and Covers
Protect your AirPods with a PodPocket originally appeared on The Gadgeteer on March 14, 2018 at 12:00 pm.
Note: If you are subscribed to this feed through FeedBurner, please switch to our native feed URL http://the-gadgeteer.com/feed/ in order to ensure continuous delivery.