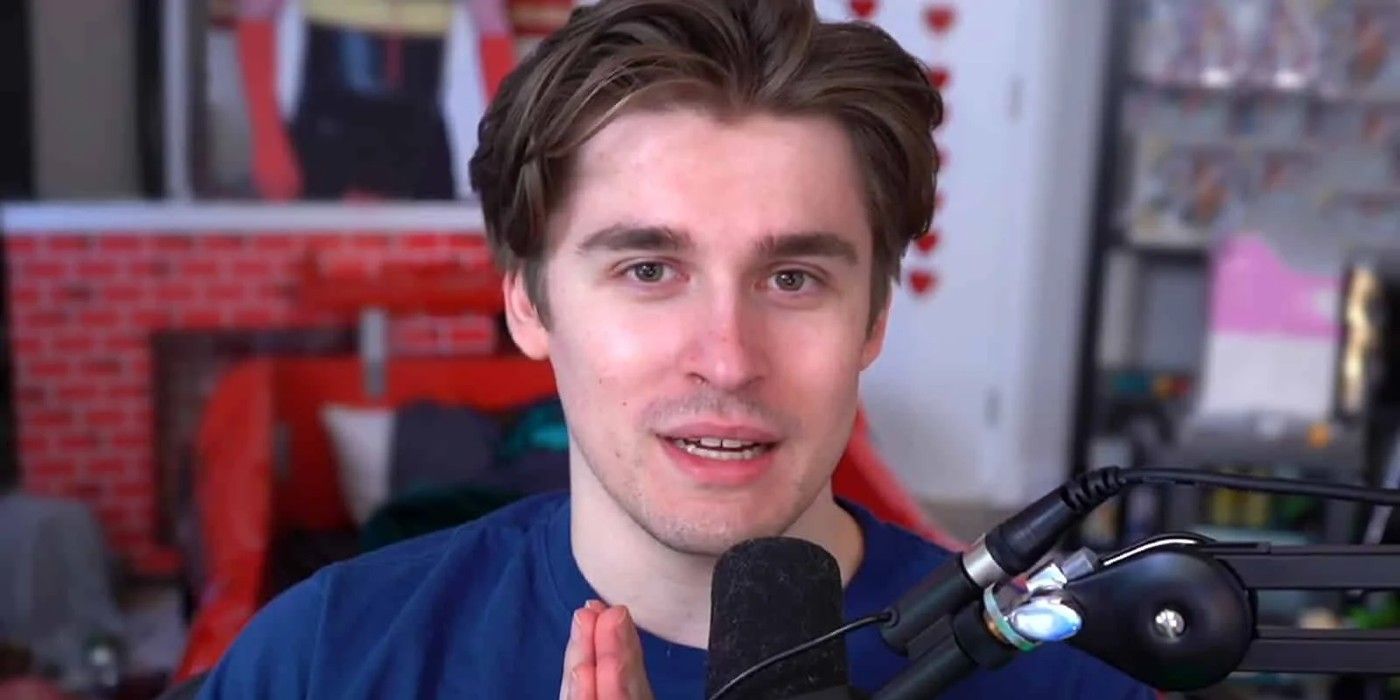 Surprise Twitch sensation Ludwig almost had his 26 day subathon come to a rather anti-climactic close. The streamer had walked away from his desk as its timer was in the final minute and was literally a second away from ending, before a viewer saved the stream by gifting a handful of subscriptions.
It's not the first time the stream nearly came to an end either. Ludwig extended his Twitch stream an entire day after the timer spent a lot of time lingering in fatal territory. The streamer made a promise that he would match all subscriptions in a 10 minute period, which resulted in an overwhelming 4,000 new subscribers. Every subscriber adds an additional 10 seconds to the timer which has been counting down to the end of the stream. Although this gave new life to the stream, Ludwig's stream nearly came to an end once again just days after this.
Related: Dr Disrespect Twitch Ban Caused By Mixer, According To Rumor From CoD VA
After sitting below ten minutes for quite some time, the stream began counting down below a minute as Ludwig was away from the computer. As memorialized on YouTube by Ludwig Clips, the stream got all the way down to 1 second before a viewer gifted a handful of subs to save the stream. The chat in the stream are split in terms of rooting for the stream to continue or for it to end once and for all, so there were mixed reactions to this last-ditch effort.
The ongoing Twitch stream has sparked ethical questions regarding safety and the dangerous precedent it could set. Many could try to copy the format of the stream in a pursuit of attention and boat loads of cash. Ludwig has still managed to get sleep, eat, and take care of himself, but it's not hard to imagine someone else could try to up the ante and raise the stakes in an unhealthy way. Some have called for Twitch to directly step in following Ludwig's stream and create policies that discourages behavior like this.
At the time of writing, Ludwig's stream is once again below 10 minutes but it's really unclear if that means the end is in sight. Even despite this month-long charade, the streamer has managed to keep viewers filled with entertainment and things to talk about. Ludwig's Twitch stream recently made headlines when disgraced YouTuber CallMeCarson made a brief appearance on the stream, causing a surge in attention. Whether or not Ludwig can continue to keep the attention of his Twitch viewers, and more importantly, his paying subscribers, remains to be seen.
Next: Call Of Duty Hacker Gets Banned From Two Games In One Twitch Stream
Source: Ludwig