If you've ever seriously looked into making your money work for you, you've probably already heard of the benefits of real estate investment. The combination of equity and income from properties looks attractive to most investors, especially those who are focused on building wealth over the long term. Many investors, however, focus only on acting individually and never learn how to start a real estate investment company. Little do they know, forming an investment company is one of the best ways to grow and prosper as a real estate investor.
Investor Jeff Sutton got his start by finding a property for a discount shoe store. He's now worth more than $3 billion.
Though starting your own investment company may seem intimidating on the surface, the benefits are well worth it. With a real estate investment company, you can:
— Increase your profits.
— Draw on the cumulative power of a team of specialists.
— Expand as you go.
To see the power of forming a company, one need look no further than the example of New York property mogul, Jeff Sutton. A native of Brooklyn descended from immigrant grandparents, Sutton started off in real estate by finding a property for a discount shoe store. Through his company, Wharton Properties, Sutton now manages some of the highest-paying storefront rentals in New York and has accrued a personal worth of over $3 billion. Sutton is just one of many real estate investors who've achieved massive success by creating a real estate investment company.
How to start a real estate investment company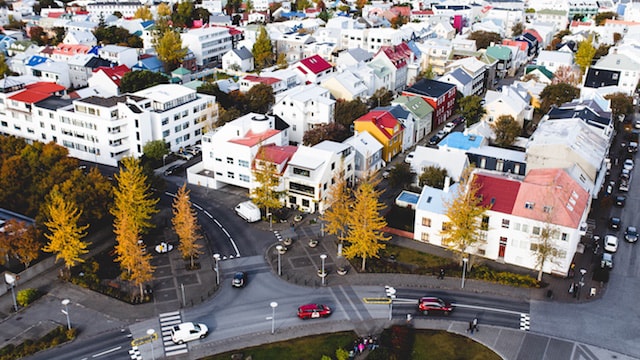 Whenever someone asks me how to start a real estate investment company, one of the very first things I tell them to do is choose a business structure and establish their business entity. This entity exists for two key reasons:
To create a line of demarcation between you as an individual and your business. This protects your personal assets from liability.
To allow you to hire employees.
A few of the more common options for business structuring are:
— Sole Proprietorship.
— LLC (Limited Liability Corporation).
— S-Corp.
— C-Corp (traditional corporation).
Because of the size of the potential liability with real estate deals, it's generally a good idea to form an entity that will separate your personal assets from those of your company, which can be accomplished with an LLC, S-Corp or C-Corp. There's also the option of forming an LLC and opting to have it taxed as an S-Corp. This offers the tax advantage of not having to pay self-employment tax under certain circumstances, potentially saving you a large personal income tax bill.
Next, consult a tax expert
The next step in starting your real estate investment company is to get a tax expert involved. Before any money changes hands through your company, you need to be sure that all expenses are being properly tracked and that all profits you make are being taxed in the appropriate manner. Improper tax payments can have major financial and legal impacts down the road.
For small ventures, an accountant who specializes in real estate investment businesses will likely suffice.
As your company grows, however, there will probably come a point where retaining a professional tax attorney makes sense. Tax attorneys are more capable of handling large, complex businesses, and are also extremely useful in the event of an audit.
Preparation: Education or experience?
There are many different paths that can prepare you to start a real estate investment company. Some investors, including Jeff Sutton, built their careers on an academic background of studying business. Others, however, have built large real estate firms relying more on hands-on experience.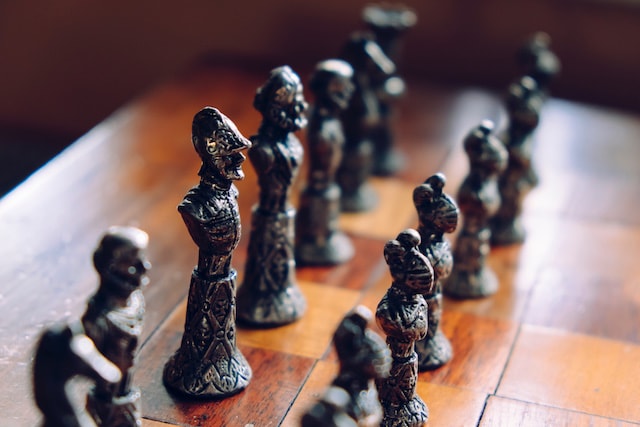 If you're already experienced as a real estate solopreneur, the jump to a real estate investment company is shorter than you might think.
If you don't have standing real estate experience, pursuing a degree in business is an excellent way to get started. Even if you don't have the time or resources to earn a degree at a prestigious university, a basic business education will prepare you for:
— Financing your investment company.
— Properly managing risk and liability.
— Evaluating potential returns.
— A plethora of other activities that will make or break your new investment company.
Funding your company
As important as it is to have a dynamic team on your side, your company will also need initial capital if it is to succeed. Real estate investing companies have several options:
Private investors
Securing private investors is often seen as one of the best ways to raise capital for a new investment venture. In order to do this, however, you will have to conform to the guidelines set by the SEC or the equivalent regulatory body in your state or country.
Online crowdfunding
Another way to get the money you need for real estate deals is to go through equity crowdfunding websites. While equity crowdfunding still carries the regulatory burdens of the SEC, it allows you to source your funding from a much wider pool of investors using digital platforms, which can make the fundraising process substantially easier.
Small business loans
If you would prefer not to go through the hassle of dealing with financial regulators, you can also secure a small business loan.
Despite the difficulties of conforming to investment regulations, most real estate investment companies still prefer to use money from investors, as it allows them to source capital as needed for new projects and deals, rather than relying on a loan process from a bank or financial institution.
Join forces or go it alone?
Whether you're just taking your first steps in real estate investing or are looking to expand your existing investment activities, exploring how to start a real estate investment company should be part of your path forward. Be aware, however, that forming a company may not be right for every investor.
Some real estate investors are perfectly happy to carry on as one-person operations.
Ultimately, you should pursue the path that best fits your personal investment and income goals. If those goals are ambitious or if you have always wanted to own your own startup business, starting a real estate investment company may be a good fit for you.
The post How to start a real estate investment company appeared first on Garage.