DJI has agreed to participate in Amazon Prime Day for the first time. They have lowered the prices of a few of their popular drones by up to 30%. While you can get these deals on Amazon, you can save on sales tax by ordering directly from DJI.com.
DJI's sale will end at midnight tonight so you still have a few hours to decide what to get. There are discount across four drone models. Let's take a look at what they are discounting below: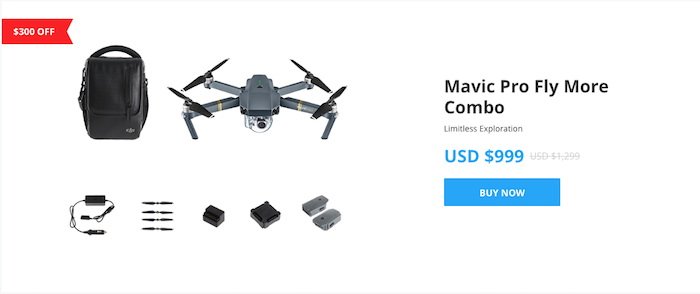 The Mavic Pro is the best deal that DJI has released this time. The Fly More Bundle has been reduced from its retail price of $1299 to $999. That's a savings of $300. The regular version of the drone has been discounted by $200 to $799.
The difference between the bundle and the standard drone package is that it comes with two extra batteries, a bunch of accessories, and a carrying case. You definitely want to get at least two batteries with this drone so that you can charge one while you fly.
The Mavic Pro is a powerful drone with a 7km range, 40 MPH max speeds, and a 27 minute battery life. It also can record in 4K.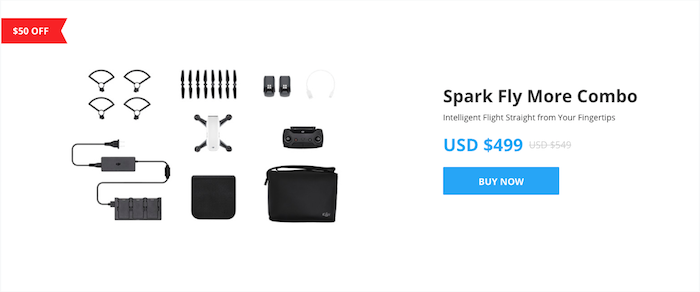 The DJI Spark Fly More Combo is on sale for $50 off its regular price. The standalone version of the drone has not been lowered in price. The combo package comes with a total of three batteries, propeller guards, a controller, and a carrying case.
The Spark has been designed with the beginner in mind. It's an intuitive and easy to fly drone. It has a 16 minute max flight time and a 1.2 mile range with the controller.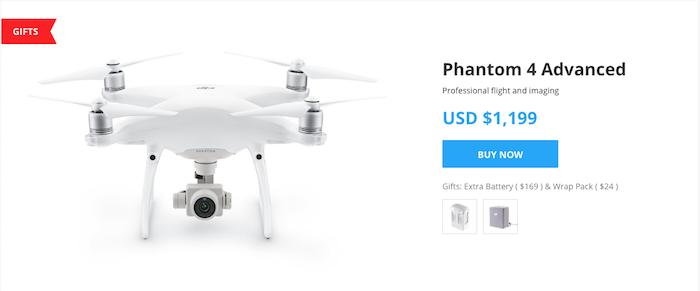 The Phantom 4 Advanced version will come with a free battery and a wrap pack that are worth $193 when you order it. This is a good deal because a extra battery is extremely helpful, especially if you plan on flying commercially.
The only other drone model that has a deal is the Tello. This $99 drone will come with an extra battery with purchase.
Overall, you have a few more hours to decide what to get before the sale ends.
The post DJI Sale on Mavic Pro, Spark, and Phantom Drones Ends Today appeared first on 3D Insider.