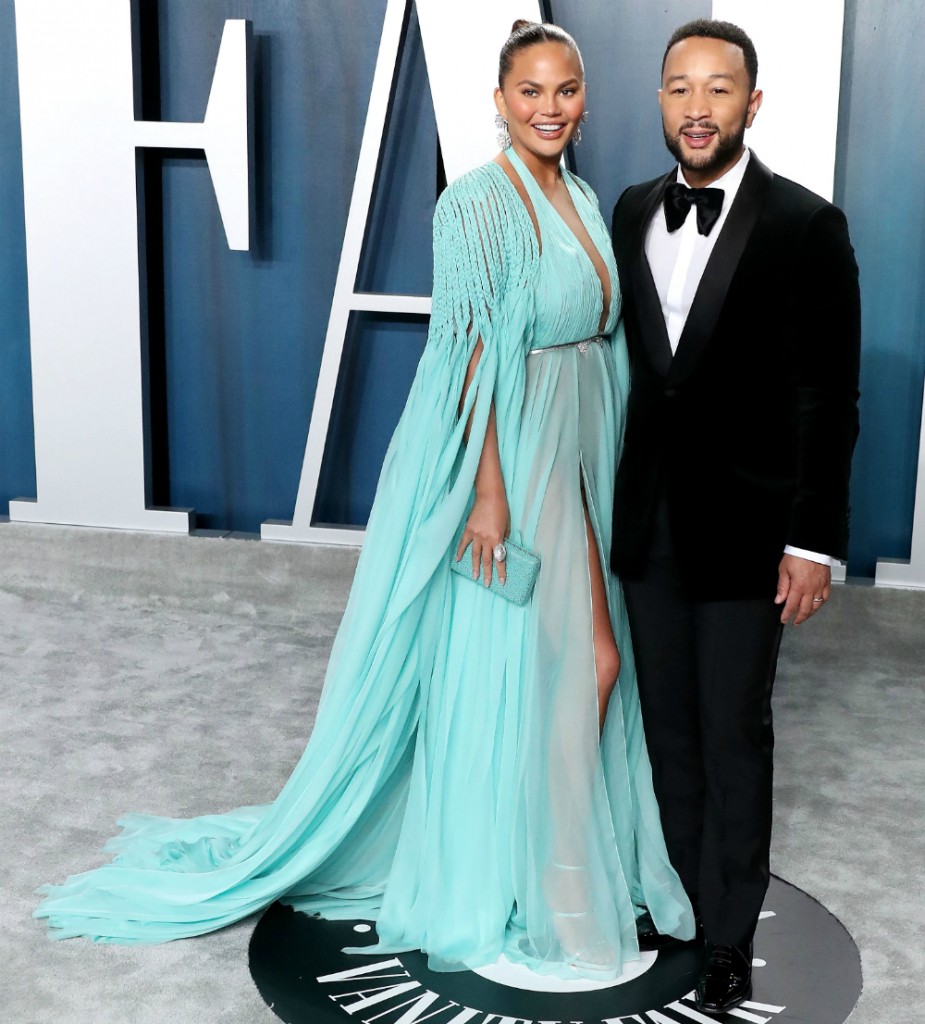 Chrissy Teigen and John Legend made a date night out of the Vanity Fair Oscar Party. That's what all the sites said, but they always say that it's a date night for them anytime Chrissy and John show up somewhere. John looked great in a classic tux, he always does. Chrissy looked too busy in her layered chiffon Georges Hobeika. Something nice, I love the color and the dress's parts moved beautifully. But there is so much going on. The halter top with braided shoulder and empire waist gave her upper half a beach cover up vibe and the bottom looked like the dress got caught in a shredder. Her makeup was good but her hair was too severe for such a playful dress.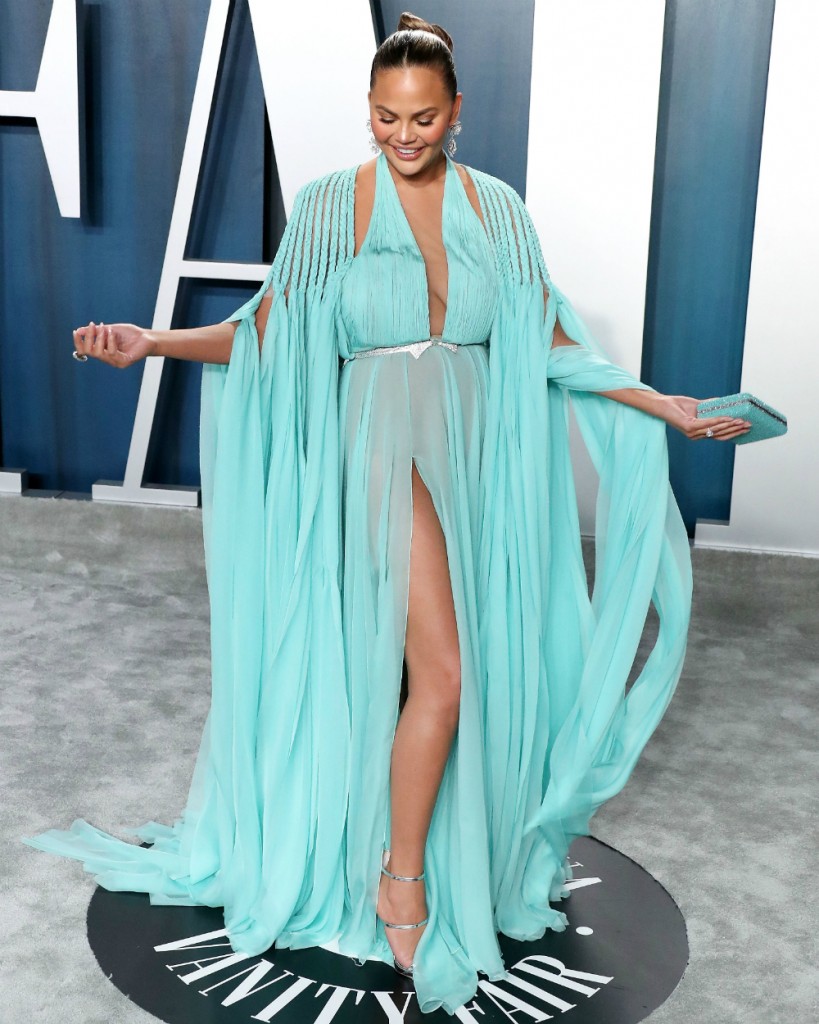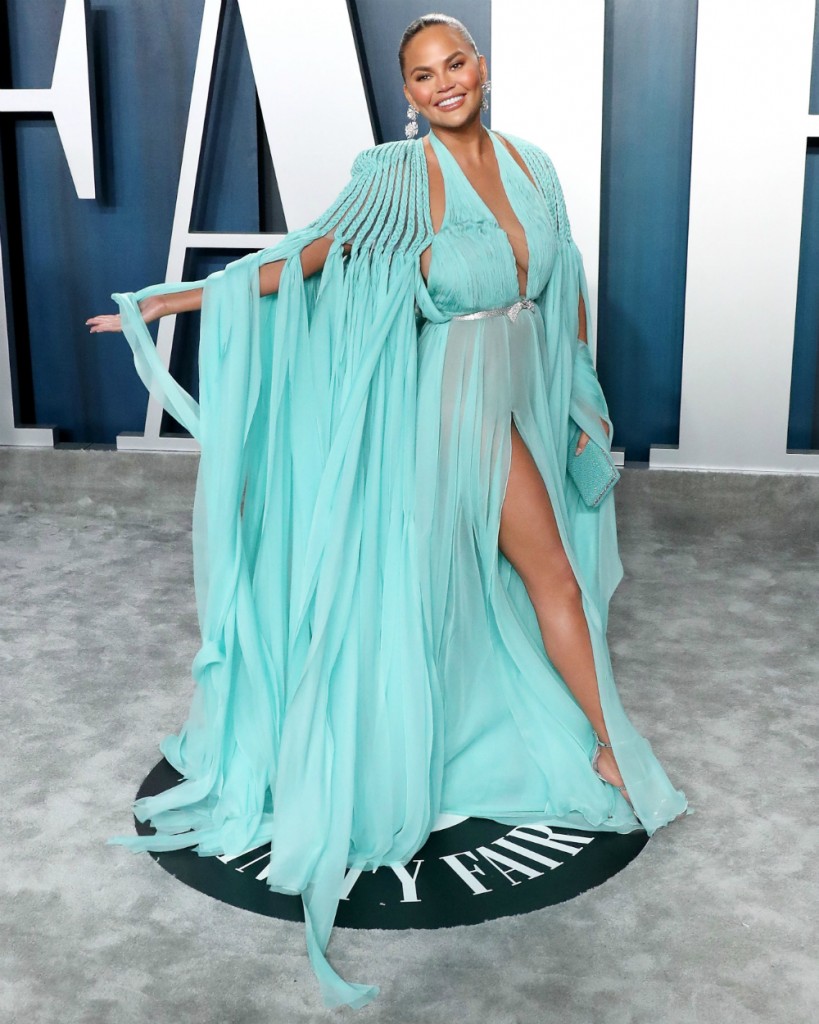 Gabrielle Union and Dwyane Wade were producers on Hair Love, which won for best animated short last night. The Hair Love team invited DeAndre Arnold, who was suspended from school for refusing to cut his dreadlocks, to join them at the Oscars so it was especially neat that Hair Love won. For the VF party, now Oscar-winner Gabrielle wore this white Giambattista Valli dress that looked to be a white strapless body suit with a sheer lace overlay. It's not my favorite but she looked comfortable and her hair and makeup were gorgeous. I like the belt a lot, but the appliqués on the skirt give the impression of a toilet paper roll cover. I don't hate that she and Dwyane coordinated their lace looks, though.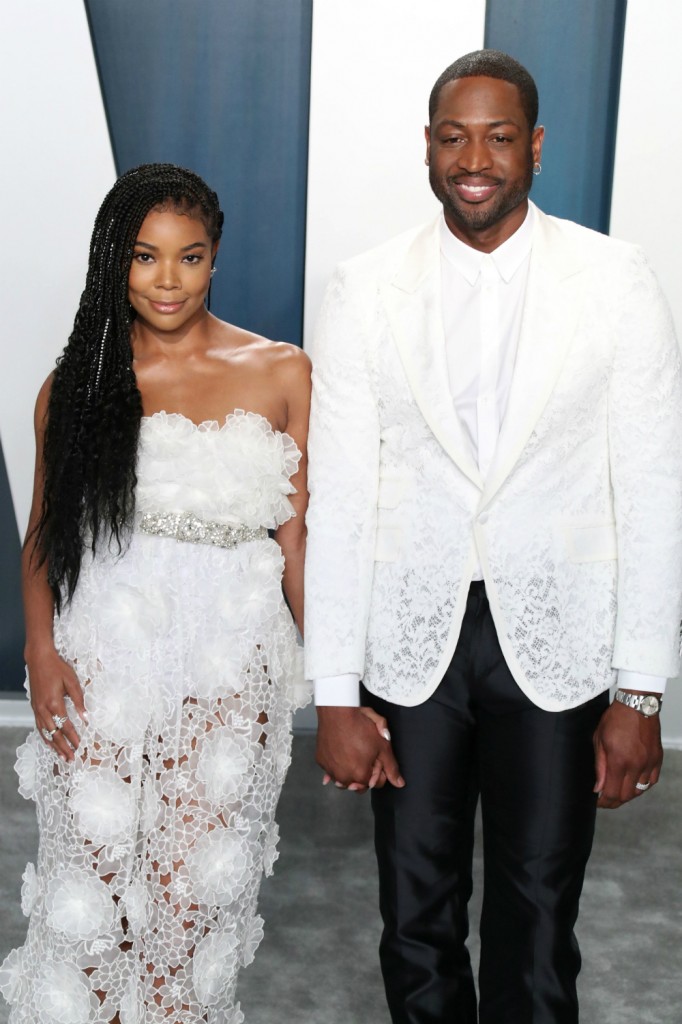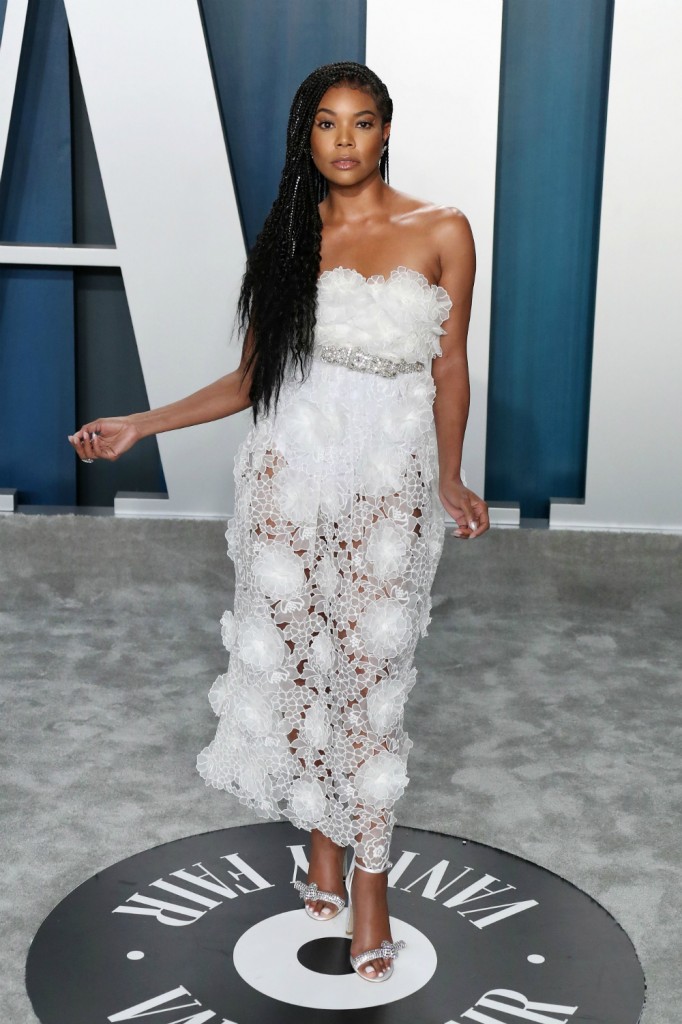 Tiffany Haddish went super glam in this shimmery, off-the-should gown. I love everything about this. I love crossover in the front giving her a bi-level hem effect without the actual mullet. Tiffany's hair looks gorgeous swept up like that and I love her chandelier earrings. She could have done a pop of color with her shoes but honestly, I would have stuck with all black too. This look complements Tiffany in every way. Oh, and Tiffany met up with Brad Pitt at the party. Remember in 2018 she joked they'd made arrangements to hook up if they were both still single? I doubt anything happened because if it had, Tiffany would have had that all-over social media.
Photo credit: WENN/Avalon and Getty Images