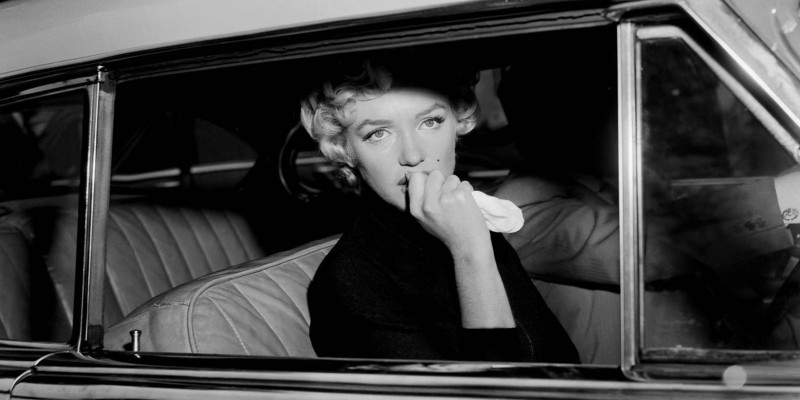 She slept naked. Dates with her psychiatrist were scrawled in a diary beside her bed, and it was her psychiatrist, in the end, who would find her lifeless body. She was thirty-six years old. A broken marriage, affairs with married men—but all of that was public knowledge. What wasn't public was the problems with drugs and alcohol: amphetamines and barbituates, mostly, including old-fashioned sleeping tablets known as "knock-out drops."
Recently there had been lapses in personal hygiene: her toes and fingernails were unkempt, and her teeth were in a state of decay. She was not well, had not been well for some time. Most of the drugs had been prescribed to help with her mental well-being, because America's sweetheart was in a very dark place shortly before her unexpected death.
America thought they knew Marilyn Monroe. She was arguably the most famous woman in the world before she died, lusted after by politicians and movie stars alongside suburban husbands. The film-going public had long felt entitled to know everything about Monroe's personal life, her private turmoil and failed relationships. In life, she struggled with maintaining a modicum of privacy. In death, the public rushed in, and thanks to a public inquest, her hungry fans were soon satiated with an overdose of details.
Murder—or a suspicious, high-profile death—not only encourages observation but makes spectatorship possible. The type of curiosity that would normally border on fetishization are normalized in the form of newspaper headlines and a criminal investigation. Morbid details of gruesome crimes are reduced to poetic imagery: a corpse on a bloody patch of gravel behind an apartment building in Hollywood, scantily disguised by a blanket; a body sitting lifeless in a car; three letters – P – I – G – written in the blood of a murdered woman in chilling, non-specific invective.
With murder trials, private lives are turned inside out in the search for truth. Clandestine affairs between married men and their girlfriends are revealed. Politicians are questioned, either by defence attorneys or else merely by the probing public, searching for truth. Was Marilyn's death a murder at the hands of the Kennedy clan, an attempt to close ranks and protect their own? Either way, secrets—the affair, the drug addiction, the loneliness and calls the psychiatrist—became public knowledge as soon as her body cooled.
Marilyn Monroe wasn't the first celebrity to bow out before an eager audience, but her death was arguably the one to usher in a new breed of onlooker, one who not only sought salacious details but felt entitled to them. Public lives end in public deaths. Decades of on- and off-screen exploitation in a public life inevitably led to objectification and post-mortem exploitation.
Public lives end in public deaths. Decades of on- and off-screen exploitation in a public life inevitably led to objectification and post-mortem exploitation.
Before Monroe there was Thelma Todd, dead of carbon monoxide poisoning in the garage of a Pacific Palisades house. There was talk of an affair with a married man, a late-career desperation which could have led to taking her own life—and yet her friends protested foul play, insisting that the death was not a suicide but a murder. The crime was never solved, but the public gorged themselves on speculation.
Go back even further and find William Desmond Taylor, a con artist who fled his family and started a film career under a false name. On a February morning in 1922, police were called to Taylor's Los Angeles home after Taylor's valet reported that his employer had been shot. In the aftermath of the death, many confusing details came to light, not least of which was that Taylor had assumed a false identity: born William Cunningham Deane-Tanner, the man who would die as Taylor had fled a life of bankruptcy and ennui to make his way west, where he would assume a successful career in the film industry.
The first details to emerge were that Taylor was engaged in an improper relationship with a teenage starlet named Mary Miles Mintner; her possessive mother was pegged as a possible culprit. Drawn into the morass too was Mabel Normand, a former bathing beauty with an opioid addiction whose tangential connection to the crime proved the final nail in the coffin for her already faltering career. Normand was castigated by the world at large for her relationship with Taylor, despite the fact that she was quickly ruled an unlikely suspect. Her true crime was being an independent woman who had problems with drugs, but more importantly, a woman who slept with a man to whom she wasn't married—all of these facts rose to the forefront of public consciousness after the death was splashed all over the tabloids.
Details of Taylor's true identity—which came to light after his death—served only to further stoke the flames of a bloodthirsty public who hid their morbid curiosity behind sanctimonious outrage. America was still very conservative and religious in the 1920s, and to be perceived as curious about such a salacious case would be improper. Interest, therefore, was disguised as concern.
Fascination and curiosity disguised as condemnation release the audience of guilt or responsibility. Nicole Simpson had cried out for help in the past, had told friends and business associates of O.J.'s abuse. She had divorced him, tried to strike out on her own. The public was only interested in granting her justice after the murder, once the grisly details of their private life were available in every supermarket tabloid. JonBenet Ramsey was fetishized long before her lifeless body became subject for speculation, dressed up as a sexy cowgirl and blushing, virginal bride: moral outrage was merely aftermath to the intrusive meddling of investigative journalists who were proxy to an American readership who followed every development in the murder investigation.
The very nature of celebrity—intrigue, condemnation, schaudenfraude—absolves an audience of fascination surrounding a high-profile death. Interest in details that would normally seem malignant or reprehensible (an unborn child stabbed through his murdered mother's uterine wall; an aging starlet choking on vomit) are offered up for public consumption alongside possibly shame-inducing secrets of the victim's private life. It's okay to look, the publicity suggests. And more than that, you should.
***