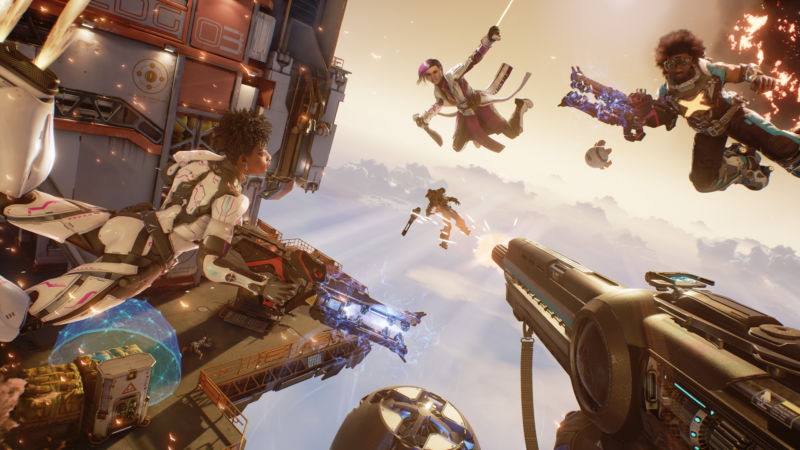 Lawbreakers, the 2017 video game that saw Cliff "cliffyb" Bleszinski (Unreal, Gears of War) come out of game-design retirement, has admitted defeat in the competitive online-shooter fray.
A Thursday announcement from developer Boss Key Productions confirmed that the game will only be "supported in its current state," meaning that it will no longer receive major content updates and perhaps not even minor tuning ones. The reason, Boss Key explained, is that Lawbreakers "failed to find enough of an audience to generate the funds necessary to keep it sustained in the manner we had originally planned for and anticipated."
The news also included a confirmation that the developer will not convert the $29.99 game to a free-to-play product. "While a pivot to free-to-play may seem like the easiest change to make, a change of this magnitude takes publishing planning and resources to do it," the developer wrote.