Drone Causes Gatwick Chaos as Flights are Diverted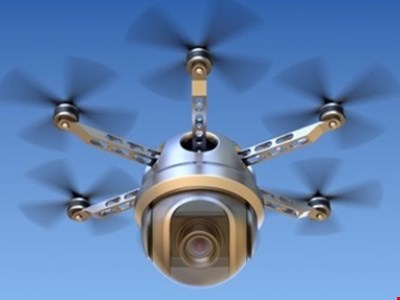 An unmanned aerial vehicle (UAV) flying close to Gatwick Airport on Sunday forced the authorities to close the runway twice, diverting flights as far away as Bournemouth.
The airport's official Twitter feed had the following on Sunday:
"Unconfirmed reports of a drone sighting led to runway suspension for a total of 14 mins. Operations fully resumed and police investigating."
Although the runway was suspended for only 14 minutes, Gatwick is one of Britain's busiest airports, meaning as many as five flights were forced to land elsewhere, including at Stansted north of London and Bournemouth, over 115 miles away.
The UK Airprox Board, which monitors incidents like this, claims that there were 70 near misses involving drones last year, versus just 29 in 2015.
This year is on track to hit a similar figure, with 34 already up to May 2017.
Rules around flying drones were updated last year to drive home the importance to UAV owners of keeping their vehicles out of harm's way.
However, flight safety specialists are warning that continued incidents like these could cause a "catastrophic" collision with a plane or helicopter, according to the BBC.
McAfee chief scientist, Raj Samani, argued that as drones become more popular with consumers, regulation and security must be stepped up.
There's a risk not only of user error in flying above the 400 feet limit but also of the flying IoT devices being hacked and remotely controlled by others, he claimed.
"Drones are typically very easy for anyone to access and control as they are designed to have a quick and easy setup, often using unencrypted communication and open ports," Samani continued.
"Unless manufacturers start prioritizing drone security – building security in from the start and releasing patches if a software vulnerability is discovered – this technology will be left vulnerable to 'dronejacking', resulting in a much bigger security threat than careless drone flights."