Renowned American chef Bobby Flay sought to boost his presence online with a new website. With an amazing career as a chef and a TV personality, Flay wanted that his new website to express more than just his past. He wanted his passions and future entrepreneurial endeavors to also be reflected in his new online platform. This is why he turned to the brand-led creative agency Frank Collective, which helped Flay cook up a new personal website that reflects his inspirations. The new site features design elements "as bold as Bobby's flavors and others as refined as his palette," says the agency.
"Our design was inspired by editorial instead of e-commerce," Jiffy Iuen, Frank Collective's Founder and CEO, says. "Bobby is an easy-going, yet dynamic personality, and his site needed to capture that dichotomous spirit. We also wanted to expand how fans know Bobby beyond the recipes. It's just a more intimate experience now."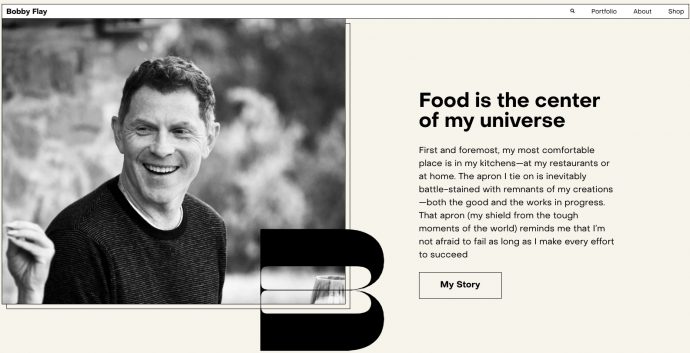 Although the chef is known for his delicious dishes prepared for humans, Flay also works to delight the taste buds of those that run the internet, cats. Inspired by his feline friend Nacho, the chef had the idea of creating a line of cat food named after his beloved sidekick. Made by Nacho — available online and soon in pet stores — comes with its own brand website, for which the Frank Collective artists were inspired by the feline's mischievous personality.
Developed with the help of design agency A Studio and development company Trellis, the agency built a digital experience where cat-owners can learn about the benefits of Flay's cat formula. Although the focus is on this short cat nutrition lesson, the designers didn't lose sight of the imaginative spirit that the Made by Nacho brand represents. Users can interact with Nacho in one way or another via playful animations, learn about the brand's promise, or they can watch the cat-dad and right-paw man narrate their story.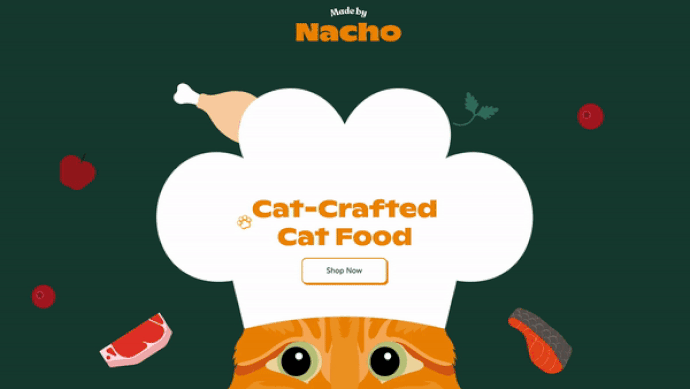 The feline is the central element around which the web concept was developed. The creatives portrayed Nacho as Flay's best friend in the kitchen, cleverly outlining that cats can be food specialists too. "Nacho is a magnificent orange Maine Coon cat with a big personality," Iuen says. "Cats already rule the internet, it only makes sense that Nacho is head chef."
The website is simple yet captivating, allowing users to easily navigate through the pages. It also features a framework, built so that it can be expanded quickly for the times when product extensions will be launched.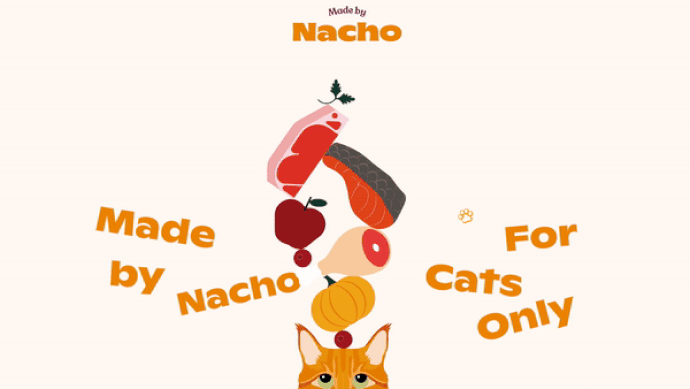 Credits:
Client: Bobby Flay, Made by Nacho
Agency: Frank Collective