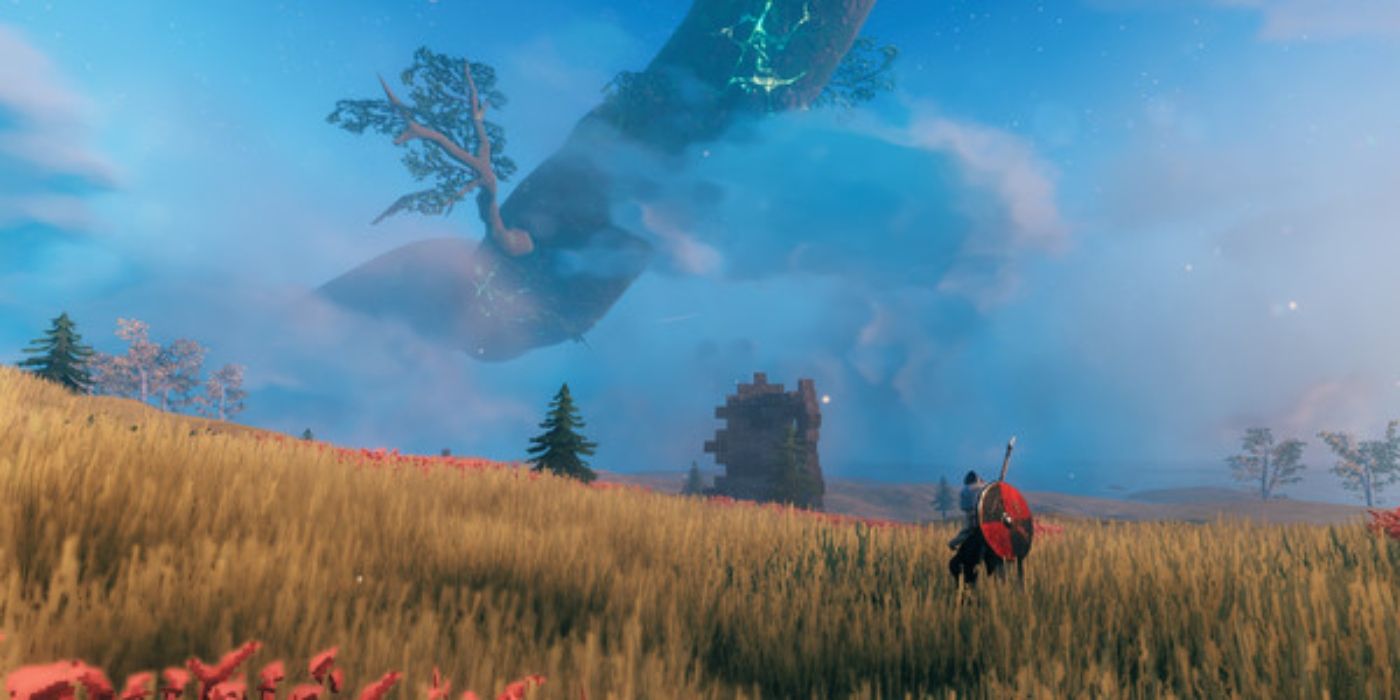 Taking Steam by storm this month, Valheim has been the latest sleeper hit to launch to viral stardom, offering a compelling survival experience combined with a mythological Norse setting. Much like games such as Phasmophobia and Among Us, the early-access title made its way to the top of Steam's sales charts seemingly overnight, amassing thousands of concurrent players in the two and a half weeks it's been available for purchase.
Today, Valheim's developer Iron Gate confirmed that the Viking adventure has managed to hit another major milestone, revealing that a whopping 3 million copies have been sold since the game's initial launch on February 2. Alongside the impressive figure, the developer update announces several other records that Valheim has broken during its short stint on Valve's PC marketplace.
RELATED: Future Valheim Updates Adding Ship Customization
For one, the studio confirms the game has over 60,000 positive user reviews on Steam, which makes it the 78th best-reviewed game currently on the storefront, with the studio anticipating it will climb even higher. It's also currently the 7th most-streamed game on Twitch, beating out the likes of Minecraft, DOTA 2, and Rust, while allegedly over 20 million hours of Valheim gameplay has been watched. The game is turning out to be one of the year's first big viral hits, pulling in significant numbers both through streams and sales as well as quickly cultivating a large, passionate community.
For the uninitiated, Valheim is an expansive survival game set in a procedurally-generated, Norse-inspired purgatory. The entire experience can be tackled alone or with a group of up to 10 friends online, focusing on the player amassing resources to build shelter, better equipment, and resources to survive the elements. The game won't make things easy, however, with Valheim seeing players contend with harsh environments and a roster of intimidating foes pulled from Norse mythology. Along the way, players will be able to build significant Viking settlements, mighty longships, and more, as they carve out their own path through Valheim's world.
With the game currently released in early-access, it will continue to get a series of updates going forward, with Iron Gate working to ensure it becomes an experience worthy of its ambitious premise. Thus far, it seems players are incredibly happy with its early build, with the slate of reviews available on Steam praising its slew of fun mechanics and expansive scope. Valheim has remained at the top of Steam's sales charts for the last two weeks, beating out the likes of Nioh 2, Cyberpunk 2077, and Rust.
Valheim is out now on PC.