Online stores like Amazon, are the best place to find great gifts for your loved ones. However, if your friend is a geek by heart then you might be interested in getting something unique. And for that unique gift, you should raid through some geeky online stores. Whether you want to buy geek stuff for yourself or gift it to your genius friend, there are many online geek stores that can please you.
From limited time collectibles to awesome cosplay costumes and from tiny doohickeys to roaring machines, everything can be found online. Check out our list of 60+ online geek stores to find things any geek would drool over.
Read Also: 30+ Awesome Gifts for Geeks
Think Geek is the hub of everything geek and you can find almost everything that open's a geek's eyes. It lists all types of geeky home items, clothing, accessories, jewelry, toys, gadgets and everything in between. You may also find rare collectibles available for a limited time from franchises like Star Wars, DC heroes and Dragon Ball Z, etc.
Though, not entirely a geek website, but it has an awesome section for geeks. You can find many little gadgets and toys inspired by movies and games. It lists awesome stuff from Star Wars, Doctor Who, Batman, Pokemon, Star Trek and many other that will surely force you to take out your wallet.
Another website for geeks that offers everything under one roof. You can find toys, gadgets, books, clothes, accessories, art and home products with a touch of geekery. There is also a handy "Gift Finder" section that will help you easily find gifts according to your need.
Mental Floss Store is more focused on finding awesome clothing for your geek friend, but you can also find books, games and home products. There is a left-brain and right-brain gift guide section that lets you choose gifts for smart geeks and creative geeks.
True to its name, CoolThings definitely lists items that would make you say "Cool…". From strangest quadcopters to full Iron Man suit, everything cool can be found. Furthermore, they – literally write a full article to describe each product, perfect to ensure you get the right thing.
NeatoShop has neat collection of T-shirts designed and printed by their own artists. You can find T-shirts in categories such as comics, movies, video games, Sci-Fi, jokes and more. If you are into wearing your favorite character's T-shirt, then give NeatoShop a try.
JINX is completely dedicated to the gaming community and sells the best collection of clothes with a touch of games. Although the prints are not directly connected to official games. If you are a hardcore gamer, then stop by JINX to find some interesting clothing.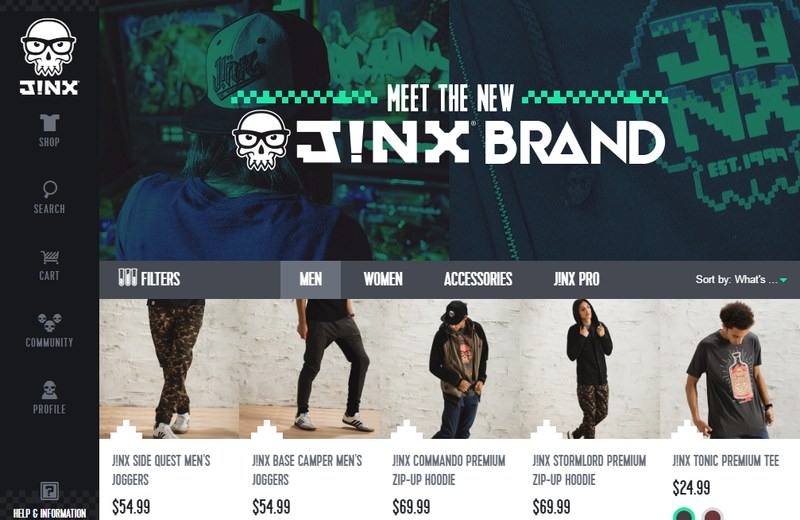 Just navigating through the site is an amusement itself, the unique product line and a pun in each product's description will definitely keep you looking for more. With a unique collection like R2D2 dancing USB, light sabers, Fallout Monopoly and more, you will surely give away all your money.
DealeXtreme has a great collection of gadgets and electronics along with a little focus on home products, clothing, and accessories. However, what makes it so special is its astonishingly low rates. There is even a $0.99 section where you can find some cool stuff just under $0.99.
It may not focus on offering unique and interesting geek things, but Geekbuying has an extensive list of electronics and gadgets. You can buy TVs, phones, accessories, consumer electronics, PCs, car accessories and wearables.
I am not going to say it is one of the geekiest online stores, but it definitely has a nice collection of toys, gadgets and home accessories. There is also a gifts section where you can find gifts based on different filters.
DudeIWantThat lists products from different online retail stores, but their collection is really interesting. You can go to Gift For Geeks section to find geeky gifts like pyro fireball shooter or Predator Helmet. I also really liked their OMG!!! Section.
Forbidden Planet has a nice collection of collectibles, limited edition action figures and signed comics and merchandise by real celebrities (usually require pre-orders). Most of the collection is from movies and comics.
If you are looking for unique geeky toys, gadgets, and accessories, then give Kleargear a try. You will find awesome stuff like blinking eyeballs, Iron Man USB, slingshot pencil, camera mug and other cool stuff. I also found some really geeky T-shirts.
A DIY heaven for geeks who like building their own PCs. Xoxide has an amazing collection of computer components that are more than enough to help you make your own PC. You can find high-end cooling systems, PC cases, fans, accessories, keyboard/mouse, cables and everything that makes a PC.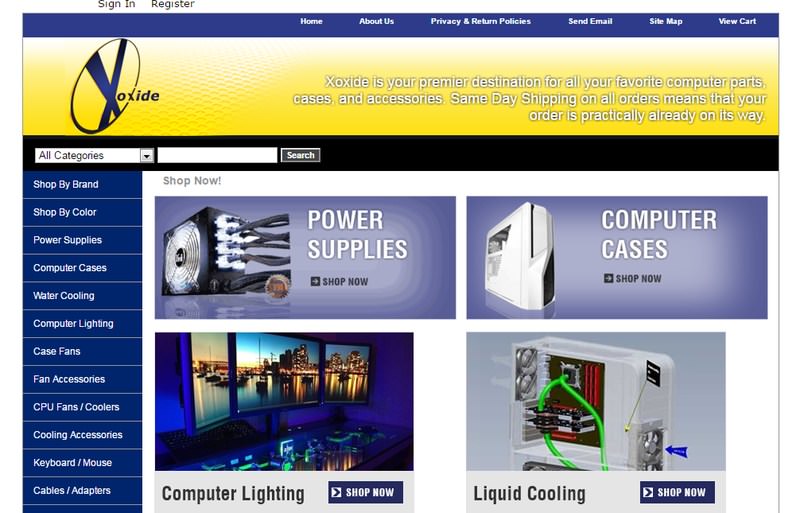 GamerPrint has a great collection of printed T-shirts and hoodies inspired by video games. You will find printed famous lines from games, such as "Thank You But our Princess is in Another Castle!" from Mario Bros. There is also some good art work available as well.
"Geek is the new cool" and Cool People Shop definitely compliments this. You can find so many awesome things here, including homewares, clothing, books, electronics and more; and all of them come with a "cool" touch. Example, who wants air-conditioned pants?
A good shopping website for geeks that offers good variety on different types of geek items. You can find clothing, toys, collectibles, home accessories, gadgets, comics and more. Most of the items are inspired by popular games, movies, and comics.
That's Geek offers geeky stuff based on your interest. You can select interests such as Doctor Who, Game of Thrones, Star Wars, LEGO, Marvel and Minecraft, etc. Once selected, it will show all available clothes, actions figures, home accessories, toys and jewelry related to your interest.
Another good website to find cool merchandise inspired by video games and comics. Most of the items here related to characters from Marvel and DC comics, but you can also get your hands on stuff inspired by movies such as Star Wars or Games such as Skyrim.
Meritline doesn't have an extensive list of items for geeks, but you can find some good electronics at a low price. You can find cell phone accessories or PC components; most of them are available for a very low price.
A geeky apparel shopping website that is completely dedicated to videos games. You can find clothes inspired by Pokemon, Dark Souls, Borderlands, Assassin's Creed, Metal Gear Solid and many other titles.
Backed by eBay, Geek Gifts Galore offers everything geeky listed on eBay.com. If you love shopping on eBay, then you should check out this site for buying something geeky. From electronics to software and clothing to home accessories, everything listed on eBay can be found here.
DIY geek stuff offered by geeks to the geeks. At Makeshed, Geek can sell their DIY creations to other geeks who are interested. You can find robots, drones, 3D printed stuff, toys and even DIY electronic kits/tools.
A website completely dedicated to finding gifts for geek friends, IWOOT has great deals on electronics, toys and homeware. You can find gifts for special occasions, and also get personalized help in finding the right gift based on your demand.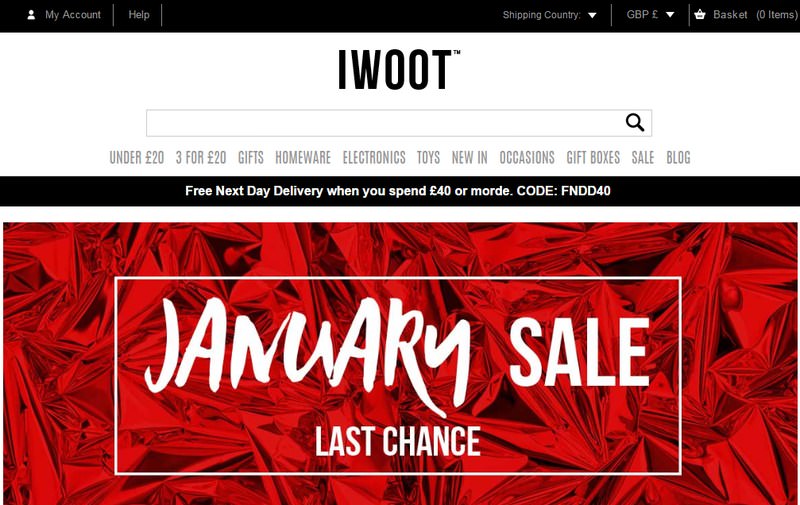 Geeks Store is your one-stop shop for PC shopping. You can get fully built laptops or desktop PC, or create your own using components provided by Geeks Store. It has one of the biggest collection of PC components and you can find literally everything, from mice to PC cases.
Something Geeky offers clothing and accessories related to your favorite movies, games and comics. You can find items related to Batman, Star Wars, Angry Birds, Star Trek, Marvel, Minecraft and other popular titles. The collection is very extensive as well.
A website completely dedicated to phone accessories, Cygnett has everything your phone needs to give you the best experience. You can find battery packs, chargers (smart ones as well), cables, cases, protectors and other accessories to compliment your smartphone.
Another website that focuses on only mobile accessories. Brando has a huge collection of accessories for almost all popular smartphone manufacturers. You can find all accessories for phones from Samsung, Apple, LG, HTC, Sony, Motorola, Microsoft and even the new Google Pixel.
If you are looking for something related to popular superheroes, you can find it here. You can easily get clothes, accessories or toys for your favorite superhero. There is stuff for over 80 superheroes, so there is a good chance your favorite superhero will be listed here.
This is basically a place for geeky clothing, news and shopping. Although with more focus on introducing you to the newest in cosplay and geeky clothing news, but it still offers good deals on geeky toys and clothing. They also give complete links to where the cosplay merchandise was bought so you could buy it for yourself.
If you happen to be an Android fan, then ShopAndroid will be the shopping heaven for you. Here you can find almost any accessory for your Android phone, from cool cases to battery packs and smart chargers to car connectors; everything is available here. You can select your phone model to start shopping for it.
Softwaremedia is a great place to find deals on paid PC software. Although most of the software here are for businesses, but you can also find deals on operating systems, antivirus programs, and development tools.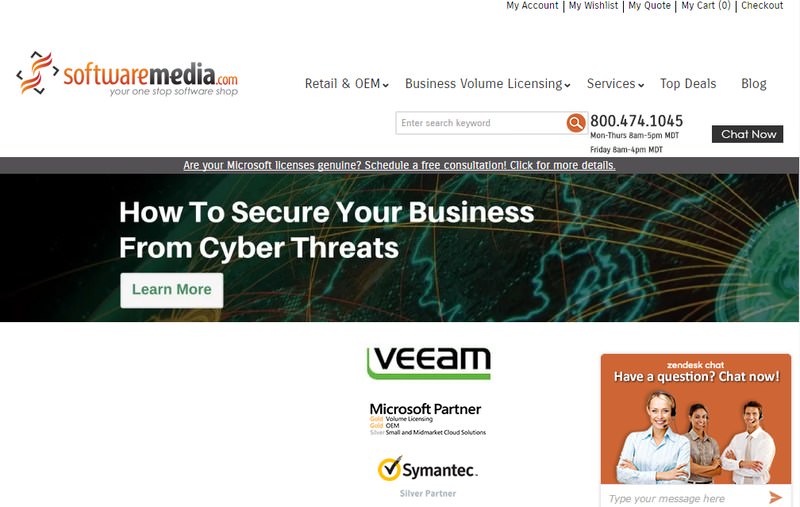 Technabob offers cheap deals on gadgets, online courses and security tools. They sell gadgets that are actually useful instead of selling gadgets inspired by movies or games. They also have a geeky news corner where you may find some interesting gift ideas and limited time deals along with interesting news.
Twelve South only focuses on selling accessories for Apple products. No matter which app devices you have, you should be able to find accessories for it. You can browse the accessories by selecting your Apple device to see what Twelve South has in stock for you.
A small site with cool and simple gifts that have everything a geek can relate to. From kitchen wear like mugs and placemats, to funky iPhone cases and other 8-bit design stuff, you'll be sure to find something here that would make an awesome Christmas gift.
If you would buy a geek-inspired gift even though it does nothing, you have found your second home. They sell electric cigarettes (no smoke included), mug warmers, popcorn maker, a melting clock, hangover kits, a gravity defying wine bottle holder, and entertaining alarm clocks.
The name of this website just gives it away; for the most random and slightly useful gifts, check this site out for cool gadgets and gear like candy, jelly beans and gumballs that taste like bacon, a variety of cool watches (look at that Higgs Boson watch!) and much more.
Have grandparents (or parents) who have passed their first half-century milestone but is still young at heart when it comes to gadgets? Check out the Gifts for Oldies category on this site: an LED magnifying glass, the pocket umbrella, USB photo scanner, heatable slippers and more.
This site has plenty for the average man or woman but what's great about it is the gift-o-matic, the filter that helps you make faster decisions by giving you your options all in the same page. For the completely clueless, they have their top 10 gift ideas that will surely give you some new ideas.
Check this out ladies, here is a site dedicated to gifts for men. You can get personalized gifts like mugs, candy, phone cases or jewellery and other gifts related to sports, gadgets, and drinking or even something romantic to celebrate a magical Christmas together. Where's the 'Her' version?
Another site filled with random gadgets, some more useful than others but cool nonetheless. They have candy vending and grabber machines and even an edible scrabble game. Other items for sale include unique mug designs and toys enjoyable by all ages.
Here's a site that has unique, exciting and some weird gifts for everyone you can imagine. Helicopter rides, chocolate pills, slush makers, a book rest lamp, wooden watches, and a blaster gun for the iPhone (gamers, rejoice!).
If you think that gadgets based in the US are not all that exciting, then try this website to find unique little gadgets trending in Tokyo. They have gadgets, lifestyle and beauty goods some with unique functions and methods that make an interesting Christmas gift. We won't vouch for the weirdness of the items, though.
For the ultimate electronic geek, check out Adafruit as it sells small electronics to help you make little robot-like projects for all ages and skill level. There is also a tutorial section for beginner and advanced projects which you can buy and make on your own.
For people who love games and nerdy shows, SplitReason is a site that has every popular game referenced on their apparel. They have Zombies, classic quotes and famous characters used in their T-shirt designs.
When buying a Christmas gift for a Star Wars fanatic, check this website out as it has official Star Wars merchandise and collectibles of all kinds, including collectibles, books, music, toys and even sporting goods.
If you know someone who is always taking pictures on their iPhone, Photojojo has many additional attachments to the iPhone camera that churns out pictures of different effects. They also sell handy tripods and cases among colored lenses specifically for the iPhone.
As you can tell by the image, Sharper Image has a wide variety of toys and gadgets for the whole family to enjoy this Christmas season. Other than toys, they have household items and electronics and even practical additions for your home.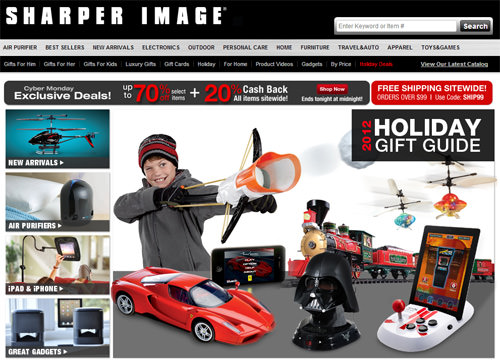 Threadless is a site that sells geeky T-shirts created by geeks from all over the world. Because these designs are original, they are unique and you're bound to find something awesome within every geeky design.
Ever had a handphone sanitizer? Or a smartphone stand in the shape of a spider? Fancy a ninja shape gingerbread mold or maybe an umbrella with the handle shaped like a sword's? Regardless of which kind of geek you are, it's amazing what you can find once you rummage around here.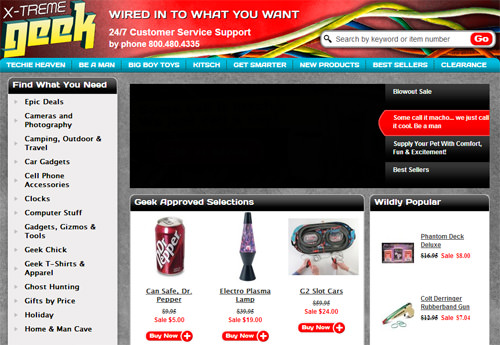 Yoyo.com caters to the younger generation as stuff sold on its site include arts and crafts, kid costumes, puzzles and action figures. Help Santa make the best picks to win the heart of your young ones at home.
What you can find here is pretty much what you can find anywhere else. What's special about this site is the Under $1.99 category. For less than two bucks, you can actually find yourself some really interesting stuff to gift to others and yourself: car chargers, smartphone stands, screen protectors, lighters, pens, smartphone plugs, camera lenses etc. Start skimming!
Trekkies would probably know about this store way before this post but for the rest of us, it's an amazing online warehouse of all things Star Trek. Costumes, apparel, stickers, towels, action figures and many more, ideal to make any Star Trek fan happy this Christmas.
Looking for the remote control flying shark you've seen somewhere in the Web? Well, you're going to find it at the Super Happy Store, along with lightsaber key chains, an automatic fish feeder, a clapperboard (and action!) alarm clock and a thumb drive (think literally).
Love laptop sleeves or out of the ordinary coat hangers (we found one that looks like a hammer stuck to the wall, and a ninja star coat hanger)? What about flashing T-shirts which have LED lights flashing symbols on your torso? Check out the site for more crazy and wacky stuff.
Omg, omg, omg science geeks, you're up! I mean, your website is up. Find digital microscopes, chemistry sets, periodic table cartoon posters, starter kits for geologists, geneticists, paleontologists (dinosaur man!), rocket scientists, and Leonardo da Vinci fans.
If you have a musician wannabe at home, perhaps you should get them an actual keyboard rather than let them play music on the iPad, or just get one that plugs into the iPad. That would also do the trick. There are plenty of cool gadgets like that here in this aptly named store.
This website is awesome because they offer free shipping for any number of items you purchase. They sell a wide variety of little gadget accessories for the smartphone and cars at very cheap prices. Want to shop on a budget? Then, check this place out.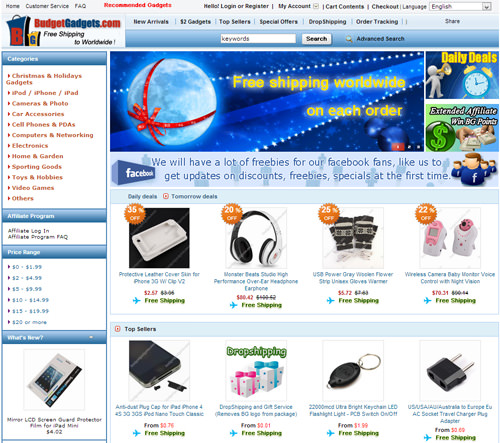 UncommonGoods sell things that are uncommon; things like a glass zipper bag, a DIY ukelele kit, plenty of odd earrings and necklaces, a periodical table shower curtain, eraser rings (more eraser than jewellery), mushroom kits, cheesemaking kits and a lot more things that are beyond description.
To conclude
These were some awesome websites to buy stuff every geek would love. Think Geek is definitely a good place to get started. Although if you have special requirements, then That's Geek and Geek Gifts Galore are good places as well.
Makershed and ShutUpAndTakeMyMoney seem most interesting to me, which one of these online stores for geeks you like?