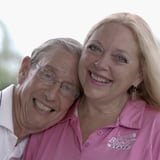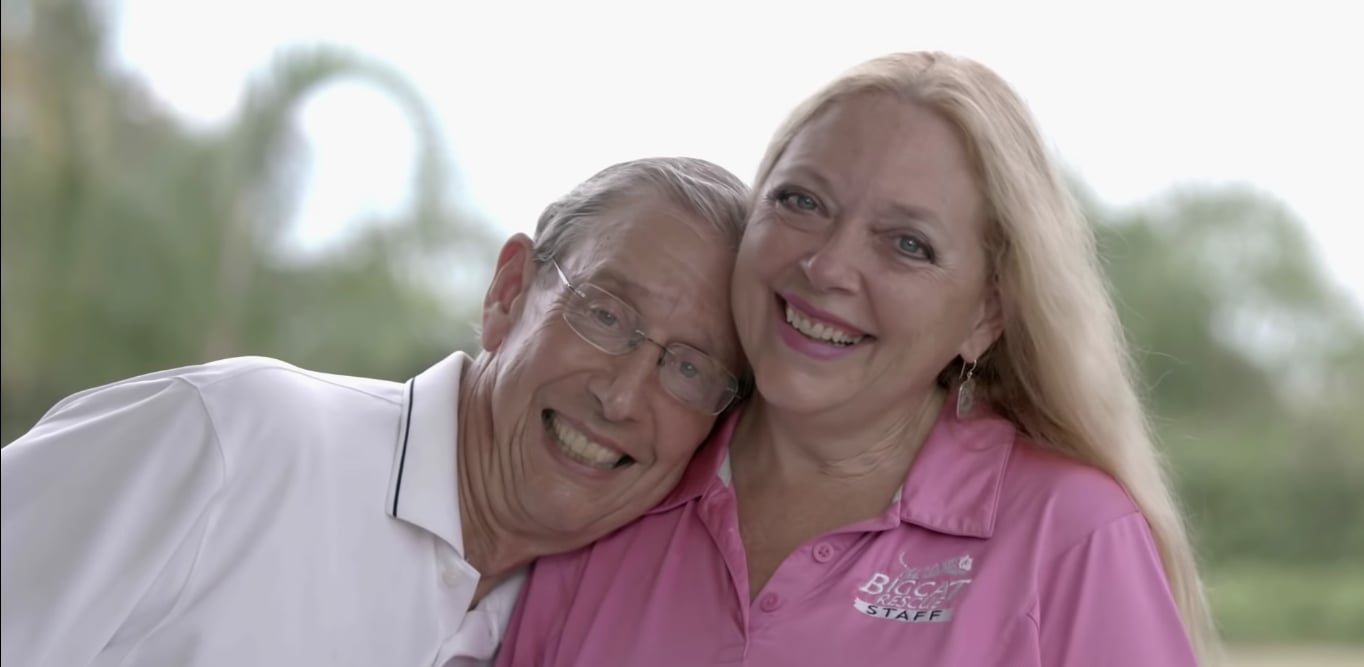 Between Don't F**k With Cats and Tiger King, cats are having a major true-crime docuseries moment on Netflix. The latter features the so-called "Mother Teresa of cats" herself, Carole Baskin, who runs the animal sanctuary Big Cat Rescue. It follows her long-time nemesis Joe Exotic (Joseph Maldonado-Passage), a zookeeping personality who was arrested in 2018 for plotting Baskin's murder. So what happened to Baskin after Maldonado-Passage's plans came crashing down? Very much alive, she continues what she's been doing since 1992 - running Big Cat Rescue and saving wild cats.
Who Is Carole Baskin?
According to the Big Cat Rescue website, Baskin is the founder and CEO of the Tampa animal sanctuary, switching from big-cat owner to conservationist in her early career. In its younger days, Baskin's sanctuary was full of breeding and tourism. In 1997, she stopped breeding altogether. She rebranded Big Cat Rescue in 2003 and asked that owners who left their animals there forfeit their rights to owning a big cat. Over the years, she developed a more visionary endgame: stopping all big-cat ownership, which led her to Joe Exotic.
How Did Baskin Connect With Joe Exotic?
Baskin sued Maldonado-Passage in 2011, winning a million-dollar civil lawsuit claiming that his Greater Wynnewood Exotic Animal Park used similar trademarks to her company. Maldonado-Passage had rebranded his cub-petting show as Big Cat Rescue Entertainment, using a logo that was almost the same as Baskin's. She maintained that his business, which showcased exotic animals, was unethical, while Big Cat Rescue was solely for protecting animals. Over the years, she tried to get the park shut down by teaming up with PETA, concerned over how Maldonado-Passage treated his animals. Consequently, he harassed her on social media. Things reached a boiling point when he hired two people to murder her, one of whom, thankfully for Baskin, was an undercover FBI agent. Maldonado-Passage is currently serving a 22-year sentence based on two counts of murder for hire as well as other wildlife crimes. He maintains that he was set up.
What Is Big Cat Rescue Doing Today?
BCR remains one of the largest accredited sanctuaries for exotic cats, devoted to confronting abuse against big cats and saving wild cats from extinction. Currently, Baskin is working with major nonprofit groups such as The Humane Society to push for the Big Cat Public Safety Act, which would ban all public contact with big cats, such as cub petting, and require that big-cat owners register their animals. The bill went through the Committee on Natural Resources with a bipartisan vote and could now be on its way to the House floor.
What Projects Can We Expect to See About Baskin?
Besides Tiger King, there's another TV project in the works based around Baskin. In November 2019, Wondery announced that Saturday Night Live's Kate McKinnon would play Baskin in a TV series based on the second season of the podcast Over My Dead Body. If you're curious about her work, Baskin maintains a presence on both her Facebook page and the Big Cat Rescue site.