Nathan Coe Marsh knows who he is, what he wants and how to get it. He decided long ago to focus his talents on the corporate market even though he has a background of doing a little (or a lot) of everything from close-up to cruise ships and even doing emcee work and even a show "on the college circuit." He decided to put his energy into stand-up and stage and trying now to find the right niche in the corporate market for his style.
http://nathancoemarsh.com "Wow! ... this is the work of the devil" Penn & Teller "That is amazing! Incredible!" Alyson Hannigan ("How I Met Your Mother," "Buffy the Vampire Slayer," "American Pie") #FoolUs #PennAndTellerFoolUs #Magician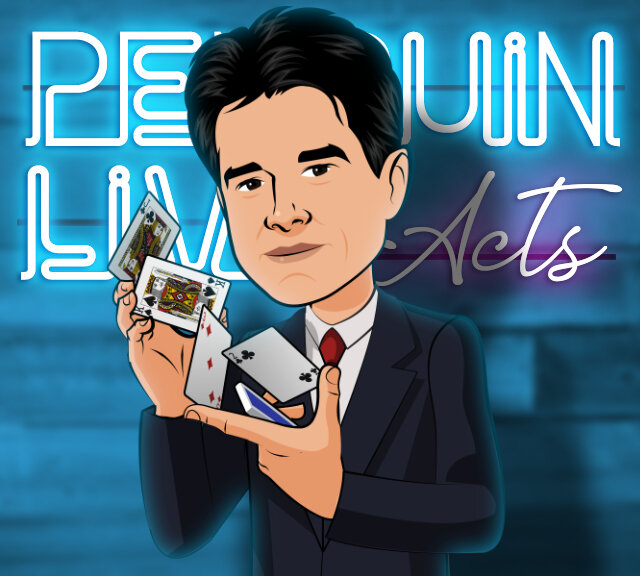 Nathan talks about corporate shows and getting on the syndicated TV show, "Penn & Teller Fool Us" and why he chose the path that he is on. We go deep into the intricacies of the "Linking Finger Rings" routine highlighting some important subtleties. He even details the items in his corporate act.
Download this podcast in an MP3 file by Clicking Here and then right click to save the file. You can also subscribe to the RSS feed by Clicking Here. You can download or listen to the podcast through Stitcher by Clicking Here or through FeedPress by Clicking Here or through Tunein.com by Clicking Here or through iHeart Radio by Clicking Here..If you have a Spotify account, then you can also hear us through that app, too. You can also listen through your Amazon Alexa and Google Home devices. Remember, you can download it through the iTunes store, too. See the preview page by Clicking Here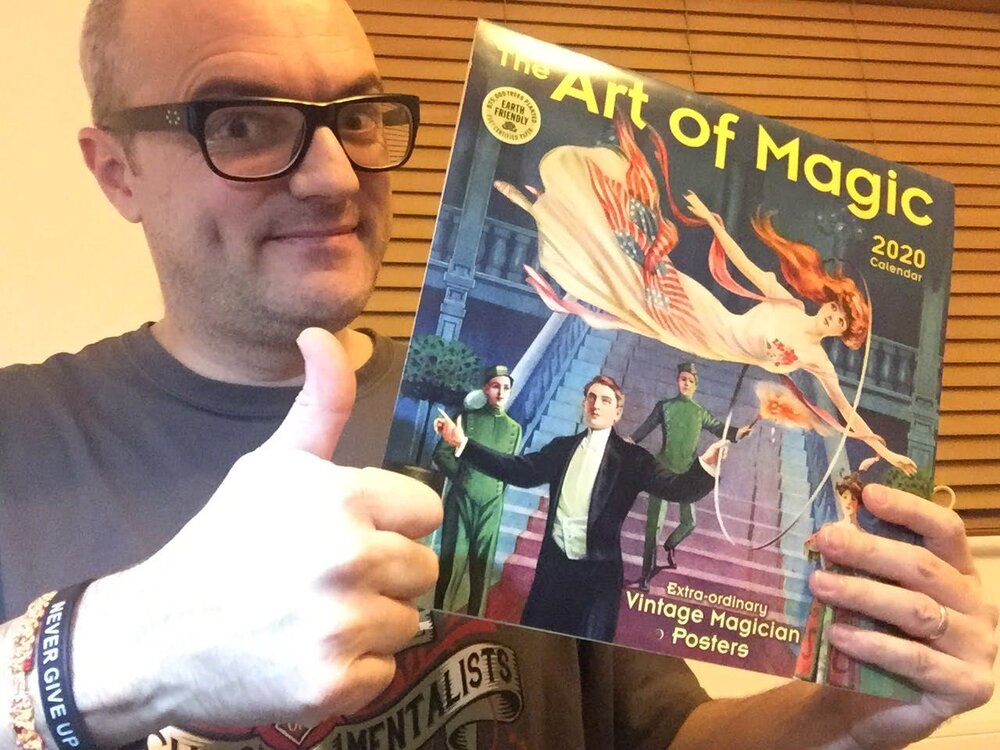 Nigel Quinn, from England, received his 2020 Magic Calendar. If you ordered and received one, then take a picture and send it to me and I'll post your picture on the blog, too! You can order your calendar from the link below.
Click on this link to purchase your calendar and help support The Magic Word Podcast through Amazon's Affiliate Program.