Feedback hub could be annoying for Enterprise users request for recommendation. lets see how to disable them via group policy.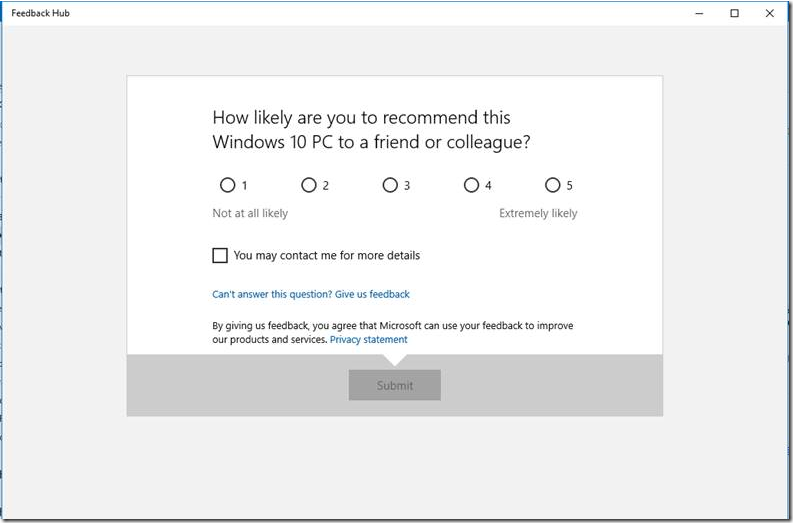 Computer Configuration _ Data Collection and Preview Builds _ Do not Show Feedback Notifications _ Enabled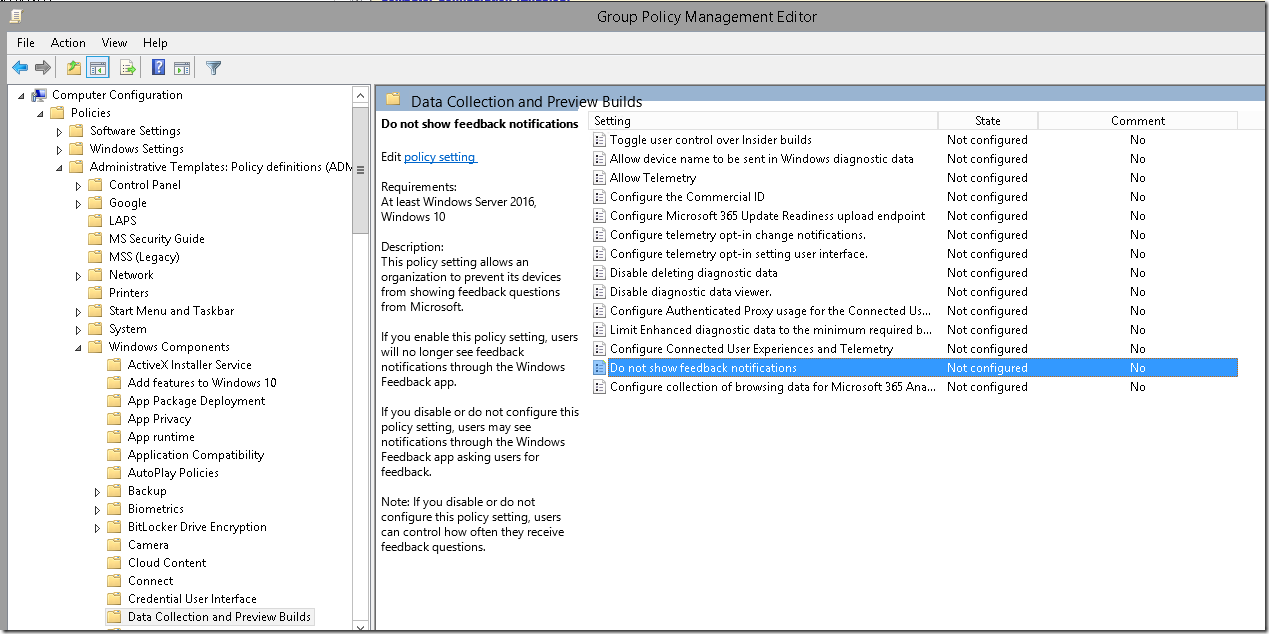 Set to Enabled _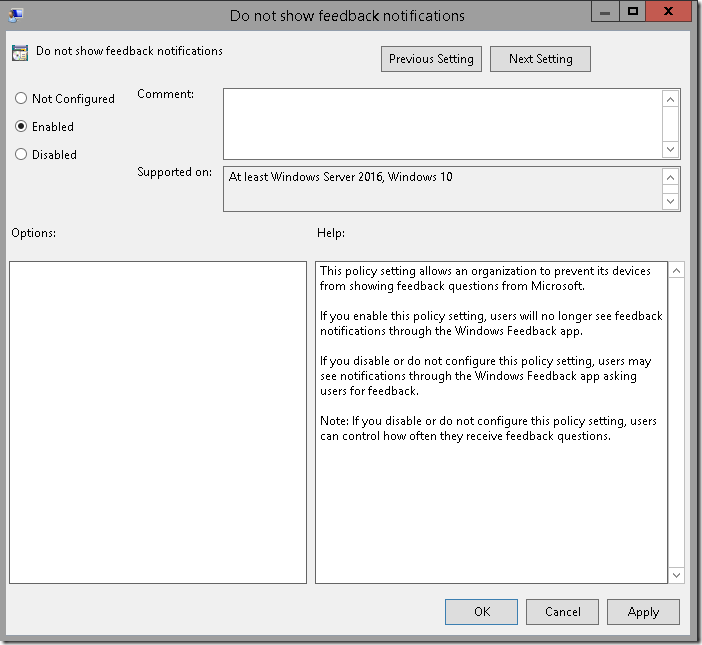 The post Disable Feedback Hub via Group Policy appeared first on azure365pro.com.