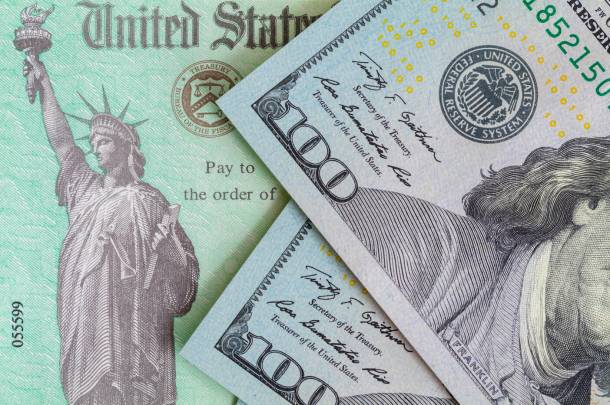 The federal government is in the midst of several massive, complex undertakings at the moment stemming from the coronavirus pandemic that we've all been living with for more than a year now -- the efforts including, for one thing, a staggeringly large vaccination effort for most of the US population.
On a somewhat related note, the government is also in the final throes of sending out new stimulus checks funded by the $1.9 trillion COVID-19 relief legislation President Biden signed on March 11. The stimulus checks, generally for $1,400, represent the third such direct payment to Americans since the onset of the pandemic, with the first two such stimulus checks being distributed by the Trump administration. Understandably, there have been hiccups with both of these efforts, given how immense they are and how much bureaucracy is involved -- which is cold comfort to the Americans out there who still haven't received one or both of the Trump stimulus checks from last year.
Today's Top Deal
Price: $27.99
You Save: $7.00 (20%)
Buy Now
Today's Top Deals
Trending Right Now:
An important stimulus check update you need to read right now originally appeared on BGR.com on Fri, 9 Apr 2021 at 13:17:57 EDT. Please see our terms for use of feeds.