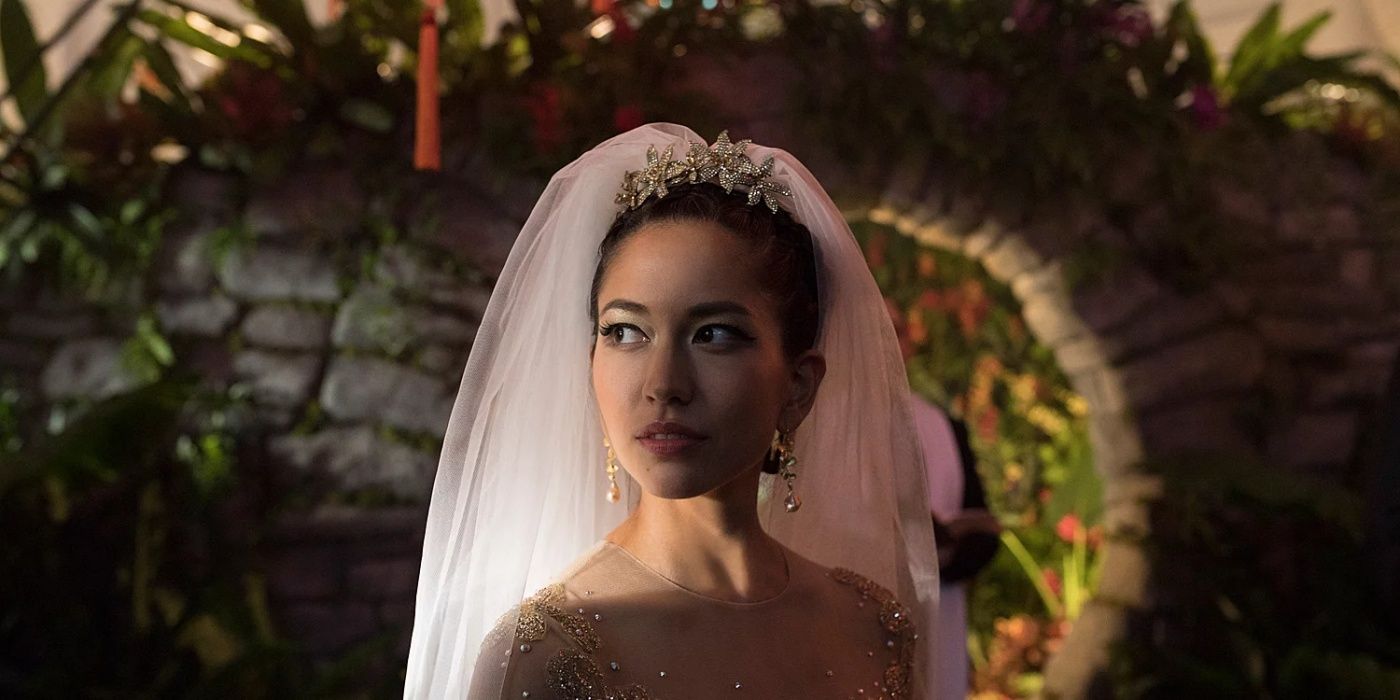 To celebrate AAPI Month, one Animal Crossing: New Horizons fan recreated the stunning wedding scene from Crazy Rich Asians and shared it online. A modern romantic comedy with an all-Asian cast, Crazy Rich Asians hit theaters late during the summer of 2018 and quickly became both a commercial and critical success that went on to earn several noteworthy awards.
It's no surprise that Animal Crossing: New Horizons fans are finding ways to bring a bit of the rom-com into the world of the Nintendo Switch exclusive. Players continue to imagine and execute stunning in-game creations inspired by nearly every facet of popular culture. Just last month, one user managed to build Sailor Moon's Tuxedo Mask as a villager costume. And the last few months in general have seen fans even utilizing New Horizons' tools to recreate special song numbers from television and film, such as WandaVision's Agatha All Along and Hercules' Zero to Hero number. With Asian American and Pacific Islander Heritage Month currently underway and Wedding Season nearly upon us, now seems as good a time as any for New Horizons fans to pay homage to one of the best rom-com's of the past decade.
Related: 10 Things To Do In Animal Crossing Most Players Never Discover
Yesterday, Reddit user puzzledbeluga posted a screenshot of their Crazy Rich Asians recreation in celebration of AAPI Month. The build took inspiration from the film's wedding scene, specifically the part where Araminta Lee walks down the flower-lined aisle. This recreation from puzzledbeluga is also fitting given the impending arrival of Animal Crossing: New Horizons' Wedding Season event, a monthlong in-game event in June that honors the nuptials of lovebirds Cyrus and Reese.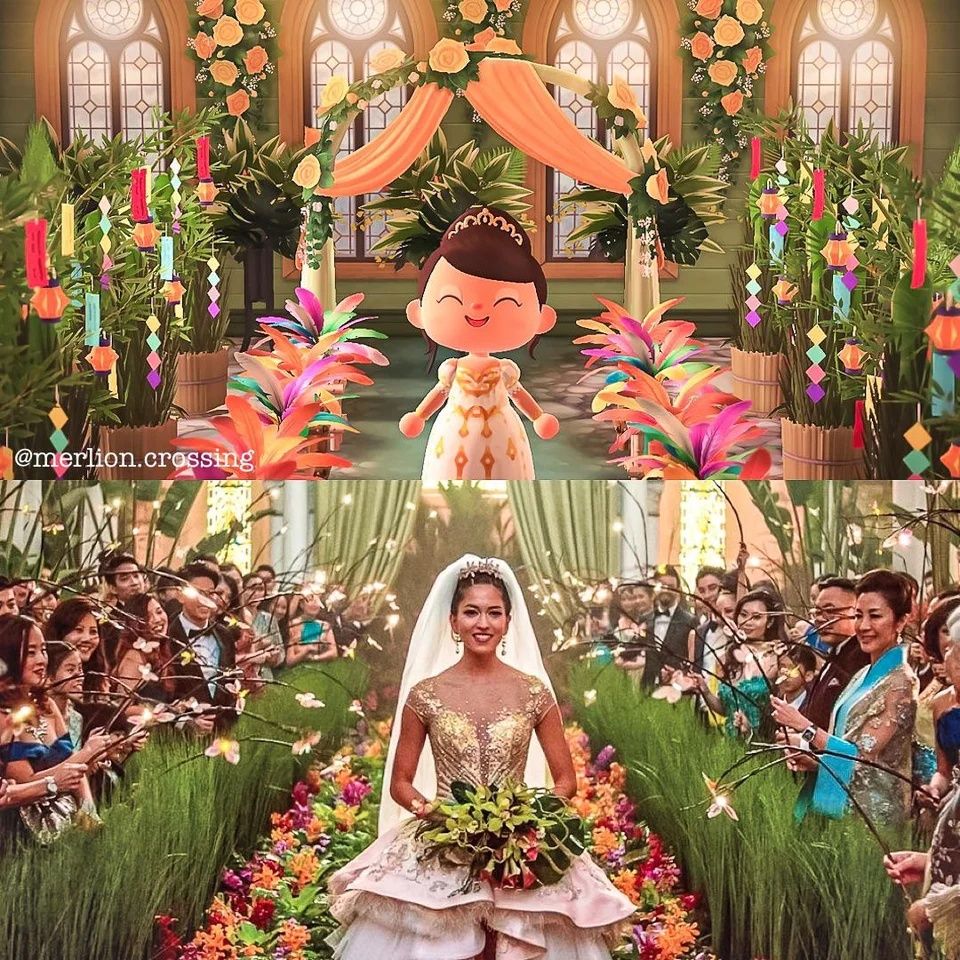 As always, it's amazing to see how Animal Crossing fans are able to take advantage of New Horizons' baked-in set of tools. The flooring, flowers, and other decorations especially came together well, capturing the essence of what made the Crazy Rich Asians wedding scene so visually impressive.
Nintendo released Animal Crossing: New Horizons last spring, yet it already counts among the Switch's best-selling titles. The latest sales data went live earlier this year in February, revealing that New Horizons had topped 31 million units sold worldwide. It's well on its way to beating Mario Kart 8 Deluxe (33.41 million units) as the system's highest-selling game.
Next: Crazy Rich Asians 2: Why The Sequel Is Taking So Long
Animal Crossing: New Horizons is available to play exclusively on the Nintendo Switch.
Source: puzzledbeluga/Reddit