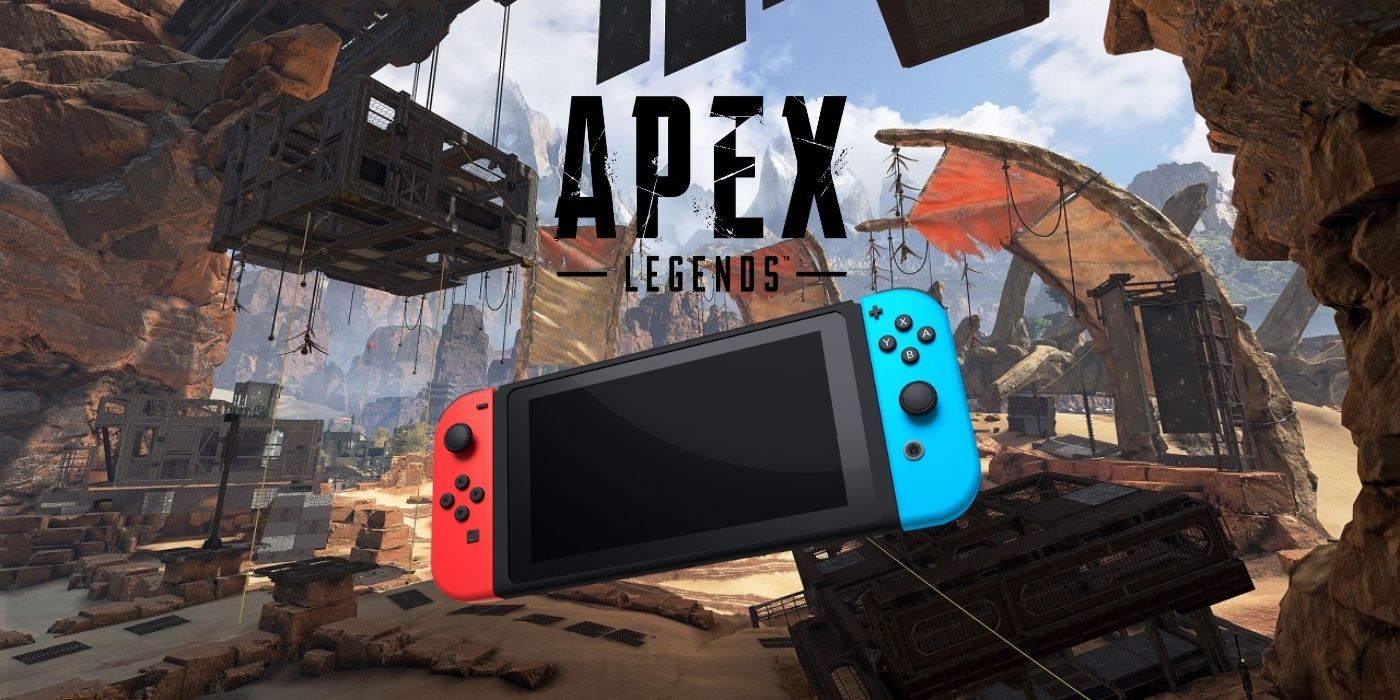 Respawn Entertainment's battle royale, Apex Legends, is going into its third year, cruising through its eighth season, and developing an extensive esports scene. The game will launch the new Chaos Theory Collection event today, as well, bringing even more fun to the table. With Apex Legends releasing on the Nintendo Switch today, the developers have confirmed some additional details for how the game will run within the constraints of the console.
Around Season 4 of Apex Legends, talks began to develop a version of the character-driven battle royale for the Nintendo Switch. Panic Button was tapped to help with the Apex Legends port, a studio known for bringing id Software's Doom Eternal to the Switch pretty successfully. Early in the year, the file size for the Switch version was revealed to be about 30GB, which is comparable to the base download on other platforms, but players were curious about more details.
RELATED: Apex Legends Releases Original Song by Newest Legend Fuse
Andy Boggs, the technical director for Panic Button, spoke to Famitsu about the specs for the new version. He confirmed that Apex Legends will run at two different resolutions depending on whether a player is in docked or handheld mode. The docked game will run at 720p, and while in handheld mode it will run at 576p.
Boggs also confirmed the game would run at a locked 30fps. While it is ultimately necessary to cap the framerate that low in order to run smoothly on the Switch, many players may be disappointed. Respawn is aiming for 120fps in Apex Legends with the PS5 and Xbox Series X, so being locked at 30fps on the Nintendo Switch can end up being a massive disadvantage, especially in Ranked League.
When players download the game on the Switch, they will end up finding no cross-progression implemented for Apex Legends. However, cross-play will be initially enabled, but can always be turned off. Even though Respawn has committed to cross-progression down the line, not having it at launch can dissuade some players from trying out the Nintendo Switch version for more than a few games. Players might not want to grind for loot, skins, and new Legends if they already have them unlocked on a different platform.
Boggs also confirmed some unique features for the game on the Nintendo Switch. Players can use gyro sensors to aim while in handheld mode, which will be interesting to see if it can be used successfully. The UI will also be changed when played in handheld mode, to make it easier to see on the smaller screen. All in all, it will be interesting to see how many players gravitate towards Apex Legends on the Switch.
Apex Legends is available now on PC, PS4, Switch, and Xbox One.
MORE: Apex Legends Switch Players May Be at a Big Disadvantage
Source: Famitsu