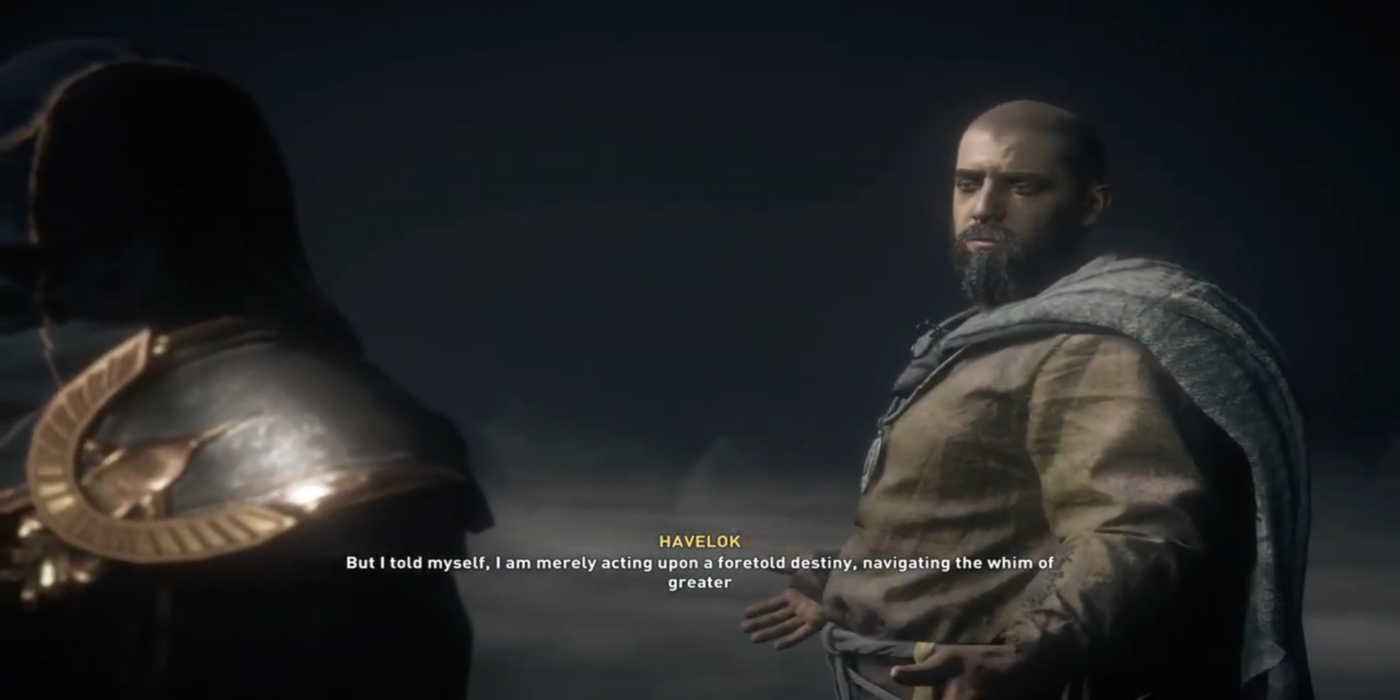 Assassin's Creed Valhalla gives players a world full of targets to eliminate. Some are powerful bosses that must be bested in combat while others should be tracked and assassinated from the shadows. Most of these targets present tough challenges to many players, but the first step to taking down any target is finding their location. In Assassin's Creed Valhalla, there is a breadcrumb system that involves players using clues to track down certain members, as long as the player knows where to begin.
One of the powerful and mysterious groups in the game is The Order of the Ancients. This group will try to track down Eivor if Eivor doesn't eliminate the Ancients first. These members must have their identities revealed, and then their locations will be given as well. The Billhook is one of the Order members that the player must solve clues to find and assassinate.
RELATED: Assassin's Creed Valhalla: All Fly Agaric Hallucination Challenge Solutions
The first clue to The Billhook's identity and location is obtained by taking down Eanbhert the Vellum. This character can be found inside a locked house in Glowecestrescire. Once the Vellum has been slain, Eivor can loot the first clue in this series, which will take the player to Aelfgarstun Farm.
After grabbing the first clue, the player must make their way to Aelfgarstun Farm, northwest of Lincoln proper in Lincolnscire. This is located directly east of Fiscartun, across the Trent River and two roads over. Once at the farm, Eivor can find a hidden scroll inside on a wooden barrel. This will reveal the identity of The Billhook to be Palatinus Havelok.
Havelock can be located at his villa near Lincoln town hall in Lincolnscire. Once players get to Lincoln, they must head to the northwestern edge of the city to find this villa beside large stone stairs. Infiltrating and assassinating Havelock can be down however the player wants – even with the aid of a Viking wolf – but stealth is almost always the best option. He hangs out near the back opening, so it should be relatively simple to find him alone and unguarded. Slaying The Billhook will complete this side mission.
Once the Billhook has been slain, players can move on to other members of the Order of the Ancients. The Ash-Spear and The Lathe are other targets, but there are over two dozen in total. Assassinating these members is almost an entire side game in itself, so players should make sure they want to put in the time before they start down this path.
Assassin's Creed Valhalla is available on PC, PS4, PS5, Stadia, Xbox One, and Xbox Series X/S.