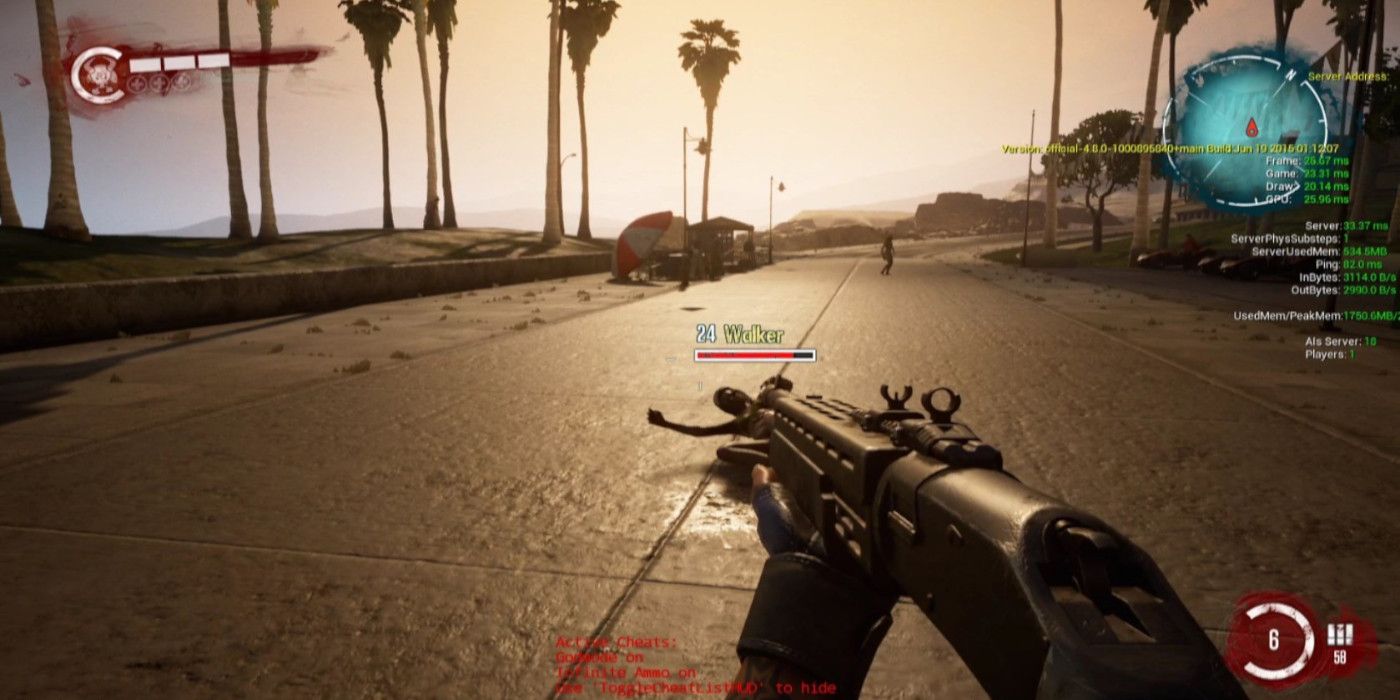 The Epic Games Store has tried to attract PC gamers to its storefront by giving away free games and securing timed exclusive releases since it first launched at the end of 2018. Now, the Epic Games vs. Apple court case seems to have leaked that Dead Island 2 and Saints Row 5 will also be exclusive to the Epic Games Store.
The Epic Games Store has gained some impressively large third-party exclusive over the years, including Assassin's Creed Valhalla, Hitman 3, and the anticipated Chivalry 2, to only name a few. While many of them make their way to Steam after about a year-long exclusivity window, some of them don't and are still only available on the Epic Games Store.
RELATED: Leaked Court Documents Reveal How Much Sony Disliked Crossplay on PS4
As Epic Games' lawsuit with Apple has played out, it has forced both companies to reveal some information that consumers normally wouldn't get to know, such as how much Epic Games has spent on free games for the Epic Games Store. Most recently, Epic Games included a legal document showing the most anticipated upcoming PC Games while highlighting which of them will be Epic Games Store exclusive and which will launch on the storefront simultaneously with Steam and other platforms. Most notably, the infographic labels both Dead Island 2 and Saints Row 5 as Epic Games Store exclusives despite no formal announcement having been made as of yet.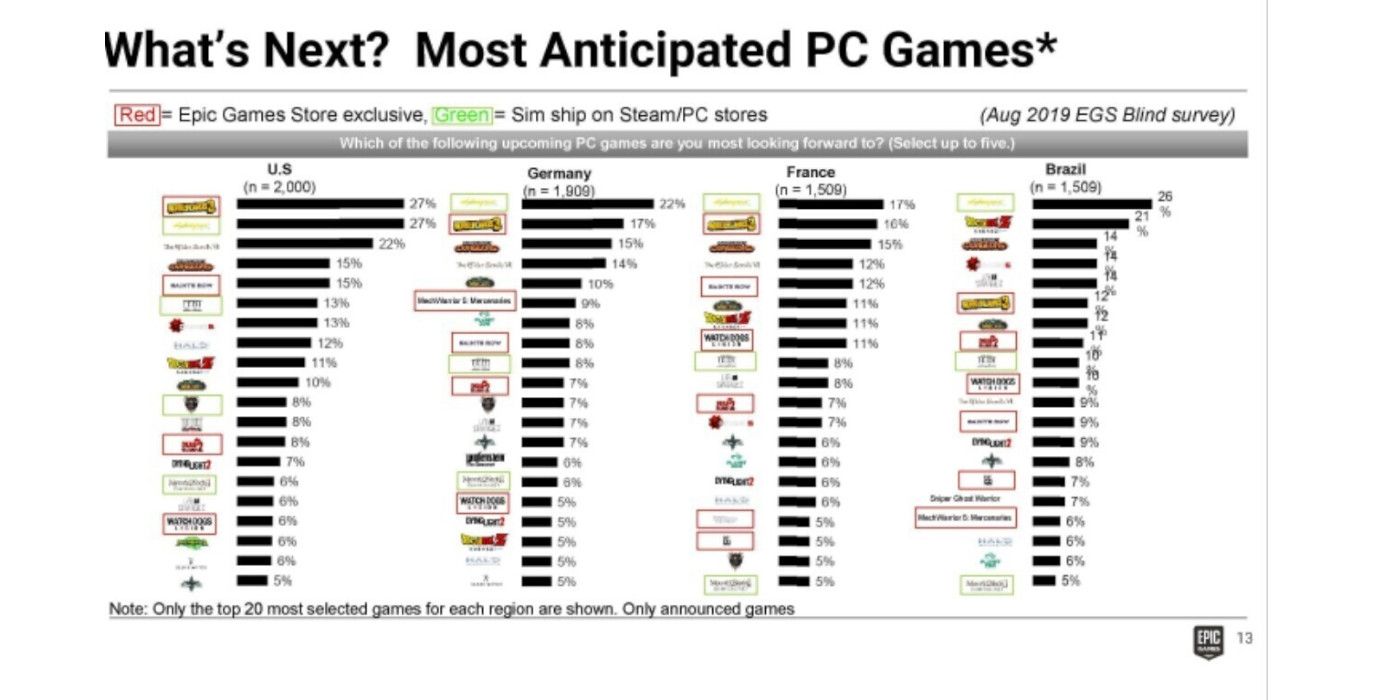 Dead Island 2 has been in development for a very long time, and little has been officially announced about the title for fans anticipating its release. Similarly, very little is known about Saints Row 5. While developer Volition did confirm that the title was in development, nothing else has been said about the game, although it does seem likely that Saints Row 5 will make an appearance at this year's digital E3 event. Of course, there is no way to know, however, until one of the companies releases an official statement.
It will be interesting to see what other information comes out of the Epic Games and Apple lawsuit before it is over. The Epic Games vs. Apple court case has already had its share of odd moments and interesting insights, but the case's ruling could have big implications on the games industry as a whole. Hopefully, fans anticipating Dead Island 2 and Saints Row 5 will get some more information on both of the titles this summer with the various game events and conferences currently scheduled. Thankfully, players do not have much longer to wait for any information.
Dying Light 2 and Saints Row 5 are both in development without announced release dates.
MORE: Epic Games Store Free Games May 2021 Wish List
Source: Dark Side of Gaming