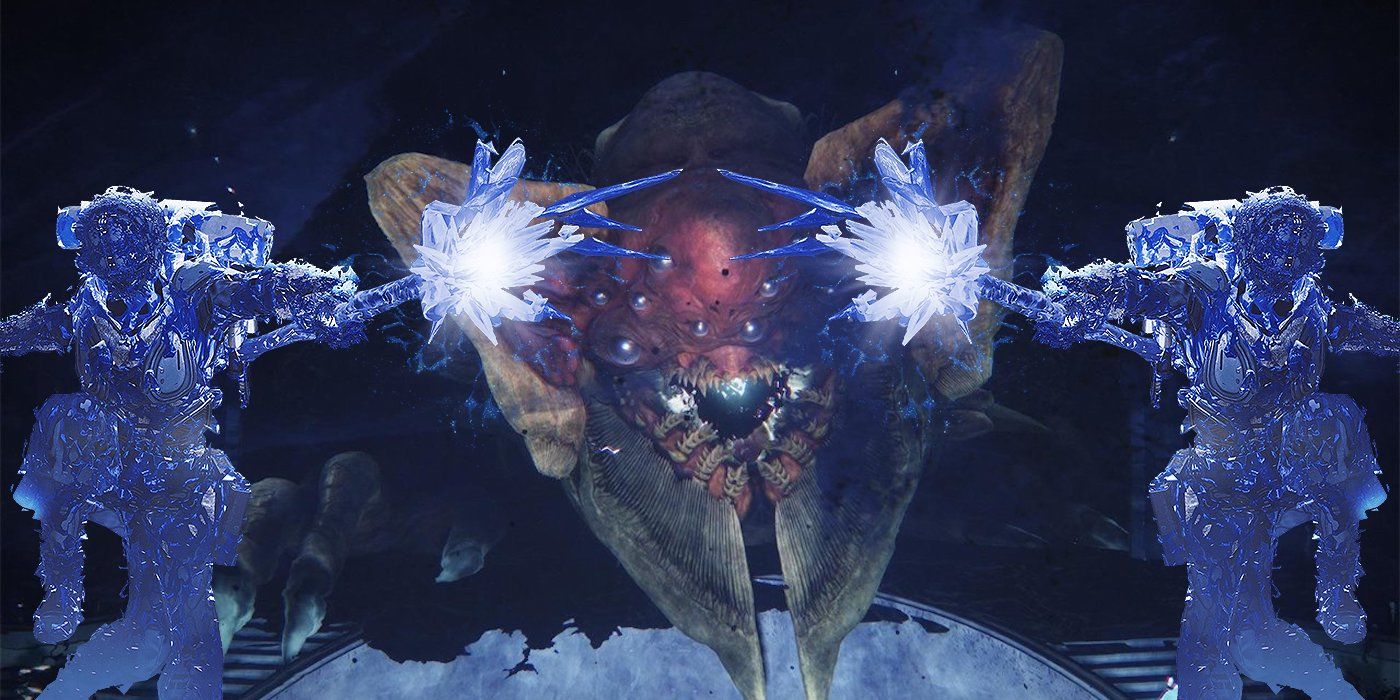 To say that Destiny 2: Beyond Light's launch has been rocky would be putting it mildly. From bugs to glitches, there have been numerous issues within the game, some of which have forced developer Bungie to delay events. Now, the latest discovery may lead to a delay for the Deep Stone Crypt raid.
At present, Bungie says it will not delay the release of the new Destiny 2: Beyond Light raid. The developer is likely working as hard as possible to find the source of a new bug/glitch and how best to squash it. But if the studio cannot do so in time, it will almost assuredly have to either disable something or delay the raid.
The latest discovery within the Destiny 2 community takes game-breaking to a new level. A glitch with Stasis subclasses allows players to melt bosses in seconds, far faster than some of the glitches/bugs that have been seen in the past.
It's best not to go into too much detail about the glitch, but it basically stacks Stasis Super damage in a way that will eventually deplete a boss's health completely. Some are comparing this to the bug with Witherhoard last season, where the damage over time effect would multiply in an unexpected and unpredictable way.
Destiny 2 Content Creator Gladd has a few videos showcasing how the glitch works on raid bosses, and it seems to be more predictable with a higher fireteam count. As one might imagine, raids are where things are the worst.
Without question, this is a huge problem for Destiny 2's upcoming World First raid race. If fireteams can instantly defeat a boss, then there is no reason to worry about the mechanics necessary to progress in a fight. The first team to get to the boss damage phase should be able to crush any boss with the Stasis subclass glitch.
While many members of the Destiny 2 community were concerned about what effect cheaters and hackers might have on the World First race, they likely never could have predicted the number of in-game bugs that would call any completion into question. Right now, Witherhoard, one of the best passive DPS weapons in the game, is disabled because of a glitch in PvP, but this bug/glitch makes that look insignificant. Loot cave farming or XP bounties are the least of Bungie's problems right now.
As mentioned, there has been no announced Deep Stone Crypt raid delay, but that doesn't mean something won't happen in the next few days. New content launches typically have their fair share of issues for Destiny 2, but this one has some significant problems.
Working from home has obviously presented a number of logistical problems throughout the gaming industry, and Bungie is no different. Things that might have been caught in testing under normal circumstances are slipping through the cracks, but the developer is still working hard to fix everything as quickly as possible.
Destiny 2: Beyond Light is available now.