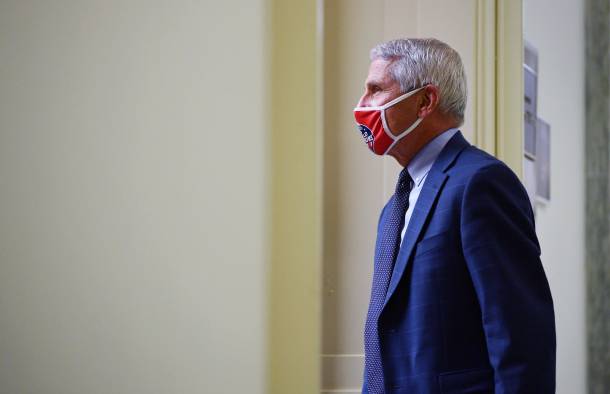 White House chief medical adviser Dr. Anthony Fauci has infuriated some people with his newest coronavirus update, related to face masks.
Dr. Fauci said over the weekend he thinks Americans might be wearing face masks well into 2022.
That's despite the fact that the US has seen improvement in some coronavirus metrics, and with the White House predicting "significant" normality by the end of this year.
---
If you opened Twitter over the weekend, there's a good chance you saw plenty of people opining about, and many complaining, about the latest coronavirus update from White House chief medical adviser Dr. Anthony Fauci.
What got everyone talking is the forecast Dr. Fauci shared in a CNN interview on Sunday, regarding coronavirus face masks. Notwithstanding the improvements the US has been seeing in terms of a drop in the rate of new infections as well as hospitalizations, and with the pace of COVID vaccinations continuing to ramp up, Dr. Fauci nevertheless thinks it will still be quite a while before most people are no longer wearing face masks in public.
Today's Top Deal
Price: $43.00 ($0.30/Fl Oz)
You Save: $11.90 (22%)
Buy Now
Today's Top Deals
Dr. Fauci just shared coronavirus news that's making people furious originally appeared on BGR.com on Mon, 22 Feb 2021 at 15:12:47 EDT. Please see our terms for use of feeds.