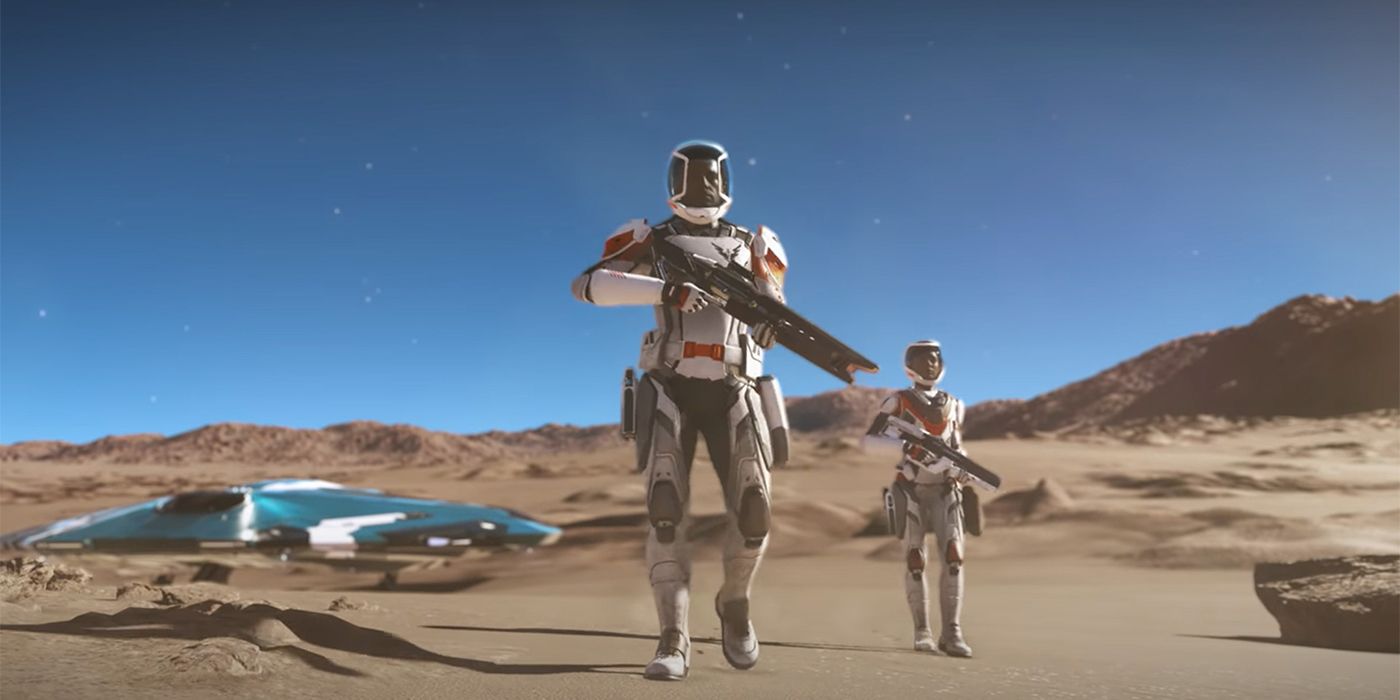 While it's over now, 2020 was a rough year for many, game developers included. Many new releases had to be pushed back due to COVID-19, and that trend is continuing into 2021 with the delay of Elite Dangerous: Odyssey.
Elite Dangerous developer Frontier Developments planned to release the new expansion in early 2021 for PC and consoles. However, the studio announced in a recent statement that Odyssey will not be releasing on all platforms until later in the year.
RELATED: Cyberpunk 2077 Updates Roadmap Revealed
Frontier announced the Elite Dangerous: Odyssey expansion in June 2020. The new add-on will allow players to exit their vehicles while exploring planetary surfaces. Unfortunately, the UK developer is facing delays due to renewed lockdowns intended to limit the spread of coronavirus. According to a statement by Frontier, the PC version faces only minor delays, but the expansion's console release will not go live until the fall.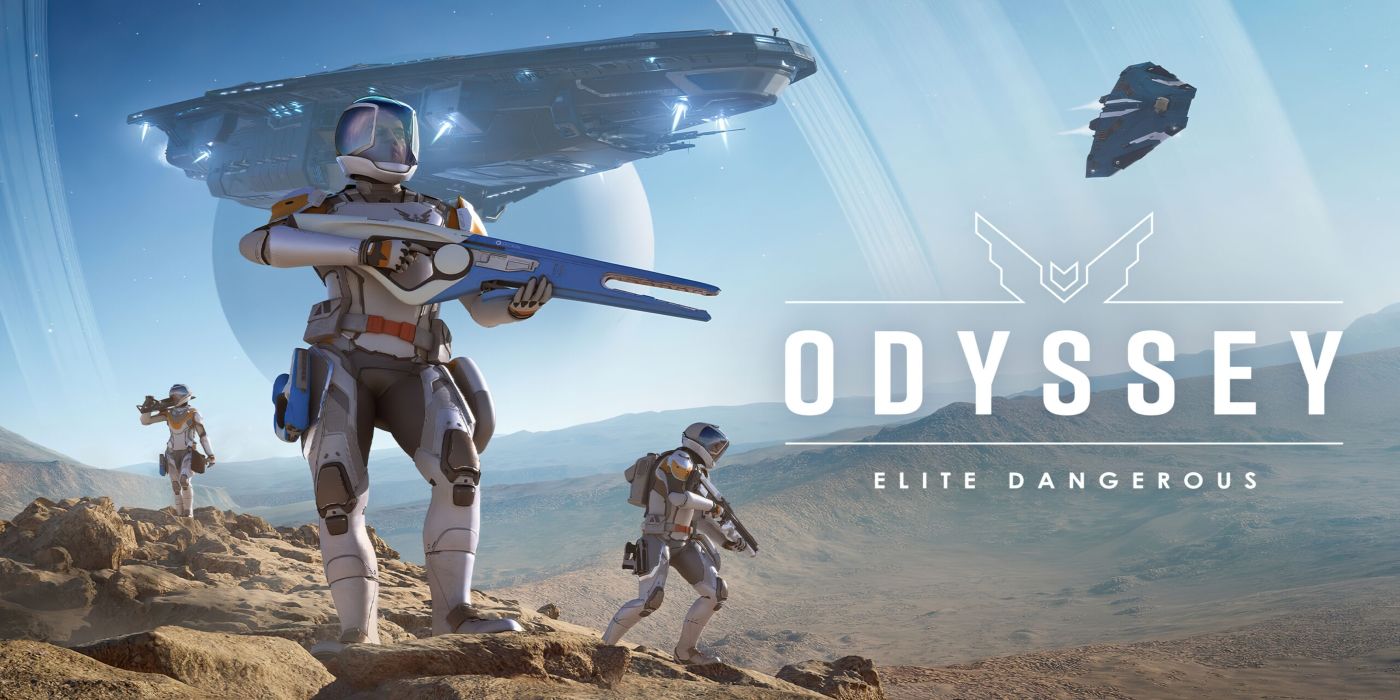 Launching in 2014, Elite Dangerous allows players to explore a one to one recreation of the Milky Way Galaxy. However, players could not land on and explore the planets' surfaces until the Horizons series of expansions began in 2015. Odyssey expands on the planetary exploration by allowing the player to explore on foot in EVA suits. Players will also be able to explore the interior of space stations and engage in FPS-style ground combat on planet surfaces.
Frontier Developments expects to have a playable alpha in early spring. The studio plans to release the alpha build in stages, bringing new features and mechanics into the build over time – similar to how the studio managed the base game's alpha. Frontier is withholding more details until closer to release, but confirmed that players who purchased the Lifetime Expansion Pass will have free access to the Elite Dangerous: Odyssey alpha. The studio plans to launch the PC beta before the end of spring. It will be open to everyone who preordered the expansion.
If everything goes according to plan, the full PC release will go live in late spring. While the console port is being developed for the PlayStation 4 and Xbox One, unfortunately for console players, they will have to wait until autumn before getting boots on the ground. In its statement, Frontier apologized to console players for the extended delay. However, the studio stresses that it is necessary to ensure console players experience the same quality as those on PC. Given the number of COVID-related delays, it's not surprising some developers are choosing to stagger their releases.
Elite Dangerous: Odyssey releases for PC in spring and on PS4, PS5, Xbox One, and Xbox Series X in Fall 2021.
MORE: Anthem 2.0 Needs to Deliver on the Promise It Made at E3 2017
Source: Frontier Developments