ICAC begins inquiry into Sidoti over alleged attempts to influence local councillors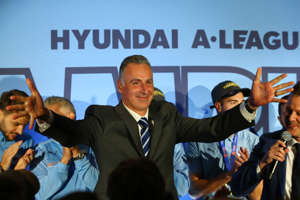 A corruption inquiry will hear whether Drummoyne MP John Sidoti misused his position to threaten or influence local Liberal councillors for his own property interests.
The four-week probe by the Independent Commission Against Corruption will hear allegations Mr Sidoti used his position as Liberal MP and resulting access to local Liberal councillors, to influence development and rezoning decisions affecting several blocks of land at Five Dock.
Mr Sidoti, who recently resigned from the Liberal Party, is expected to attend every day of the inquiry, which will hear allegations he influenced City of Canada Bay councillors "by threats or otherwise".
The inquiry will also consider whether Mr Sidoti "engaged in a breach of public trust" by failing to disclose pecuniary interest, contrary to his obligations under the ministerial code of conduct between 2011 and 2019. He has strenuously denied all allegations against him.
In his opening statement, counsel assisting the commission Rob Ranken said the inquiry would canvas the "concomitant access" Mr Sidoti had to Liberal councillors, and whether he attempted to use that access to favour or advance the private property interests of his family.
Mr Ranken foreshadowed emails and other correspondence that would be tendered, suggesting Mr Sidoti regularly discussed rezoning issues that impacted his own interests with Liberal councillors.
"The evidence obtained to date suggests that Mr Sidoti arranged and attended meetings with the Liberal councillors," he said.
Such correspondence includes the MP discussing how councillors might decide an issue, "and even on occasion, what motion they should move."
Mr Ranken said any attempt to influence local councillors to make decisions that benefit a private interest was "a serious matter."
"Such conduct undermines the integrity, selflessness and impartiality of local government and jeopardises public confidence in local government decision-making."
Mr Ranken said local councillors were required to make decisions in the public interest, "and not because they may benefit the decision-maker or provide preferential treatment to some private interest."
Mr Sidoti was first elected a councillor on Burwood Council in 2008, before serving as mayor from 2009 to 2011. He then entered state politics as the member for Drummoyne.
Between October 2014 and March 2015 Mr Sidoti was a parliamentary secretary for planning, and subsequently a parliamentary secretary for roads and transport until January 2017.
He was appointed as minister for sport, multiculturalism, seniors and veterans in April 2019, from which he stood down pending the commission's investigation.
Earlier this month he said he would voluntarily remove himself from the Liberal Party room, and sit on the crossbench, for the duration of the ICAC investigation.
"I look forward to returning to it after my name has been cleared," he said.
The commission called its first witness Tony McNamara, shortly before lunch on Monday. Mr McNamara was the director of planning and environment at the city of Canada Bay Council between 2004 and 2018.
The inquiry continues.
ICAC begins inquiry into Sidoti over alleged attempts to influence local councillors