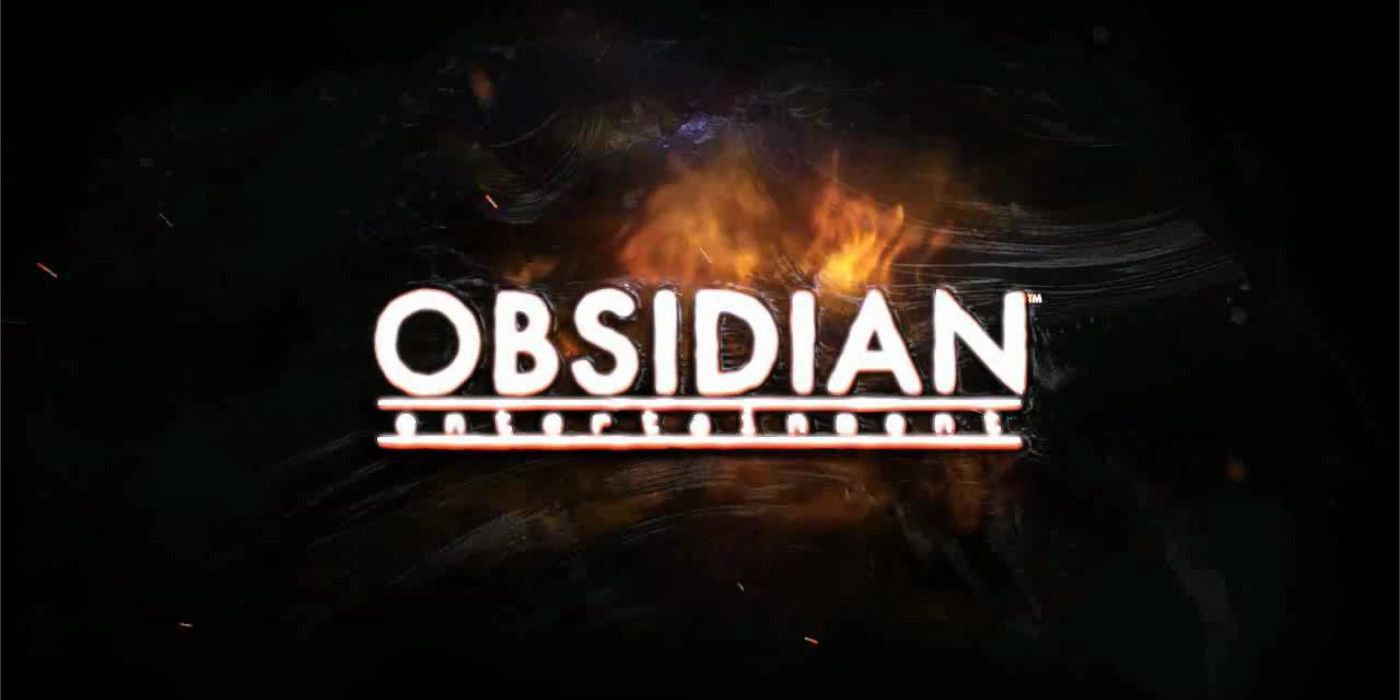 Obsidian Entertainment is one of the most well-known and storied studios in the games industry. The studio has released many classic RPGs that helped define the genre in its modern form, but Obsidian Entertainment also has some lesser-known titles that many fans may not know about.
With the studio's legacy, and some hotly anticipated new titles such as The Outer Worlds 2 on the horizon, there is a lot to look at when examining the studio's past. However, there is a lot to learn when looking at Obsidian Entertainment's history, especially if one is looking for cues on what to expect from the studio's upcoming titles.
RELATED: Modders Looking to Turn Fallout: New Vegas into a Star Wars Game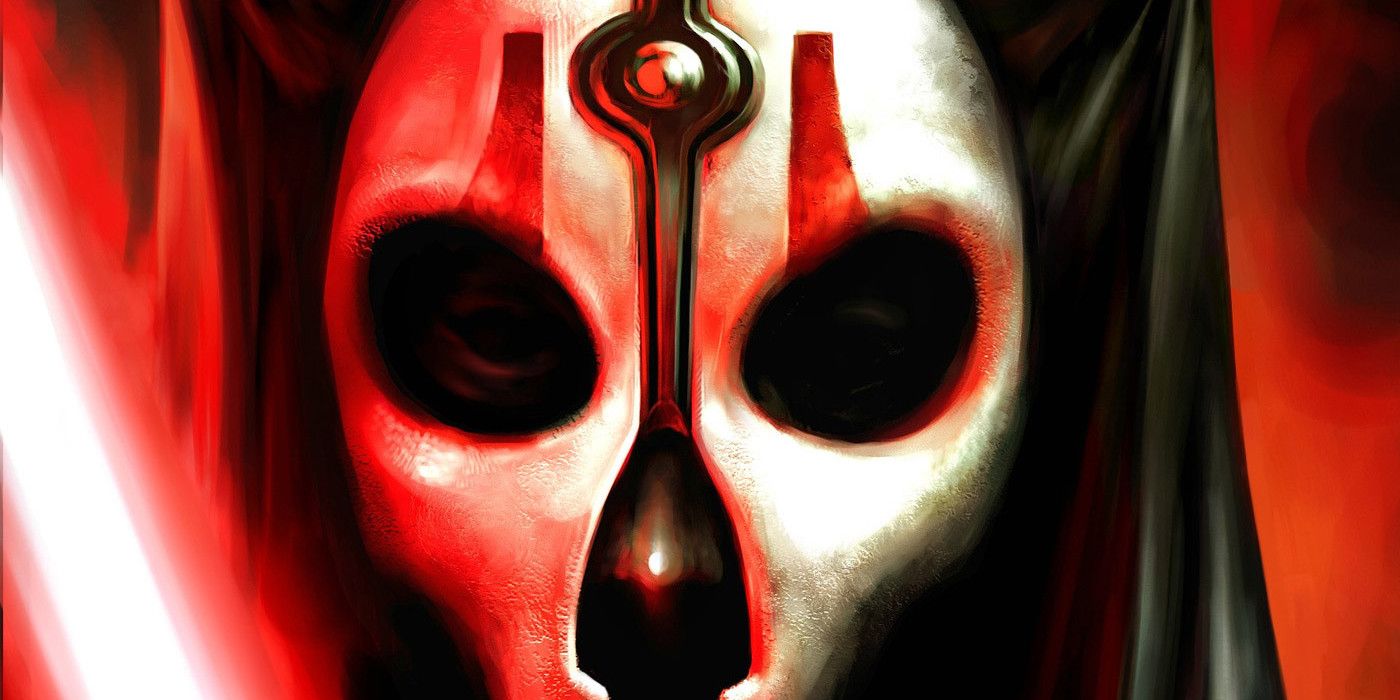 Metacritic Score: 85
Star Wars Knights of the Old Republic 2 is widely considered a classic by Star Wars and RPG fans alike. The sequel opened the series up and allowed for a lot more player freedom in its choices and story, and many of its fans consider its main quest to be one of the best Star Wars stories ever told. With all of that, it is no surprise that many fans hope for Star Wars Knights of the Old Republic 2 to be remade, and for Obsidian Entertainment to make a new entry in the series.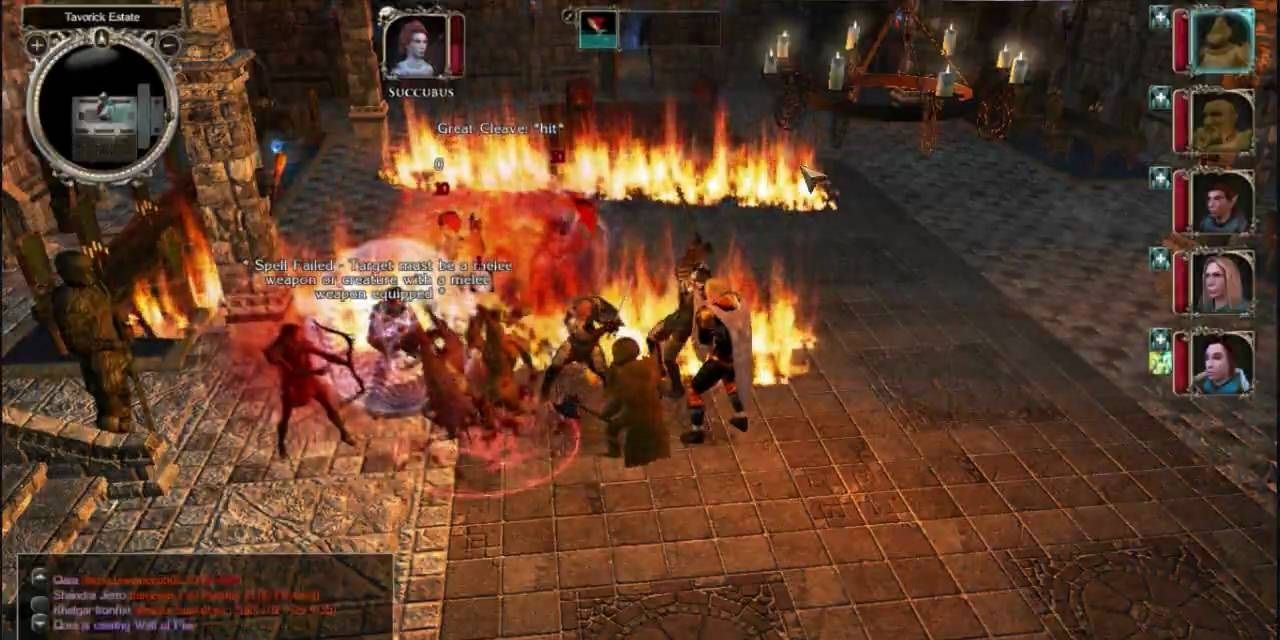 Metacritic Score: 82
Neverwinter Nights 2 was a follow-up to BioWare's Neverwinter Nights. The game is firmly grounded in the 3.5 Edition of Dungeons and Dragons, which gives the game a lot of complexity in its combat and class builds. The game is also set in the tabletop RPG's iconic Forgotten Realms setting, which helped give Neverwinter Nights 2 a deep world with a lot of details and lore for players to explore. While the classic Neverwinter Nights games have been re-released on modern hardware, there is also the Neverwinter MMO for fans who just can't get enough of the Forgotten Realms.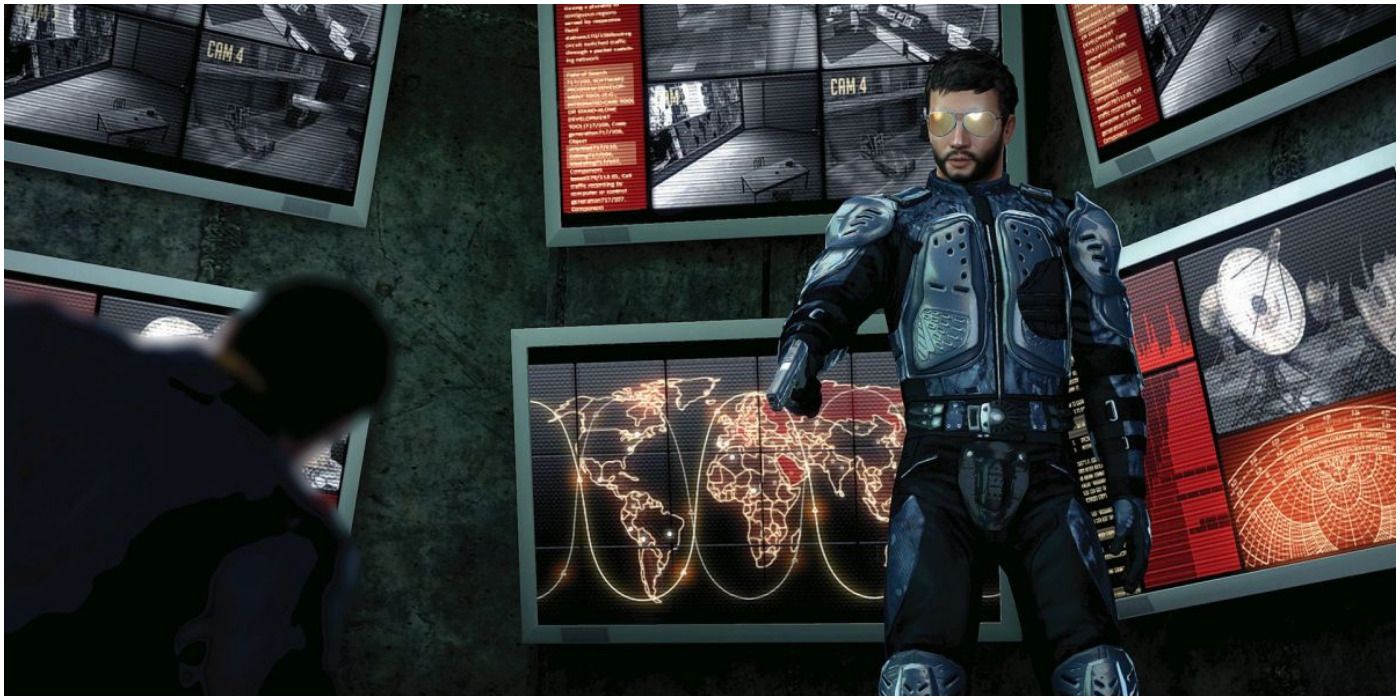 Metacritic Score: 72
For many fans of Obsidian Entertainment, Alpha Protocol was a bit of a mixed bag when it launched. The game was released in a buggy state, but there was still a lot in its RPG mechanics and story for players to sink their teeth into. The game had a tumultuous past and has been delisted due to expiring music licenses, but it has still managed to maintain a dedicated fanbase that hopes to see a return of Alpha Protocol in some fashion. There are even many fans that call the espionage-themed RPG one of the most amazing single-player games that has been forgotten.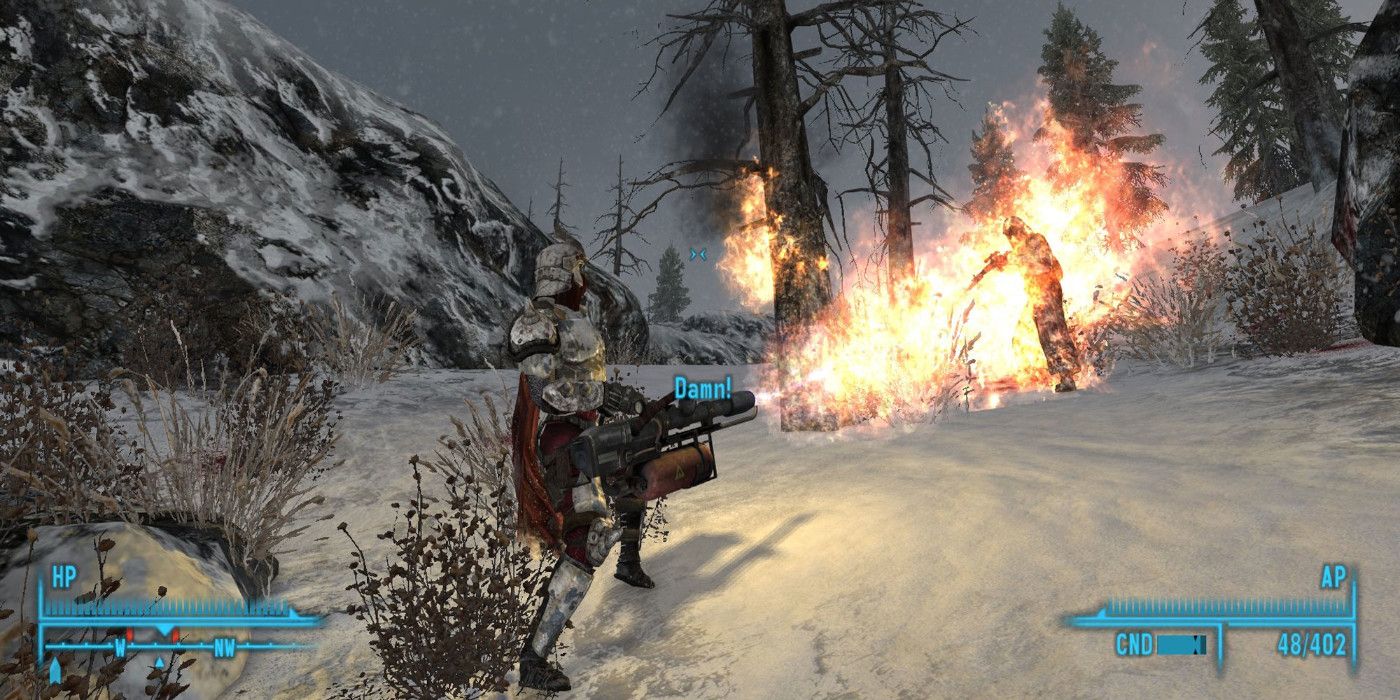 Metacritic Score: 84
Fallout: New Vegas garnered a devoted fanbase within the Fallout community upon its release. Its focus on roleplaying, player choice, and a nuanced story connected with many fans of the series, and it has been lauded as one of the best Fallout games by many. The game is also remembered for its impressive development time of just 18 months, and its infamous Metacritic score of 84 - just barely missing the 85 required for Obsidian Entertainment to get a much-needed bonus from Bethesda. Many fans still hope for a Fallout: New Vegas 2, but only time will tell if Xbox's acquisition of both Obsidian Entertainment and Bethesda can make the dream come true.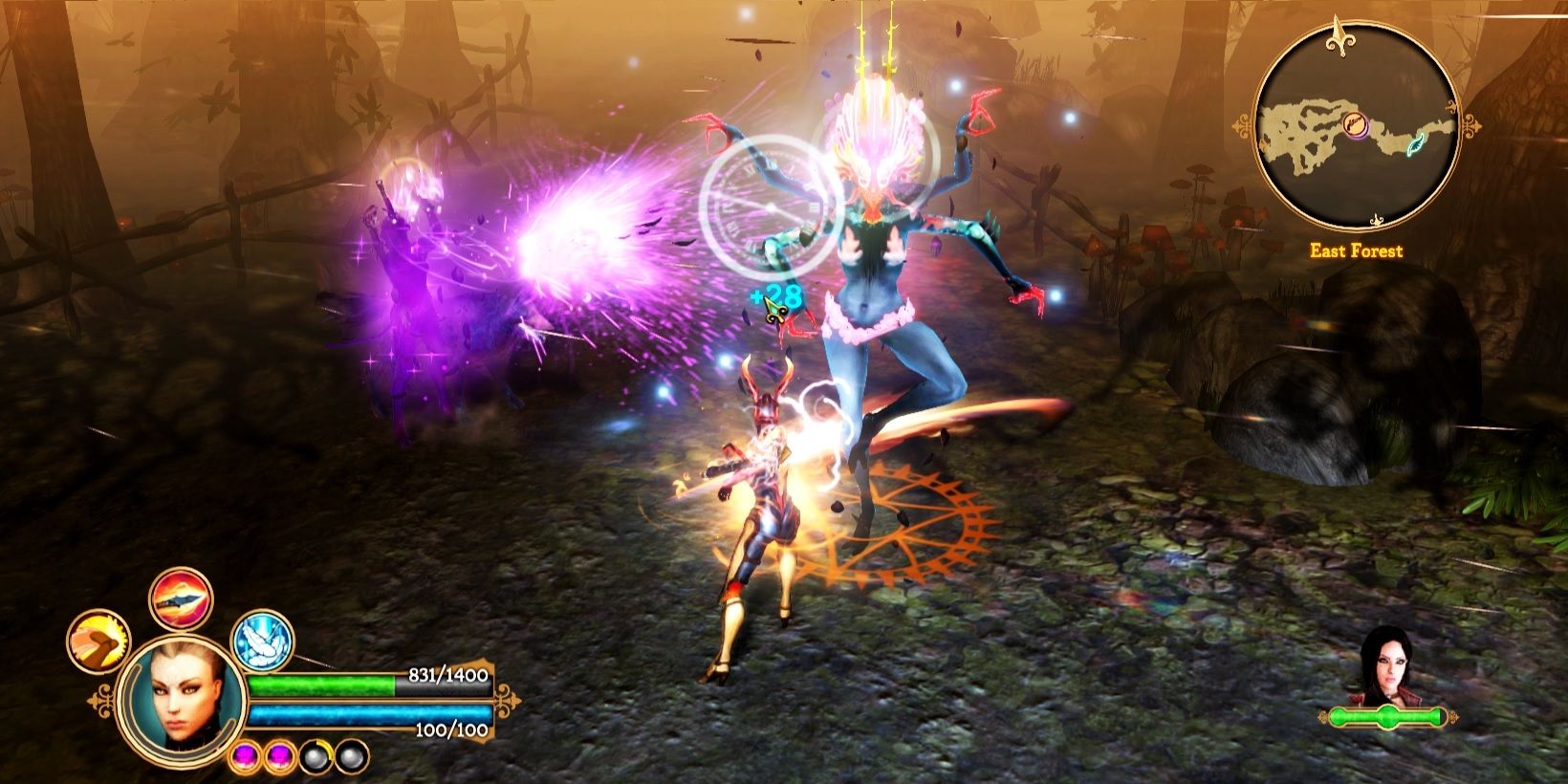 Metacritic Score: 72
Dungeon Siege 3 was the first entry in the series not developed by Gas Powered Games after the rights were purchased by Square Enix. This led to Obsidian Entertainment developing the game, which ultimately received mixed reviews from critics and fans of the series alike. Many found the game's mechanics and graphics exciting, but there were several complaints about the story, replay value, and its multiplayer features that were a headache for many fans.
RELATED: Avowed is 'Very Different' from The Elder Scrolls, Says Phil Spencer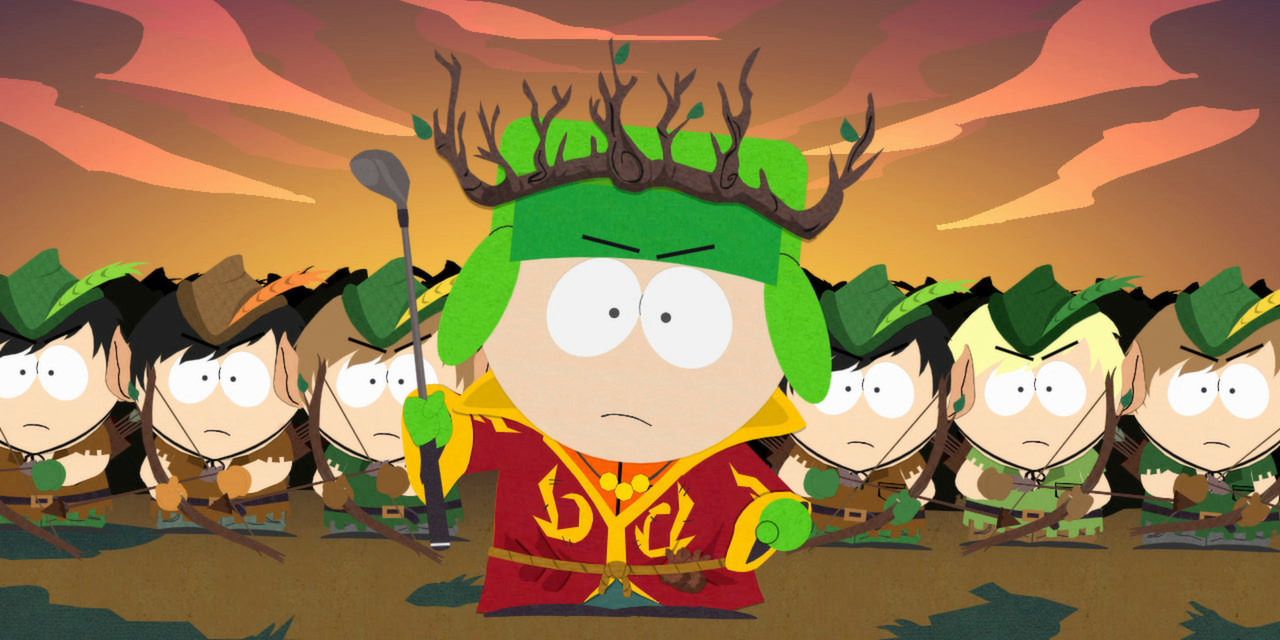 Metacritic Score: 85
South Park is no stranger to video games, but The Stick of Truth stands out from the rest for its interesting use of the license with RPG mechanics, as well as how well it embodied the spirit and humor of the show. Featuring the show's cast caught in a city-wide LARP campaign, The Stick of Truth allows players to make their very own South Park character and feels like playing through an extended episode.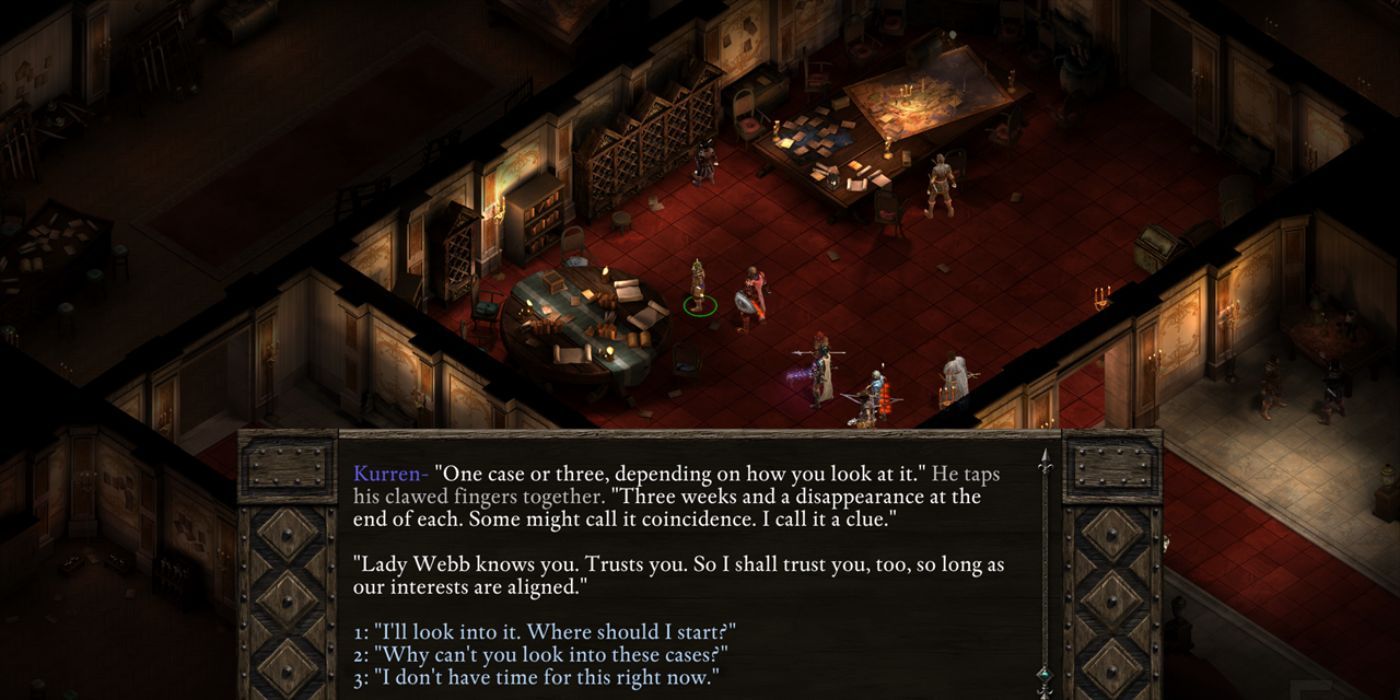 Metacritic Score: 89
Pillars of Eternity was seen by many fans as Obsidian Entertainment's return to the RPG genre it was known for. It featured a detailed and original world with complex combat, an engaging story, memorable characters, and some beautiful isometric graphics. With how well received the game was, it is no surprise that it garnered a sequel and the upcoming spin-off Avowed.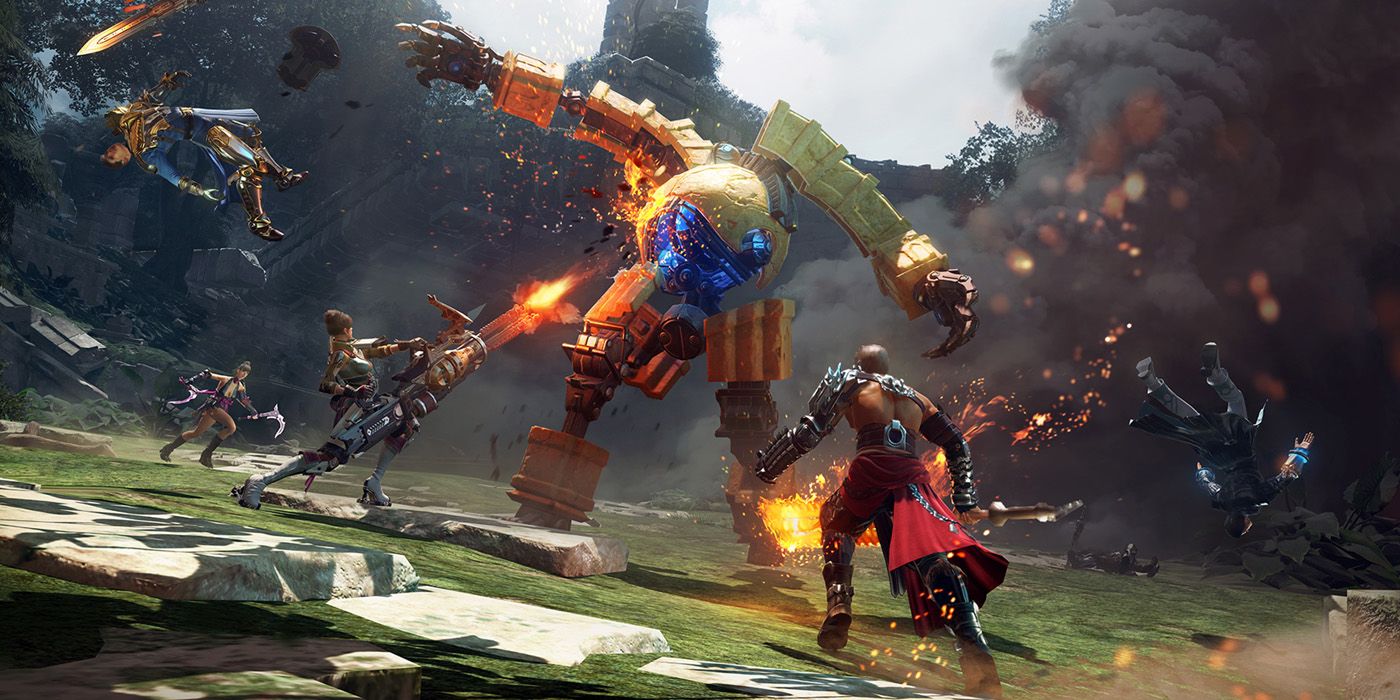 Metacritic Score: TBD
Skyforge is one of Obsidian Entertainment's lesser-known titles, as it does not even have enough critic reviews on Metacritic to receive an official score. The game is a science-fiction MMORPG that takes a lot of inspiration from different mythologies to create and flavor its world. While there are only three reviews on Metacritic at the time of writing, all three are fairly positive and praise the game's world and mechanics.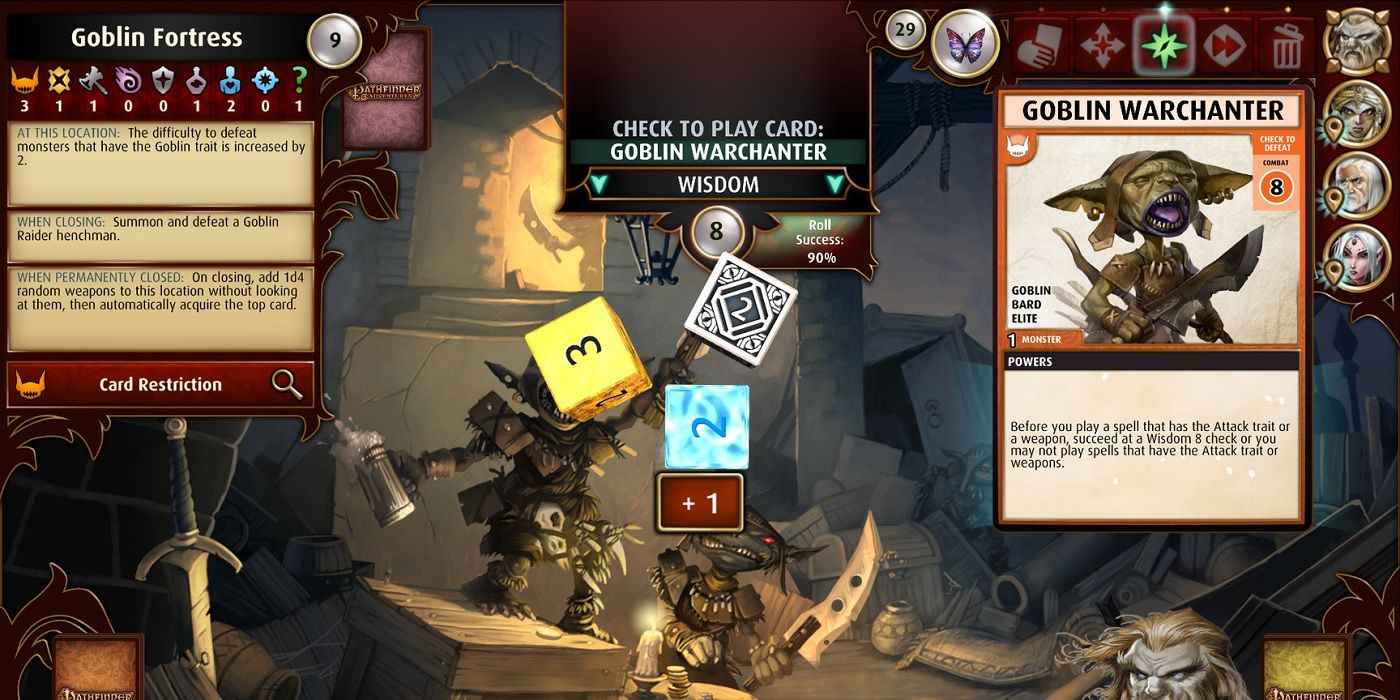 Metacritic Score: 85
Pathfinder Adventures is a mobile title that was also ported to PC and allows players to embark on adventures using the popular Pathfinder tabletop RPG system. The game is free-to-play with optional adventures that players can buy after playing through the game's initial offerings. The game seems to have mostly been played on mobile, as its PC port does not have enough reviews to receive a score on Metacritic.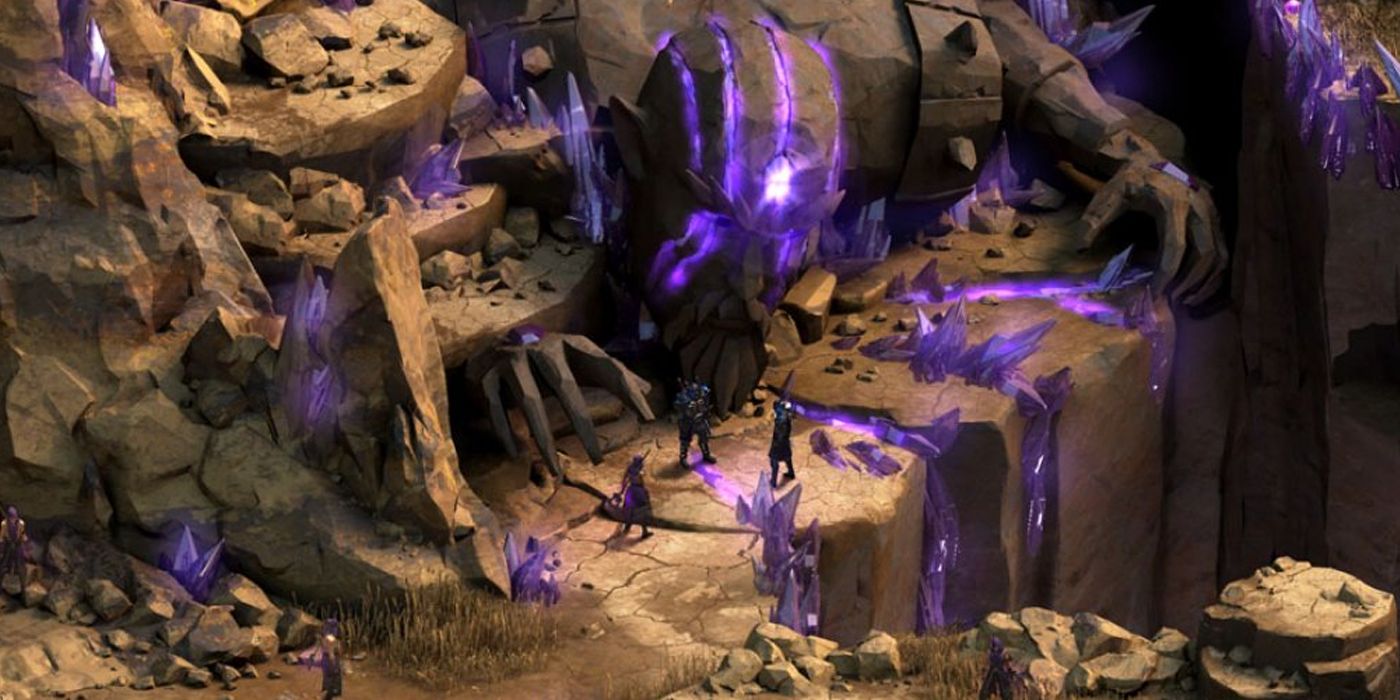 Metacritic Score: 80
Tyranny saw Obsidian Entertainment grow its CRPG roots with a new title that put players in control of the bad guy. Rather than trying to save the world from destruction, players are dropped into the ranks of a bad guy's army in an attempt to help them maintain complete control of the world. It also features Obsidian's iconic level of depth, witty writing, and interesting companion characters as well.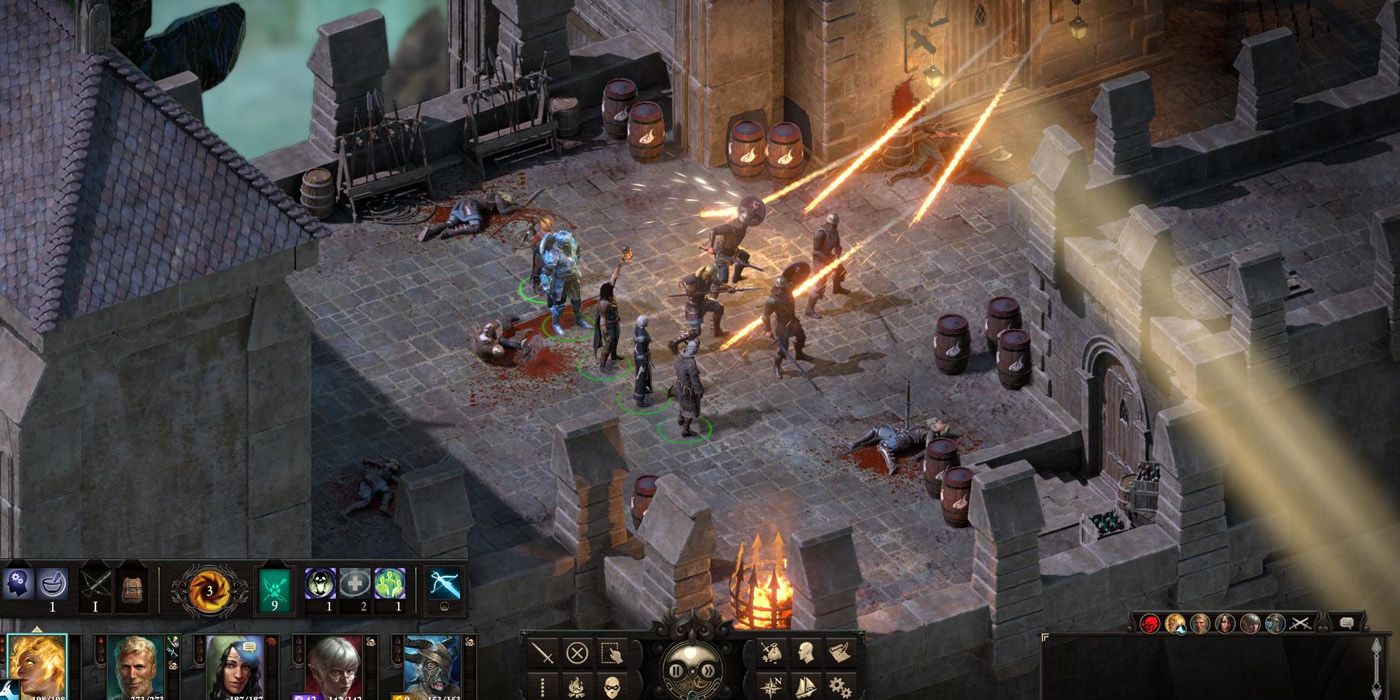 Metacritic Score: 88
Pillars of Eternity 2: Deadfire expanded on Pillars of Eternity's world by giving players a pirate-themed adventure that took them to all-new corners of the world. Filled with some great features new to Pillars of Eternity, the game was largely a hit with fans of the series.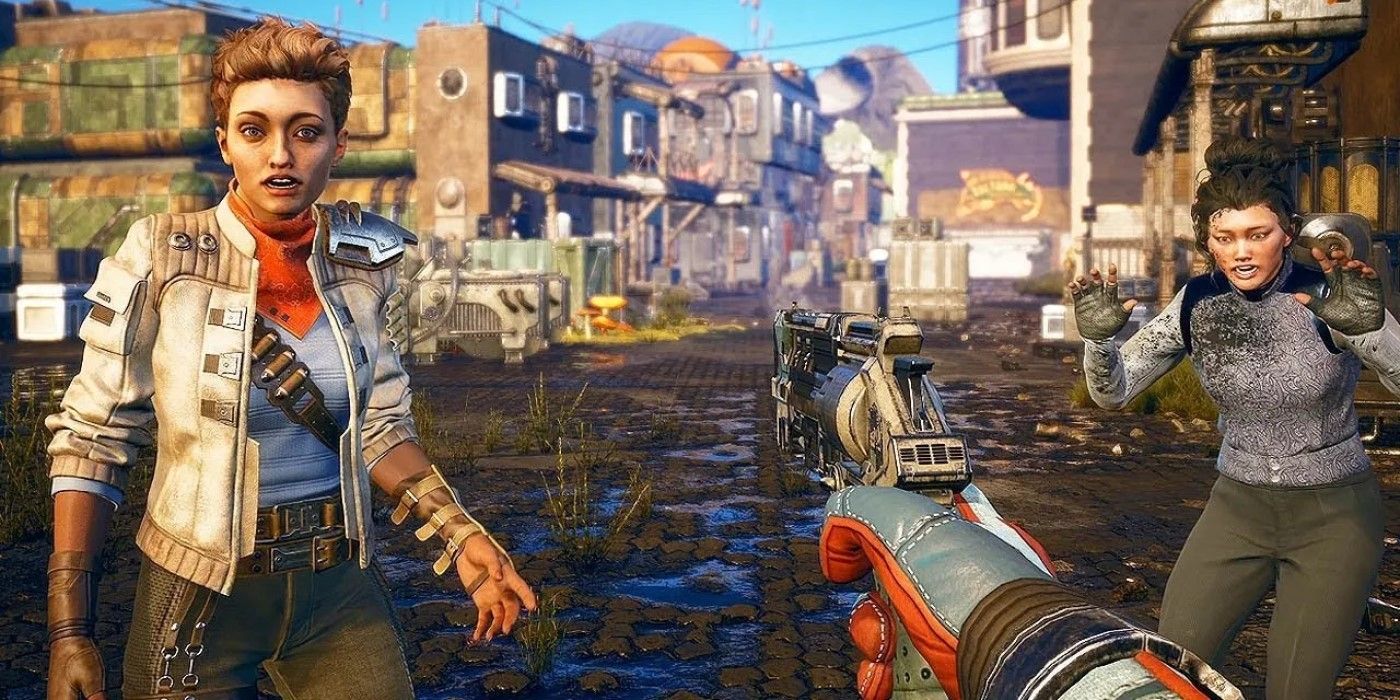 Metacritic Score: 82
For many fans, The Outer Worlds was a replacement for the Fallout: New Vegas 2 that never got made. It featured similar first-person combat, roleplaying opportunities, social commentary, and colorful characters, just in an all-new planet-hopping setting. Regardless of the new setting, The Outer Worlds found a playerbase that was overjoyed to see Obsidian Entertainment return to the genre, and it was so successful that The Outer Worlds 2 was announced at E3 2021.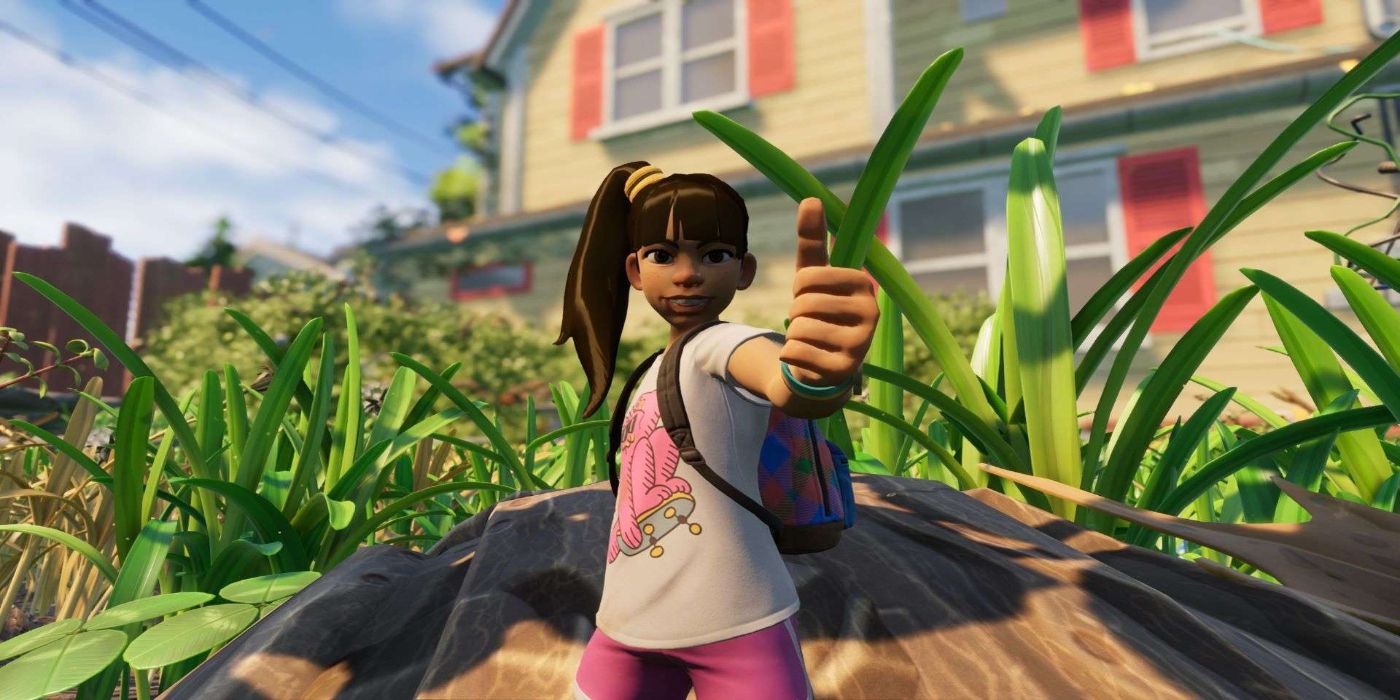 Metacritic Score: TBD
Grounded doesn't have a Metacritic score yet since it is still in Early Access, but the game is a big departure from what Obsidian Entertainment is known for. Rather than being an RPG, Grounded is a survival game that puts players in the shoes of kids shrunken down in their backyard. Grounded has received numerous updates while in Early Access, and it has made a pretty sizable playerbase ahead of its full release later this year.
MORE: Is Obsidian Entertainment Taking on More Than it Can Chew?