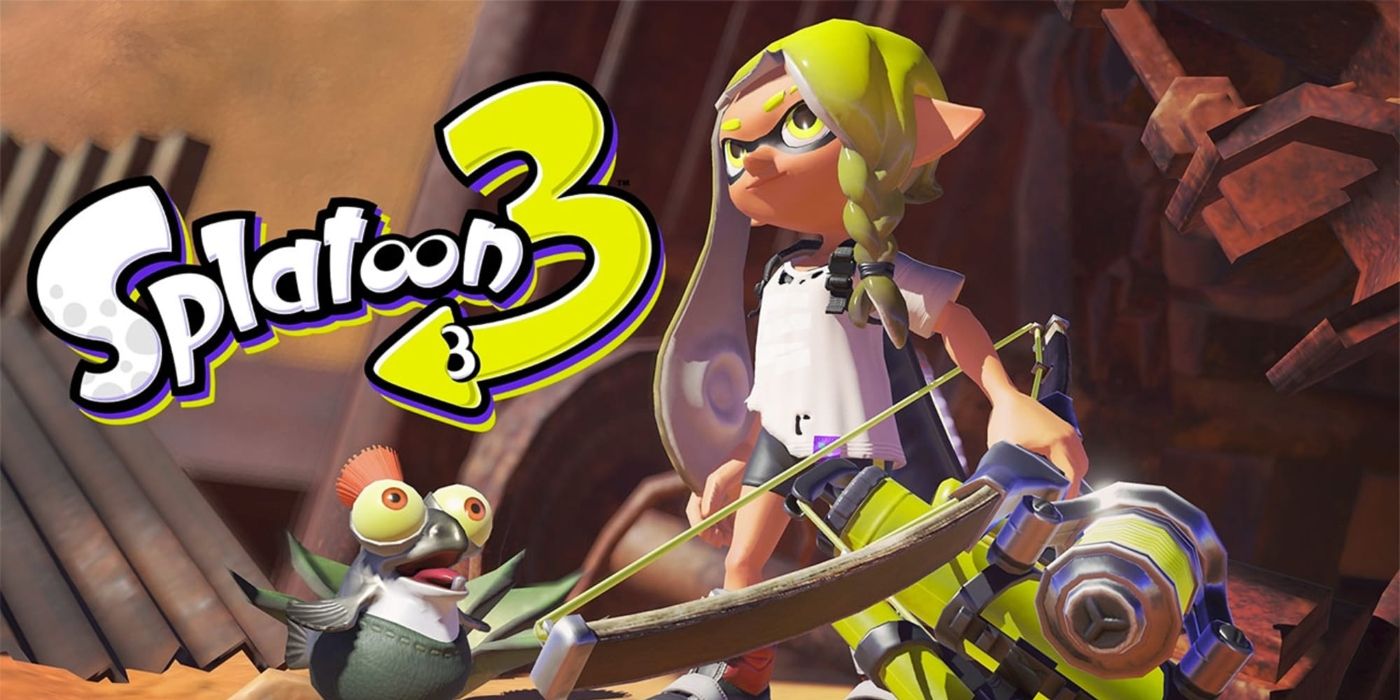 It took a while before Nintendo live-streamed its first Direct Presentation for 2021, but when it did last February, it was packed full with updates on some of the biggest games on the way to the Switch. One of the games announced at the event was Splatoon 3, confirming the return of the fun and colorful world of the Inklings and Octolings.
For half a decade now, the Splatoon franchise has captivated players from all walks of life thanks to the unique online shooter experience that pits players against each other in a colorful fight for supremacy. The first Splatoon game was released in 2015 on the Nintendo Wii U, with Splatoon 2 following in 2017 for the Nintendo Switch. Now, for players who can't wait to return to the world of Splatoon, here's everything Nintendo has revealed so far about Splatoon 3.
RELATED: Splatoon 3 is Proof That Risks Pay Off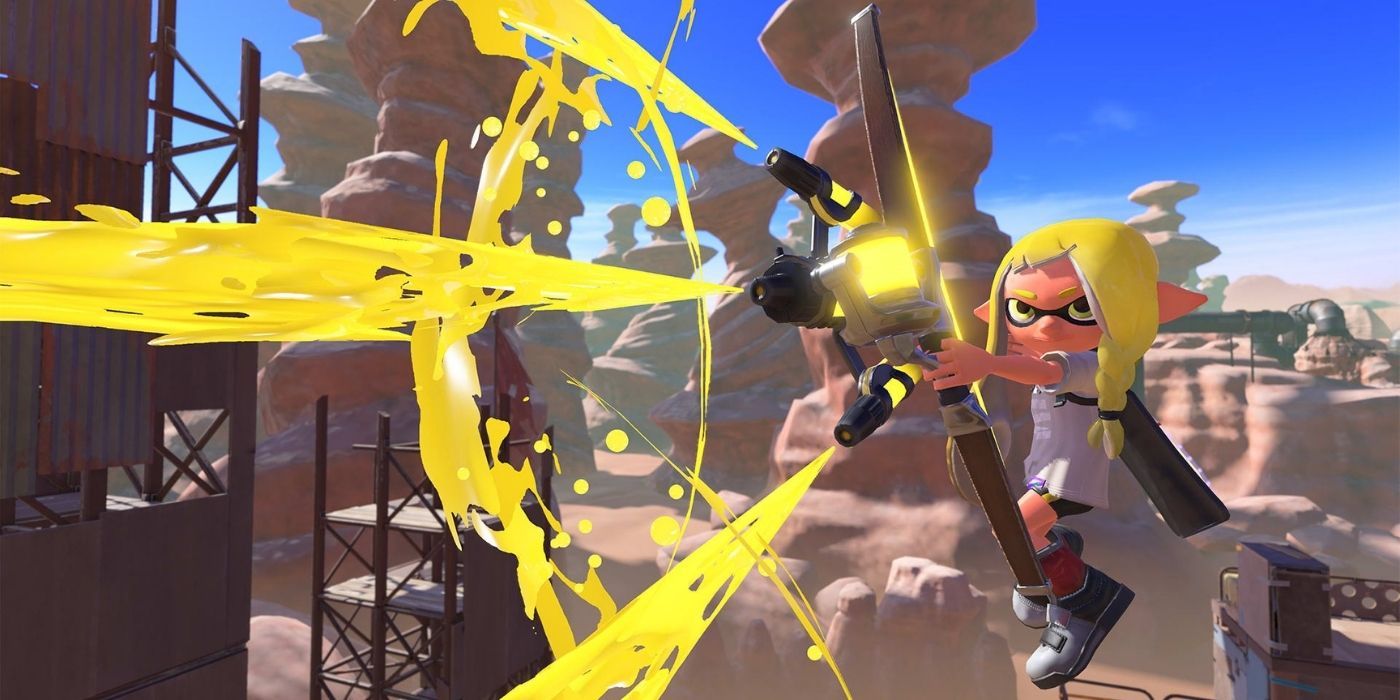 Unfortunately for fans who just can't wait to get their hands on Splatoon 3, Nintendo has revealed that it won't be coming out until 2022. It is worth noting that this will be five years after Splatoon 2's launch, which is unprecedented in the franchise given that the gap between the first Splatoon and Splatoon 2 is only two years. Currently, it appears that it will take a while before Nintendo confirms the exact release date of Splatoon 3. However, given its bright colors and fun gameplay, it would likely fall sometime in the Summer of 2022.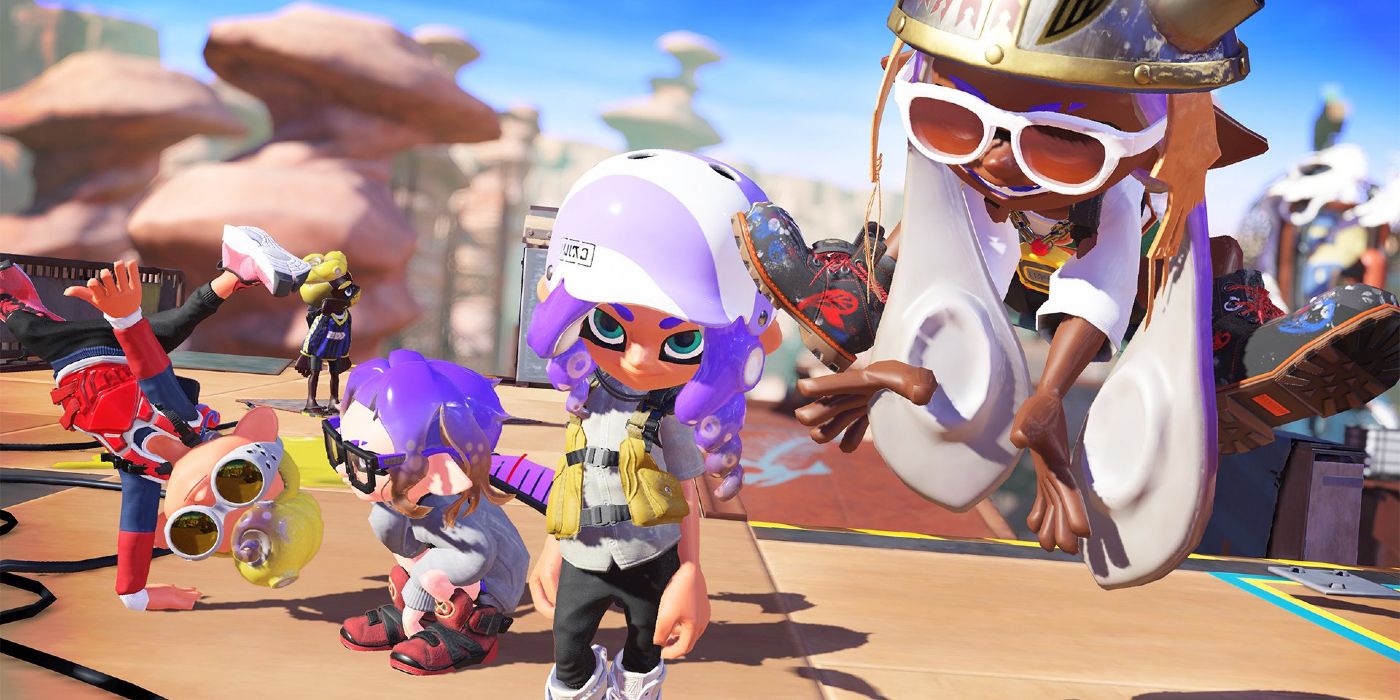 The debut trailer of Splatoon 3 revealed weapons returning from its predecessors, including updated iterations for the popular .96 Gal and the Range Blaster. However, the new main weapons appear to be a bow-like device that can shoot three arrows of ink at once. Additionally, special weapons, which include a modified Tenta Missile was featured in the trailer. Although specific details about new weapons are currently thin, players can rest easy that Splatoon 3 will offer a wide variety of fun weapons to use in-game. Shortly after the Direct presentation, Nintendo released a tweet that shed more light on new locations in the game. As per Nintendo, fans should expect a larger, post-apocalyptic-styled desert area known as Splatlands.
One of the core features of previous Splatoon games is character customization, and it appears that the feature will be more extensive in Splatoon 3. In a brief section of the trailer, Nintendo showcased new customization options for players to choose from. This includes brand new hairstyles and colors, alongside a wide variety of customization options for the player's smallfry companion. Also, it looks like Splatoon 3 will allow players to play as an Octoling from the start. In Splatoon 2, players can only do this by purchasing the Octo Expansion DLC.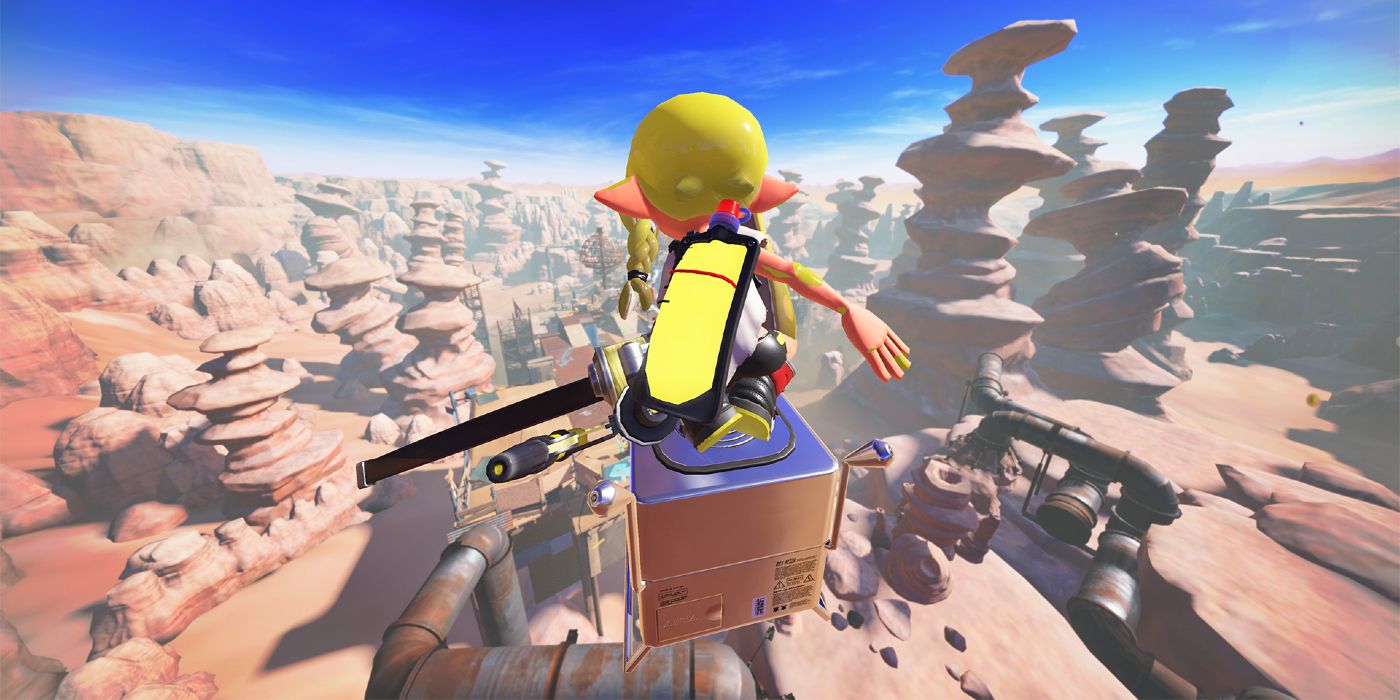 Splatoon 3's reveal trailer showcased the typical splatter-action gameplay that one can expect from a Splatoon game. The trailer also showed Squid Kids carrying various weapons such as launchers, cannons, and bows. Currently, news on Splatoon 3's game modes are still pretty thin, but the trailer mostly focused on the multiplayer mode, which is unsurprising given the success of community events like Splatfest. However, given that Splatoon 2 did include a single-player mode, it is likely that Splatoon 3 will also feature one, though that remains to be seen as Nintendo slowly reveals what to expect from the upcoming game.
Splatoon 3 is scheduled to release in 2022 for the Nintendo Switch.
MORE: Nintendo Fans Are Asking for Splatoon 3 Information at E3