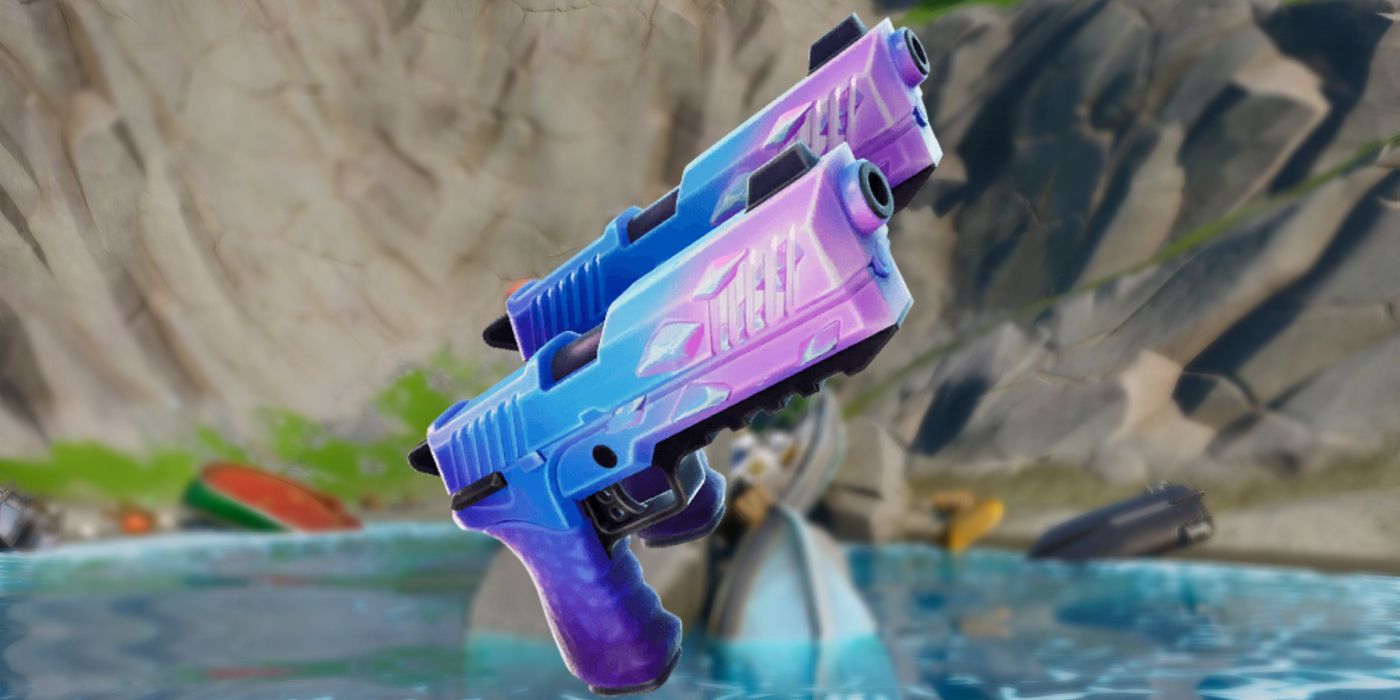 Fortnite is officially releasing its v15.20 patch update today. With it comes the usual bug fixes, tweaks, and new cosmetics. However, there is one new item that has plenty of fans talking: the Exotic Hop Rock Dualies.
Players have had well over a month since first being introduced to all of the changes made by the island's "Zero Point." Epic Games' popular battle royale title is now receiving a second update to Season 5, the first of which came a little over a month ago. Season 5 introduced many new mechanics to the game, including the addition of Exotic weapons. With the latest update, Epic has decided to add another option to the mix.
RELATED: Fortnite Teases Predator Crossover
Similar to other Exotic weapons, such as The Dub double-barrel shotgun and the Shadow Tracker pistol, the Hop Rock Dualies will require players to purchase with Gold Bars. It, unfortunately, can't be found by searching chests, as it is specifically tied to an NPC named Cole. Making things more difficult, Cole can spawn in more than one location, so Fortnite players may have a bit of travel to do. Luckily, the two locations aren't too far apart but knowing exactly where to look could mean the difference between an early elimination and a Victory Royale.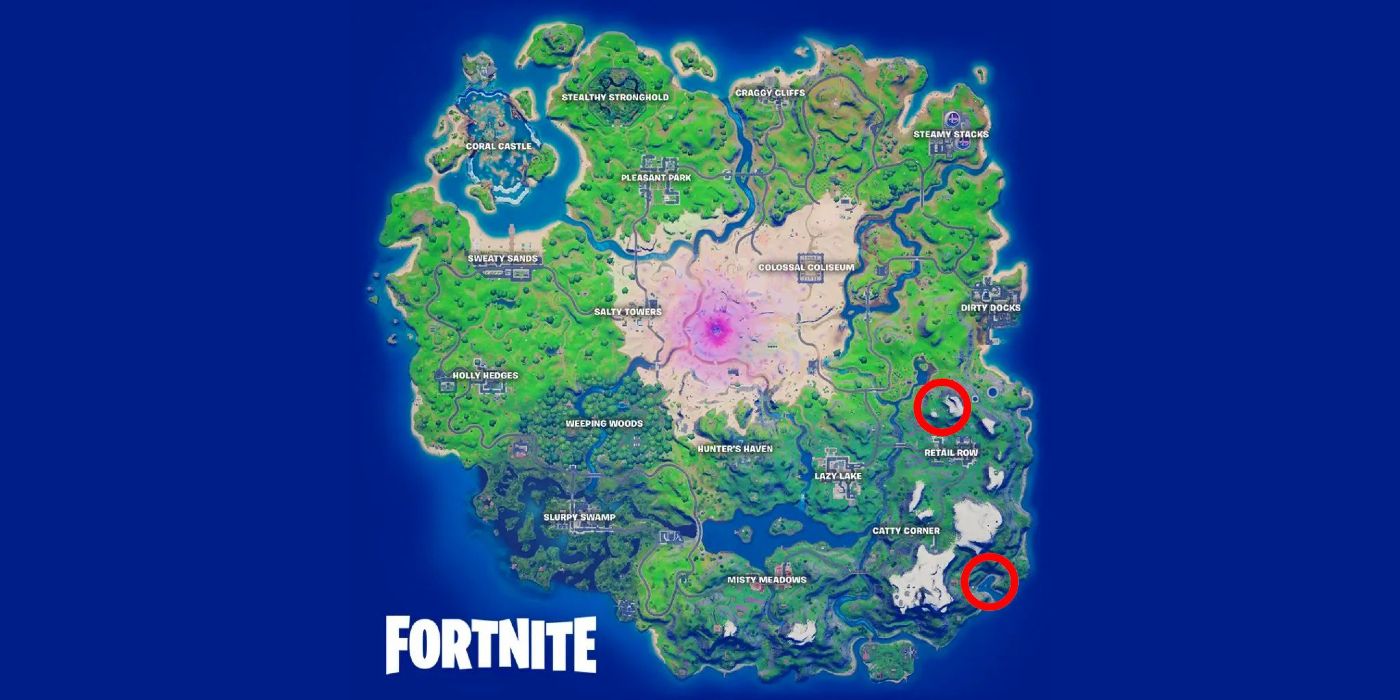 As previously mentioned, the Fortnite NPC will show up in one of two locations. The first location is at a campsite just north of Retail Row, on a plateau of a snow-capped mountain. The other location is near Shipwreck Cove. More specifically, the cabin on the area's northern cliff. Players just need to follow the usual steps when buying an Exotic weapon, which are:
Head to the north of either Retail Row or Shipwreck Cove on the map
Locate Cole (coal miner NPC with three-dotted speech bubble)
Speak to them and select Hop Rock Dualies
Click again to confirm purchase
If it wasn't already obvious, the new Exotic comes as two pistols. Players will need 500 Gold Bars to exchange for it, which isn't particularly easy to come by. The Hop Rock Dualies do a whopping 43 damage per hit, over double that of Deadpool's dual hand cannons that made an appearance last spring. It uses medium bullets in an 18-round clip and features a reload time of 2.7 seconds. While impressive on its own, it's another feature that has many gamers excited. When a shot is fired, the player enters a low-gravity state, lasting for a few seconds after every trigger pull. The perk works similarly to riding a zipline or a shockwave grenade, in which it makes the player impervious to fall damage.
Epic Games' continued addition of new elements and weapons to Fortnite has gone a long way in keeping the game's meta fresh. The title's latest season has brought previously inconceivable characters into the fray from competing companies, with some fans arguing Fortnite has ended the console wars. Given its multi-platform, free-to-play nature, it would certainly be a candidate to do so.
Fortnite is out now for PC, PS4, PS5, Switch, Xbox One, and Xbox Series X.
MORE: What to Expect From Fortnite in 2021
Source: Dexerto