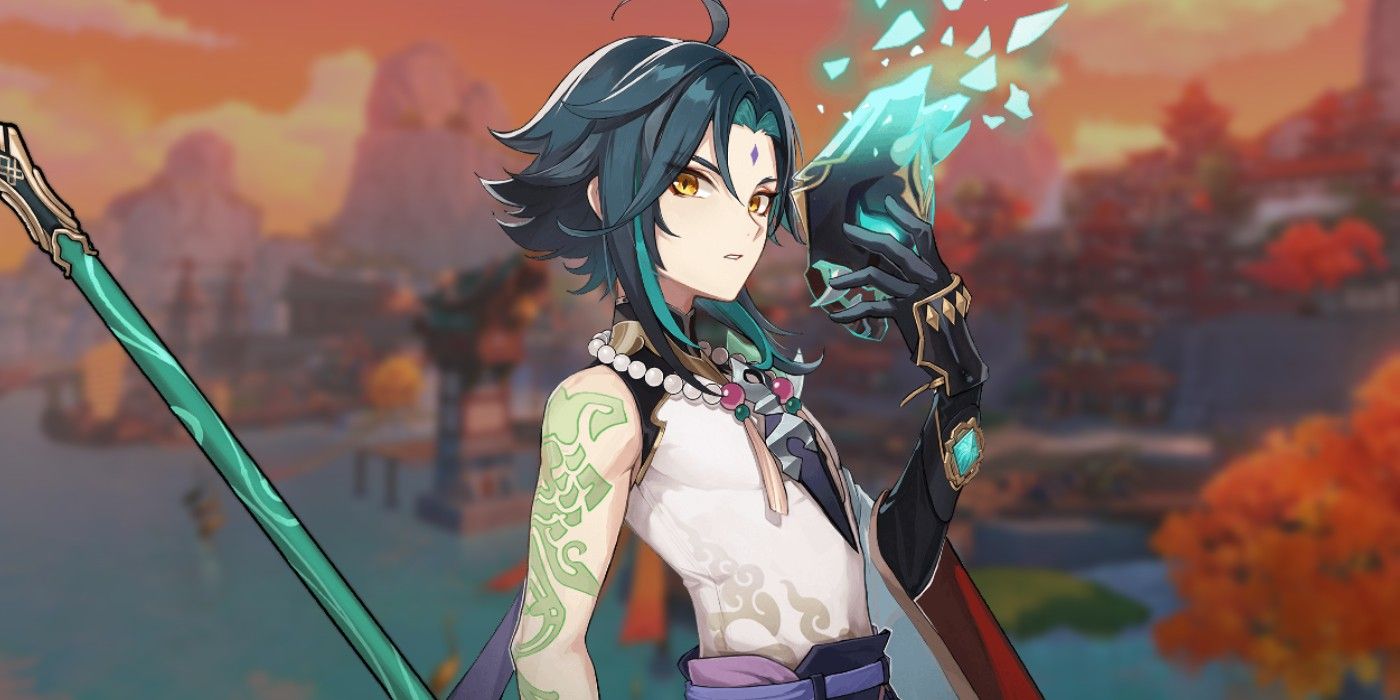 A closed beta tester for Genshin Impact's upcoming Version 1.3 update leaks footage showing off Xiao and his abilities. However, the Genshin Impact user was banned less than an hour later, and has been hit with legal action according to miHoYo.
Xiao is expected to release with Genshin Impact's Version 1.3 update next month. Since Xiao was seen in Genshin's closed beta back in early 2020, players have been wondering when he'll be joining the roster. However, players figured that, because Xiao's story coincides with the Lantern Festival in February, he'd come with Version 1.3. Despite miHoYo's efforts, numerous leaks have supported this theory, including the most recent video showing off Xiao's attacks and abilities.
RELATED: Genshin Impact: Promo Codes for Free Stuff (January 2021)
Though the video of the closed Genshin Impact beta test is a bit blurry, it's easy to make out his previously leaked abilities. Though some avid players believed that miHoYo was reworking Xiao's abilities, they look to be very similar to what was seen almost a year ago in Genshin's CBT. Xiao can perform up to six rapid strikes with his polearm, and his charged attack is a plunge that can only be triggered in mid-air.
Xiao's Elemental Skill is highlighted in the leaked footage. His Lemniscatic Wind Cycling ability allows him to lunge forward with the spear, similar to Xiangling's charged attack, dealing Anemo damage to enemies in his path. His ultimate, Bane of All Evil, is also shown in the short clip. His Elemental Burst enhances his normal attacks by converting them to Anemo Damage, and increases his jump height so he can plunge further.
Genshin Impact players theorize this version of Xiao is at Constellation 6 because of the hefty damage that wipes out enemies, and because his Elemental Skill can be performed more than twice before a cooldown is triggered.
However, miHoYo is continuing to crack down on users that leak footage of its CBT, despite having signed a confidentiality agreement. In an official statement, MiHoYo explains that it plans to step up efforts dealing with leaks going against these agreements, and it appears the user was promptly banned after posting the video online.
Unless miHoYo decides to change course due to the leaks, Xiao is slated to release on February 2 following Ganyu's Banner, Adrift in the Harbor. The character following Xiao is rumored to be a Pyro user named Hu Tao, though not much information about her other than a couple of images has been leaked.
Genshin Impact is available on Mobile, PC, and PS4, and is currently in development for Switch.
MORE: Genshin Impact: Best Ganyu Build
Source: miHoYo