Do you want to join Applause 2018 next June 1? This is your chance to win a double ticket! (Valued at 689€)
You are lucky! We have organized a giveaway for app marketing professionals. You can now win a double ticket (two tickets) for the third edition of Applause, the Mobile Growth and App Marketing congress in Barcelona. Applause will take place next Friday, 1 June 2018 at the Hotel W Barcelona and is organized by TheTool, the Performance-Based ASO tool, PickASO, your App Marketing solution, and AppsFlyer, the leading attribution tracker worldwide.
Enjoy your Applause experience! Thanks to our amazing sponsors for relying upon us: YouAppi, Priori Data, InfoJobs, Appnext, Yeahmobi, Headway and Cool Tabs. Thank you for making Applause real

How to participate in the Applause 2018 giveaway and win a double ticket
Very simple, you just need a few seconds to apply for a FREE double ticket for Applause. We made it very easy for you, because we want you to live the Applause experience with us and spread the word among your colleges. We want you to become a fan!
In order to participate in the giveaway, you just need:
To have a great desire to assist at Applause 2018.
To have a Twitter account.
Got both things ready? Let's go!
Follow the steps and win your ticket for the event:
1. Follow Applause & TheTool on Twitter
Click to follow on Twitter:
2. Tweet it!
Click to tweet about the giveaway:
3. Leave a comment to this post:
Publish a comment under this post and tell us why would you like to attend Applause 2018.
Ready? Just with 3 simple steps, you will enter the Applause giveaway. Easy, right?
The rules of the giveaway
The draw starts today, April 20th, and ends next April 29th at 11:59 p.m. (CET).
The 3 steps are 100% mandatory in order to participate in the giveaway.
There will be only one winner: one user who will win two tickets for Applause 2018.
We will publish the winner's name on Monday, April 30th, in our blog and social media channels.
The winner will be picked randomly through Random.org site.
The two tickets are valued at 698€.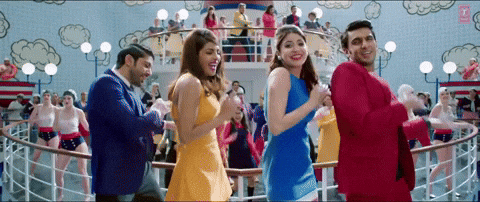 What do you think? It's easy, direct and transparent. We want you to learn, enjoy and do a lot of networking! If you are an app marketing professional, this is your congress.
Good luck to all of you!
See you at #ApplauseBCN! What are you waiting for?
Share this amazing giveaway with your contacts in the main social media channels with the buttons on the left. Thanks a lot!
The post Giveaway: Win a Double Ticket for Applause 2018! appeared first on TheTool.