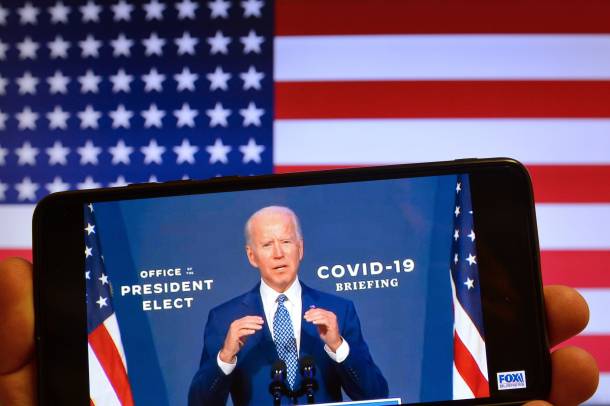 Goldman Sachs' chief US political economist has shared an important stimulus check update.
If President-elect Joe Biden's $1.9 trillion economic rescue plan is passed by Congress in its current form or close to it by mid-February, the estimate is that a third round of stimulus checks could start going out by late February.
Biden has said the new stimulus checks would be for $1,400, as a top-up of the $600 checks from President Trump in recent weeks.
---
At some point in the immediate aftermath of President-elect Joe Biden's inauguration on Wednesday, days later at the most, we'll probably get some clearer insight into one of his top legislative priorities of the first days of his administration: His economic rescue plan, which includes funding to support a third wave of coronavirus stimulus checks.
Moreover, the latest stimulus check update along these lines is that Americans might not have to wait very long at all, for what Biden has said will in all likelihood be a round of $1,400 stimulus checks (as a top-up of the checks we got during the final weeks of the Trump administration). Those were spelled out as a key piece of the $1.9 trillion COVID relief plan that Biden unveiled on Thursday, with the plan also including more funding for COVID testing and vaccine distribution as well as aid to small businesses, in addition to the direct payments to Americans. "I'm convinced we are ready to get this done," Biden said during his address laying out that plan. "The very health of our nation is at stake. We have to act, and we have to act now."
Today's Top Deal
Today's Top Deals
Trending Right Now:
Here's when your new $1,400 stimulus check might arrive originally appeared on BGR.com on Tue, 19 Jan 2021 at 13:58:49 EDT. Please see our terms for use of feeds.