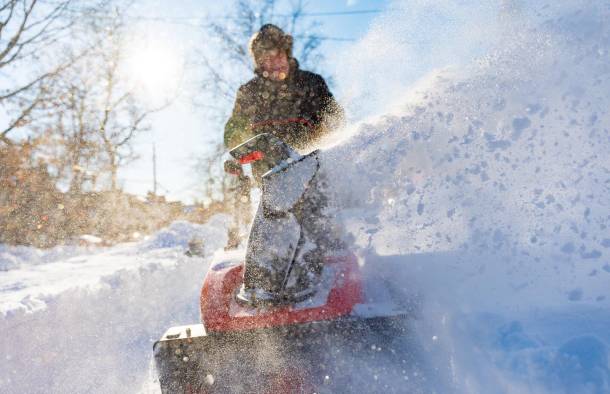 Snow blowers feature spinning metal augers that break up snow before it is pushed into the chute and thrown out of the way. 
One model of Toro snowblowers is now being recalled due to the potential for that auger to remain spinning even if the user releases the control lever, posing a risk of amputation. 
Thousands of the snowblowers were sold through nationwide hardware stores like The Home Depot and Ace Hardware.
---
If you live in a climate that gets a lot of snow you already know that a snow blower is a powerful, convenient way to move the white stuff from one spot to another. The machines are also inherently dangerous, with a spinning auger upfront to break up thick snow and a chute that sends snow flying long distances. Unfortunately, owners of one particular model of Toro snowblower are now at an even greater risk of injury due to a malfunction that has sparked a nationwide recall.
The Toro Power Max Snowthrower model 37802 is being recalled due to an issue with the control lever and the mechanisms that allow the auger to turn off and on. When disengaged, the auger is supposed to stop moving, but customers have reported that it remains in motion, which is obviously very dangerous. The Consumer Product Safety Commission recall is blunt in its wording, calling the snowblower an "amputation hazard."
Today's Top Deal
Today's Top Deals
Trending Right Now:
If you have this snow blower, stop using it right now originally appeared on BGR.com on Thu, 18 Feb 2021 at 12:06:31 EDT. Please see our terms for use of feeds.