Lisbon is launching a sensor network which will deliver real-time data for a city-wide picture of noise, pollution, traffic and more.
From next month, data from sensors at 80 locations will be streamed to Lisbon's open data platform which integrates several different data sources and provides analytics for the city as well as third parties.
It will be the first time Lisbon has a comprehensive picture of environmental conditions in real-time and the initiative aims to support integrated strategies and policies around noise, air quality and climate resilience.
Pedro Oliveira from Lisbon's Environment and Energy Division told Cities Today: "The design of the sensor network was conceived in order to obtain a spatial coverage of the entire city…and a set of parameters that will allow us to measure the behaviour of different areas of the city in terms of air quality, noise, traffic and climate, and identify city zoning maps."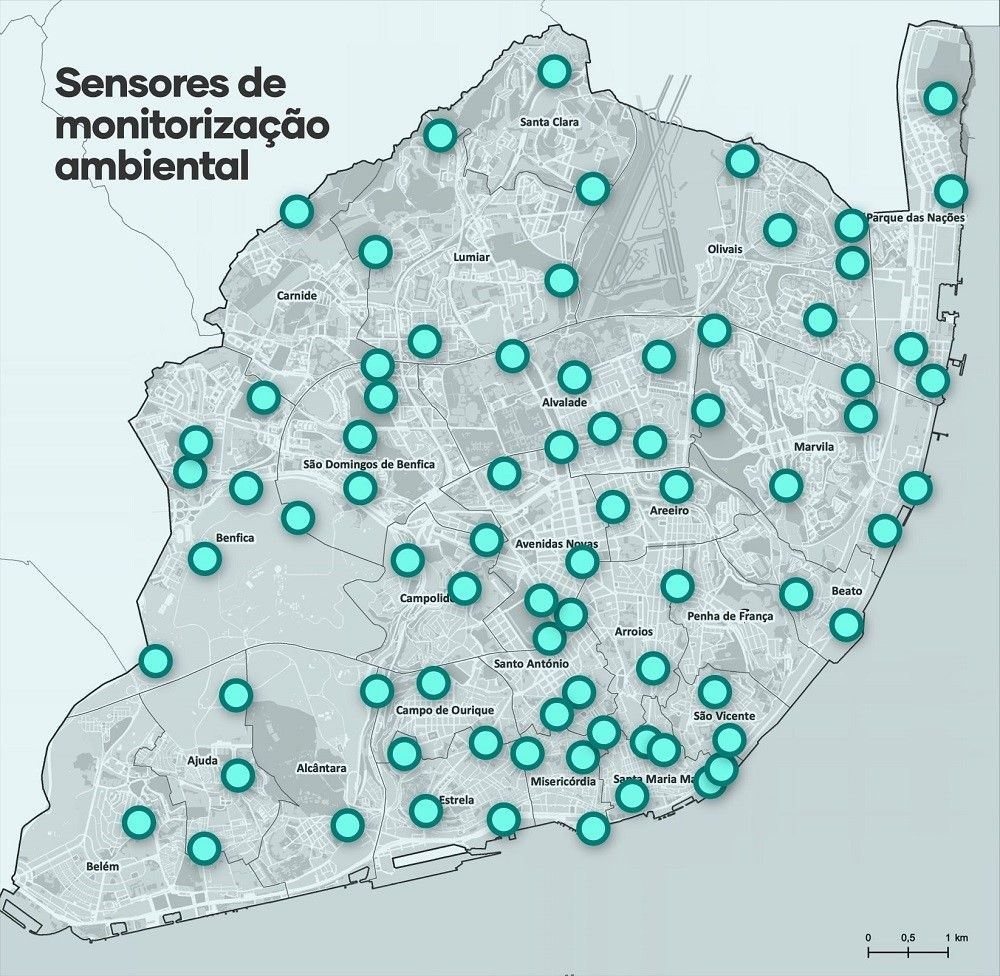 The sensors from Monitar and Qart are being installed on public lighting poles, municipal facilities and other city-owned assets and will measure various air pollutants; noise levels; weather temperature, humidity, wind, etc.; and traffic count by vehicle class.
Oliveira said the real-time information from the network will complement existing fixed monitoring stations and regional data.
Sharing Cities
The €350,000 (US$417,301) pilot project is funded through the Sharing Cities Programme as well as the municipal budget and will last for just over two years.
Launched in 2016, Sharing Cities brings together 34 partners from across government, industry and academia to test and scale the use of smart technology and data to address urban challenges.
London, Lisbon and Milan are lighthouse cities for deployment, and Bordeaux, Burgas and Warsaw are fellow cities which replicate solutions.
The post Lisbon launches sensor network for real-time data appeared first on Cities Today - Connecting the world's urban leaders.