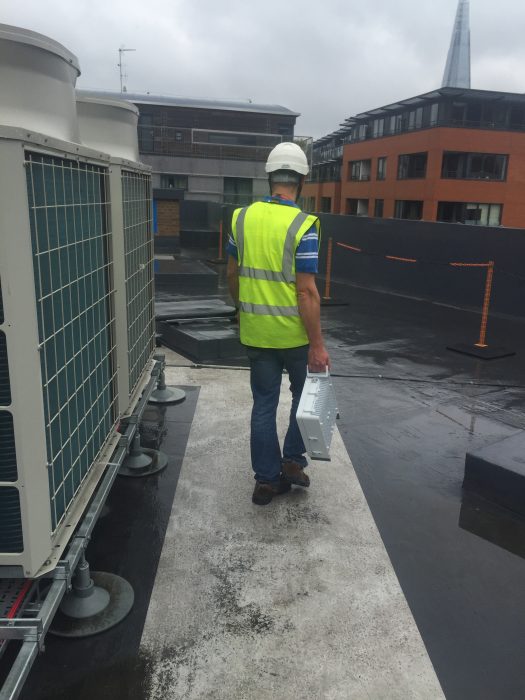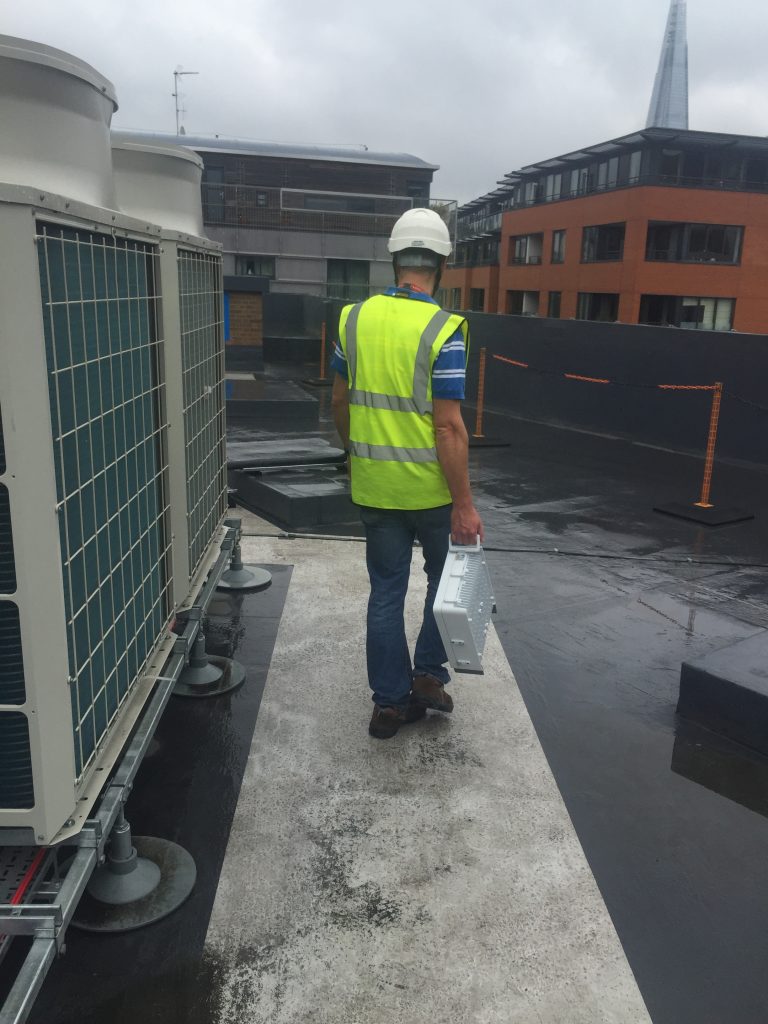 We all want better coverage. In a perfect world we'd stop building offices and houses that play havoc with mobile signals. We'd live in a completely flat country without hills or valleys. We'd have planning regulations that allow for networks to deploy masts easier.
But we don't live in that world.
If a network wants to put a new mast up, they'll need to get approval from the local planning office, the community will need to be consulted and then a big 'ruddy crane will need to be brought in and all the backhaul magic will need to be worked out.
Now Vodafone, in partnership with Ericsson, have come up with a small, briefcase-sized radio unit which can rapidly expand coverage or fix those not-spots. It's a "mini base-station" which can deliver the latest 4G mobile tech at around half the size of a normal radio mast. Not only that, but it'll have three times the capacity and, because it's smaller, it won't ruin the esthetics of the area around it.
Vodafone can't fix everything with just these smaller masts though, they're calling for planning laws to be updated. They're also working on even faster versions of Carrier Aggregation. This is where Vodafone combines the 800MHz, 1.8GHz and 2.6GHz spectrum to deliver higher speeds to more users. Trial sites are already operating and "are ready to deliver download speeds of up to 700 Mbps".
More detail below.
MOBILE NETWORK IN A BRIEFCASE COMES TO LONDON
JOINT INNOVATION BY VODAFONE AND ERICSSON
· Vodafone UK and Ericsson introduce new mini base-station radio units, called Ericsson Radio System, to boost signal and help unblock roads
· New trials with three-way Carrier Aggregation boost 4G to allow more users to experience ultra-fast speeds
The days of large cranes blocking roads to install mobile network cell sites could be over thanks to a successful deployment by Vodafone UK and Ericsson of a new 'mini base-station', housed in small, briefcase-sized radio units.
The award-winning radio units also come packed with the latest 4G mobile technology to give a greater number of customers a faster and more reliable mobile connection. Half the size and weight of a standard radio unit* offering three times the capacity, the units not only help meet increasing data demands, but make it easier to deploy on rooftops in urban areas – and they are more energy efficient. Engineers can simply carry the equipment up the stairs to a rooftop and install the unit without the need of a costly and disruptive crane, speeding up the process of extending our 4G network.
Vodafone and Ericsson have installed the first mini base station in Southwark, London, and will be rolling out the new system across the capital and in other urban areas.
Vodafone has a long track record in network innovation and design. Through the Vodafone Foundation, Vodafone's philanthropic arm, it developed the Instant Network, a portable mobile network that has been deployed in countries across the world following natural disasters, including Kenya and the Philippines.
With mobile data usage growing at an incredible rate, Vodafone is also exploring the deployment of antennas and small cells to ensure long-term capacity requirements are met for customers and visitors. It is also calling for 30-year old planning laws to be updated and for less obstruction to gaining access to key sites in order to ensure the UK has a world-leading digital infrastructure for years to come.
The two organisations are also working on faster versions of Carrier Aggregation, which allows Vodafone to combine its range of spectrum bands to provide higher average speeds to more simultaneous users and meet future capacity demands. Following recent trials of three-way Carrier Aggregation on sites in London, which combine Vodafone's 800MHz, 1.8GHz and 2.6GHz spectrum, download speeds were achieved of up to 240 Mbps. The trial sites are now ready to deliver download speeds of up to 700 Mbps to meet future mobile data growth.
Vodafone UK's Chief Technology Officer Jorge Fernandes said: "We continue to look at new and innovative ways of providing improved mobile coverage in order to meet our customers' soaring demand for mobile data and video while minimising disruption to the general public and improving the aesthetics of the surrounding area."
"We are delighted to be partnering with Ericsson, one of our key network suppliers, on this project and look forward to further engaging with local councils and Government to look at ways of reducing red tape around site planning for mobile mast installations."
In addition to being less obtrusive, the base stations can also support the latest mobile technology such as 4G+, which is also referred to as Carrier Aggregation. Under its 4G+ roll-out, Vodafone is combining up to three mobile spectrum bands to provide customers in high density areas with faster data speeds and improved voice quality both outdoors and indoors.

The post Man with a suitcase is coming to fix your not-spots is original content from Coolsmartphone. If you see it on another news website, please let us know.