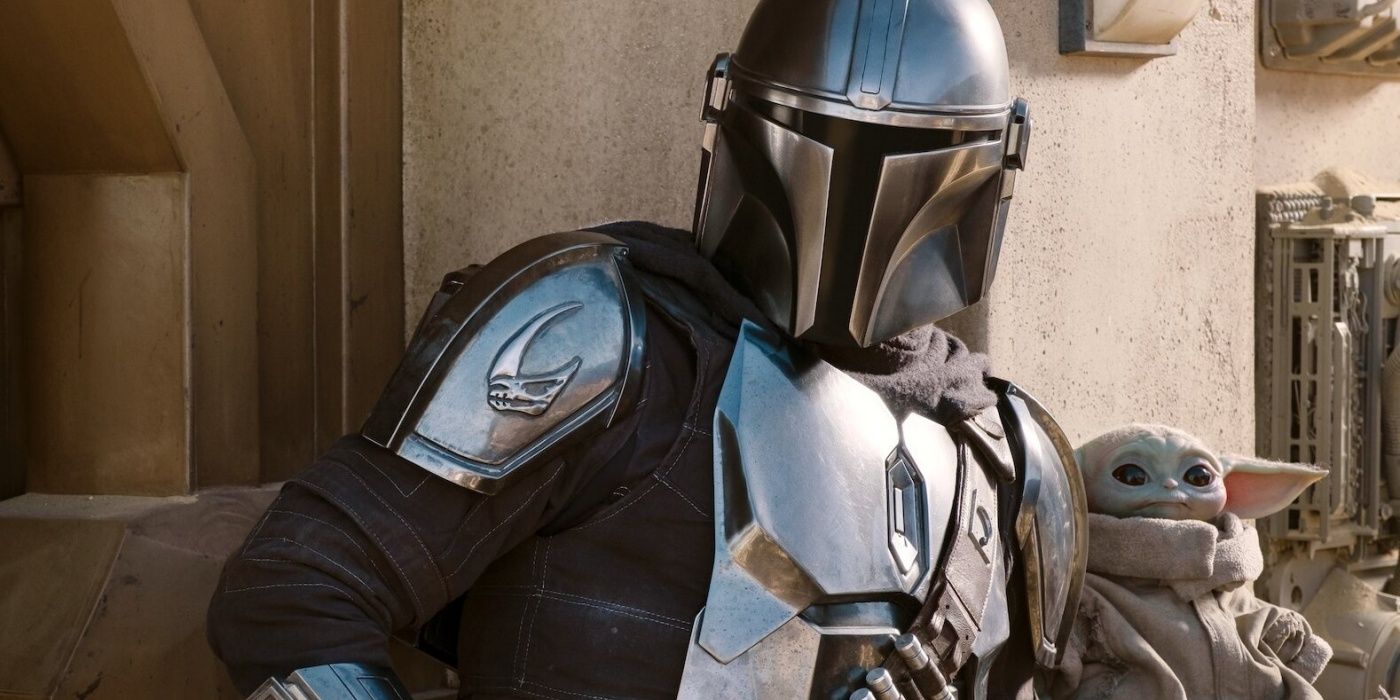 A collectible on Xbox boss Phil Spencer's shelf has ignited yet another rumor about potential Microsoft endeavors; this time, the speculation suggests an Xbox studio is working on a project based on The Mandalorian. As many may well be aware, Phil Spencer's shelf has on multiple occasions set the rumor mill ablaze due to its contents.
This trend dates back to Head of Xbox Phil Spencer secretly revealing the Xbox Series S on his office shelf. The trend resurfaced when Bethesda Game Studios' Todd Howard unintentionally teased an Indiana Jones project that would later be announced by Bethesda and LucasFilm Games. Now no shelf in the Xbox camp is safe, particularly that which belongs to Phil Spencer. The executive's affinity for Nintendo Switch, evidenced by the device's placement on his shelf, has sparked its fair share of rumors, for example. Interestingly, insiders claim a Nintendo and Xbox partnership is in the works, though concrete details may not surface until sometime later this year. A statue of Kojima Productions' mascot, Ludens, appeared behind Spencer as well, fueling speculation about a Kojima team up. It's worth noting, however, that PS5 Lead Architect Mark Cerny featured in a video this month that shows Ludens on his shelf, too.
Related: Hideo Kojima's Next Game Could Be Published For Xbox
The latest rumor related to Spencer's shelf is thanks to what some assumed was a Funko Pop of The Mandalorian. Industry insider and XboxEra host Shpeshal Ed spotted the figurine and asked one of his sources if he could speak on the supposed Mandalorian game that's in development at Xbox. Reddit user CornDogMan2020 noted that the figure is apparently of Arbiter from Halo. Still, Shpeshal Ed hasn't wavered from his claim, which could align with word from podcast host MrMattyPlays - who served as the first source to report on Aspyr Media's rumored KOTOR remake. In the latest episode of Defining Duke, MrMattyPlays alleged another first-party Microsoft studio, in addition to MachineGames' Indiana Jones title, is producing a game in conjuction with LucasFilm Games.
As usual, all of the above should be taken with a grain of salt, even if such a project isn't too farfetched since stars are aligned for a potential cross-media Mandalorian adventure. For one, the TV series remains a Disney+ highlight; then there's the fact that Microsoft boasts a working relationship with LucasFilm Games courtesy of the Bethesda buyout. Not to mention, Star Wars games are making quite the comeback.
Electronic Arts' Star Wars Jedi: Fallen Order and Star Wars: Squadrons managed to put the publisher back in the good graces of fans who were long disappointed by its output with the license. Ubisoft's announcement of an open-world Star Wars game has people talking, too. And now KOTOR remake rumors are heating up. It's high time another bounty hunter-centric project reentered the mix.
Next: All 7 Star Wars Games Still Considered Canon
Source: CornDogMan2020/Reddit, Shpeshal Ed, Defining Duke