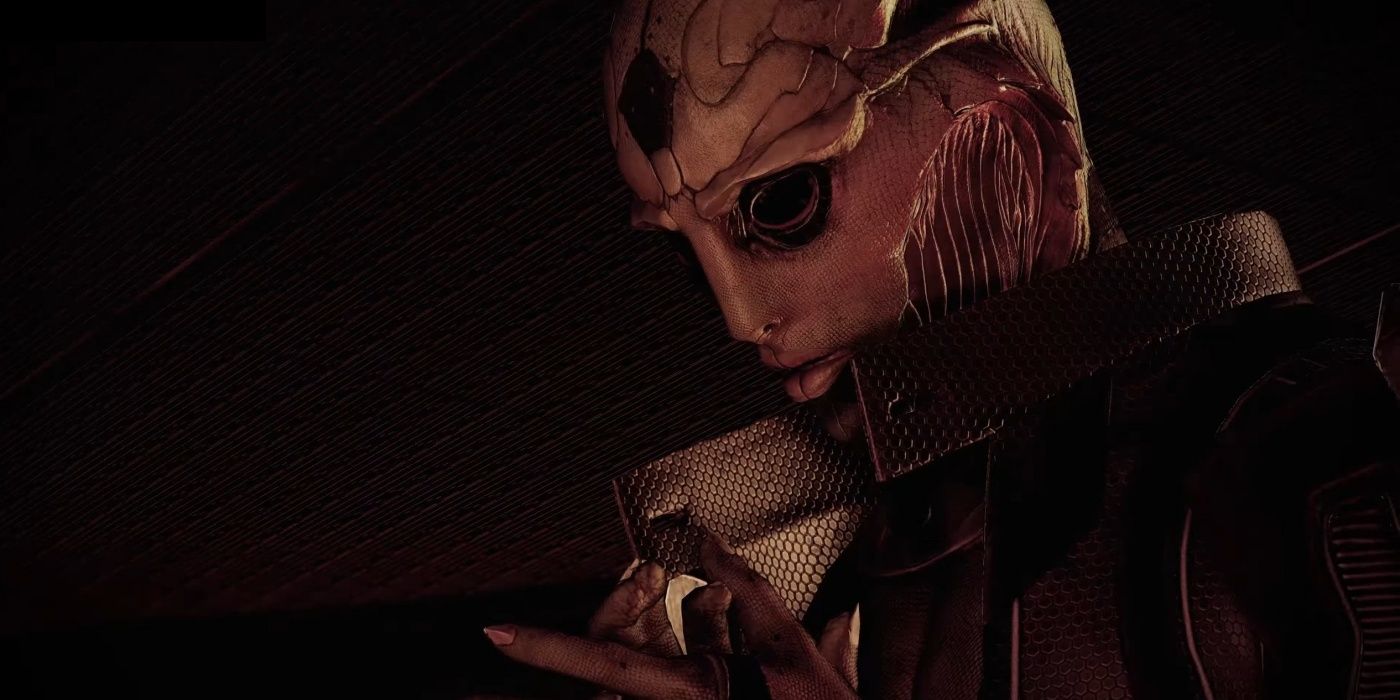 Update 1.01 for Mass Effect Legendary Edition is live on the PlayStation servers featuring notes that reveal an 11GB download size for the day one patch. At long last, the Mass Effect remaster is nearly upon us. BioWare and EA have mostly been keen to share details regarding improvements to the graphics of the original entries, information that continues to impress with each new reveal.
Notably, every trilogy installment will target 4K resolution, which should especially prove pleasing on the eyes given that BioWare set out to touch up every single texture in the collection. That's over 30,000 individual textures, the developer divulged in a blog post. Frame rate is receiving a similarly big boost, with all three games targeting 60 frames per second. Of course, jury's still out on the frame rate's overall stability, but that Mass Effect can achieve 60fps at all seems a promising sign. The Legendary Edition's upgraded lighting and visual effects should also prove instrumental to making these classic adventures feel a bit more modern. And patch notes for a day one update suggest BioWare's refinements didn't end with the collection's gold master.
Related: Mass Effect 3's Final Battle & Ending Have Been Changed In Legendary Edition
Players will need to download a day one patch for Mass Effect Legendary Edition, according to download files that recently went live on PlayStation servers. Twisted Voxel spotted the listing, which appears on Orbis Patches as an 11.8GB download. Patch notes on the changelog outline exactly what the update will entail - improvements to performance, fixes that tackle stability and crash-related issues, Ambient Occlusion enhancements, lighting refinements for both visuals and performance, and unspecified "miscellaneous content fixes."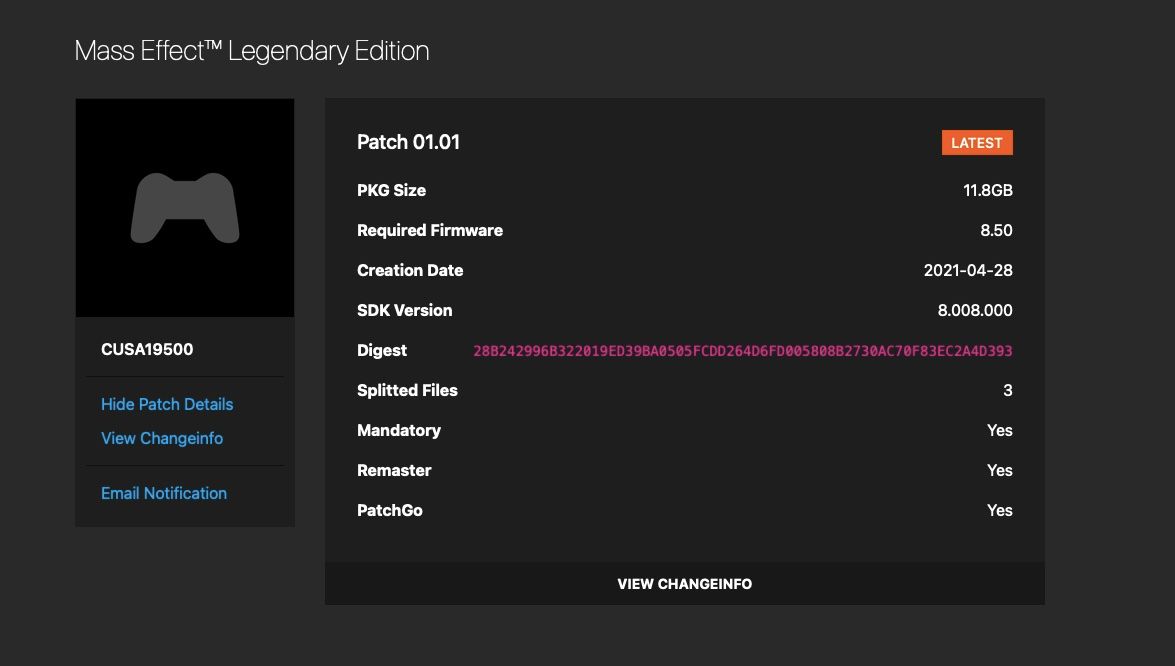 As Twisted Voxel notes, it's not yet clear as to whether the 11.8GB file size only takes the day one patch into consideration. Still, players can expect to download some form of update when the game arrives in a couple of weeks.
There remain a few lingering questions about the Mass Effect trilogy's bundle. For one, while PC system requirements show that 120gb of free space is recommended, BioWare and EA have yet to specify what console players will contend with in terms of the package's full download size. Needless to say, such information should begin to surface as the impending launch date continues to draw near.
Next: How Mass Effect: Legendary Edition Fixes The Renegade & Paragon System
Mass Effect Legendary Edition hits PC, PS4, and Xbox One on May 14.
Source: Orbis Patches via Twisted Voxel