It was all about work and think about the rest the least possible, and that is what happened. The debut of the new Federal Oil Gresini Moto2 team has surely been a positive one, at least on the sporting side.
There was a lot of interest on the debut of Fabio Di Giannantonio on the Kalex, with the Italian rider who was positively surprised with a bike he thought it was more difficult to ride. He already set a promising time (1'35.9secs) and plenty of data gathered ahead of the Portimao test. He also crashed – unhurt – at turn 11 on day one.
Good feeling also on the other side of the garage with Nicolò Bulega who finished the two-day test with 56 laps overall and a personal best lap of 1'36.3. The Italian was happy especially with the feeling with the team, who will join very soon (2-3 March).
FABIO DI GIANNANTONIO #21 (1'35.9)
"I'm super happy with how we started the on-track work with the team. To be honest, I was expecting a slightly different bike, a more complicated one… while instead the initial feelings are excellent, even though I will have to work on my riding style to get used to it. We haven't lapped a lot but the work was so important ahead of Portimao. I think getting on track was the best thing also to deal with the different emotions we are currently facing. I feel that to work hard and stay focused on the goals will be the best way to say goodbye to Fausto. Our goal was to win and to a great job, so we'll try to do that for him."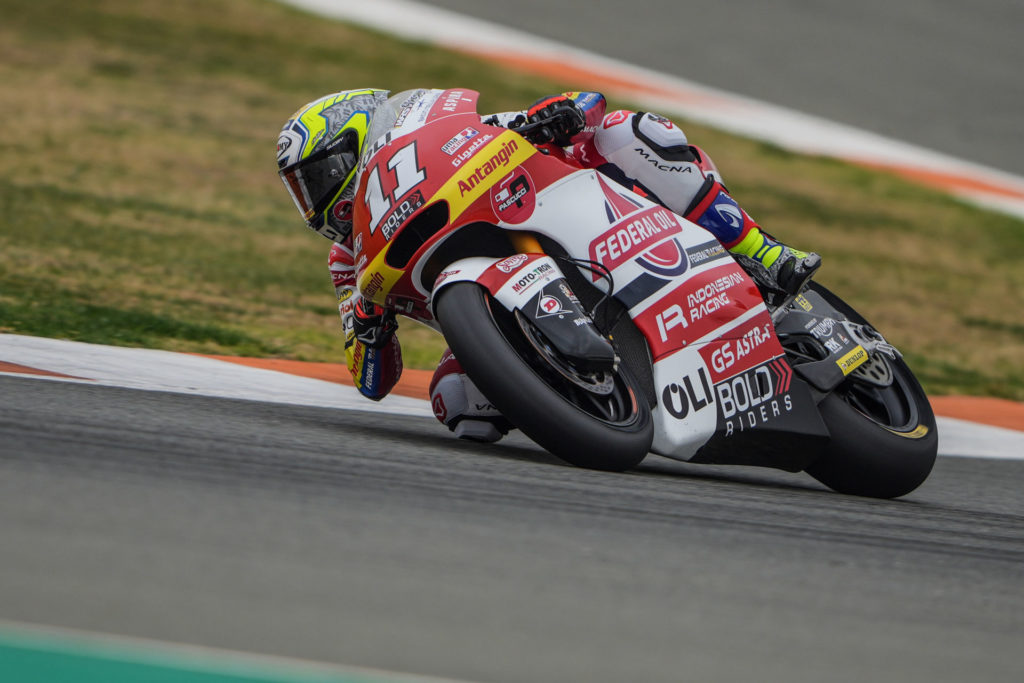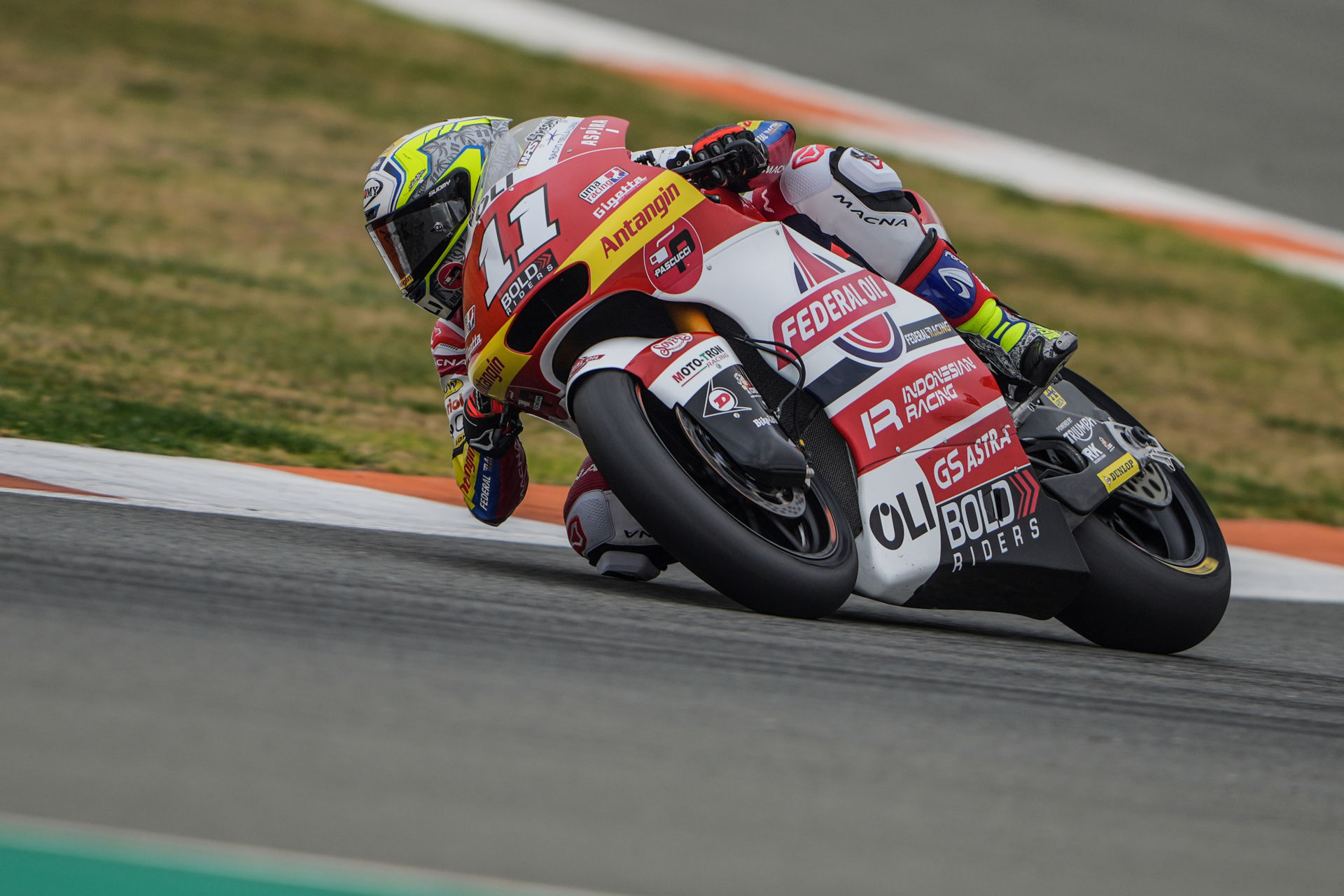 NICOLÒ BULEGA #11 (1'36.3)
"Unfortunately we haven't lapped as much as we'd hoped, but the feeling in general is very good, both on the bike and with the team. The team is excellent and we can improve so much together. About Fausto, I really don't know what to say… this situation has really hurt us, we have lost him in a matter of few days and the pain is huge. Maybe we still haven't fully realized what happened, but we took to the track to honour him and pushed to the maximum as he would have liked us to."
#CiaoFausto
The post Moto2: Federal Oil Gresini Team Tests At Valencia appeared first on Roadracing World Magazine | Motorcycle Riding, Racing & Tech News.