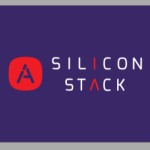 Address:
Lầu 4A, 435 Hoàng Văn Thụ, Phường 4, Quận Tân Bình, Thành phố Hồ Chí Minh, Việt Nam
See map
Mô tả công việc
Silicon Stack Pty Ltd / Trax Global Limited
The Job:
This is a development role working as part of Agile SCRUM team and interact directly with other developers, analysts, QA and product owner from Australia.
Your involvement in this project will see yourself exposed to the Retail, Automotive and various industries which one of the most interesting but challenging industries and a domain that is growing very fast in Vietnam.
You will follow some of the world best practices in software development, tools, cutting-edge technologies, and a friendly but supportive working environment.
Yêu cầu ứng viên
Your Skills and Experience:
The ideal candidate will possess the following key Technical requirements:
• Must have at least 6 months of web development experience
• Strong experience in C#, Web API, SQL
• Good communication skills in both verbal and written English to liaise with stakeholders
• Strong knowledge and experience in HTML5, CSS3, JavaScript and web standards
Additionally, the following "nice-to-have" skillsets and experience are a bonus and can command higher salary:
- Have skills in MSSQL, Window Server, Git
- Experience in front-end design, development and UX is a bonus
Quyền lợi được hưởng
- Dynamic and comfortable working environment.
- Annual salary review
- 13-month salary
- Social insurance contribution according to high salary
- Project bonus overtime salary
- Excellent Benefits: holiday bonus, birthday gift, team building, health care examination, big annual year-end party every year, sport activities, ...