10 Outstanding Cruelty-Free Brands That You Can Buy on Amazon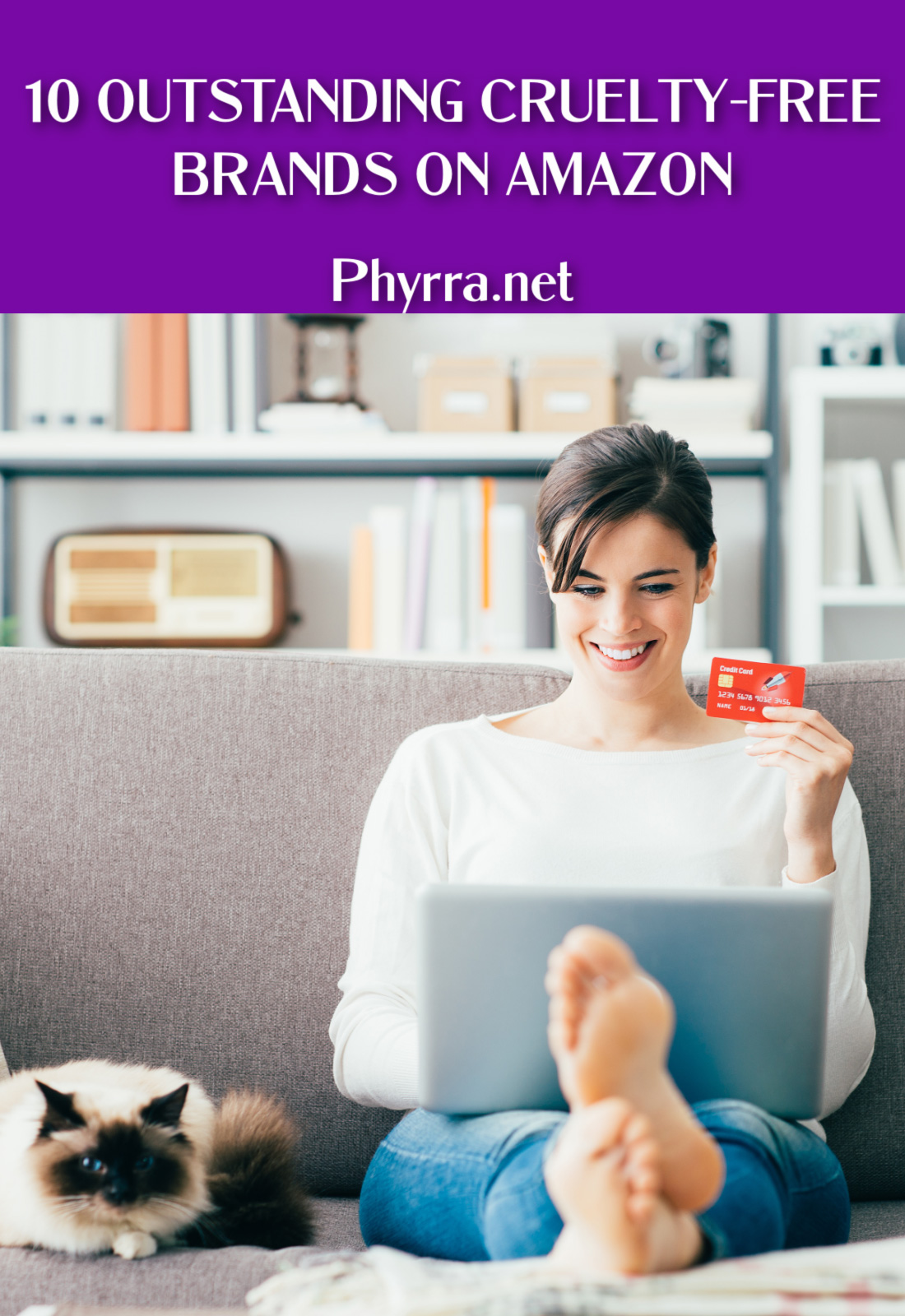 Hello beautiful creatures! Today I have a guest feature for you from Lily at Those Graces. She's sharing her favorite 10 Outstanding Cruelty-Free Brands That You Can Buy on Amazon.
About Lily
Lily is the Editor-in-Chief and one of the writers here on Those Graces. Growing up with sensitive and fair skin, she's always been passionate about finding the gentlest yet most effective products. When she can't find what she needs on the market, she makes her own!
About Those Graces
Those Graces was created as a way to share our passion for skincare and creative beauty products with the world. They say "Outer beauty is skin deep, it's what's on the inside that counts." We say, "Why can't BOTH be beautiful?" From choosing the perfect cleansers for your skin type to making your own DIY scrubs, we want to help you come up with an easy "outer beauty" routine so you can focus on what matters most: inner beauty.
10 Outstanding Cruelty-Free Brands That You Can Buy on Amazon
Looking for cruelty-free brands on Amazon that are actually sold by an authorized store and not just some random 3rd-party seller? Here are some of my favorites!
Let's kick off this list with one of my favorite goth makeup brands that are cruelty-free. I'm sure you know about Manic Panic's hair dye. It's been around forever now and comes in every shade imaginable. Did you know, though, that they also sell makeup? Their Vampyre's Veil White Pressed Powder looks great against deep purple lipstick and kohl-black eyeliner.
Sunscreen is a major part of keeping your skin healthy and beautiful throughout your entire life. It's hard, though, to find a good brand that's both cruelty-free and free of harsh chemicals. Supergoop manages to pull off both. Their selection is incredible, too, with sunscreens for everyone in the family. They even have a new color-correcting concealer with built-in sun protection.
A truly beautiful manicure is one that's not toxic and doesn't hurt animals. 10 Free Chemistry isn't just vegan and cruelty-free, it's made without nasty things like formaldehyde, camphor, parabens, xylene, and 6 other toxic chemicals. Plus, it comes in a ton of gorgeous colors!
Herbivore Botanicals promises that every single ingredient put into their products is there for a "therapeutic" reason. In other words, they don't include fillers. The totally cruelty-free brand sells everything from lip care to hair texturizing spray to bath soaks with natural ingredients like coconut milk, clay, and Moroccan rose oil.
Blume has a fairly small selection of products, but what they do have is fantastic. They focus on gentle face cleansers and lotions that are safe for all skin types. They have a great mission statement, too. Their goal is "to empower young women to make healthy choices for themselves and the environment." That said, all of their products are totally gender-neutral.
This brand is fantastic if you love essential oils and all-natural ingredients. They make everything in small batches, so you're not getting mass-produced junk. Like many of the other cruelty-free brands on Amazon, they sell products for pretty much every skincare need. Their cream deodorant sounds really intriguing! It's aluminum-free. Instead, it uses baking soda and essential oils to keep you smelling great all day long.
100% Pure started off selling makeup made from berries (their mascara is fantastic is ). Today, along with their signature makeup line, their offerings include everything from eye cream to shampoo to lotion. It looks like they're no longer certified by PETA or Leaping Bunny (maybe they didn't pay for the renewal), but they are still 100% cruelty-free.
The name of this brand is what drew me to it in the first place. I love it! Of course, a cool name only gets you so far in life, right? Good thing their product are so fantastic, too! Honestly, they're a bit pricey, but they use unique all-natural ingredients (their serum actually contains amethyst) based on traditional Chinese beauty practices, so they're worth it.
If you're looking for a cruelty-free beauty brand that focuses almost entirely on makeup, ILIA is a great way to go. Aside from one or two serums and brushes, their entire line is full of cosmetics. Their Color Haze pigment is really neat. You can use it on your lips and cheeks, so it's like getting two products for one price.
If you want really vibrant and fun makeup, you definitely want to check out Rituel de Fille. Their colors are absolutely amazing, and they have neat names like "Bloodflower" and "Glasswing." Their Black Orb Enigmatic Abyss Eyeliner is on my must-try list. It has a rich creamy texture that makes it easier to apply, and they're not kidding when they call it "the deepest black liner you have always longed for."
These are far from the only cruelty-free beauty brands on Amazon, of course. If you want to look for others, keep reading for a few tips on how to tell the difference between legit authorized brands and 3rd-party resellers.
How to tell if a brand is an authorized seller on Amazon
Real quick before you run off to Amazon to start shopping, I want to share a few tips on how to tell if you're buying from a legit source versus just some random reseller. While not always fool-proof, these two signs will help:
It says "Sold and Shipped by Amazon." These are products that Amazon actually buys and stores in their warehouses. It's basically the same thing as a physical store buying inventory for their shelves.
The brand has an actual store on Amazon. When you click on something on Amazon, right under the product name you'll see a link that either says "Visit the So and So store" or "Brand: XYZ." If you click that and see the brand's Amazon storefront, it's legit. If clicking just takes you to a list of search results, it's most likely a 3rd-party seller.
Phyrra's Tip
Use the FakeSpot website or Chrome extension to help you determine if an item's rating on Amazon is legitimate or fake. I use this on Sephora's website as well as other websites where the feature works. It really helps to weed out bad sellers on Amazon.
The post 10 Outstanding Cruelty-Free Brands That You Can Buy on Amazon appeared first on Phyrra.
10 Outstanding Cruelty-Free Brands That You Can Buy on Amazon