10 People Who Help Penn State University Students Get Ahead
In a massive sea of paperwork, paychecks, due dates and study groups, drowning seems like the only option out. The tears fall down your chaffed cheeks. The light from your laptop illuminates a small portion of your room. Your bed sits behind you, calling your name, but you must ignore it. These assignments remain piled up and the clock threatens to read 11:59 p.m. In times like these, the feeling of loneliness weighs heavy in your heart. Remembering the other solutions available to us can get hard. Yet so many people want to help us along the way and push through times like these. To replace stress with happiness, you need good people around you to catch you when you start to fall. 
Read on to learn about 10 people who help Penn State University students get ahead of the college stress.
1. Dr. Lauren Griggs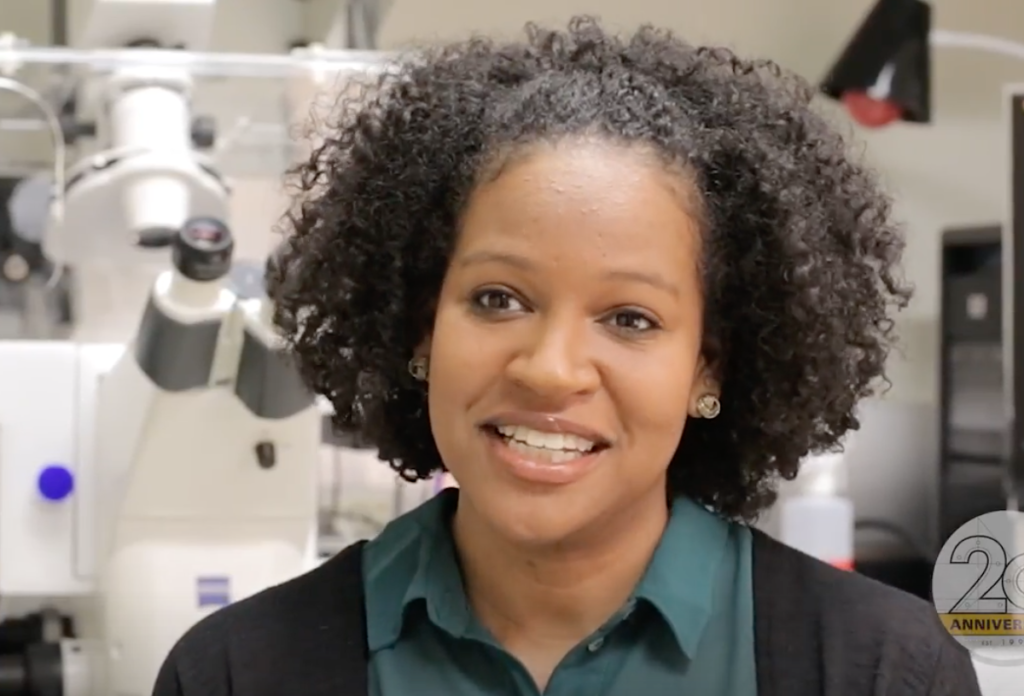 In 2019, Penn State University named Dr. Lauren Griggs director of the Multicultural Engineering Program. The program assists students deemed underrepresented in their fields of study. Her responsibilities include guiding engineering students through their academic journey at PSU. The challenge of navigating through a major where many don't look like you weigh heavily on a student's shoulders. Thankfully, at Penn State, students can seek extra support from another person who doesn't fit the mold of engineers, Dr. Lauren Griggs. A Black woman with an extensive resume in engineering. 
"She's not an academic advisor, but she's like my mentor," Penn State University junior Justin Constant said. "She's always helped me through my academic problems and has always been someone I could talk to. Even if she can't directly solve the problem she always tries to connect me to someone who can."
Griggs' knowledge of STEM and her minority status make her a reliable source for other minorities entering a STEM major. Griggs understands the hardships minority college students face firsthand and can help students from her personal experiences.
2. A Friend From High School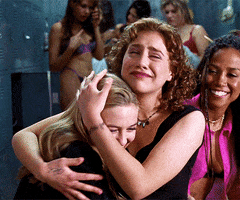 Familiar faces bring comfort. Not everyone gets the privilege of following their friends to college. While most of us spent four years walking the same high school halls, once we turn that tassel, we tend to leave many of those familiar faces behind. Yet, we often find ourselves needing a familiar face to help us through the newness of college life. 
"My friend Jenny from high school really helped me out!" Penn State freshmen Carolyn Barr said. "She is like my rock. She's my one friend I can always talk to about anything. Everybody needs that one friend they can always rely on to talk to or whenever you need a buddy they are there. I'm so glad I found that in Jenny otherwise I might be having a much lonelier college experience so far."
The added assistance that comes with a friend from home moving with you to college can bring happiness and comfort. It feels easier to block out the anxiety of being thrown into a new environment. In college, thousands of new ideas, faces and cultures get thrown at you like a fast ball. The entire thing feels overwhelming at first. The ability to pick up your phone and text your best friend from high school to meet up can help ease the anxiety of adopting to a new place.
3. Counseling and Psychological Services (CAPS):
Counseling and Psychological Services offers mental health services to students who find themselves struggling at PSU. In college, nobody gets spared from bad days and missed deadlines. Disasters wait patiently to rear their ugly heads from around every corner. When they do, they can push you into a dark hole that seems never ending. Fishing students out of these holes comes as the top priority for CAPS.
"Last year I struggled a lot with COVID so I turned to both of my parents during the fall semester to start therapy through the CAPS services here on campus," Penn State University junior Isabella Capecci said. "It was really hard for me to admit it had gotten that bad but I'm glad I turned to them and they helped me through the process because the therapy helped a lot."
CAPS offers many options of counseling for students to choose from. Students can call the 24/7 Crisis Services line number 1-877-229-6400 or text "LIONS" to 741741 for help.
4. Lucais Wallen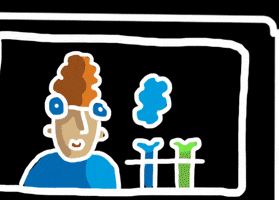 Lucais Wallen works as an academic advisor for the Eberly College of Science at Penn State University. Academic advisors help students through their academic journey. From finding classes to discussing work study opportunities. Yet advisors can go above and beyond their call of duty by doubling as someone for students to talk to about the stress of studying.
"He's always giving me positive reinforcement whenever I need it and has really helped me stay on track with my goals," Penn State University junior Chris Sarpong said. "Freshman year I failed my first exam in my chemistry class and I was overcome with a lot of self doubt. I figured that if I couldn't pass an exam in a freshman level course how could I possibly succeed in the upcoming harder classes. I went to him to actually talk about possibly switching majors. He spoke to me and helped me to regain my confidence. After that I was able to do a lot better on the rest of the exams and in that class overall."
A failed test can come as a shock. The ability to go to someone for reassurance of your future success helps morale. Wallen helped Sarpong out of his feeling of failure. He got put right back on track after wanting to quit. After meeting with Wallen, Sarpong felt uplifted and ready for anything college could throw at him. He knows he won't have to go through it alone with Wallen around to help him out. Luckily for you, advisors on campus like Wallen can help you too. 
5. Gretchen Casper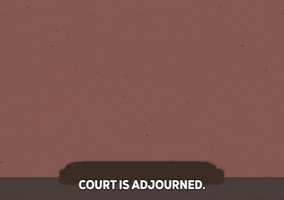 Gretchen Casper works as a political science professor at Penn State University Park. With a Ph.D. from The University of Michigan and two published books, Casper knows the ins and outs of her job very well. For student Matt Soska, these qualifications make her a perfect tool to get ahead in his studies. Casper works with Soska as his assigned advisor. Using her knowledge of political science, she helps students like him stay afloat in the whirlwind also known as Schreyer Honors College.
"This semester is my second time having a class with her and she has definitely improved my research and writing abilities," Penn State University junior Matt Soska said. "She's made my writing more precise. She's also helped me better understand writing in a political science context."
Adjusting to a new mindset doesn't come easy. Learning the ways of your major means you need help. Schreyer Honors College makes sure to employ people who know a lot about the classes they teach and the program itself. A combination of these talents helps advisors, like Casper, keep students afloat and successful. 
6. A Friend In The Same Major
Every college student needs great friends to pick them up in sad times. But a friend who knows the exact struggles of your major brings a breath of fresh air. You can study together, cry over hard tests and even compare notes after class.
"Not only is it a great idea to have a strong group of girl friends in engineering, but their support has had an extraordinary effect on the way I manage getting through stress and ups and downs here," Penn State University junior Naomi Were said. "We've always been really great about encouraging each other because we all know what each other's going through. One of my friends in the group proposed we do zoom calls to destress at least once a week after getting all of our work done. Sometimes we'd even do yoga together through zoom."  
The list of advantages that come with finding someone to bond with in the same major never end. In that friend, you can find a blueprint on how to succeed, written by the two of you. Plus, the late-night study sessions can also double as regular hang out sessions. 
7. A Friend Who Doesn't Share The Exact Struggle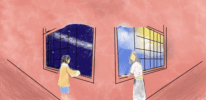 A friend who studies something different from you can still catch you when you fall. They may not completely understand exactly what you go through academically, but they can still understand how hard college can get. From the essays that come from all angles to the due dates that need controlling. Things pile up and make life so much harder. Your friend will most likely understand that. 
knows the importance of a good friend. "If I was stressed about my performance on assignments or exams, they reminded me that one score or grade isn't reflective of my knowledge and educational success," Penn State University Senior Abbey Scekeres said. A good friend makes sure to remind you just how close behind you they stand and offer their best support.
With so many majors available, you can expect to frequently meet someone studying something different from you. If you make friendly connections with your classmates, their role in your life can become as strong as an advisor or therapist. They can also serve as a study partner, someone to talk to or simply a distraction from the stress of studying.
8. Diane Farnsworth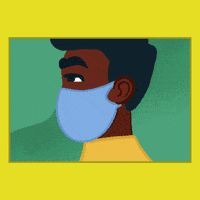 Farnsworth works as a counselor at the Multicultural Resource Center at Penn State University. The MRC serves as a guidance center at PSU to help students from diverse backgrounds achieve their academic goals and learn of different resources and opportunities. Every student that identifies as POC at PSU has the ability to meet with a counselor at the MRC. First year, transfer and students who switch campuses get assigned a counselor. However, the student must reach out to their counselor to schedule an appointment. Meetings usually deal with plans on how students can get ahead in their majors. 
"She's there in a capacity that no one else can be. She offers academic advice but more importantly life guidance," Penn State junior Shea Brown said. "She's probably the only faculty member who knows my whole story."
The MRC assists minority students along their academic journey. Through meetings, students can get close with their counselors, much like Brown did. Adding one more person to a network of people to help alleviate the stress of the future. 
9. Shana Clarke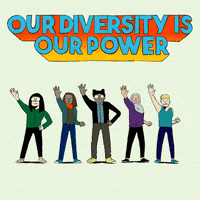 As an advisor for the Division of Undergraduate Studies at Penn State, Clarke appeals to many students who need academic help. Her job as the Assistant Director for Diversity, Equity and Inclusion makes her do just that. Students get help in different aspects of life like academic, social and cultural. Her vivid interests in collecting playing cards from other countries and her adventurous attitude makes it easy for students to turn to her for help. The comfort sets in the minute students step into her office. Many of Shana's pupils look to her for guidance as a minorities at Penn State. With Clarke's help, Penn State junior Audree Montero declared her major of Human Development and Family Studies.
"She gave me the steps and followed up on information so I could know that my major was for me," Montero said. "Asking me questions and setting goals for me to meet so I could stay on the right track and never lose sight of where I wanted to be."
Coming in as an undecided student adds on to the already scary experience of starting college. Finding a place to belong at school comes as a top priority and Clarke assists in helping student's find that place. Minority students often feel out of place on a predominantly white campus. Speaking with someone who knows the struggle of a minority seems more genuine and encouraging for students looking for help and support while reaching their goals.
10. Blueprint Mentors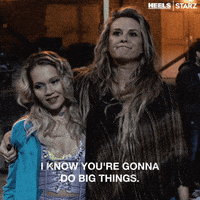 Blueprint mentors help students navigate their way through college. Mentors get assigned mentees, usually underclassmen. Together, they meet up and talk about classes and life as a student. Mentors often also take on the roles of advisors and friends to their mentees. Just like any other friend, mentors can dish out advice to their mentees about classes they take, meet up to grab a bit to eat or just to chat.
Penn State freshmen Nana Keita and her mentor, Erica Morris, make the journey through school bearable. Keita studies Bio-behavioral health which comes with a pretty hefty workload. Turning to someone with fun things planned or who has a set of ears willing to listen disguises the stress as sunsets and relaxation.
"We go to events together. We just went to the Pep Rally Carnival. It just helps me de-stress and and gives me the relaxer that I need," Keita said.
Coming onto campus as a freshman at a large university like Penn State can terrify students. Making friends and connections early helps students ease their nerves and thrive in their college community. A program where students help each other on their road to success allows them to make meaningful connections.
Penn State offers endless programs for students of majors to get help from. Academic advisors only make up a small percentage of those available to help. But with the diversity in teachers, professors, counselors and peer helpers, every student can find someone to talk to. All it takes is reaching out and getting started.
The post 10 People Who Help Penn State University Students Get Ahead appeared first on College Magazine.
10 People Who Help Penn State University Students Get Ahead