15 Exciting LGBTQ Books from Around the World
Queerness comes in all shapes and sizes, and encapsulates a spectrum of human experiences. To celebrate all the facets of queerness, here are some of our favourite LGBTQ books from all around the world.
From South America to Japan and everywhere in-between, these queer novels speak for a range of expereinces across the queer spectrum.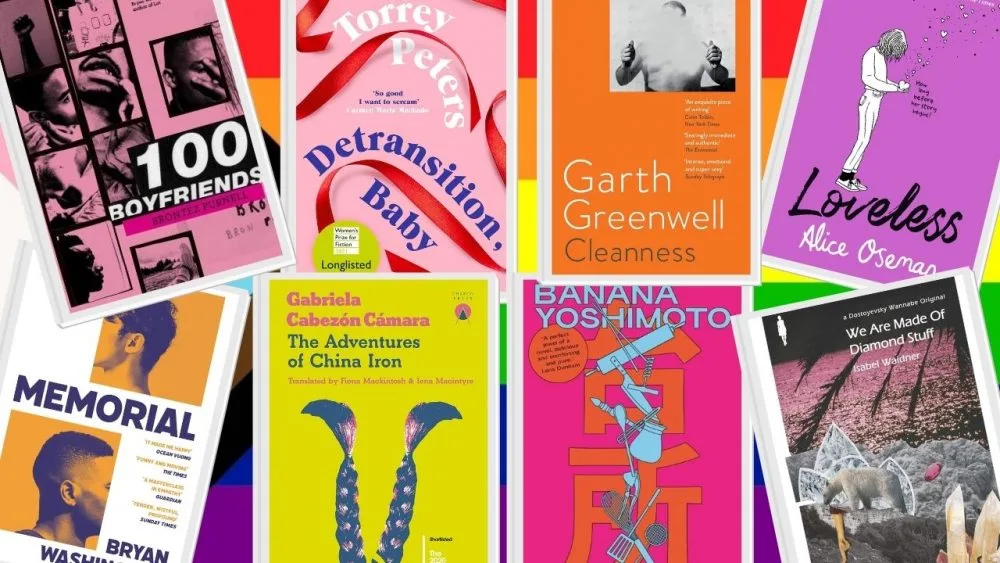 Here, you'll find lesbian romances, gay experiences, transgender stories, tales of asexuality, and more. We have done our best to represent a broad spectrum of LGBTQ experiences here.
Must-Read LGBTQ Books from Around the World
The writers on this list identify as multiple different sexualities and genders, and the list has been assembled by a non-binary pansexual writer. It is not a definitive list, by any means; simply a list of important, impactful LGBTQ books by queer writers.
We hope you enjoy this list of queer books by queer writers from Argentina, France, Sweden, Korea, Cameroon, Japan, and more!
Read More: Queer Comic Books & Manga
Translated from the Japanese by Megan Backus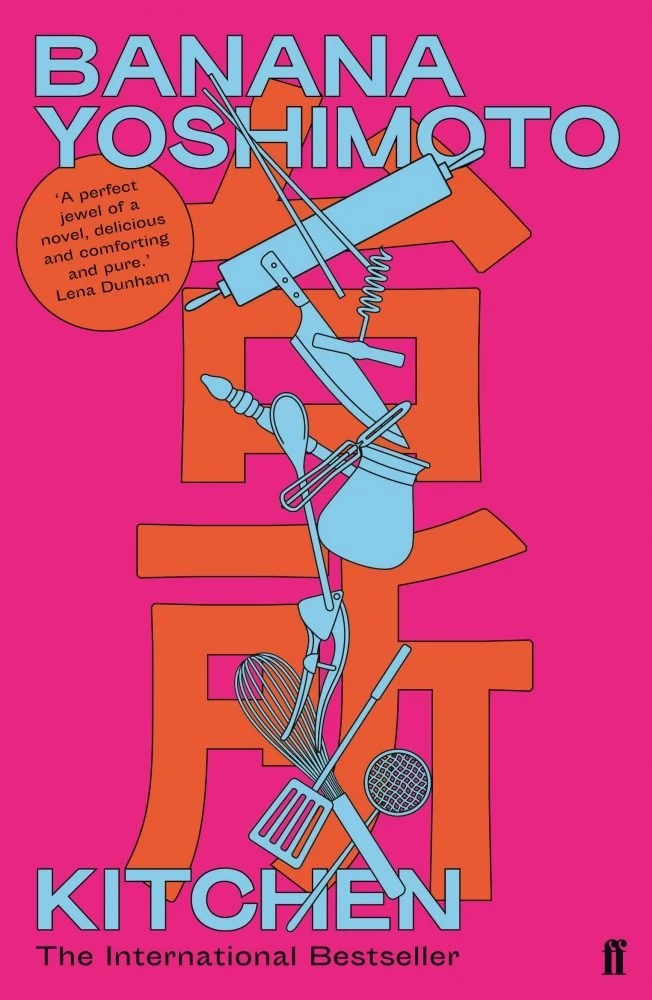 Japanese author Banana Yoshimoto has seen incredible international fame, and for good reason. She is an author intimately attuned to the quiet threads between love, life, and death. Her books and stories explore love and tragedy in all their forms.
Kitchen begins with Mikage, who was raised by her grandparents after her parents died. After her grandmother's dead, she meets Yuichi and his mother. And so begins a romance between Mikage and Yuichi.
In Kitchen, Banana Yoshimoto broke new ground. Published in 1988 in Japan, Kitchen is a Japanese novel that features a prominent transgender character. Though the novel is a heterosexual love story, the mother of Yuichi, a woman named Eriko, is a trans woman.
This thoughtful and considered trans representation, especially as far back as the late '80s, is inspiring, and our trans character is given full attention, agency, and a personal arc.
Eriko is not entirely defined by her existence as a token trans character. She is a woman with depth, defined by her love for her son and her dedication to protect him and raise him right.
Kitchen was a novel ahead of its time and, for that reason, remains one of the most important LGBTQ books from Japan.
Read our full review of Kitchen here!
Translated from the Spanish by Fiona Mackintosh and Iona Macintyre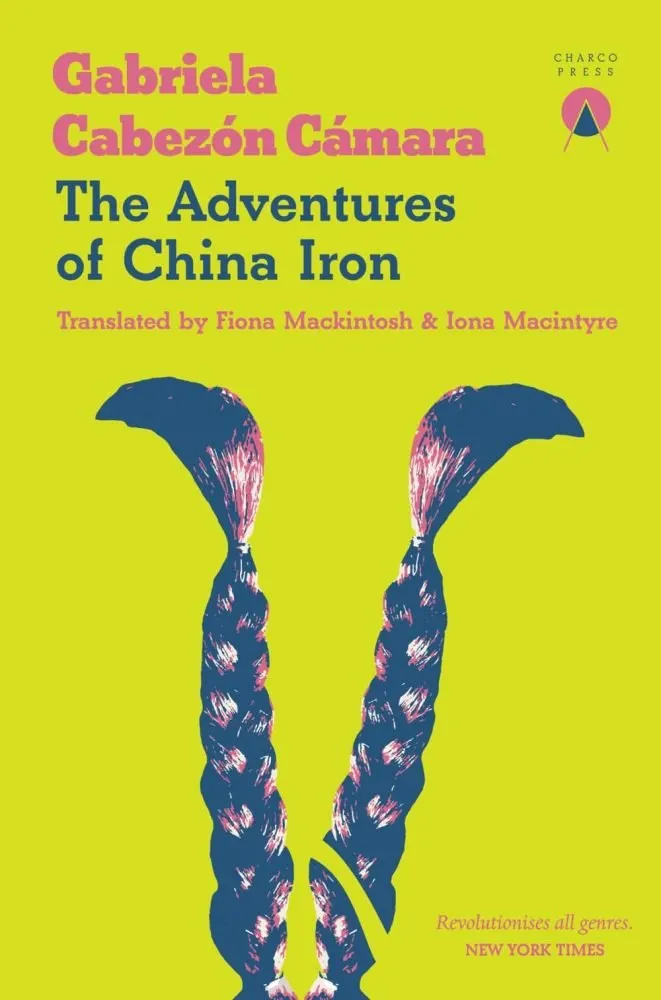 A thrilling lesbian novel from Argentina, The Adventures of China Iron is a joyously hilarious and thrilling story of sexual discovery and personal freedom.
China Iron was never given a name. At the beginning of the book, her backstory is established quickly and succinctly. We learn a little about her parentage, her working for and being raised by two cold abusers, her marriage to a singer who is eventually drafted, and her having given birth at the age of fourteen.
As her story gets underway, China is picked up on the road by a woman named Liz, a Scottish woman looking to make her fortune in this late 19th Century Argentina. Liz is the beginning of China's freedom, in more ways than one.
Soon after their journey begins, China begins to crave Liz. She has an intense longing for her, demonstrated by some visceral, erotic language that enforces the heat at the heart of China. She is a woman who feels a great deal – she lusts and yearns; she wants to love and be loved.
"She was my North and I was the quivering needle on a compass: my whole body was pulled towards her, dwarfed by the strength of my desires."
The Adventures of China Iron is a novel about queer freedom. A romance between two women with a lust for life. They turn their noses up at patriarchy and those who reinforce it. They laugh in the face of normalcy. They explore, they journey, and they love.
As a celebration of queerness and lesbian love, this is one of the best LGBTQ books out there.
Read our full review of The Adventures of China Iron here!
Translated from the Chinese by Ari Larissa Heinrich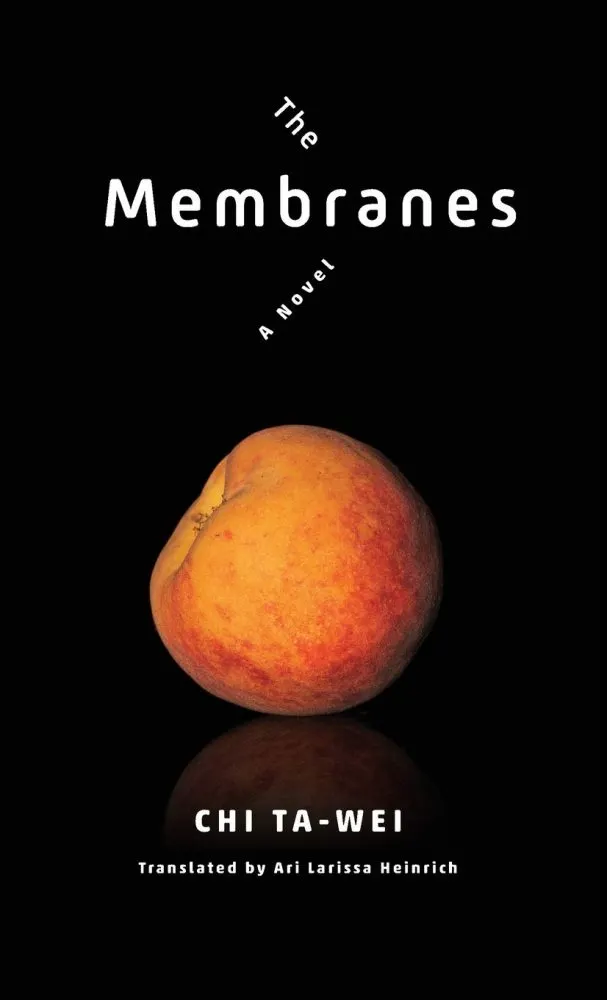 Chi Ta-wei is a renowned and celebrated scholar of LGBTQ books and literary history. His queer, speculative sci-fi novel The Membranes was written in 1995 and wasn't translated into English until 2021.
Looking at this book through a time-travel lens, it is remarkable to consider how revolutionary the themes and ideas of this short novel were.
The Membranes tells the story of Momo, a woman living around the turn of the 22nd Century. Momo is a dermal care technician with some very prestigious clients. The world of The Membranes is a post-climate-change one, in which every lives in bubbled cities at the bottom of the ocean, protected from the sun and the scorched Earth.
Despite its setting, The Membranes is a very intimate tale, focussing on Momo's personal history and lived experiences, especially her relationship with her mother. We experience much of this book through flashbacks to Momo's childhood and specific moments that lead to her life now, age thirty.
What makes The Membranes one of the most profound LGBTQ books of our time is how it explores gender and sexual relationships. Momo was a test tube baby, born from a decision made by two women. This is also a transgender story (though including the hows and whys of this would be to spoil the story).
Chi Ta-wei wrote this novel at a time of punk art revolutions in a newly politically free Taiwan. This was a period of change where artists bent and broke the rules concerning sex and gender, and The Membranes reflects this.
Translated from the Korean by Soje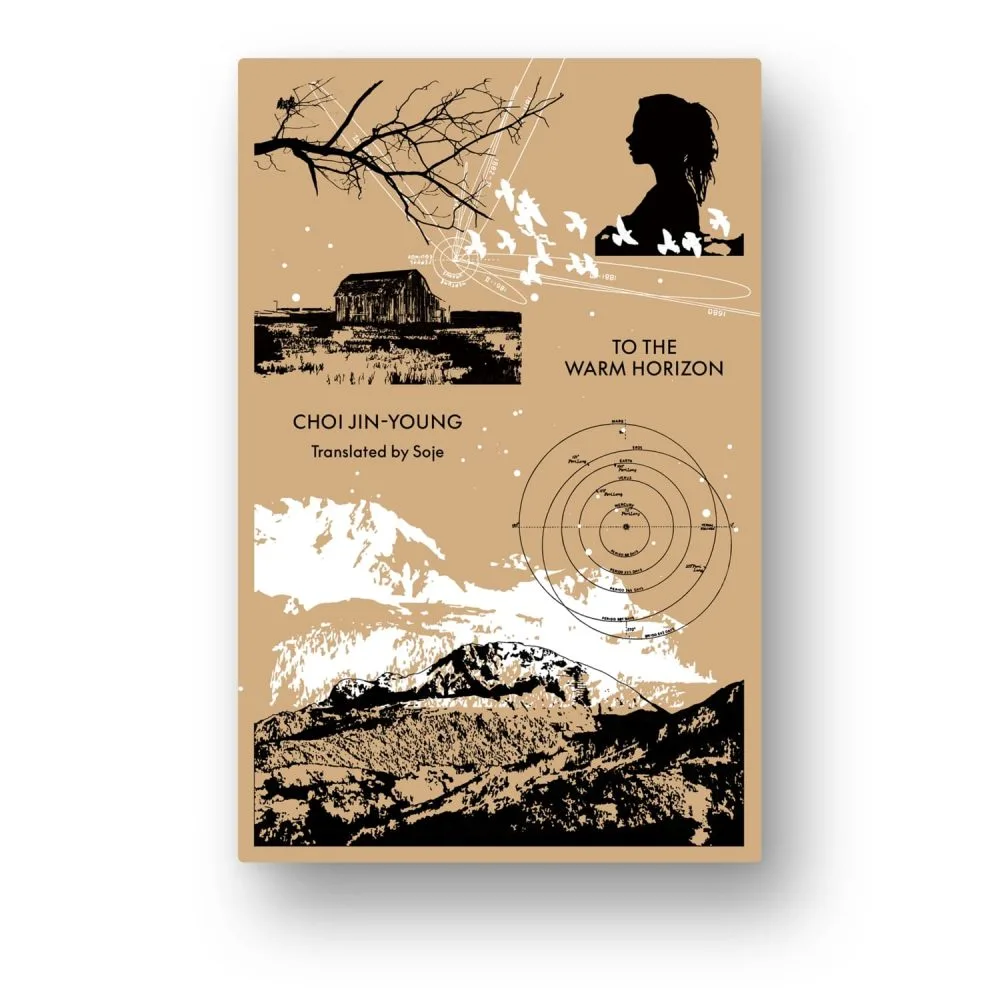 In this harrowing post-apocalyptic novel that brings to mind others of its kind — The Road, Oryx and Crake, I Am Legend (the book, not the film) — Choi Jin-young shows us how, against all odds, love can win out in the end.
Set after a disease has ravaged the planet, To The Warm Horizon follows two young Korean women who have met on the road in the cold wilds of Russia. Dori has lost her parents to the disease and is now in charge of her deaf and mute sister. Jina is travelling with her extended family and childhood friend Gunji.
Dori and Jina's encounter leads to some raw and chilling events, exactly the kind you'd expect to see in a disease-wrought, post-apocalyptic wasteland. But against all of this, the love and dedication that these two women find for each other keeps the reader hopeful.
This is a beautiful lesbian love story that uses this hook to set it apart from the less hopefully novels that populate the same genre, making it one of the most unique LGBTQ books out there.
Translated from the Spanish by Juana Adcock & Sophie Hughes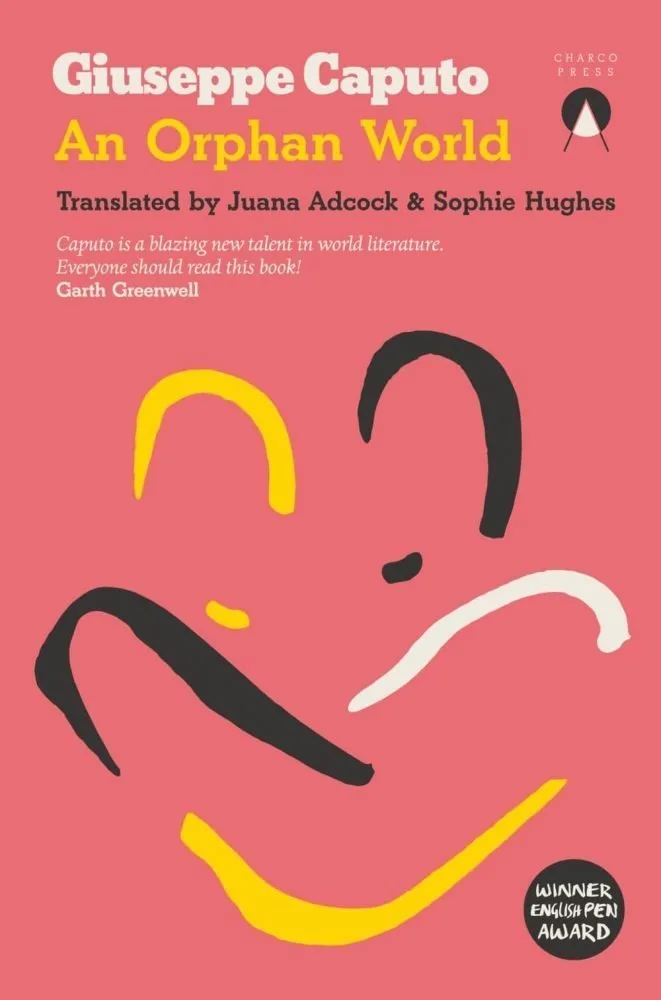 Of all the LGBTQ books on this list, An Orphan World is one of the most angry. A Columbian novel about the unfair treatment of gay men from youth to adulthood.
In An Orphan World, Caputo writes with his pen on fire; furious at the threatening beast of a world that young gay men are thrust into.
An Orphan World begins in two places. One is a part of the past, where our protagonist draws us a picture of his optimistic but penniless father: a man who scrawls on the walls of their shell of a house like a naughty child or a caveman, in a cheap, coarsely creative attempt to bring art and colour to their lives.
The other place is a gay club, a little later on, as our protagonist is in the thralls of self-discovery. The club, through Caputo's description, feels like being inside a drum as it is relentlessly beaten at from the outside.
There is little friendship to be found here; little safety; little comfort. The world is deadly and aggressive, and it revels in that aggression. Even personal sexual exploration is painful and unfair.
This fear and anger is explored with dizzying allure in An Orphan World, as the story is melted down and then folded over itself again and again like the liquid steel of a blade — a blade that Caputo himself is forging to take on an unjust world, teeth bared and both hands on the blade as he goes.
Few LGBTQ books are as raw, angry, and impactful as An Orphan World.
Read our full review of An Orphan World here!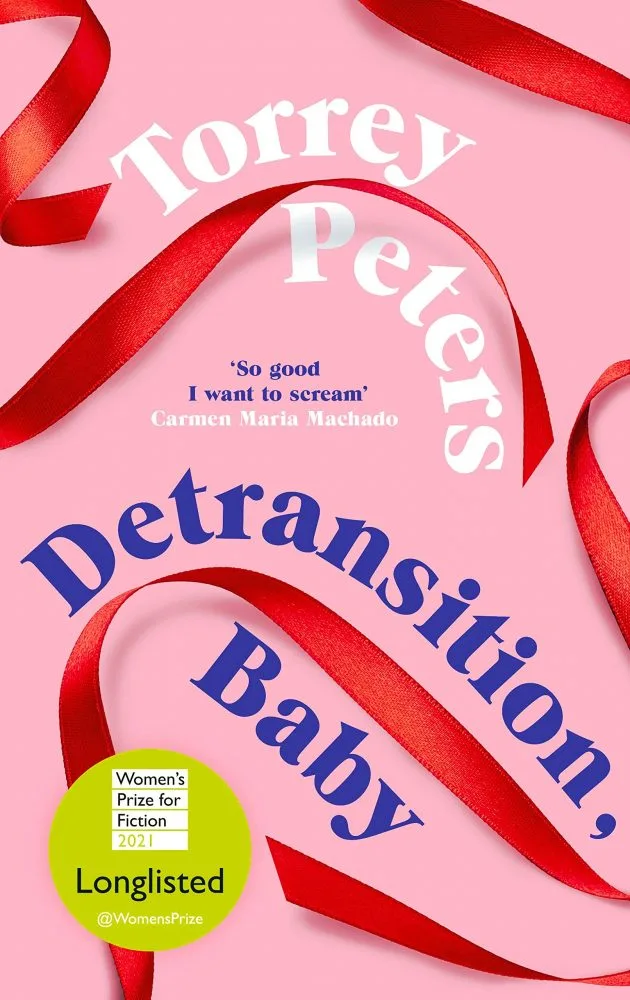 Detransition, Baby made history when it became the first book written by a trans woman to appear on the longlist for the Women's Prize for Fiction.
Beyond this, Detransition, Baby also happens to be a bold and human novel that explores the dark and the light sides of being a trans woman in the twenty-first century, written by one of the foremost trans authors of our time.
The novel's story, set in Brooklyn, centres around Reese and Ames (formerly Amy). Reese is a trans woman in her mid-thirties who desperately longs to be a mother.
Ames is now living as a man but lived for six years as a trans woman named Amy, and much of that time was spent in a lesbian relationship with Reese.
Detransition, Baby is, unquestionably, one of the most important LGBTQ books written in recent years. A novel by a trans woman about the murky waters of transness.
Lesbian relationships; tearing the mask of heteronormativity; rejecting the patriarchal status quo with regards to relationships, having children, and building a family.
Detransition, Baby explores so many facets of queerness, all while being a complex character drama. One of the great LGBTQ books of our time.
Translated from the French by Charlotte Mandell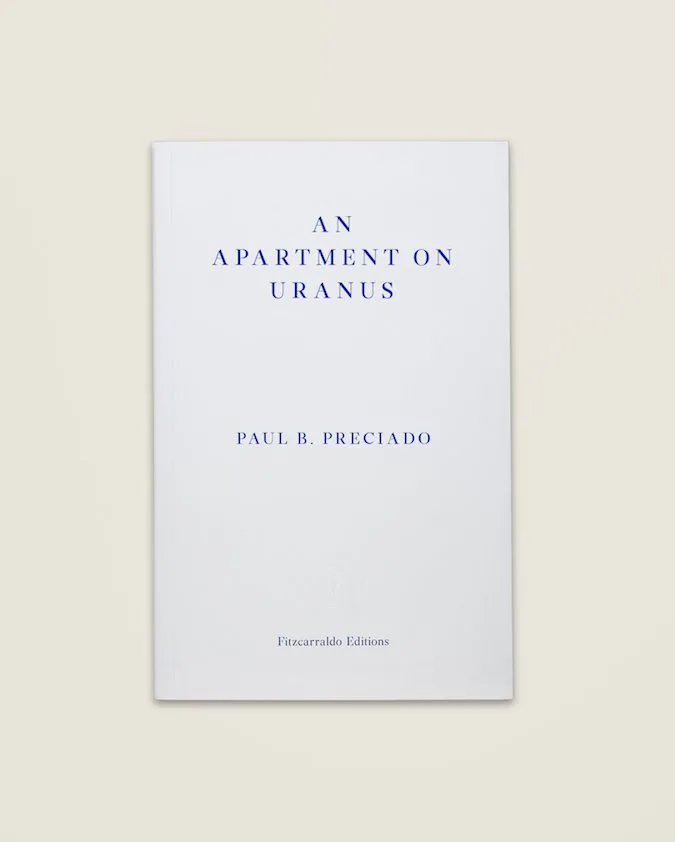 An Apartment on Uranus is a collection of chronological essays which begin in March 2013 in Paris, one of Paul's three great geographical loves, and ends in January 2018 in Arles (captured by Van Gogh's alluring painting Café Terrace at Night).
Blending personal observations — both inward and outward — with musings on borders, laws, pornography, sex, patriarchy, capitalism, Marxism, and issues surrounding trans rights and the lives of trans people, An Apartment on Uranus is enormous in terms of the ground that it covers and the concepts which it discusses.
An Apartment on Uranus often reads like a call-to-arms. It brings to the surface issues of safety for women's rights to their own bodies, the rights of trans people to do what it takes to survive and exist in this world, and so many more issues besides.
It is not entirely and inescapably political, however (although, as we know, everything is, in fact, political).
Paul is also, throughout An Apartment on Uranus, tracing his own transgender journey. He mentions near the book's end that he has lived his entire life as a lesbian woman, and the last five years as a transgender man.
One of the most exhilarating books by a trans man, as well as one of the most emboldening LGBTQ books on the shelves, An Apartment on Uranus is a must-read.
Read our full review of An Apartment on Uranus here!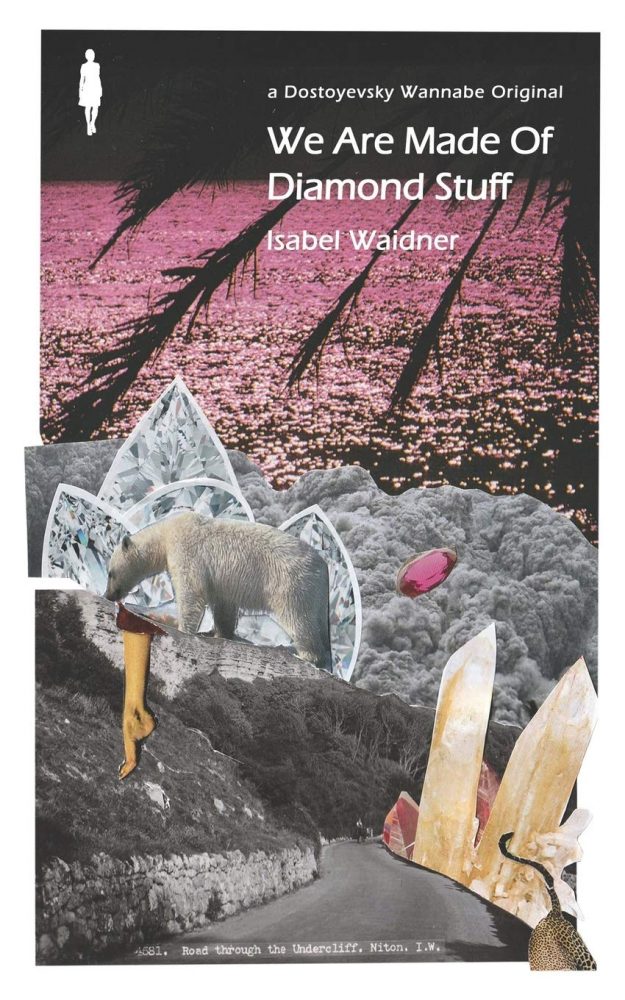 Written by UK-based German non-binary author Isabel Waidner, We Are Made of Diamond Stuff is a punk and radical novel that tackles intensely philosophical themes: empire, cultural and national identity, the class system, migrant experiences, and more.
Set on the Isle of Wight, We Are Made of Diamond Stuff mostly takes place in a hotel and follows the surreal episodic lives of two queer migrants who work there. Queer and migrant experiences, as well as issues created by class disparity, about throughout.
This is one of the most exciting LGBTQ books available right now, shortlisted for the Goldsmiths Prize alongside Lucy Ellman's Ducks, Newburyport. There is no writer in the world like Isabel Waidner and no queer book quite like We Are Made of Diamond Stuff.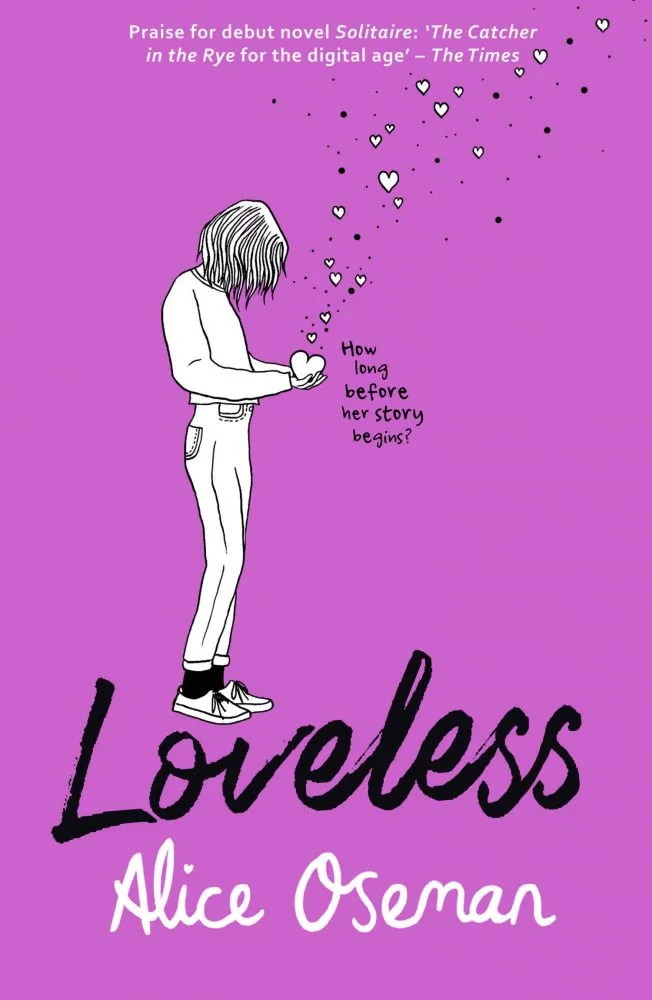 Alice Oseman is an asexual author of queer YA fiction and queer comic books. Her novel, Loveless, loosely inspired by her own lived experiences, follows a teenager who moves to Durham University, is thrust into the queer world of her peers, and goes on a journey to understand her own sexuality.
As YA novels go, Loveless is wonderful for representation. It features non-binary characters, lesbian romances, as its protagonist's gradual understanding of her own asexual identity. There aren't many LGBTQ books that do so much for queer representation in literature, while also being an engaging and moving tale.
Loveless is a very poignant but direct story of asexuality and queerness, featuring a colourful cast of characters, set in a place where many of us undergo a journey of experimentation and self-discovery, and it succeeds at every turn.
Translated from the French by Ros Schwartz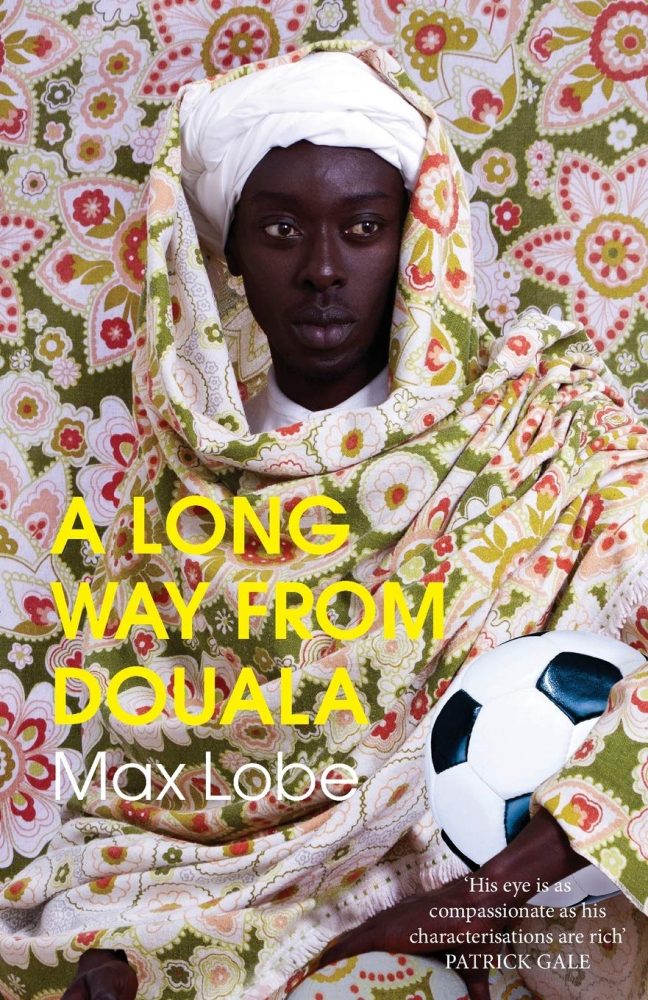 Max Lobe is an author from Douala, Cameroon who moved to Switzerland for university and has remained there ever since. His novel A Long Way From Douala tells the brutal and harrowing journey of a young gay man, depicting the realities of modern-day Cameroon along the way.
After their father dies, Jean's brother Roger disappears. He leaves Douala and heads north, following a dream of becoming a successful footballer. He will likely head to Nigeria and, from there, to Europe.
With the help of their friend Simon, Jean gives chase after his head-in-the-clouds brother.
As they travel, threats of terrorism and violence are every present, and Jean spends time musing on and trying to understand his own sexuality as a young gay man, which is at odds with his own society and the religion in which he was raised.
This is a touching story that paints a vivid picture of modern-day Cameroon from a religious, socioeconomic perspective, and this makes it one of the more unique LGBTQ books avaialble right now.
Translated from the Swedish by Saskia Vogel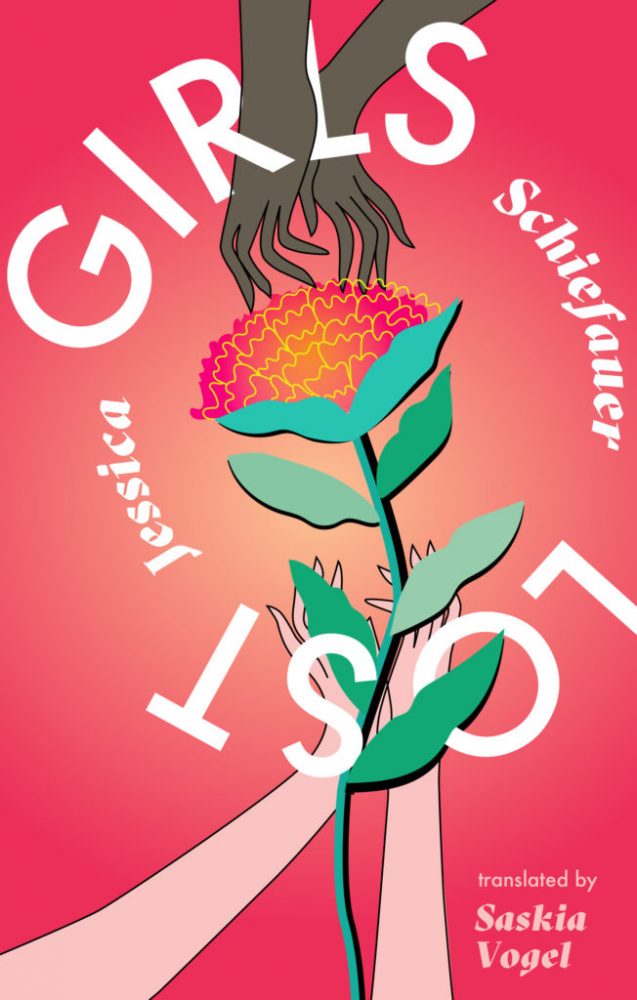 Girls Lost is the tale of three teenagers, exhausted and confused by the system that divides boys and girls and the young men who abuse it, who find the chance to see, for a time, through the eyes of a man in a man's world.
Girls Lost also escalates into a deep exploration of sexuality, primal urges, aggression, and the forms that freedom can take.
While it isn't one of the most out-and-out LGBTQ books, Girls Lost is a YA novel that asks poignant questions about gender and sexuality; the blurred lines and fluidity that exists between both.
If you were to label it in some way, this is a YA novel about gender binaries and pansexuality. As a non-binary and pansexual reader/writer, I found the questions and topics explored in this novel immensely satisfying.
Girls Lost is eager to discuss the walls between genders and sexualities, as well as the journey to womanhood and the relationships we build with our friends and lovers.
It's a frightfully clever book with an ambitious philosophy that is entirely well-executed. It wants you to think, consider, and reconsider your position on sex, sexuality, and gender. And you will, over and over again.
Read our full review of Girls Lost here!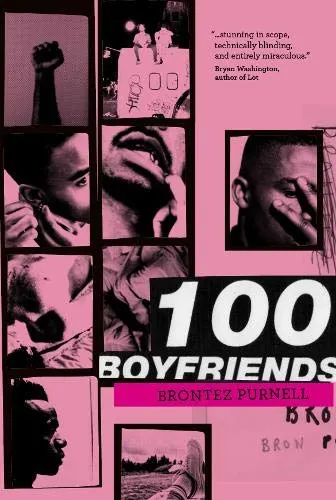 Like many of the LGBTQ books on this list, 100 Boyfriends is an unfettered punk book. In fact, by their very nature, most LGBTQ books are punk: going against the grain, fighting the heteronormative state of our society, and celebrating an alternative way of living and loving.
100 Boyfriends is a collection of twenty-five stories about gay love and gay sex. Funny, bleak, twisted, horny, heart-warming, heart-rending; these stories stretch across the entire emotional spectrum, entering into taboo and surreal territory.
Rarely are gay love and gay sex depicted with this much humour, rawness, and volume. This is a book that shows queer relationships in their brightest and their darkest moments.
If you want an untamed collection of queer stories, written by a gay, Black, American author with a punk and sardonic attitude, you need to check out 100 Boyfriends. It is a diamond amongst LGBTQ books.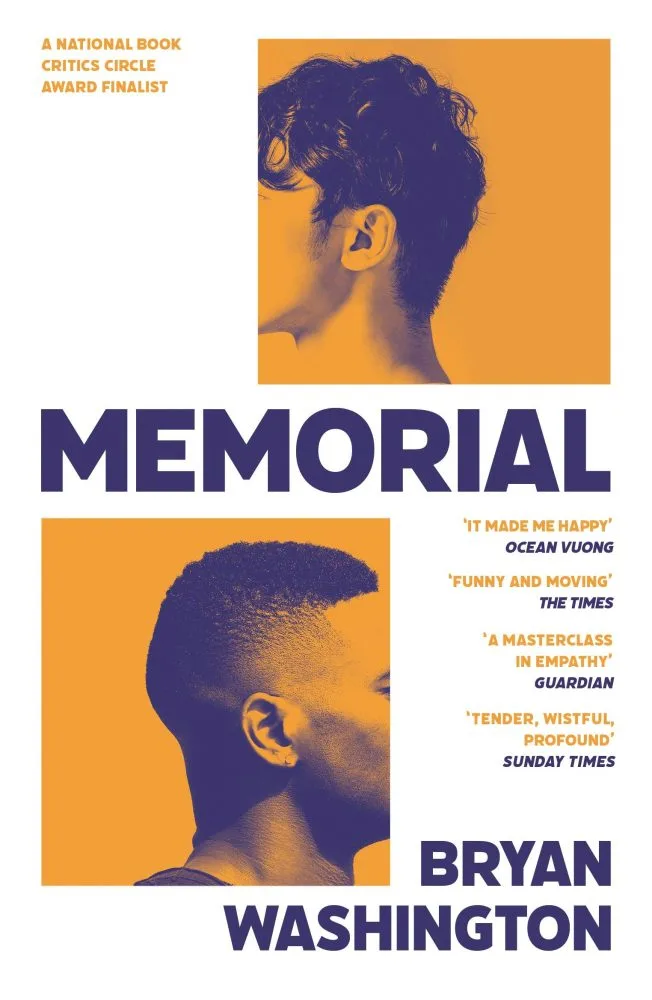 Bryan Washington is another gay, Black American writer making waves in the world of LGBTQ books, first with his short story collection Lot, and now with his debut novel Memorial.
Set in both Texas and Osaka, Japan, Memorial traces the troubled lives of two men in love: a Black American named Benson and a Japanese migrant named Mike.
When Mike learns that his estranged father, back in Osaka, is dying, he immediately drops everything to go see him. Meanwhile, Mike's mother has just turned up at their flat and must now spend time living in an awkward situation with her son's boyfriend.
The narrative flits between Ben and Mike, between Texas and Osaka, tracing the stories of these two men as individuals and as a couple. We see how their relationship has become so rocky, and we see how they will choose to move forward from here.
Memorial is another raw, angry, but ultimately uplifting novel about queer love and gay relationships. One of the most impactful LGBTQ books of today.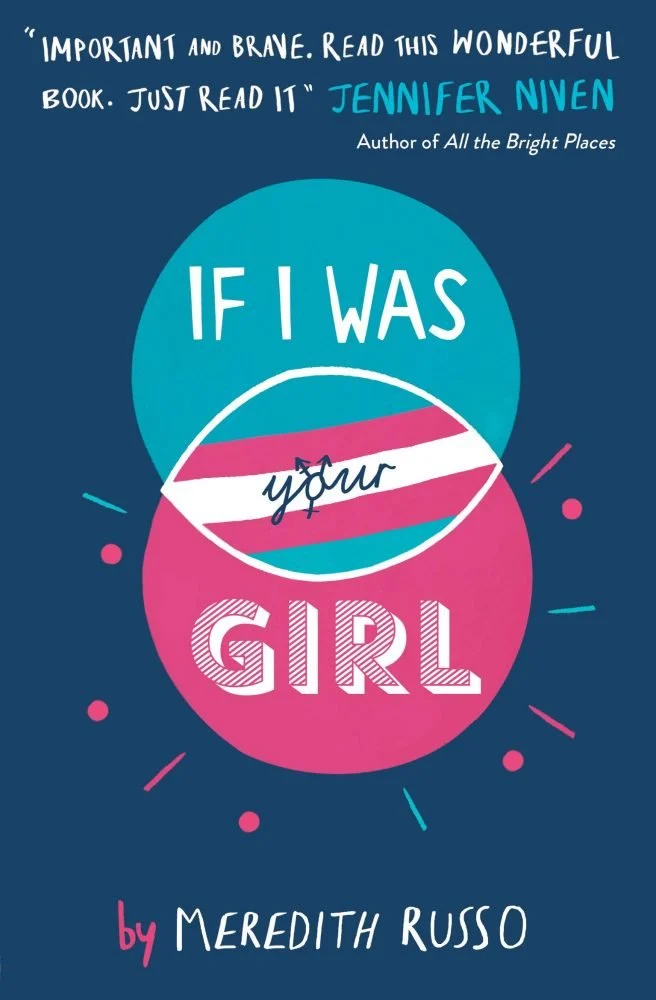 Meredith Russo's novel, If I Was Your Girl, is a joyous narrative piece of transgender fiction that puts the focus on not being a tragedy. So much trans representation in fiction brings the trans character's story to a tragic ending, which is not the kind of narrative we want to be ingrained in the public discourse.
That's why this particular queer novel is so important. It's a TA trans novel written by a trans author that is full of hope.
If I Was Your Girl, full of highs and lows, but it reminds its trans readers that their own ending can and should be a happy one, making this one of the most vital pieces of transgender fiction, and will go down as one of the great transgender stories and LGBTQ books.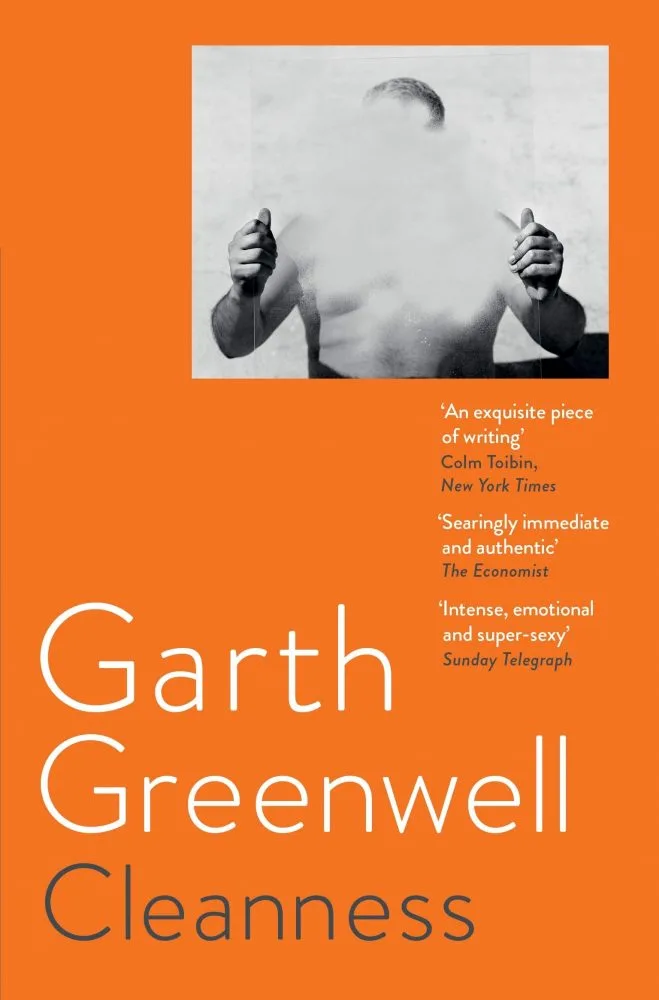 A sequel to Garth Greenwell's original What Belongs to You, Cleanness is a novel about a nameless protagonist, as torn and broken as the city in which he resides.
Set in the exciting but troubled city of Sofia, Bulgaria (one that captured our own hearts), Cleanness follows the fragmented journey through the troubled waters of love and sex by an American teacher living and working in Bulgaria.
Split into three parts, Cleanness transcends nations and nationalities, ages and generations, as it explores the fraught and sometimes toxic relationships of the men we meet.
Cleanness is a dark and honest novel that holds nothing back; it is often bleak in its discussion of gay relationships, mental health, and existential trouble. It is one of the darker LGBTQ books written in recent times, but a small masterpiece nonetheless.
15 Exciting LGBTQ Books from Around the World