15 new museums and galleries to watch out for in 2021
When Merlin Entertainments bought Changfeng Ocean World aquarium in Shanghai in 2012, a momentous series of events was set in motion, leading to the introduction of a unique new beluga whale sanctuary. This project has transformed the lives of two beluga whales and, through them, offers the possibility of a new future to the 300 captive belugas across the world.
Merlin Entertainments, which owns the global SEA LIFE aquarium chain and adopted the SEA LIFE Trust as its marine charity, has a long-held ethical objection to keeping cetaceans in captivity for the purposes of public entertainment.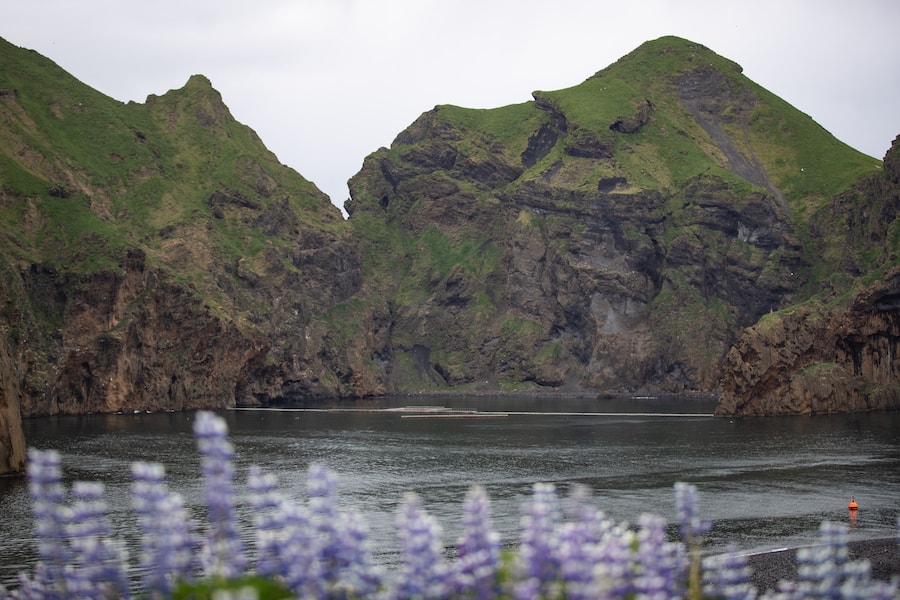 Its purchase of the Changfeng Ocean World aquarium in 2012 included two belugas. These had been captured in infancy and raised at a Russian research facility. They were then moved to Changfeng in 2011.
An epic journey
Honouring its ethical stance, Merlin and the SEA LIFE Trust conceived a scheme unprecedented in marine animal welfare. This involved transporting the belugas, Little White and Little Grey, on a 6,000-mile journey to a remote, open-water sanctuary in a bay off the southern coast of Iceland. This would be the first time that captive beluga whales have ever been released to an ocean sanctuary.
James Burleigh first spoke with blooloop in 2018 when the belugas were being prepared for their epic journey, and the sanctuary at Klettsvik Bay, Heimaey Island, Iceland, was being created. Since then, Little White and Little Grey have made their journey. This was charted in the ITV documentary series, John Bishop's Great Whale Rescue.
Last month, blooloop caught up with James Burleigh again, as well as his colleague Rob Hicks. Burleigh is the Divisional Director of Conservation, Welfare and Engagement at Merlin Entertainments, and Hicks is the company's Animal Welfare and Development Director.
Both have been with the SEA LIFE brand, with Merlin and before that at its precursor Vardon, for over 25 years. They spoke about the progress so far and the beluga whale sanctuary project's implications for cetacean welfare.
Little steps to freedom
Rob Hicks begins by outlining the 'Little Steps for Reintroduction into the Bay' process:
"This started with Little White and Little Grey going into their care pools in the bay. It went well. Everything was new. A puffling [baby puffin] landed on the surface just after they went into the pools. Little White and Little Grey went, 'What's that?' They were a bit shocked and went to have a look, which scared the puffling."
"In the afternoon, it rained, and they put their tails up in the air, and felt the rain on their flukes. They realised it wasn't too bad, and – while holding their breath – put their backs in the air and decided that wasn't too bad, either. They started breathing, clearly thinking 'This is OK after all.'
"Even something as simple as rain is a lot of stimulation, a lot of change for these two girls."
Getting accustomed
The Little Steps programme was developed to allow the beluga whales to become gradually accustomed to the changes in their life and the fluctuations in their new environment.
"Little White and Little Grey were originally taken out of the wild when there were around two, we believe," says Hicks.
"They were in a 'benign environment' where the only stimulus was from humans, for 10 years. That is a huge proportion of their life. They are used to a routine. They're used to the sun coming up at a certain time; getting fed at a certain time; doing their training for their presentations to the visitors; the visitors coming in."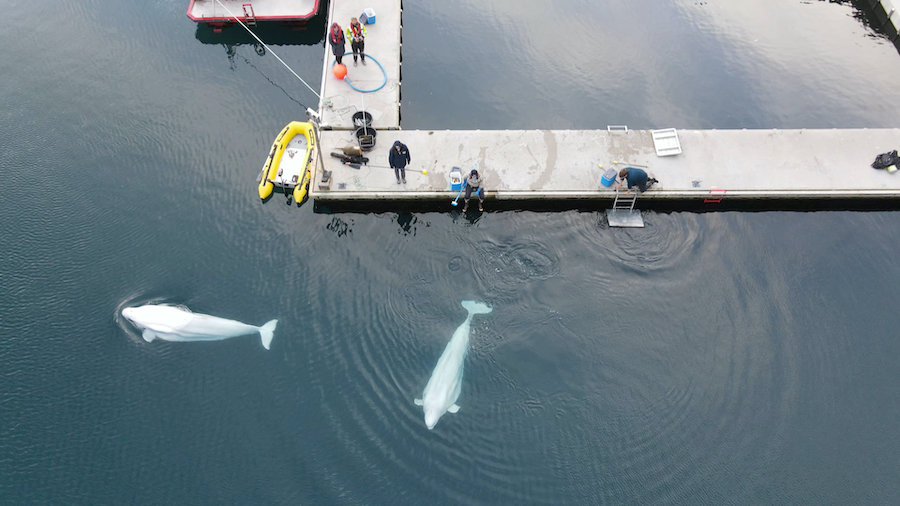 "The Little Steps programme was designed to let them get used to everything that goes on in the wild. Things that they won't remember, or, possibly, have not even experienced."
The plan was for the belugas to be introduced into the Icelandic bay, then, just before the winter hit, taken back from the bay into their care pool on land. This would protect them from the worst of the winter for the first year.
Each successive year, depending on how well they were adapting, the period in the care pool on land would be shortened. Eventually, they will be living in the beluga whale sanctuary in the bay permanently.
The beluga whales' first experience of the bay
Hicks describes the belugas' initial response to the bay:
"They were given little opportunities to go into the bay. We would take Little Grey 5 meters into the bay, then send her back; 10 metres, then send her back; 15 metres, send her back. It was to get her used to the idea that this is big; it's completely different. It was going well, so we closed the gates, and everybody went and had something to eat. and the belugas were fed. We went back out and opened the gates."
"At this point, the girls went, 'Look, thanks very much for the Little Steps programme, but we're going back into the bay. We just want to go.' And off they went and didn't look back.
"It was amazing; it was spectacular."
Learning new things at the beluga whale sanctuary
"They are learning everything new. Every day is new; every minute is new. Underneath the water, the different environments in the bay are spectacular.
"There are big rocks with huge, strong seaweed, which creates a habitat, localised in the bay. We've got smaller rocks which are a little bit more mobile, so they have smaller seaweeds, and then huge areas of sand, which is important for belugas. Across these 32,000 square metres of the bay, there are all these different stimuli.
"On the first day, they came back with some kelp, thinking it was a toy, and gave it to the care team. They swapped it for fish."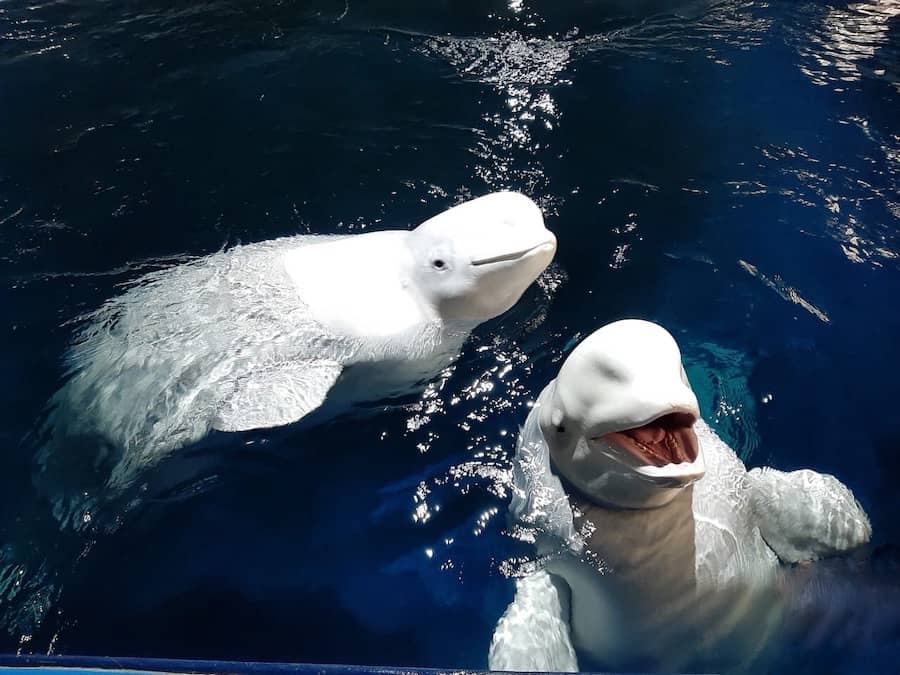 "Little White and Little Grey are the tidiest animals. They bring any flotsam and jetsam that washes past to the care team to swap it for a treat. They found flatfish swimming around. Fish are toys when you are a beluga in the bay for the first time.
"They were bringing back these flatfish to the care team and swapping them for food (fish.) It took Little Grey perhaps a week to realise that these flatfish weren't toys, but food. So, she started eating them. Little White took a little longer, but she then started eating them as well.
"Sand is really good for belugas because they like to scratch and slough some of their skin each year. Little White and Little Grey were doing that. But then they found sea urchins, which they thought were loofahs. Clearly, they're not"
Changes for the care team
"Through the journey, it has been completely new," says Hicks. "It's been great for the animals, but it's also been interesting for our team."
The care team was accustomed to caring for belugas in specifically designed facilities:
"There are no sharp elements, nothing that will harm the belugas. But the bay has sharp rocks, sea urchins, all sorts of potential hazards. The belugas are fine. It is our care team that has had to learn a lot."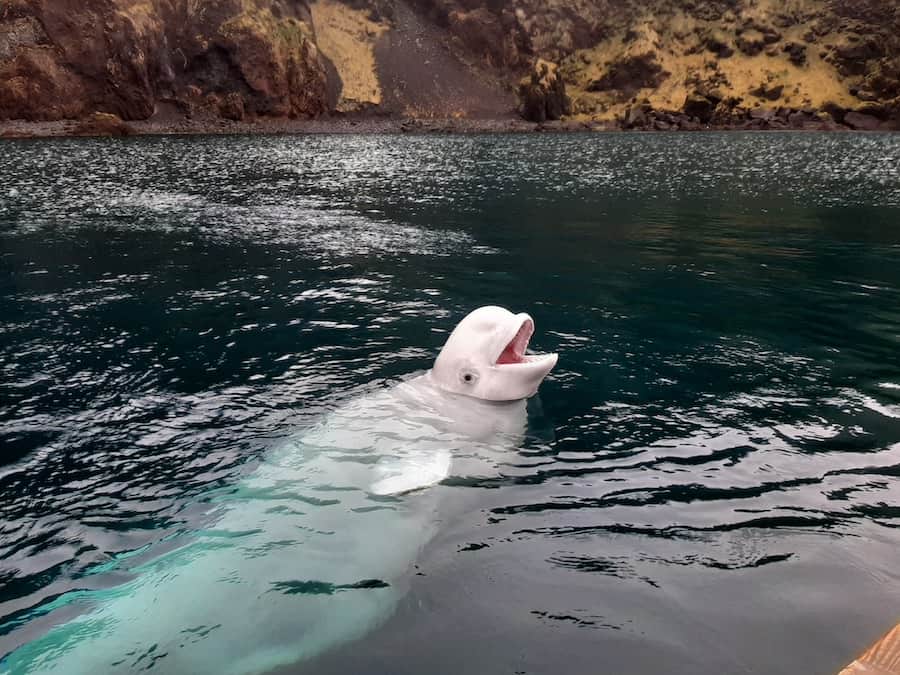 The Little Steps programme at the beluga whale sanctuary has been helping the animals acclimatise to all the elements of their new life. This includes the weather.
"The wind, in itself, isn't too bad," Hicks says, "because the belugas are underwater. Similarly, with the waves, but it is all new. We have watched Little White and Little Grey react to everything that changes around them. And each time they are reacting a little less.
"We have now moved them back to the main care pool on land where they are going to spend their winter. We are continuing with the Little Steps programme, making sure that they're robust and able to cope with change."
Different personalities
The differences between the pair of belugas have been evident throughout the project, Hicks says:
"They have different personalities. What surprised me most was how distinctly different they are. We have seen that so many times with this project. When they went into the bay, I expected them to be quite similar, which was probably naïve."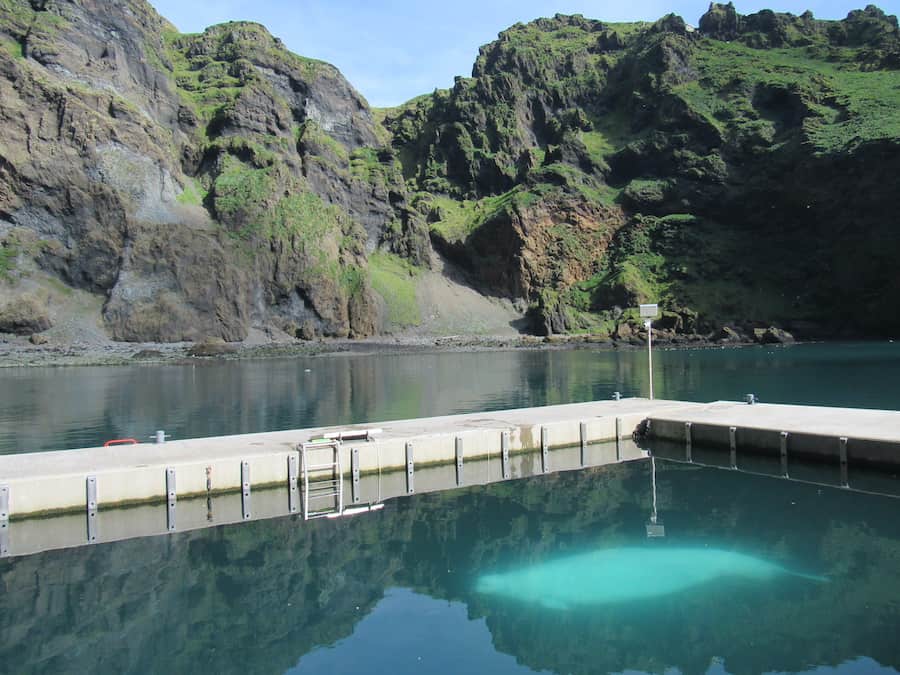 "They have behaved differently, though their ability to learn is probably the same. In terms of the speed of learning and speed of becoming accustomed to things, Little White is a little bit more apprehensive, a little bit slower.
"What I'm very surprised about is the speed of recovery from something quite scary for a beluga. The resiliency they are acquiring is continuing to build well."
Providing an alternative for beluga whales
Before the implications for the rest of the belugas in captivity can be assessed, Hicks says, the fact that this venture is a welfare advantage for the animals must be demonstrated:
"As we prove that, the implication becomes very interesting. We are assessing Little White and Little Grey continuously. The outcome will start to paint the picture of what the implication for other belugas will look like.
"The implication, as we envisage it, will be that there is an alternative. The story I have outlined is that alternative. It is about giving the animals phenomenal opportunities for stimulation, in other ways than by human interactions."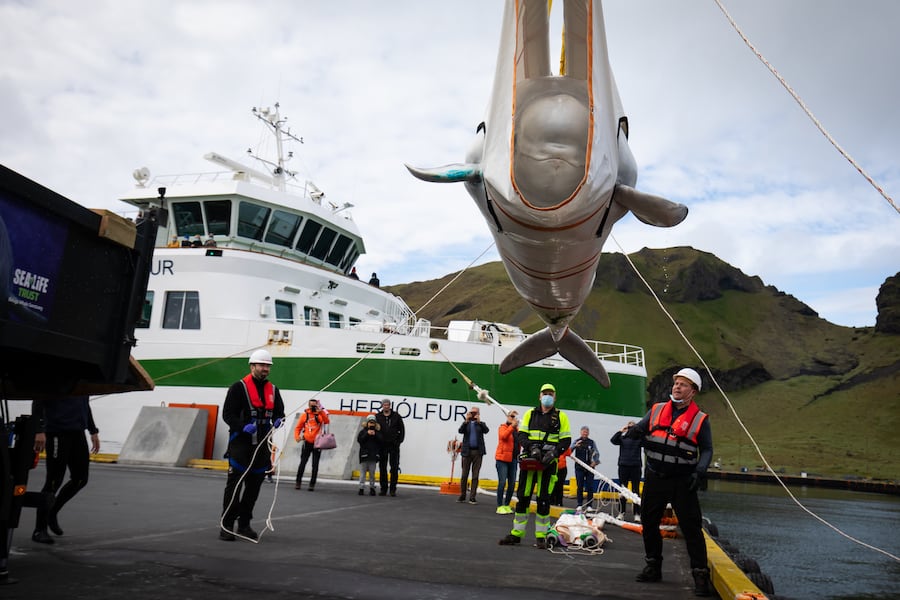 "The opportunity is we can create alternative solutions to looking after these animals that are in human care.
"And for those animals that can't be moved, perhaps because they are too old, or because there is something wrong, what we have learned from this could be transferred back to help the animals in facilities from which they can't move. It's a two-way street."
Highlighting the issue
The beluga whale sanctuary is an opportunity to create an alternative solution in beluga care.
"The fact that the belugas are using their senses, their echolocation and so on, in a way that they weren't in their quarantine or their previous life, is extraordinary," says James Burleigh.
The ITV documentary series on Little White and Little Grey, narrated by the TV Celebrity and comedian John Bishop, drew the belugas' release and the issues involved into the public consciousness.
"When it becomes possible to travel about again," Burleigh says, "There will be people looking at what we have done. And they will be saying, 'If this is the right thing to do, maybe we could build a sanctuary here.'
"The experience and knowledge that we have built can then be shared. We can't put 300 belugas in this bay in Iceland, of course. We can accommodate 10. The idea that none are left behind is the sort of mantra we would want to use. But clearly, there are going to be some animals which can't ever go back into the sea, for whatever reason."
No more beluga whale shows
A flexible and pragmatic approach is, he stresses, key:
"This isn't about us taking the moral high ground and preaching the closure of all existing facilities. This is much more about the longer term. How many years hence will we be able to say there will be no more belugas in captivity doing shows in front of the public? It could be 10 years; it could be fifteen."
"The direction this beluga whale sanctuary project [points to] is of seismic importance. It is proving, all the way through, that we can manage the belugas' livelihoods and still keep human contact. We are enriching their lives in a way that that they haven't been exposed to since they were tiny and we can't sufficiently emphasise how important that is.
"We want to be able to offer that opportunity to every one of the 300 or so belugas currently in captivity around the world."
Financing a beluga whale sanctuary
Finance is going to be a barrier in some cases. The beluga whale sanctuary is not an inexpensive opportunity.
Burleigh says:
"Ultimately there are governments currently looking into their local policies on facilities keeping cetaceans generally, not just beluga. They might have to offer funding, as part of their policy to stop people from keeping these animals in captivity."
It's not throwing stones at people; it is giving solutions. Being able to help other facilities that have these animals resolve some of the problems is exactly what we should be doing. It is really important

Rob Hicks
"We are open to discussing and advising people accordingly on that. Whether that's governments or the actual individual operations. If people are interested, then we'll talk to them."
"That's important as well," adds Hicks. "The way that this whole project has been devised, delivered and will continue to operate has its feet in both camps. It's not, as James was saying, throwing stones at people; it is giving solutions. Being able to help other facilities that have these animals resolve some of the problems is exactly what we should be doing. And it is really important."
Beluga whales and social media
Keeping the belugas at the forefront of public consciousness is crucial, says Burleigh:
"There are between 60,000 and 100,000 people now following us on various social media platforms.
"Communicating anything of this nature lets people share it. Social media is the biggest platform. You currently can't get to Heimaey (the island off Iceland where the beluga whale sanctuary is). It's under the same COVID restrictions as many other countries at the moment. Even post-vaccine we have to be realistic."
"The island has 100,000 tourists on an annual basis in a good year. That's not going to significantly increase; it's a tricky place to get to.
"We didn't build it as a commercial proposition. But we must keep people in touch with progress to ensure we maintain awareness and subsequently raise the necessary funds to cover all our ongoing expenditures linked to the ongoing care of Little White and Little Grey."
Doing the right thing
"This is a charity and not-for-profit, so there's no profit involved in this process from anybody's perspective," says Burleigh. "This is about doing the right thing for the belugas and making sure we can fund it and then subsequently fund a surplus that will then go back into research and other welfare projects that the animals deserve."
"The project must stay as relevant as it was in October when the UK documentary was first on TV. The production company is going to release versions of it across the world. So, this will help in spreading the word."
A movie isn't out of the question.
"America has its legacy of films like Blackfish and so on; this sits alongside those. We'll see what comes out of ongoing discussions with the various media owners."
Research opportunities
In terms of research, Hicks says, the beluga whale sanctuary project has just started, and its legacy will be huge.
"The Little Steps programme is allowing Little White and Little Grey into the bay over time for longer and longer periods. And hopefully, forever, very soon. The priority with regards to research is concerned with assessing the changes in Little White and Little Grey's welfare."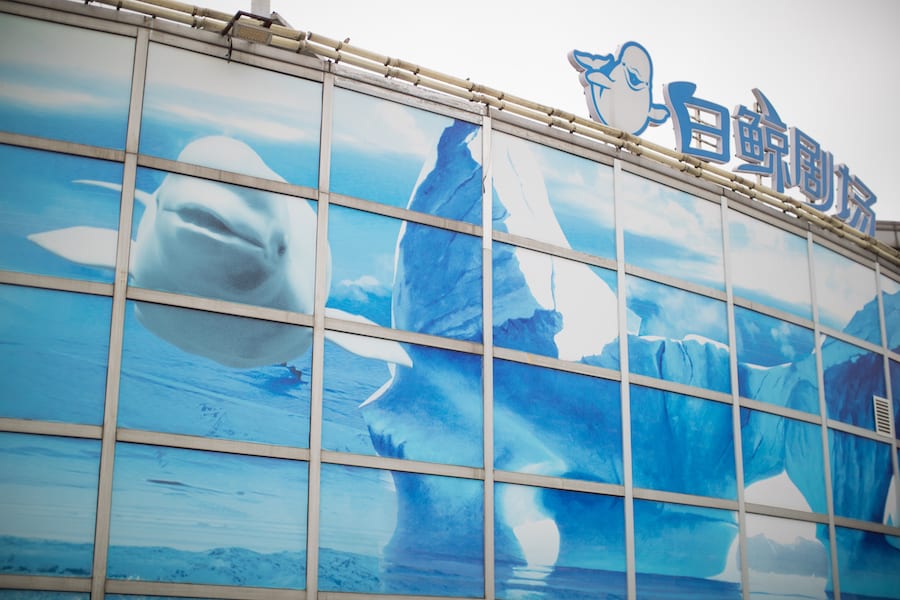 "We have enlisted the support of a third party to undertake the research that assesses the changes in the welfare of Little White and Little Grey. The measure allows us to track the changes consistently in China, arriving in Iceland after their 6000-mile trip, settling in Iceland, moving to the bay, settling in the bay, and so on. And there will be both positive and negative changes, as they adapt to new situations.
"Changing the situation, we will see a little bit of a negative change, which will swing towards positive later. The research that we're doing around that is fundamental. It underpins the whole sanctuary."
Studying beluga whales
As research progresses, the SEA LIFE Trust will be looking to set up opportunities for people to study the belugas as they are living in the bay:
"We have yet to work out exactly what that will look like," Hicks says,
"Andy [Bool, Head of the SEA LIFE Trust] and the team in Iceland will be looking at factors such as what the opportunities are, who are the partners that want to do the research, and who the partners are who want to fund the research."
The studies in question would be observational:
"Non-invasive is the term we would use. If we are taking some blood, for example, for our own use to check on the animals' health, then that might be able to be used as part of some of the research studies. Otherwise, it's observational. There are great opportunities for studies that will allow people to see exactly what's going on. But it is all secondary to the primary focus of welfare study.
"We need to understand that Little White and Little Grey are settling into the beluga whale sanctuary before we can start doing things like that.
It's exciting," he adds: "It keeps me awake at night."
See also: SEA LIFE Sydney Aquarium's mission to educate, engage and conserve
More whales
Burleigh agrees, saying:
"It's interesting in terms of acquisition, as well. There will be all the research that goes into another beluga arriving and the research that goes beyond that. What happens when there are four or five belugas that weren't in the same pod from birth? How does that change the social dynamic? We just know how our two belugas behave in their little pod."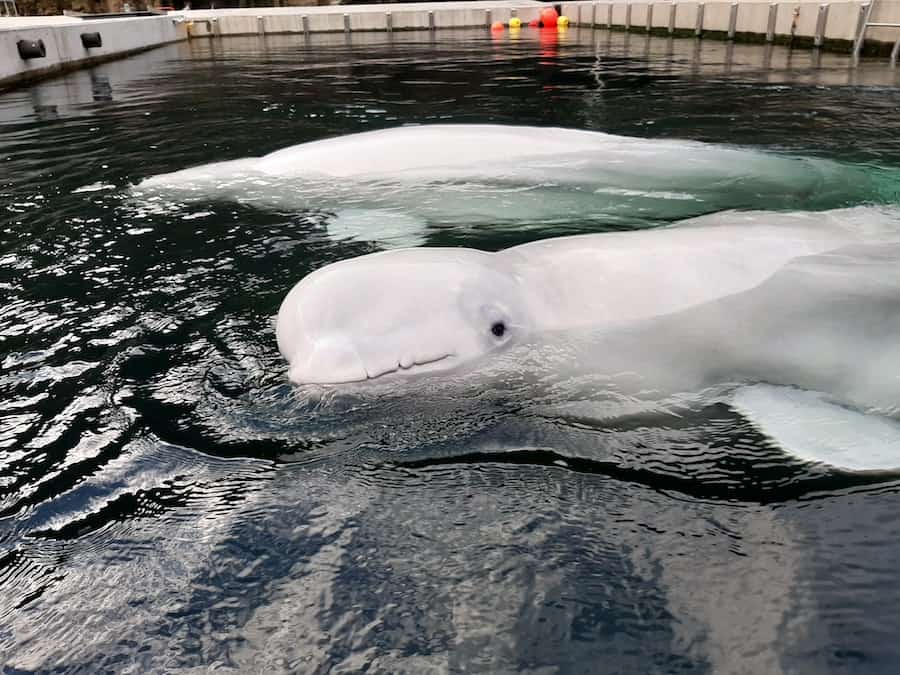 Introducing even one further beluga whale to the bay sanctuary will be interesting.
"There's a fascinating study that's been going on in Scotland in the Forth of Firth," Hicks says. "There are some interesting understandings from research showing that in the structures of pods of dolphins which have matriarchal females who teach the social structure across the pod and manage it. One of the things in my mind is what happens when you take a juvenile or a youngster away from that social setting? They don't go through any of that social learning."
Little White and Little Grey have been kept together. However, their social learning is completely different from the norm:
"What happens if you then bring another animal in? How they interact socially is where the research really starts."
Scale of beluga whale sanctuary project is huge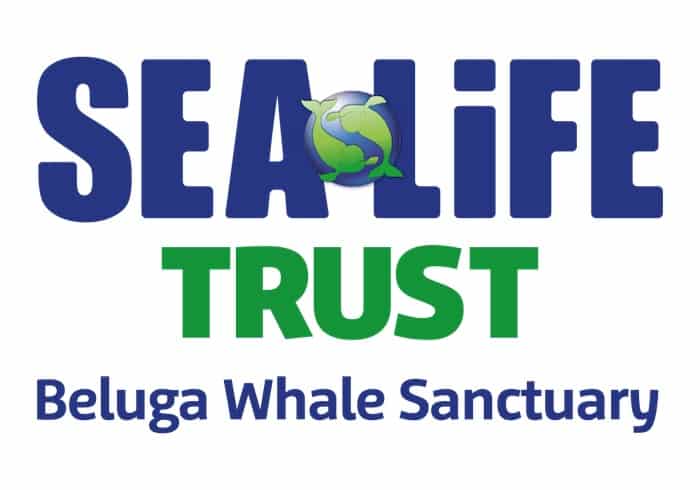 The magnitude of the project is staggering. Hicks talks about the ethos that led to SEA LIFE transporting the whales 6,000 miles to the Icelandic bay where they can live in almost wild conditions:
"My journey with the company has been fascinating. I started as a teenager, 30 years ago. I joined SEA LIFE because, even at the time, it was an organization that believed that cetaceans shouldn't be in human care. In those days, Morecambe and Brighton had cetaceans, dolphins in particular. I felt it was inappropriate.
"I joined the company because I wanted to work in an aquarium. Plus, I wanted to work somewhere that shared my moral imperatives. When the company purchased a business with cetaceans, it challenged my being. But I was quickly reassured by the fact that Merlin (as it had become) stood true to its word.
"For me, that meant everything. Rather than having to leave an organisation because it went against what I believe in, Merlin immediately recognised, and set out to resolve, the problem, seeking the right solution.
"That was a very personal journey. As a company, this situation has allowed us to do what we say, and to live in a way that is true to our values."
Making a connection
"SEA LIFE's has been one of the strongest recoveries out of COVID since the first lockdown of all parts of Merlin," says Burleigh.
"A reason for that is that it plays such a large part in people enjoying themselves together, as families; learning, having fun together. That, ultimately, underpins why SEA LIFE is where it is now. We have always stuck to that [ethos] of being the guardian of the sea, encouraging people to fall in love with it.
"That's the main thing that you get out of a visit to a SEA LIFE Centre. You come out in a transformational way, feeling that you get it. Feeling that there is something more you can do to make a positive difference."
This beluga whale sanctuary gives people something that they can relate to, and identify with:
"Young kids today are far more influential over how we behave than we ever were over our parents. That has a huge part to play in where this world ends up. That sounds esoteric; I appreciate that. But something of this magnitude that people can relate to, and own in their own way, and feel proud of, is what our SEA LIFE teams feel around the world.
"It permeates other parts of the business. You walk into a Madame Tussauds, and people know that this has happened."
Respecting animals
"From an authenticity point of view, there is a huge role to play in the future of our oceans, and the way that we look after and respect animals," says Burleigh. "There isn't a bigger project that does that for us. We would be, as an organisation, wrong not to shout about it, because we're very proud of it.
"The beluga whale sanctuary project is as much for the benefit of the people that come around our attractions as it is for any big story about Merlin."
Burleigh feels the John Bishop documentary is a big step towards enlisting a new audience to the cause of ocean conservation. He says:
"We are used to hearing about these issues from conservationists. From Greta Thunberg, from Sir David Attenborough. And then, we meet John Bishop."
"Nobody can doubt his commitment. He is absolutely invested in the project and continues to keep in touch with the animals. He's in this for the long game. And because of who he is, he spoke to a different audience that would ordinarily not find any affinity with this, on a Monday or Tuesday night, after Corrie. And that's hugely important.
"I think the only way we're going to win this, and to overcome the challenges facing the oceans, is to be less highbrow about it, and more down to earth.
"People can feel detached from it, as they watch the ice caps melting and the penguins and sea lions finding their habitats destroyed on their TV screens."
Making a difference
Alternatively, they can get more involved, by visiting a SEA LIFE centre.
SEA LIFE, Burleigh feels, can make a real difference by making the situation seem less threatening, and more of an opportunity to do something:
"We should be optimistic because we can do something; it's in our own hands. Everyone can do that little bit. Whether it's green recycling bins, bottle recycling bins. All of those things make a difference."
"It's probably going to take another generation to turn things around. Governments have got to make a difference to this, without getting political about it."
One thing that COVID is highlighting, he says, is that, when we consider the scale of the cost of the pandemic, nothing is impossible:
"The one thing the government will be constantly challenged on now is the fact 'You spent 400 billion propping up the economy. Surely you can spend a proportionate amount in supporting us achieving carbon neutrality by 2030?'
"And there will be relative sums of money that weren't available before that. Subject to us getting out of the economic turmoil we're in now. People will refer back to this, and I think that will have a big bearing on how well we can do, and how quickly we can do it."
Impacts of COVID-19
On the other side, of course, the pandemic has been a disaster.
"There was no COP 26 [26th UN Climate Change Conference of the Parties]; that has been delayed a year. We need this to stay relevant, and at the top of the agenda. It can't go away."
The role that aquariums play in that is important; the role that governments play is important. But the role we all play is critical

Rob Hicks
Hicks agrees:
"We both come from the stance – the whole company comes from the stance – of believing that anything is possible; that we can do it.
"The role that aquariums play in that is important; the role that governments play is important. But the role we all play in it is critical. If you can look yourself in the mirror each day and go 'yes, I'm not doing the wrong thing with my plastic waste', or 'I've switched to low energy as much as I possibly can' then that is great."
Looking to the future
"There are other countries around the world that are better examples of how to handle this," says Burleigh. "We have to look at the countries that are causing the most damage and stop them from doing so.
"Interestingly, if you look at the charts, places like Australia are the places that are leading the way. There are lessons to learn, but it's not going to be easy."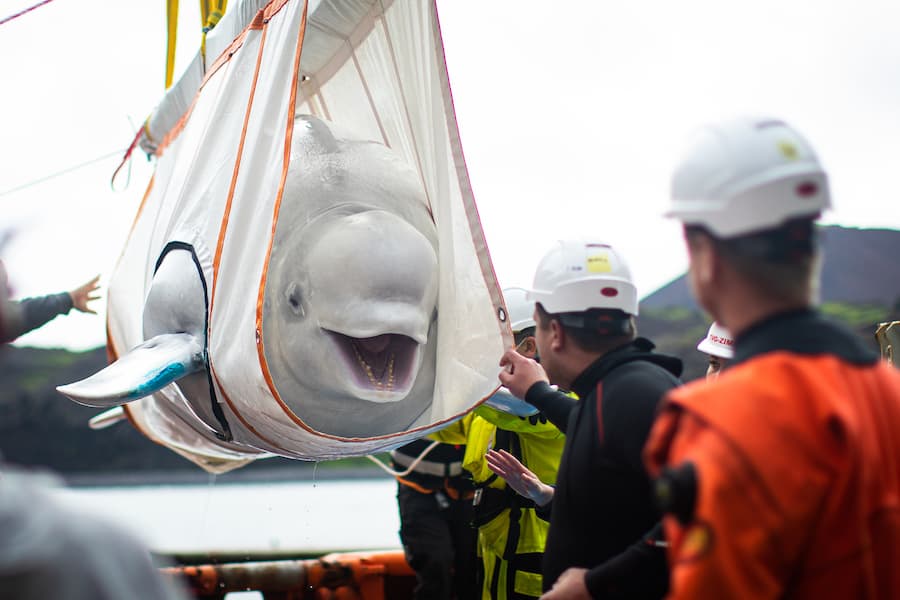 The beluga whale sanctuary project is a great start.
"No-one believed it was possible, or that we would have the kahunas to do it. No-one thought we would find a site and persuade the government of Iceland to let us build a facility like this on a remote island off their southern coastline. We did all of it!
The project is about changing attitudes and offering people the opportunity to let animals live in a slightly more natural way.
"The belugas are in their mid-teens," Burleigh adds. "They could get to 50-plus. In terms of research, this is where it kicks off."
The post 15 new museums and galleries to watch out for in 2021 appeared first on Blooloop.
15 new museums and galleries to watch out for in 2021