Mrsjessicaroberts x Modern Piggy
Since my post last month, I've been kind of lost on how I should move forward with my blog. Should I catch up on posts that I missed (and now feel out of place?) Or do I just count these past months as a loss and just start fresh? I haven't really decided what I want to do (if you have any input, I'd love to hear!) But for now, I want to share about something fun that I had the opportunity to work on a couple of months ago.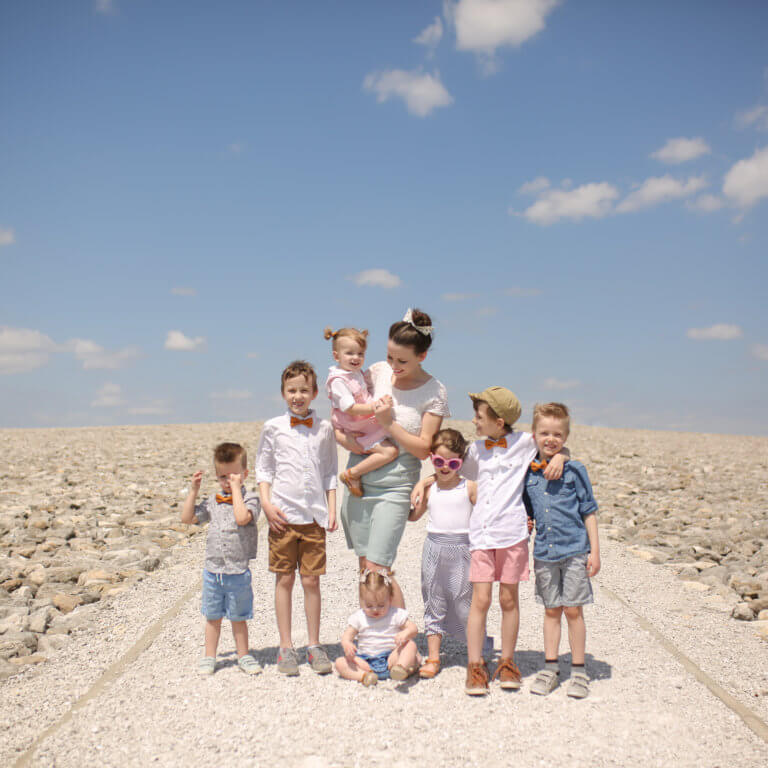 Back in April I released a bow collection with one of my all time favorite bow shops, Modern Piggy! So I thought it would be fun to walk you through the process and show you some pictures of all of us wearing the different bows from the collection. (Psst- if you scroll all the way to the bottom, I'm sharing about the sale today!!!)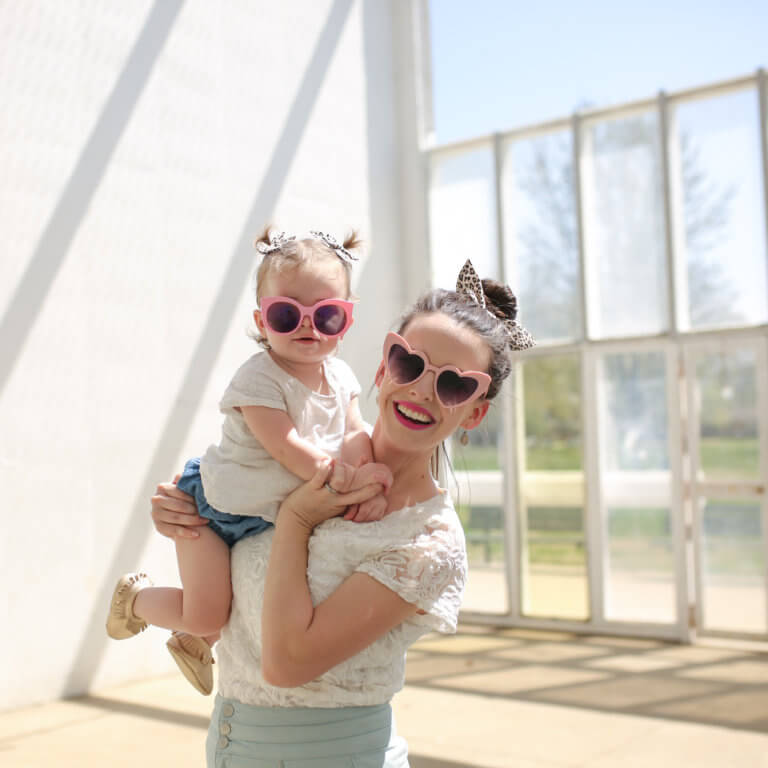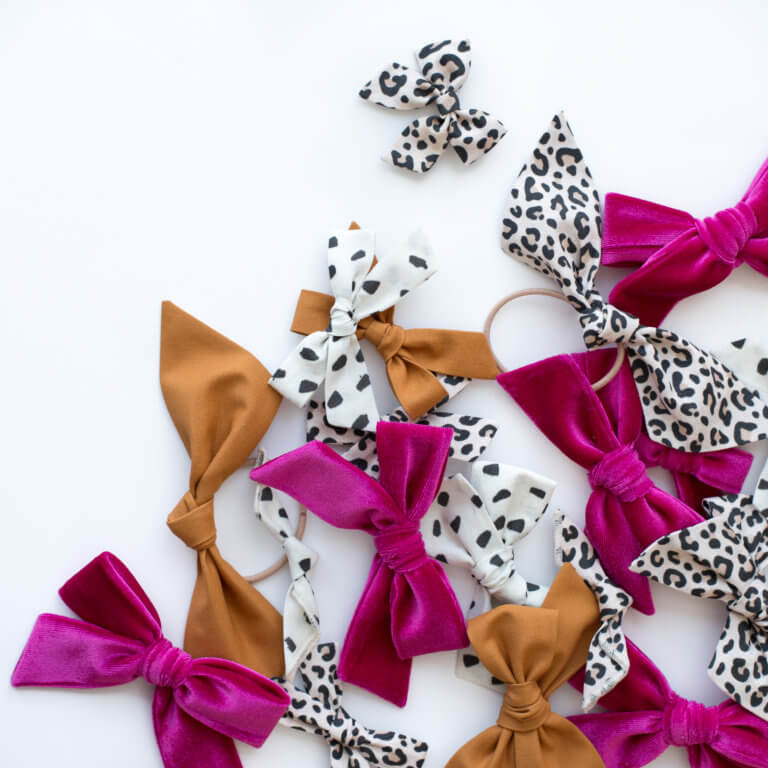 I was first introduced to Modern Piggy a few years ago when I came across one of their giveaways on Instagram. I ended up winning shop credit through that giveaway and that's when my love for Modern Piggy began. Over the past few years, I've been a frequent shopper (maybe too frequent if you ask my husband
) because of the amazing quality, beautiful styles, and of course I can't leave out the free shipping. In that time, I've gotten to know the shop owners, Becky and Camille, and have had the opportunity to collaborate with them a couple times. It's always been so easy to work with them because we truly do reach for our Modern Piggy bows pretty much every single day.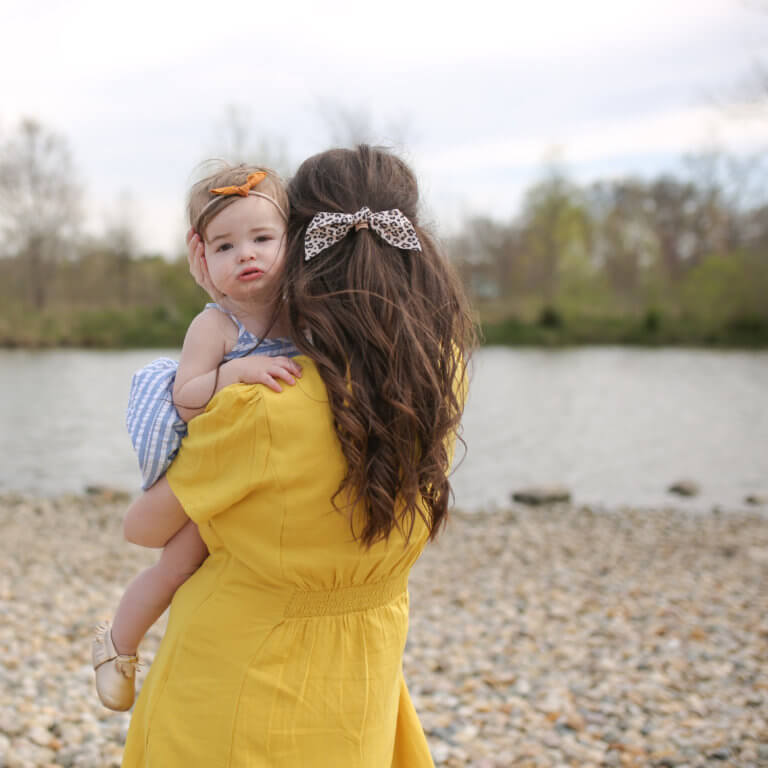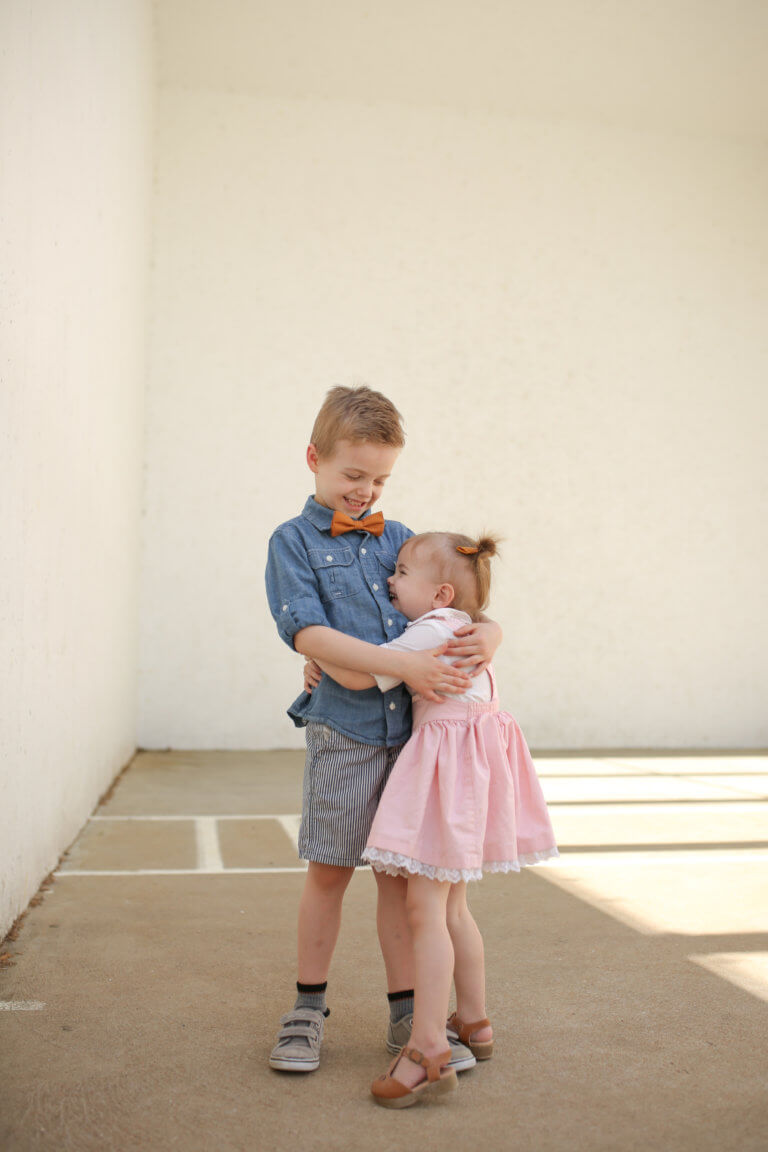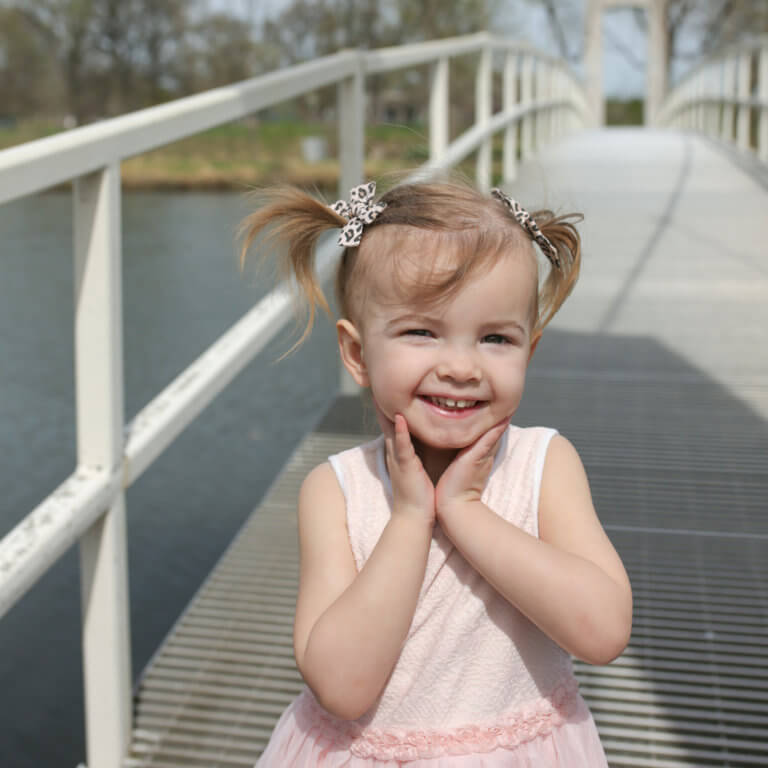 At the beginning of this year, I got a message asking if I would like to help design a collection for the shop. I'm pretty sure I immediately texted my bff (a fellow Modern Piggy super fan
) because I was so excited. It was a pretty immediate "YES!"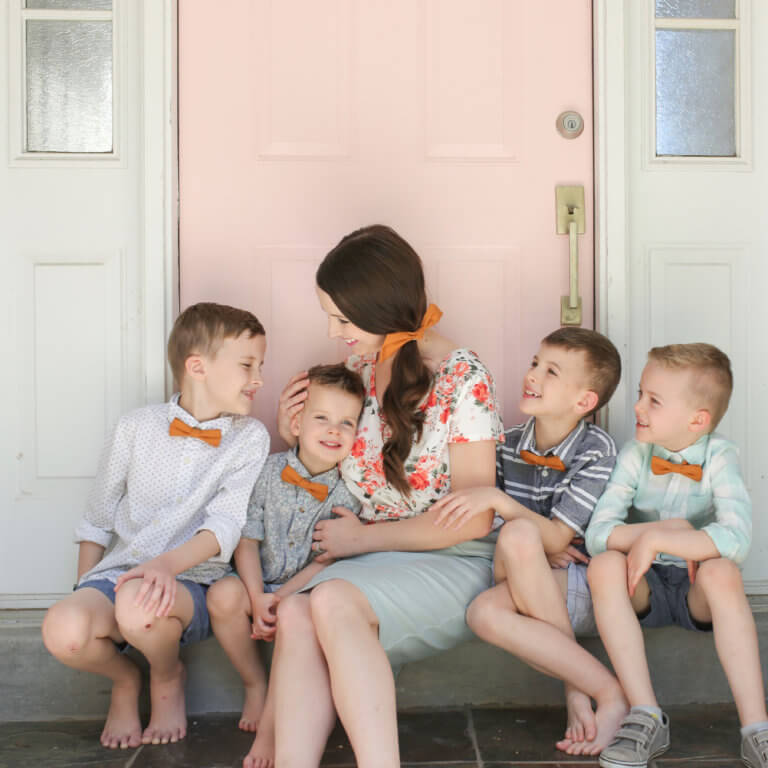 From there, I was asked about patterns, colors, etc. that I would like to see in my collection. My first thoughts were "What did I get myself into? I have no idea what I'm doing!" But it wasn't very long before so many ideas started popping into my head and I started bombarding Becky and Camille with emails.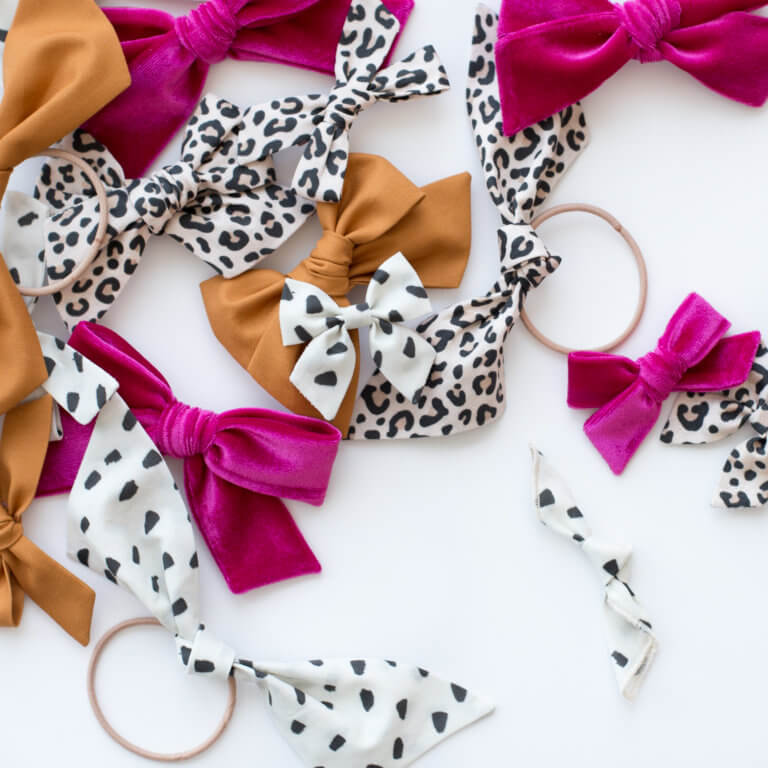 I knew from the start that I wanted my collection to be fun and unique, but also versatile enough to be worn over and over again. The bows we reach for the most often are basics/neutrals so I wanted to make sure the bows in this collection could still fall under that category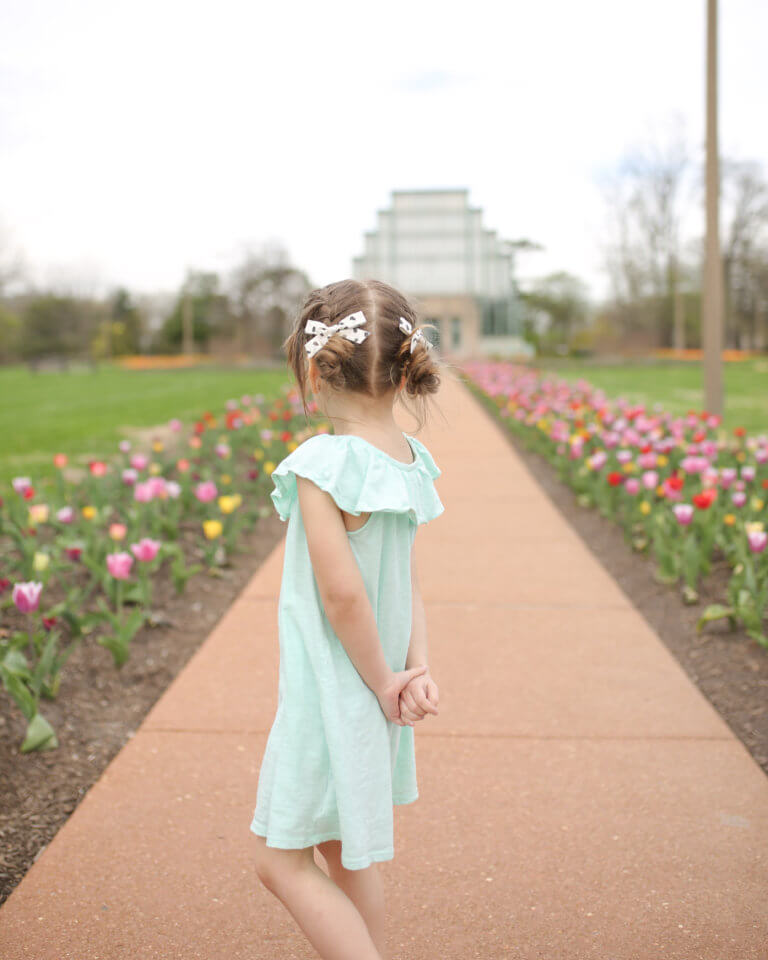 After sending some ideas to them, they created a mood board and showed me some fabric swatches that they thought fit the look I was going for. They were so amazing to work with! Even though we were only communicating via email, they seemed to know the exact vision I had for the collection. All the fabric swatches they sent me were just as I had envisioned. So from there, they ordered the fabric and sent it off to their amazingly talented seamstresses. Modern Piggy photographed all the gorgeous product shots seen on their website and IG. And we went out to shoot some different lifestyle pictures. And then after months of behind the scenes work, the bows were released!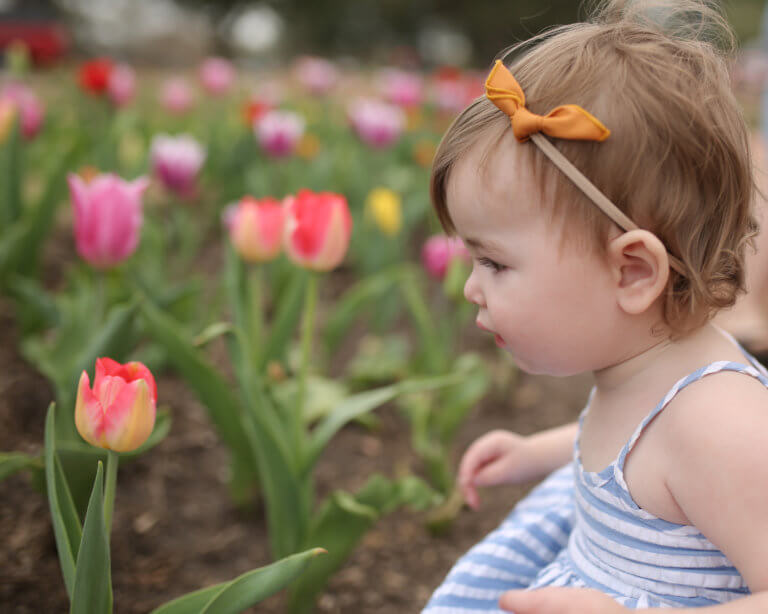 Everything that goes into designing a collection takes so much thought. And then there are so many nerves when it's time for the release (is anyone even going to like these?!) It's amazing to me that these women do this over and over and over again, along with everything else that goes along with owning a business (and somehow they never seem to run out of ideas!!) They truly are amazing at what they do and I now have a new found respect for all that goes into the business. I'm so grateful I had the opportunity to work alongside them.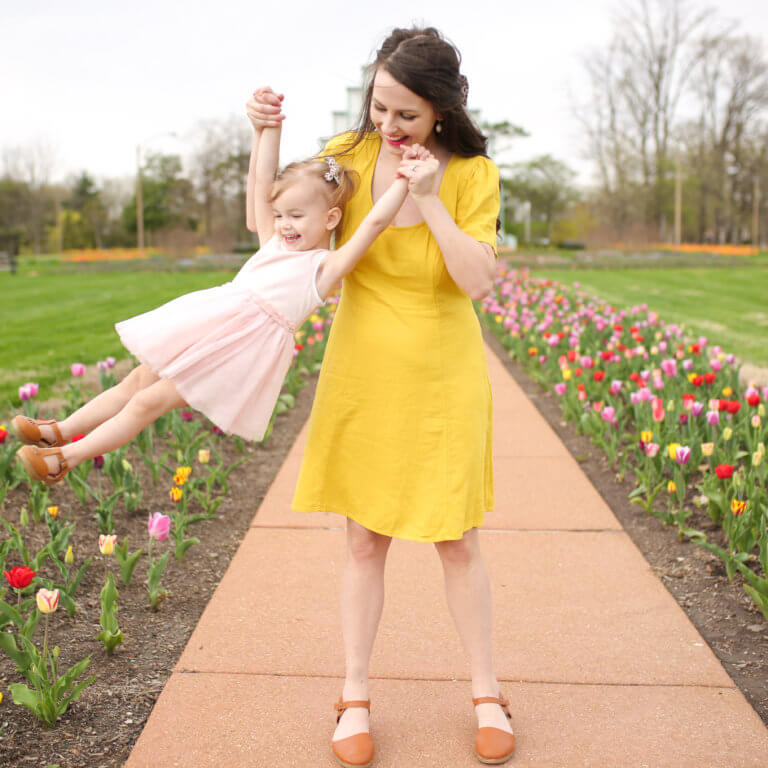 So now I would like to walk you through each of the bows in the collection.
The Clementine bow, named after my 2 year old, is a caramel color that was inspired by the Modern Piggy camel leather bow. I love that color as a neutral and thought it would be beautiful presented in a fabric bow. It is also the color I chose for the bowties for the boys. It pairs well with so many different colors and prints!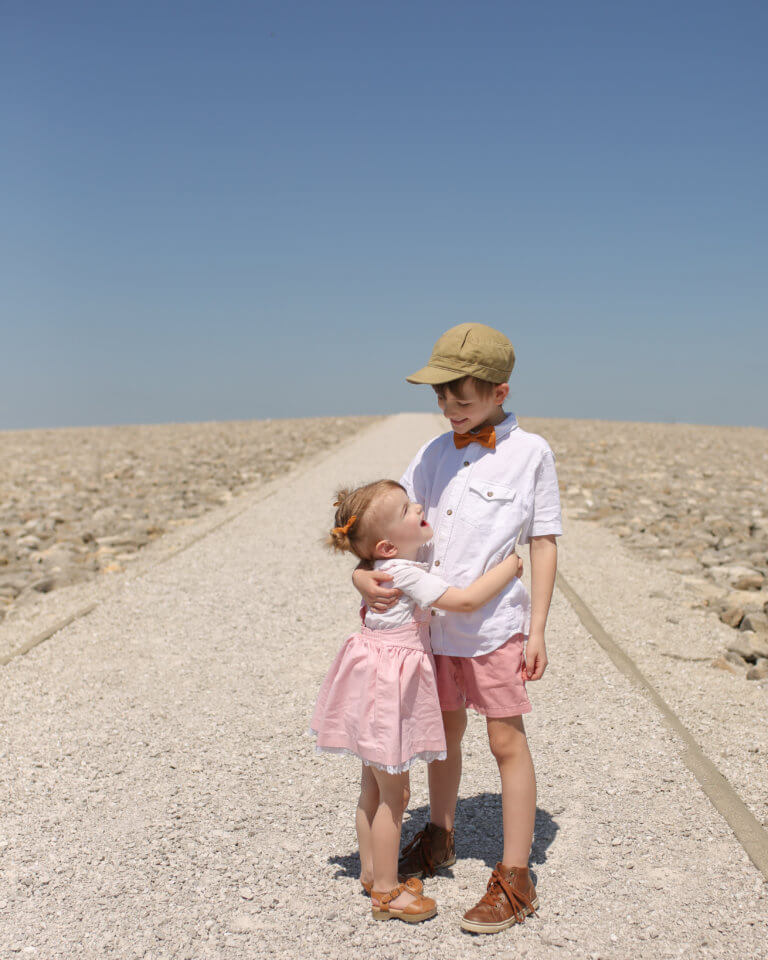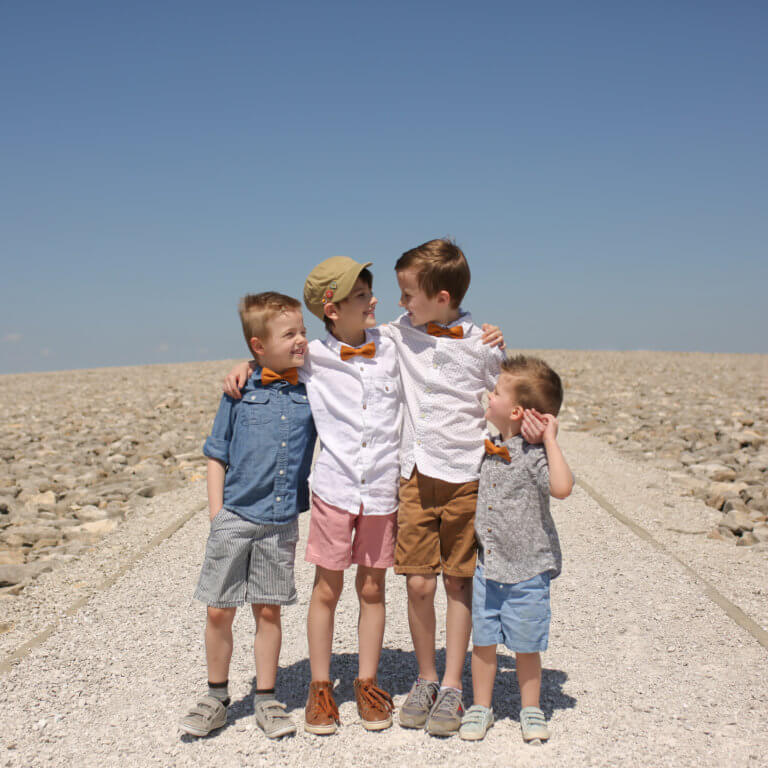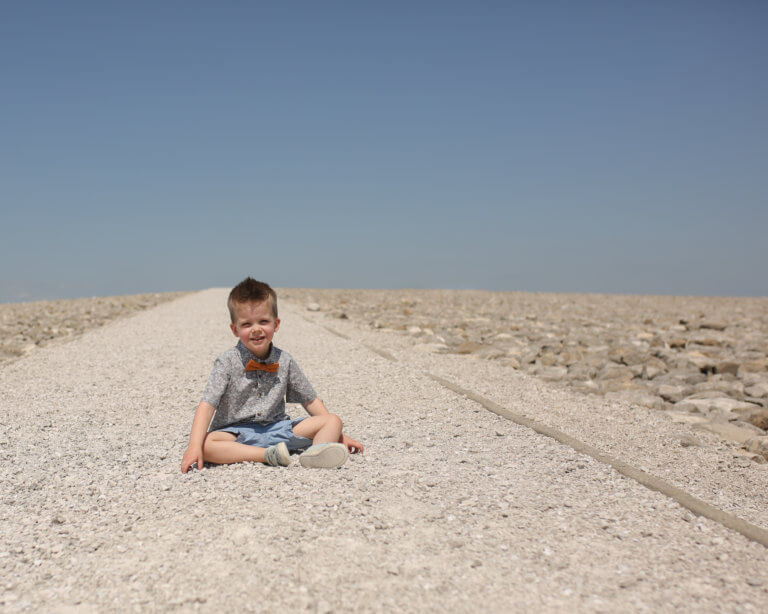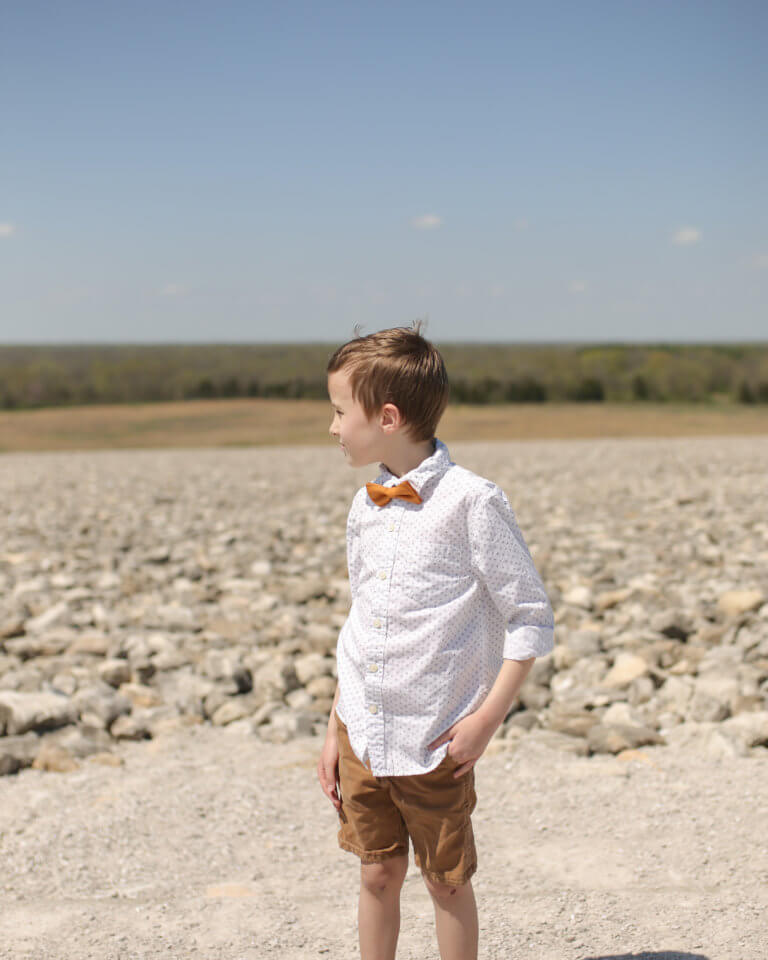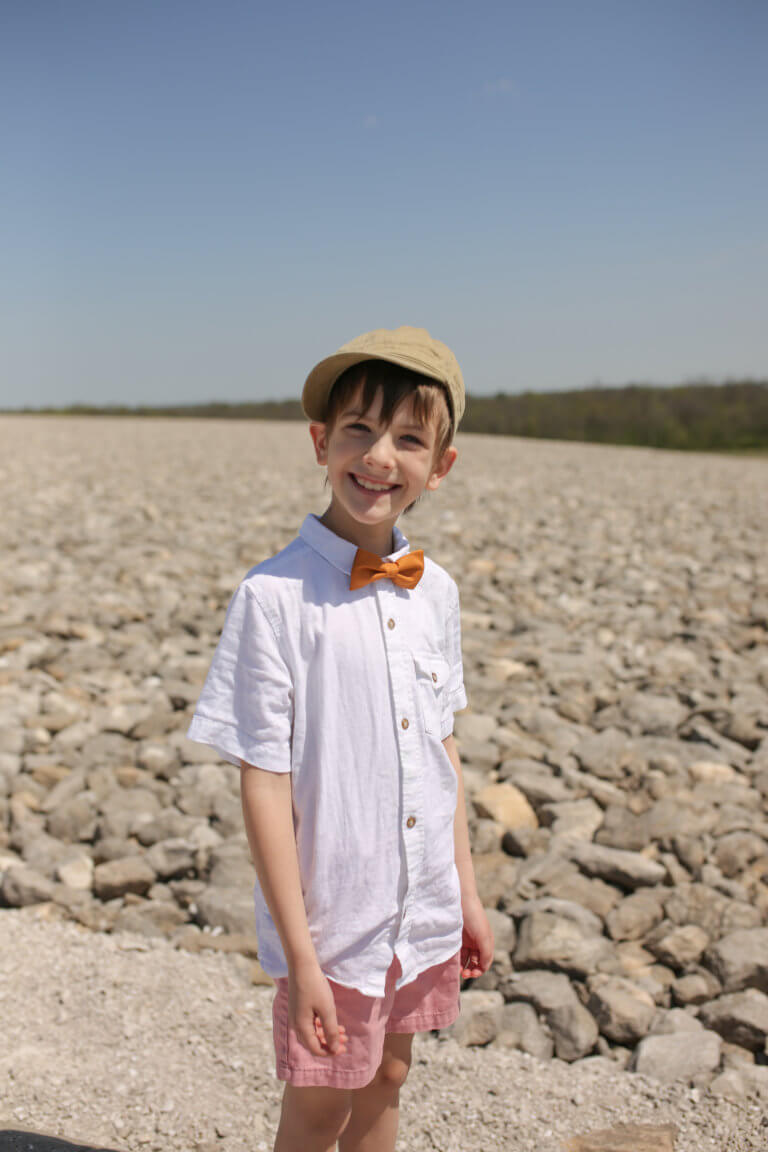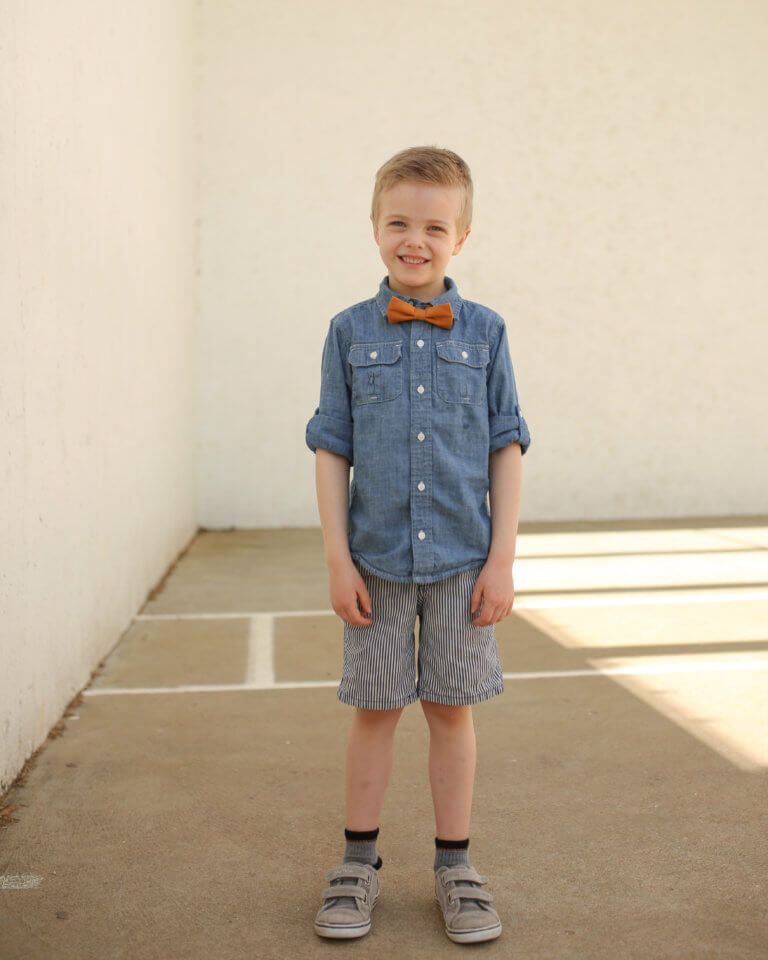 The Evangeline bow, named after my 6 year old, is a vivid pink velvet bow. Pink is a favorite color in our house so I knew I had to include some shade of pink into the collection. Modern Piggy already has so many good shades of pink so I tried to think of a pink they didn't carry that we wanted in our own personal collection. This color is fun and vibrant and it's such a fun pop of color that goes with so many outfits!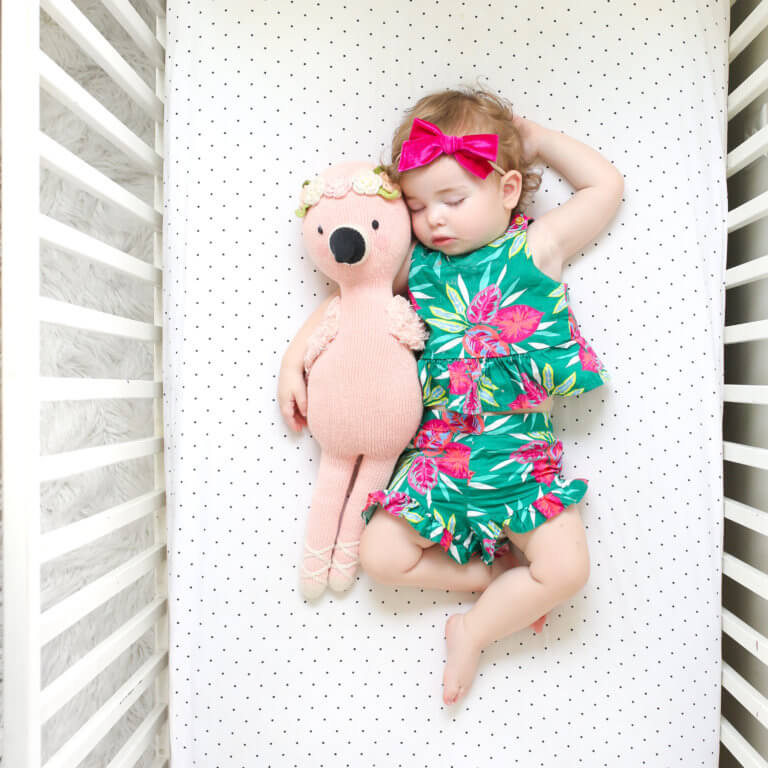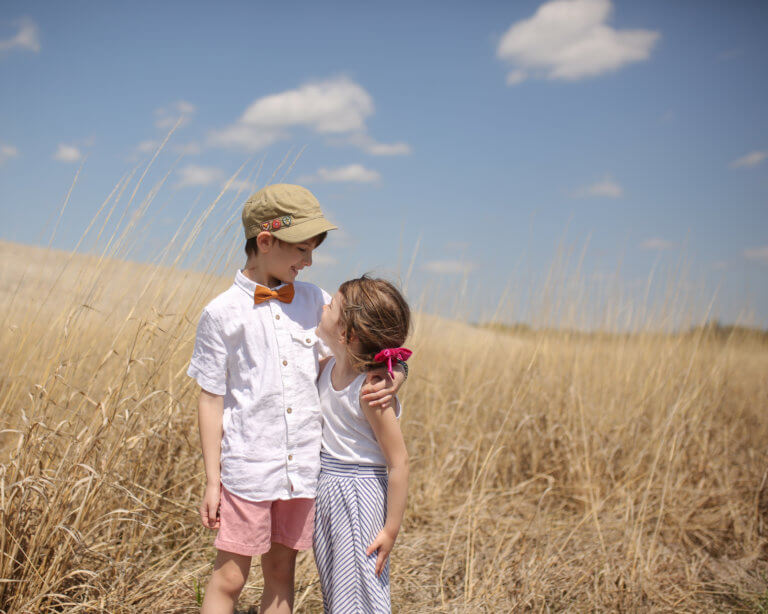 The Primrose bow, named after my 1 year old, is a fun leopard print that I had already been asking Modern Piggy to create before we discussed this collaboration! In our house, leopard is a neutral so I knew it had to make its way into this collection.
The Eloise bow, named after my 2 year old's middle name, is another "neutral" print. The simple black and white design pairs well with many other colors and patterns. It's the perfect mixture of neutral and fun!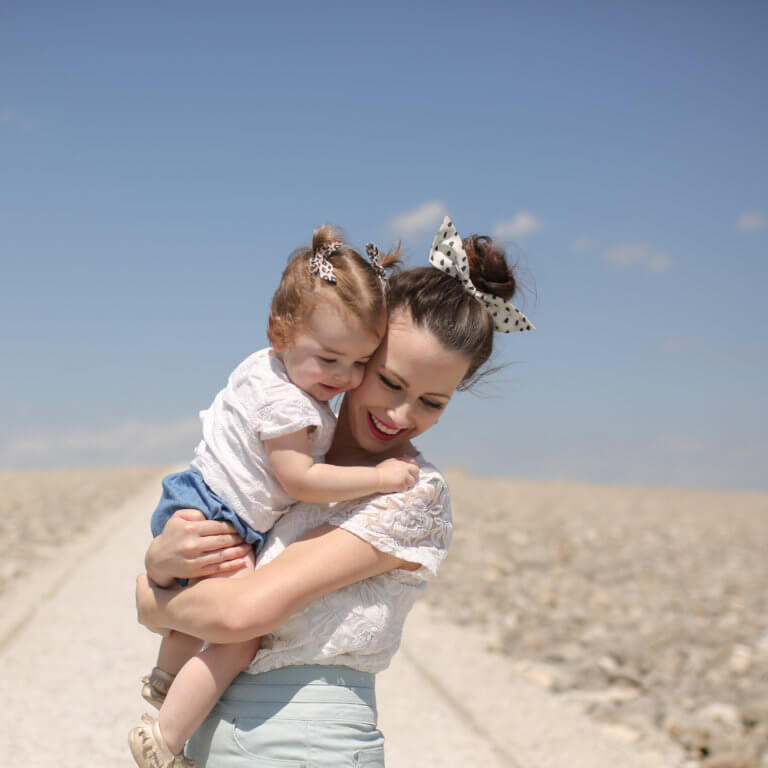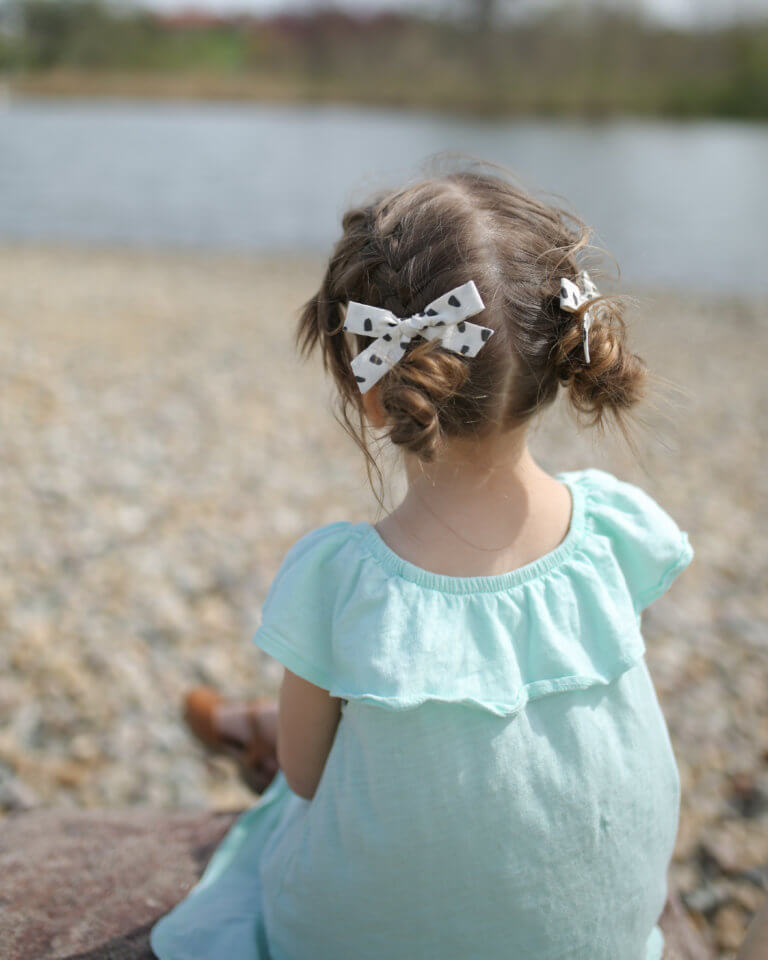 The whole process was just so fun and I'm so thankful to have had this opportunity! If you happened to make it this far, Modern Piggy has my collection on sale TODAY, June 25th! Every Tuesday they have a Midweek Markdown, marking down a select bow style for 20% off for one day only. So today, everything in my collection is 20% off (and free shipping for U.S. customers!!) So you can click HERE to hop over to their site to shop! Thank you so much to everyone who has already purchased from this collection and thank you for all your support!!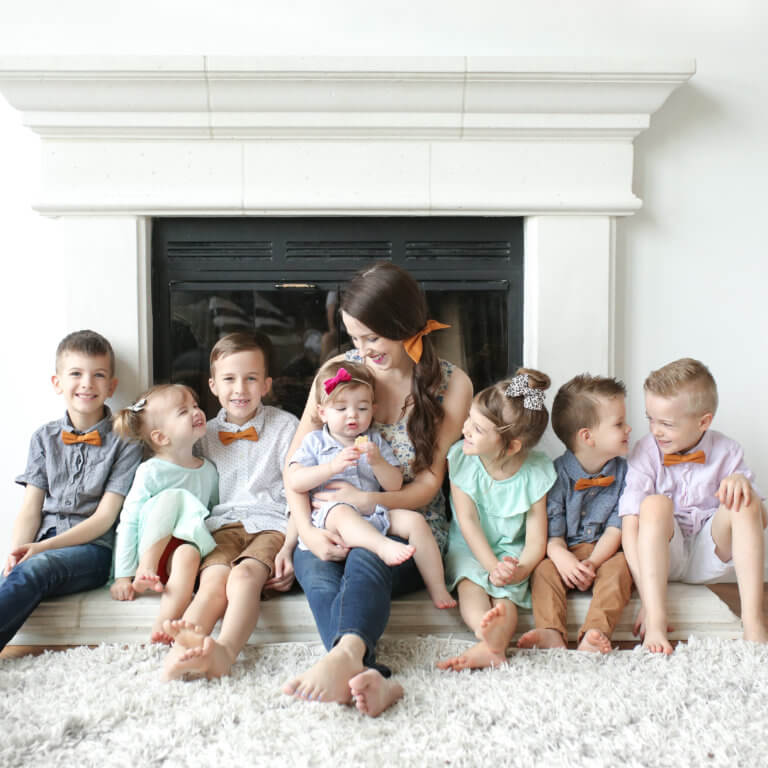 The post Mrsjessicaroberts x Modern Piggy appeared first on Raising Roberts.
Mrsjessicaroberts x Modern Piggy