2019 Electronic Gift Guide – Wahoo Fitness, myCharge, BioLite, GoPro, and AfterShokz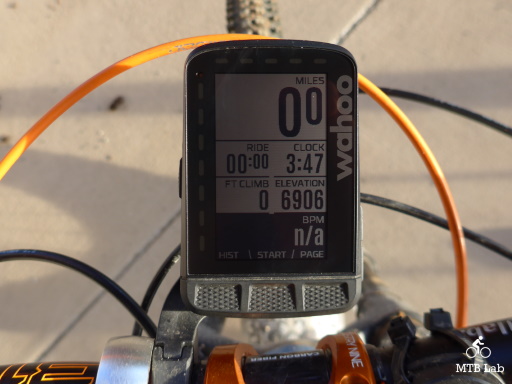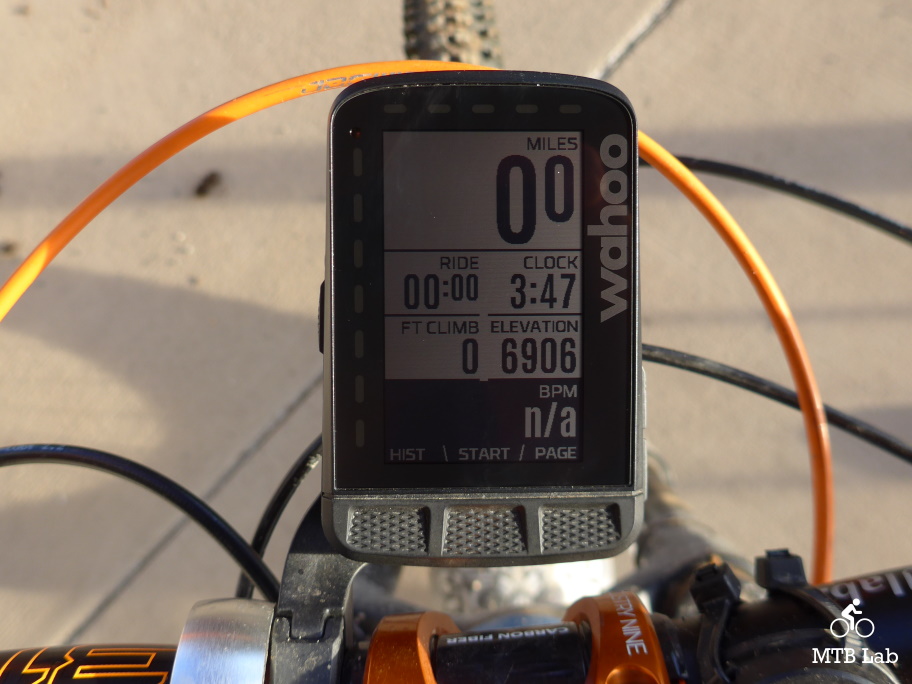 Wahoo Fitness ELEMNT ROAM GPS Cycling Computer
The Newest ELEMNT GPS Cycling Computer Includes a Color Screen and Rider-Focused Smart Navigation to Power Any Adventure
ELEMNT ROAM is designed for those who view each ride as a new adventure. Powerful onboard smart navigation features have been combined with a vivid, durable 2.7″ color display to provide confidence to those looking to create and explore new routes. The feature-filled ELEMNT ROAM follows in the footsteps of the ELEMNT and BOLT and offers a color screen, smart navigation, new form factor, ambient light sensor, and improved software and hardware integration. It uses your smartphone interface via the free ELEMNT Companion App to guide you through set-up, customize settings, configure workout pages, and link ELEMNT ROAM to your favorite cycling apps and sensors and improved software and hardware integration. For full in-depth coverage, refer to Wahoo Releases ELEMNT ROAM GPS Cycling Computer.
I've been using the ELEMNT for several years, and the new ELEMNT ROAM for a couple of months. They're my favorite GPS Computers on the market, and their side LED indicators to offer real-time HR zones data. The ELEMNT ROAM is more feature-laden, has improved graphics and screen, and upgraded functional software. Full review coming shortly!
ROAM is available at WahooFitness.com and through all Wahoo dealers. This new class-leading GPS cycling computer is available for $379.99.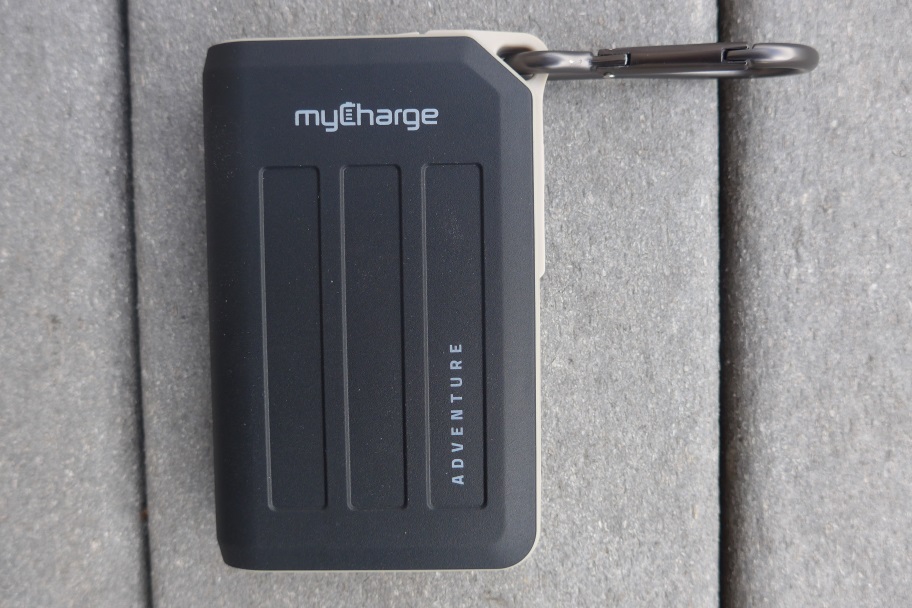 myCharge AdventureMax Charger
The AdventureMax is a rugged and durable portable charger that is ideal for charging your devices when camping, biking, hiking, traveling, and even at home or work. The .55 lb AdventureMax boosts 10500mAh of power and 2 USB ports and can extend the life of your tablet, smartphone, Bluetooth speaker, or another USB device up to six times (device dependent). The Adventure series of chargers are incredibly portable with a built-in carabineer that can be attached to a bag, belt, or anywhere else that is convenient for you.
The Adventure portable chargers from myCharge are rugged and durable and can withstand most inclement weather and conditions they'll encounter outdoors, though they aren't waterproof. The powerbanks are encased inside a ruggedized exterior case that protects them from minor impacts and drops, weather, temperature fluctuations, and dirt, making them ideal for outdoor recreation in those situations and scenarios that will leave you vulnerable to a variety of environmental conditions.
Their high-density Lithium-Ion battery powerbank design is small and light, and come in four sizes: the AdventurePlus with 6700mAh of power for $39.99, the tested AdventureMax with 10500mAh for $49.99, the AdventureMega with 20100mAh for $79.99, and the AdventureMega C with 2000mAh for $89.99 (USB C port).
The myCharge AdventureMax is more than a plain old basic powerbank, its a fully featured battery charging source that offers useful and functional technology. With its 10500mAh Lithium-Ion battery with a 2.4A output via its dual USB ports, it can charge up small portable devices, such as tablets, bike computers, cameras, watches, wireless headphones/speakers, smartphones, etc., up to six times. The rugged plastic case with its rubberized outer edge provides splash and dirt resistance and impact protection, making it ideal for outdoor use, though it's still highly useful for the home, office, travel, concerts, and conventions.
For the full review, refer to myCharge AdventureMax Review.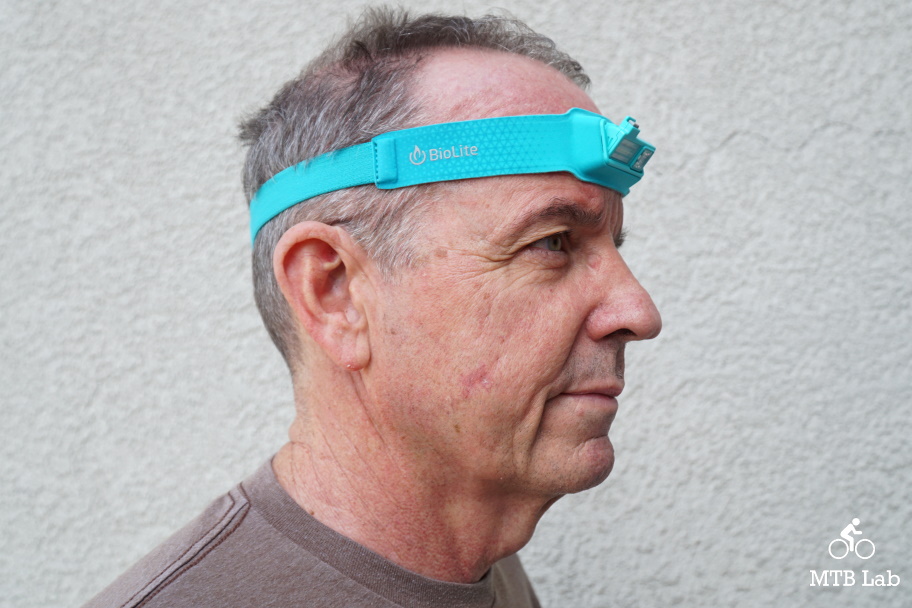 BioLite HeadLamp 330
The BioLite Headlamp 330 is a well balanced, slim-fitting, IPX4 water-resistant, lightweight, comfortable, and rechargeable LED headlamp. It features a tiltable LED, a flush-mount design, up to 330 lumens of output, five lighting modes, a rechargeable lithium battery, 3.5 to 40 hours of runtime (setting dependent), and a comfortable moisture-wicking forehead smart fabric.
It utilizes the performance-enhancing proprietary 3D Slimfit construction system. The Flush Front 9mm thick profile design sits flat against the forehead and doesn't bounce, making it useful for vigorous activities. Their Better-Balanced set up features the battery compartment at the rear and LED at the front for a weightless and distributed feel. The forehead section of the headband features a uber comfortable Smart Fabric that is moisture-wicking without any abrasion or pinch points. It comes in four color schemes Midnight Grey, Sunrise Yellow, Ocean Teal (tested), and Ember Red for retail $49.95.
The rechargeable BioLite Headlamp 330 is supremely comfortable, and the Flush Front no-bounce design and Balanced weight distribution offer a feathery weightless feeling while wearing. The five-position tiltable LED panel, with five lighting modes (love the Red), 100 to 330 lumen of output, 3.5 to 40 hours of battery life, and functional compactness make it perfect for camping, hiking and running.
For further information, refer to BioLite, and a full review at https://themtblab.com/2019/09/biolite-headlamp-330-review.html.
GoPro HERO8 Black, Mods, and MAX
The new HERO8 Black shoots at video resolutions from 1080p and 4K and gets the improved HyperSmooth 2.0 digital stabilization that now works in all resolutions, and an updated TimeWarp 2.0 speed adjuster. The excellent and extremely effective HyperSmooth stabilization that premiered on the HERO7 gets a second iteration and includes a more aggressive Boost mode. The camera body has been streamlined, and the new frameless design has an integrated built-in folding mounting fingers on the bottom. Like it's predecessor, it's waterproof to 33 feet, has functional hands free Voice Control, and is GPS-Enabled. MSRP $399.99
They now offer an optional light, microphone, and LCD screen Mods for the HERO8, which will assist Vloggers, filmmakers, and other media creators. The Media Mod ($79.99), Display Mod ($79.99), and Light Mod ($49.99) are modular accessories that deck HERO8 Black out with professional-grade audio, a front-facing display, and enhanced lighting. For those seeking the additional performance, Mods enable users to transform their HERO8 Black into a production powerhouse.
The new MAX is the successor to the Fusion, and provides 360 capture from it's dual-lenses, and has Max HyperSmooth stabilization using 180° capture. It can also be used in a single lens mode, and do regular video footage and pictures. Like the HERO8, it has integrated built-in folding mounting fingers on the bottom, along with being waterproof to 16 feet, hands-free Voice Control, and GPS capabilities. It includes Max TimeWarp that Warps time in both 360 and HERO modes, In-Camera Horizon Leveling, PowerPano for 270° panoramic photos, Directional Audio, and Premium 360 and Stereo Audio. MSRP $499.99
For additional information, refer to gopro.com, and for full in-depth coverage at GoPro Introduces the HERO8 Black, Mods, and MAX.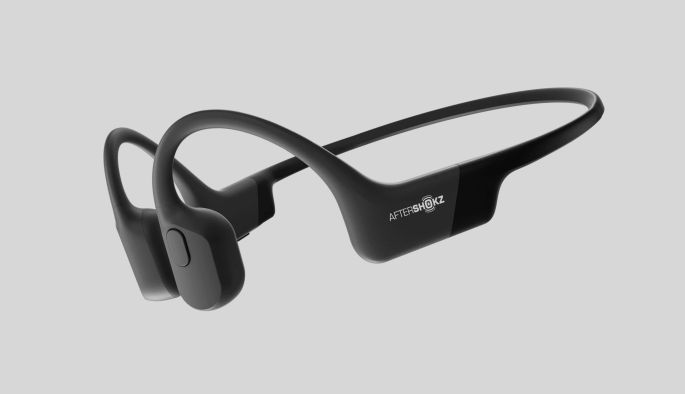 AfterShokz Aeropex Wireless Bone Conduction Headphones
The Aeropex is the newest wireless Bluetooth Bone Conduction headphones from AfterShokz. It's lighter, has deeper bass, is IP67 waterproof, and has longer battery life. It's lightweight and flexible and has a 60 day standby time, and a 1.5 hour charge time.
For the pushers and the breakers, for the doers and the makers – for those who redefine what's possible, they created Aeropex – a completely re-engineered and re-imagined bone conduction headset. They're ready for blast off. MSRP $159.95.
AfterShokz Aeropex headphone uses the bone conduction technology to transmit excellent fidelity sound through the listener's cheekbones to the inner ear, bypassing the eardrum entirely along with a rubberized, thin and flexible titanium frame that offers extreme comfort, strength, and durability. This bone conduction design allows the user to listen to music and still safely hears the external ambient noise via air conduction. We tested the Aeropex predecessor, the Trekz Air, and not only loved them but gave them our 'The MTB Lab Best Innovation of 2018'.
BlueTooth 5.0 – Reliable connectivity for up to 33 ft
Lightweight – Weighing less than 1 oz for all-day comfort
Moisture Detected Alert – Detects moisture for safe charging
PremiumPitch 2.0+ – Enhanced dynamic range + louder volume
For further information, refer to aftershokz.com, and full in-depth coverage at AfterShokz Introduces The Aeropex Wireless Bone Conduction Headphones.
2019 Electronic Gift Guide – Wahoo Fitness, myCharge, BioLite, GoPro, and AfterShokz