2020 Holiday Gift Guide – Electronics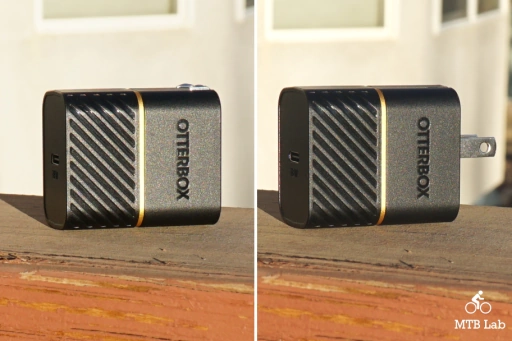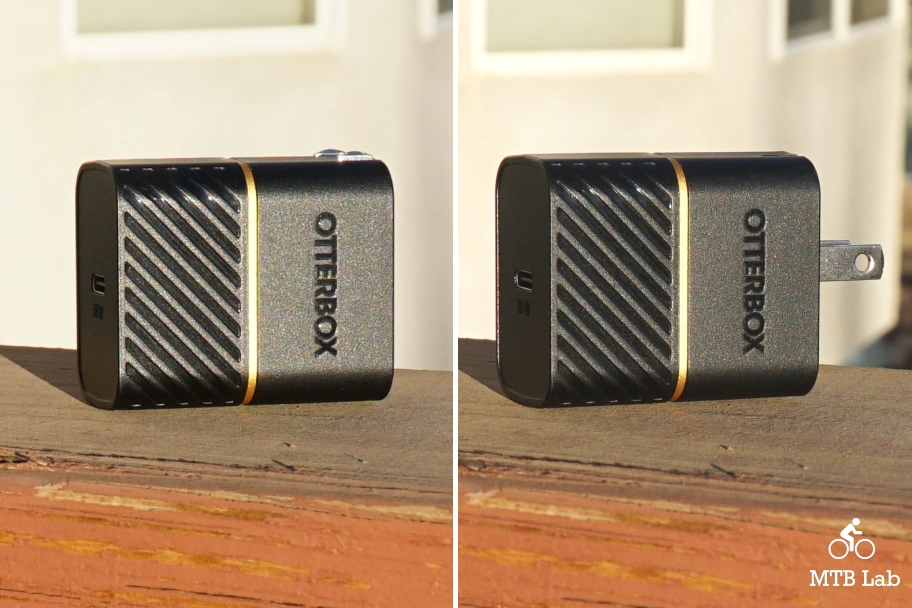 OtterBox Power Up with OtterBox Power Banks, Cables, and More
OtterBox has a full Power system lineup, including Power Banks, Mobile/Car Charging Kits, and a slew of cables.
OtterBox USB-C Fast Charge Wall Charger – Premium
Fast Charge Premium single USB-C Wall Chargers from OtterBox are engineered rugged and built to outlast. Featuring a smart and compact design, OtterBox Fast Charge Premium Wall Chargers are drop tested and wrapped in a tough exterior to power your devices up to 3.6X* faster.
Thoughts => The fast charger is handy to power up my iPhone quickly. Insert the wall wart in the power socket, add the USB-C/lightning cable, plug it into the iPhone, and what seems like only a short period of time, my iPhone is back to a full charge.  
$ 29.95
Output: USB-C: 18W (5V/3A, 9V/2A)
Input: 100-240VAC 50/60Hz
Specifications:

USB Power Delivery 3.0
USB Battery Charging Standard 1.2
Apple Charging Standard

Dimensions: 1.69-in x 1.14-in x 1.96-in/4.30-cm x 2.90-cm x 4.97-cm
Weight: 0.13-lb | 58.50-g
Up to 3.6X faster-charging through a single USB-C port, so you won't miss the moments that matter most.
Ultra-safe, highly efficient
Rugged and built to outlast
Smart design with a foldable plug is drop tested and wrapped in a tough exterior, but still compact enough to fit into the smallest purse or travel bag.
Rigorously tested for safe and smart charging.
Designed to work flawlessly with your favorite OtterBox cables
Supports USB Power Delivery fast charging technology
Limited lifetime warranty and no-hassle customer service
Compatibility:

USB-C to USB-C Cables
Lightning to USB-C Cables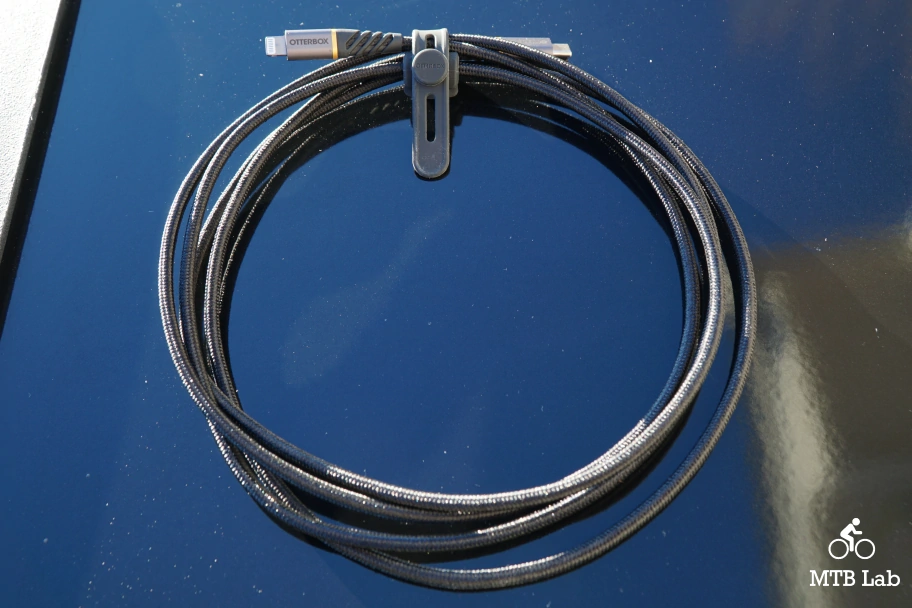 OtterBox Lightning to USB-C Fast Charge Cable – Premium
OtterBox Fast Charge Premium Lightning to USB-C Cable is proven rugged, dependable, and made to last. Braided nylon combats fray and tangles, while reinforced strain relief protects notorious weak spots for remarkable strength and longevity.
Thoughts => The 2-meter long cable is handy, making it easy to snake around things in the house or vehicle, and the robust end connectors haven't frayed with heavy use.
1-meter $29.95/2 meter $ 32.95
Connector Type: Lightning to USB-C
Cable Specification: MFi / USB PD
Current Capacity: 3 AMPS
Data Rate: 480 Mbps
Weight:

1 meter: 0.06-lb | 26.50-g
2 meter: 0.13-lb | 57.50-g

Up to 4X faster charging so you won't miss the moments that matter most
Proven rugged, tough, and built to outlast
Braided nylon combats fray, and tangles
Bend/flex-tested 10,000 times for rigorous use
Reinforced strain relief for remarkable strength and longevity
Premium construction with an anodized aluminum finish
Includes premium cable management wrap for a neat and simple experience
Designed to work flawlessly with your favorite OtterBox cases and accessories
Supports USB Power Delivery fast charging technology
Limited lifetime warranty and no-hassle customer service
Compatibility: Apple Devices with a Lightning Charging Port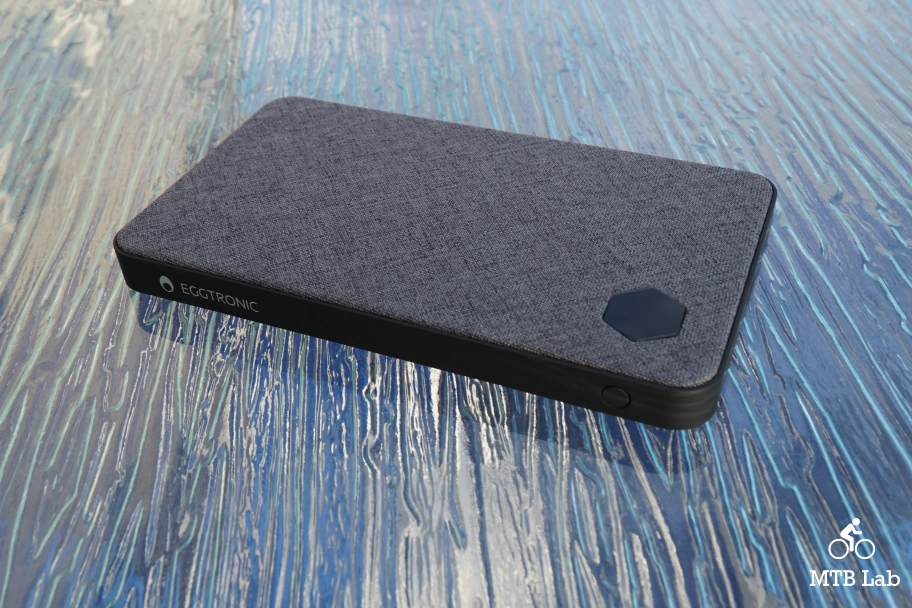 Eggtronic 63W Laptop Power Bank Is the Ultimate On-The-Go Power Source
Simplifying the number of chargers required to power various devices like smartphones, tablets, and laptops just got easier. Italian electronic company Eggtronic has created a portable power solution that is crammed with a whole lot of power, hi-tech features, and the ability to recharge three devices at once. The $89.90 Laptop Power Bank is a 20,000mAh, universally compatible back up battery equipped with Power Delivery and Fast Charging capabilities.
Thoughts => The Eggtronic 63W Laptop Power Bank is a pretty nifty unit and offers plenty of power output to recharge anything from a laptop to cameras and smartphones. The status display offers a useful digital readout, and the three ports offer a slew of different ways to power up any electronic device.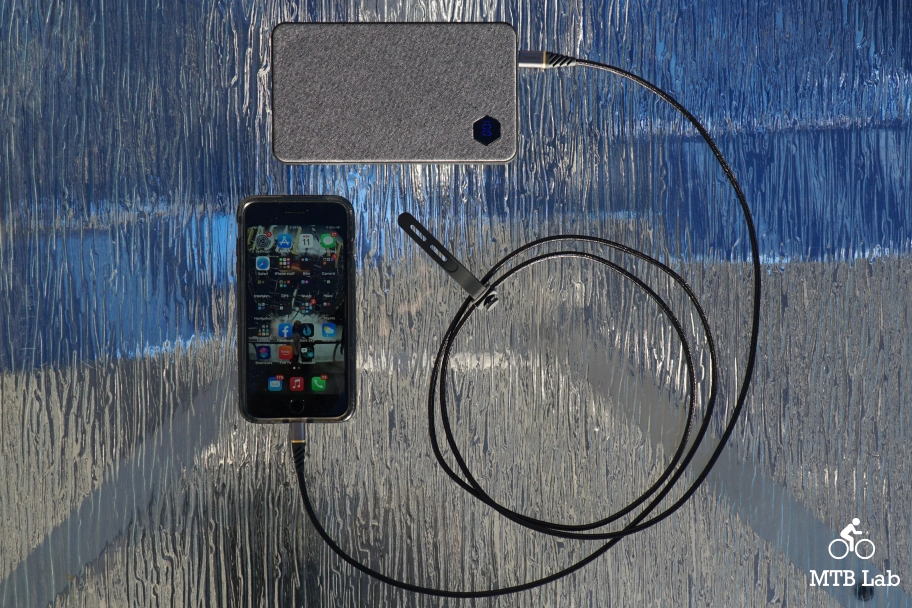 The Eggtronic Laptop Power Bank is the company's second-generation power bank for laptops, with the first-generation being one of the first high-power power banks in the market. It has three built-in USB ports and boasts 63W of power, all in a slim 6.75 x 4 x 0.63-inch casing, and weighs 16.3 oz/460 grams. The power bank has a 5W USB-A output, 18W USB-A output with Quick Charge 3.0, and a 45W USB-C input/output with Power Delivery that can recharge a MacBook or other USB-C laptops. The generous 20,000mAh battery capacity can do 4-8 phone charges, 3-5 tablet charges, or 1.5 charges for a laptop.
The Laptop Power Bank also has an easy to read LCD readout that tells the user the power bank's remaining battery life. The Laptop Power Bank is user friendly. Press the button on the side of the power bank to begin charging the USB devices. The USB-C Power Delivery port will turn on automatically when it detects a connected device. The Power Bank has smart device protection built-in, meaning when the devices are fully charged, charging will automatically stop preventing devices from overheating or overcharging.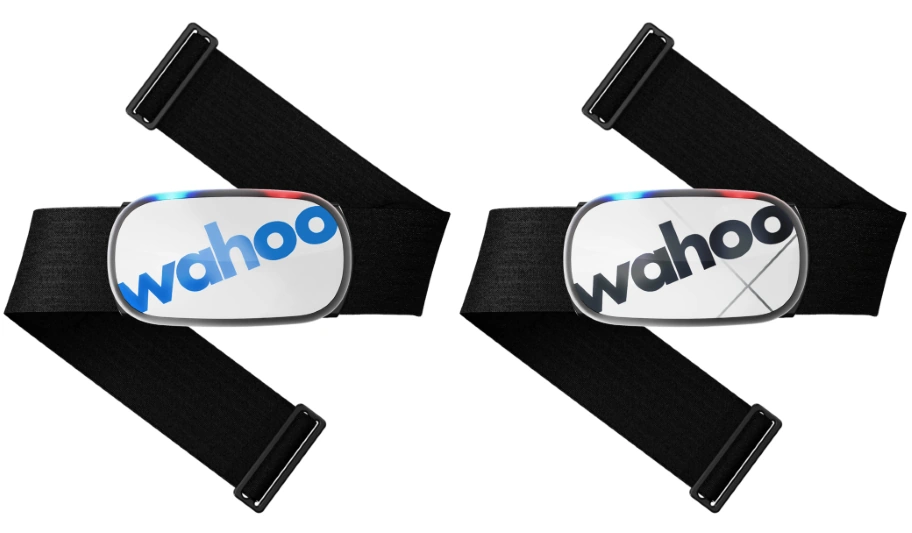 Wahoo Fitness TICKR and ​TICKR X
A new, slimmer shape and integrated strap design make the latest Wahoo TICKR and TICKR X the lightest heart rate monitors available at only ​48g/1.7oz​ (pod and strap together). Both TICKR and TICKR X can now simultaneously pair up to three Bluetooth devices, in addition to ANT+ connections. To make TICKR easier to use, the LEDs are now at the top of the pod body, so users can easily check to make sure their devices are connected and recording data. By increasing the battery life by nearly 50%, both the TICKR and TICKR X now allow up to 500 hours of use on a single battery.
Long embraced by cyclists, runners, and fitness enthusiasts of all kinds, the updated TICKR X offers the ability to transmit indoor cycling cadence to the Wahoo Fitness app. TICKR X can now also transmit enhanced running dynamics to compatible smartwatches via ANT+, giving runners real-time access to their cadence, vertical oscillation, and ground contact time. TICKR X also offers runners a proprietary Running Smoothness score through the Wahoo Fitness app, improving their efficiency and form. TICKR X can also store up to 50 hours of workout data, which will sync to your smartphone via the Wahoo Fitness app.
The TICKR, long loved for its simplicity and comfort, will now be offered in a new Stealth colorway, complementing Wahoo's distinctive white and blue color scheme.
TICKR $49.99
TICKR X $79.99
Thoughts => I found the new TICKR to be a comfortable and accurate HR monitor. I liked the new placement of the LED's on top of the pod, which makes knowing its functioning much more convenient.   

Wahoo Fitness ELEMNT RIVAL
Wahoo's ELEMNT RIVAL GPS multi-sport watch offers triathletes and runners the user-centric design and functionality for which Wahoo products have always been known and prized. Powered by proven ELEMNT technology and incorporating unique multisport features, RIVAL radically simplifies sports data collection, allowing you to focus on your performance, not how your equipment is working.
ELEMNT RIVAL, $379, is the first sport GPS device to innovate the way race data follows an athlete through the stages of a multi-sport event. This proprietary Touchless Transition technology, developed for RIVAL, allows users to seamlessly transition from swim to ride to run without touching their watch. As a part of the Wahoo ecosystem, RIVAL's Multisport Handover mode allows it to interact with ELEMNT GPS cycling computers to transition race data from the watch to a handlebar-mounted computer during the bike leg of a multi-sport activity such as a triathlon, ensuring that race data is always easy to see, easy to follow, and captured correctly so athletes can focus on their race.
RIVAL incorporates several first in class features, including a ceramic bezel and an ambient light sensor that automatically adjusts the backlight. Other must-have features include a battery that lasts 14 days in watch mode or 24 hours in GPS mode, a barometric altimeter, an optical heart rate sensor, and live tracking. Wahoo's first entry into the watch category uses the same easy-to-set-up, easy-to-use platform and mobile app as Wahoo's ELEMNT GPS cycling computers. RIVAL tracks all standard run, bike, and swim metrics and can also track advanced running dynamics when paired with the Wahoo TICKRx heart rate monitor. Following workouts, data is available in the Wahoo companion app and can be automatically uploaded to third-party platforms like TrainingPeaks and Strava. RIVAL also connects with ANT+ and Bluetooth sensors and can control Wahoo KICKR smart trainers.
Thoughts => I haven't tried the watch as yet, but I like the idea of the set up is easily performed within the smartphone app, much like my ELEMNT ROAM.
2020 Holiday Gift Guide – Electronics