2020 Holiday Gift Guide – Skiing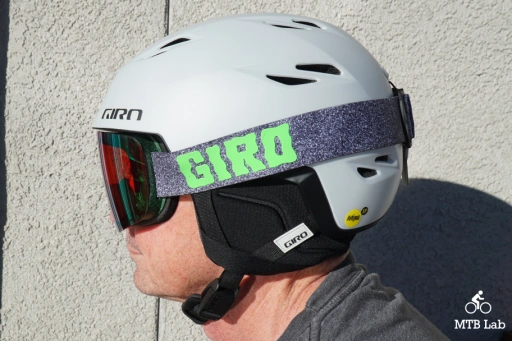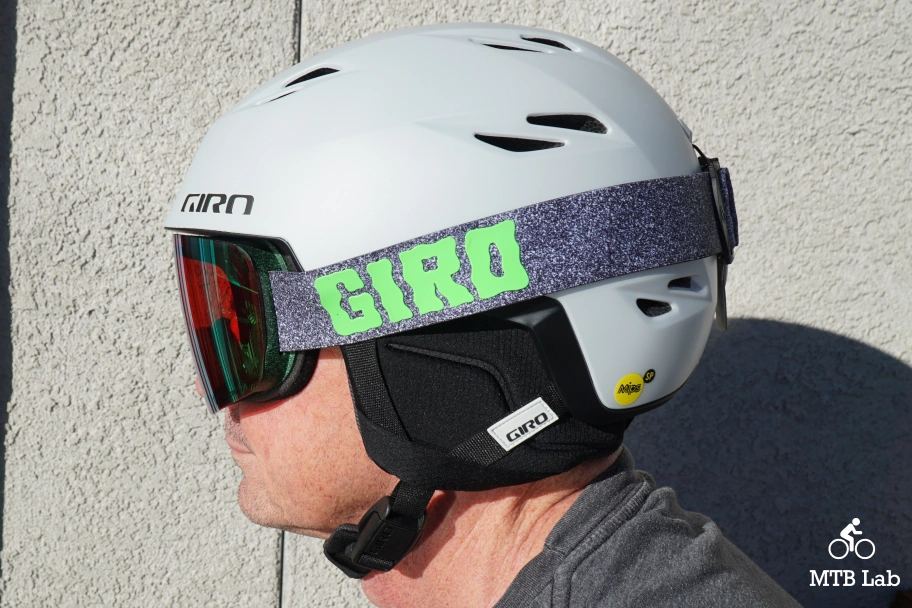 Giro Grid/Envi MIPS Helmets
Giro Sport Design new Grid MIPS (men's) and Envi MIPS (women's) helmets weigh in at feathery light 400-grams. The innovative MIPS® Spherical Technology's Ball-and-Socket design helps redirect impact forces away from the brain by allowing the outer liner to rotate around the inner liner during a crash. It also eliminates contact with hard plastic or slip-planes against the skin. The system reduces linear and rotational impact energy and addresses low- and high-speed impact energy while still delivering unobstructed airflow.
The Polartec® Power Grid Padding lining utilizes a bi-component knit construction, one yarn moves moisture away from the skin, and the other quickly dries. It's a comfortable, warm, quick-drying liner that provides unparalleled breathability and enhances wicking efficiency, which is particularly desirable during uphill skinning efforts.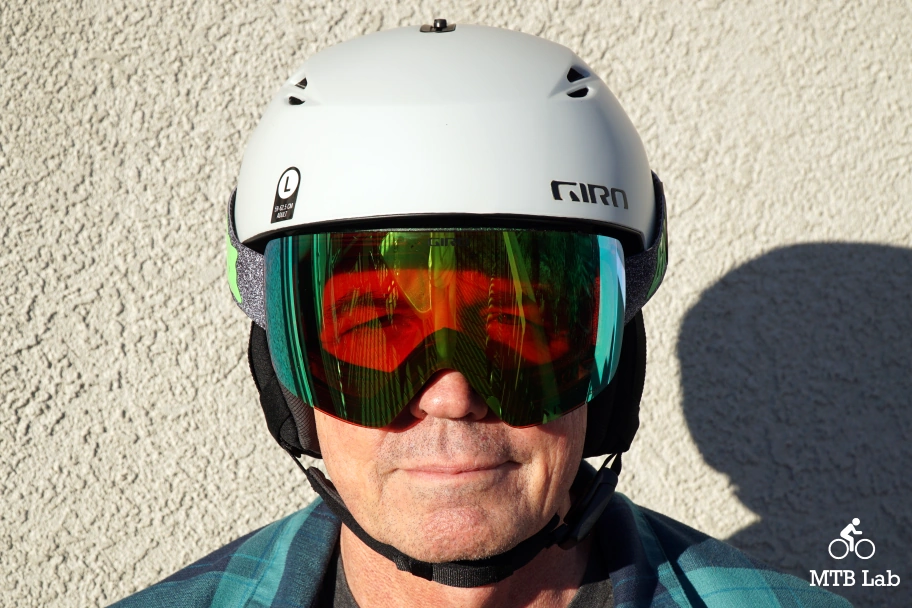 For optimal performance of both Giro's helmets and goggles, they function together for a seamless interface between helmet and goggle for an exceptional fit and dependable, worry-free function. It utilizes the Fidlock® Magnetic Buckle Closure that makes for a pinch-free and one-handed fastening system. The Fidlock® uses strong magnets to make it easy to open and close, while a secure snap functionality ensures a continuous and secure locking force. The upgraded In Form 2 Fit System is lighter and lower-profiled, and it's easier to dial in a perfect fit in seconds, even when adjusting with bulky ski gloves on. The dial offers up to 6cm of adjustment, along with improved stability.
The helmets provide exceptional breathability and airflow, and you can easily control temperatures with the Thermostat Control adjustable ventilation across sixteen strategically placed vents. Stack Vent technology aligns with the rider's goggle venting to help keep lenses fog-free.
The Grid MIPS and Envi MIPS helmets come in S, M, and L (not in Envi) and retail for $280.00.
Thoughts => The Grid is pretty darn light for a ski helmet, and I hardly noticed it while I was wearing it. My size large weighed in at a respectable 460 grams, which is around 100 grams lighter than most of my other comparable ski helmets. The Polartec Power Grid Padding lining is plush and soft and offers plenty of cushioning, and I didn't feel any hotspots or the hardness from the helmet foam layer. The Fidlock Magnetic Buckle Closure system was a breeze to use, it was simple and secure, and I never felt any neck pinching. The In Form 2 Fit System offered 6cm of adjustment, which provided plenty of fine-tuning, and the dial was large enough to use with bulky ski gloves. The amount of adjustment allowed you to tweak the fit to swap out to almost any baselayer thickness on your head, which was great when the temperature fluctuated. The vent was also easy to use with ski gloves, though I can't comment on its long-term venting capabilities due to it only be an early season testing.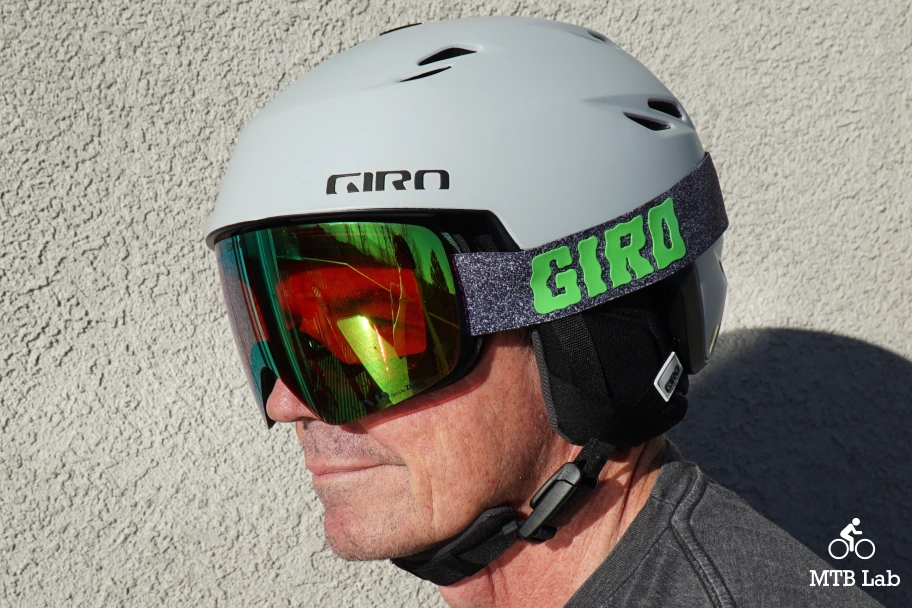 Giro Contour Goggle
The Giro Contour goggle was designed in tandem with ZEISS Optics and featured a new Toric Spherical lens shape that provides a vast field of view, along with crisp visibility and a premium VIVID lens. The Expansion View Technology + (or EXV+) system offers an incredible field of view for unparalleled peripheral vision.
The EVAK Vent Technology and anti-fog coating prevent fogging during high-intensity efforts. A triple-layer face foam with ultra-durable non-absorbent microfleece facing provides all-day comfort and offers plenty of cushion against your face. The EVAK vents minimize the chance of fogging by releasing moisture while simultaneously creating a barrier from the elements. It comes with two injection-molded toric VIVID lenses with Optics by ZEISS that can be quickly changed using the Quick-Change Lens System. The magnetic-assisted lens system uses self-locating magnets to quickly in lens replacement, and four snap pins lock the lens securely in place.
The goggles are also OTG friendly and feature seamless integration with all Giro helmets. The Contour is offered multiple frame/strap colors and lens tints and retails for $270.
Thoughts => The Toric Spherical lens shape and Expansion View Technology Plus system provide a huge field-of-view and impressive peripheral vision without an overly large lens. The ZEISS lens offers exceptional optical quality and clarity, and the test Green Cosmic Slime model comes with the VIVID Emerald (medium/average sunlight) and VIVID Infrared (light/weak sunlight) lens tints. The Quick-Change Lens System works nicely, and the self-locating magnets make it easy to re-align the lens and pop the endpins back in place. My old arthritic hand's found it a tad difficult to un-pop the starting end pins to initially remove the lens, but after that, it was easy to remove the other side. The lens EVAK vents helped with air throughput and prevented overt fogging.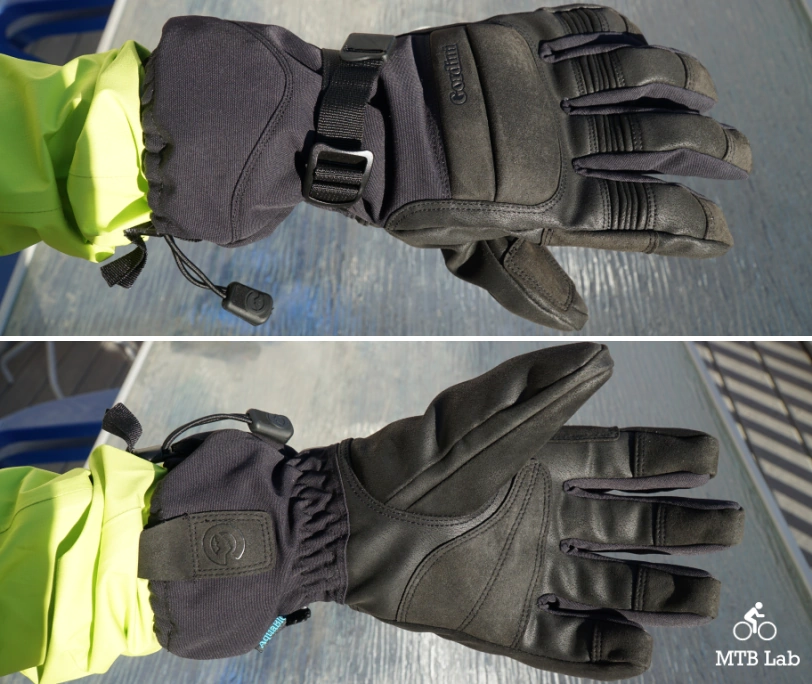 Gordini Cache Gauntlet
Stock up on wintry adventures with waterproof, breathable Gordini Men's Cache Gauntlet gloves in rugged canvas and synthetic leather. Primaloft insulation keeps hands warm while water-resistant Clutch synthetic leather fingers, moisture-wicking lining, and AquaBloc waterproof inserts work together to keep hands dry. Clutch synthetic leather is more abrasion-resistant and breathable than cowhide leather. AquaBloc is Gordini's proprietary waterproof breathable, windproof technology. Exclusively engineered for handwear, this is an insert technology that allows moisture accumulated from within the glove to escape and provide for breathability and enhanced warmth and comfort. These durable men's gloves are great for skiing with their convenient leash and cuff pull tabs for easy on and off and adjustable wrist straps.
MSRP $89.99
Rugged waterproof, breathable poly canvas shell
Water-resistant CLUTCH synthetic leather fingers and reinforcements
AquaBloc® waterproof, windproof, breathable insert
Primaloft® insulation
Moisture-wicking lining
Gauntlet cuff with drawcord closure and wrist strap
Cuff pull tab for easy-on, easy-off
Leash
Thoughts => The Cache Gauntlet gloves are extremely comfortable, and they provide enough room to let your fingers move around without them feeling sloppy. The insulation offered plenty of warmth on cold days, yet they still were tolerable on warm sunny outings. The gloves had enough dexterity and grip when using ski poles and adjusting boots without any bulkiness. The leash system was handy when taking your gloves on/off when riding the lift or on the slopes, so you don't accidentally drop them. The drawcord and wrist strap offered plenty of adjustment to keep the gloves snugly on your hands.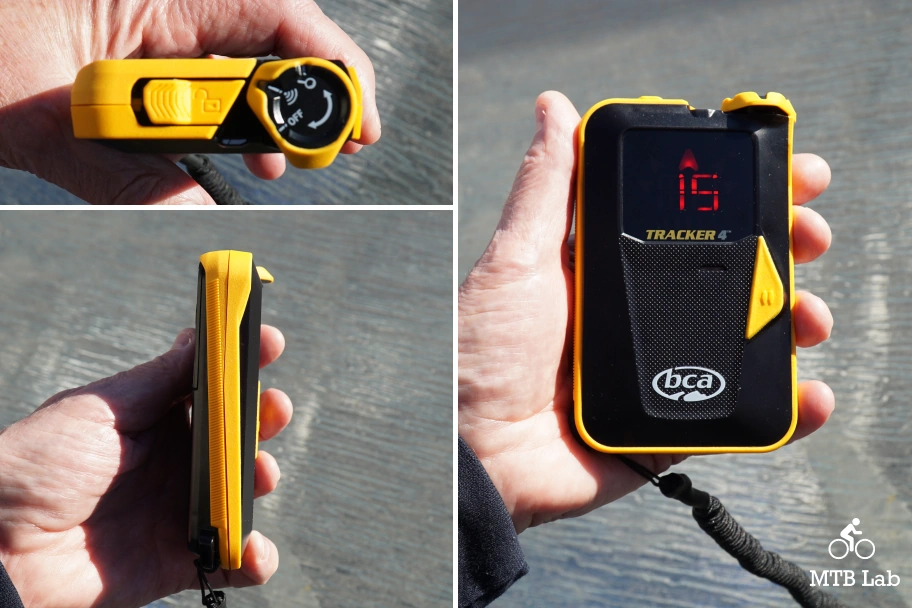 Backcountry Access Tracker 4 Beacon
The new BCA Tracker 4 follows in the footsteps of its Tracker brethren and offers lots of excellent upgrades. It features an extra-durable, rubberized casing, bright yellow/orange coloring, and a larger LED display that can be seen in bright sun and with polarized sunglasses. It utilizes the highly functional Tracker interface that displays search progress and helps guide users to found signals, and it includes internal electronics upgrades (it's smarter and quicker). It will retail for $390.
Tracker avalanche transceivers have long been the fastest, easiest-to-use beacons in the industry. The Tracker4 just took it up a notch, with a rubberized over-molded case, larger LED display and the same Tracker interface that basically makes it impossible not to find your companion. Signal suppression and Big Picture modes for no-nonsense multiple-victim searching. Motion-sensing auto revert-to-transmit mode. Upgradeable software and electronics performance testing for fleet management.
MSRP $389.95
Weight – 7.6 oz / 215 g including batteries, not harness
Dimensions – 4.7" x 3.0" x 1.0" / 12 cm x 7.5 cm x 2.6 cm
Frequency – 457 kHz
Power – Three AAA alkaline batteries
Max Range – 55 meters
Search Strip Width – 50 meters
Batteries – three AAA alkaline
Battery Life – minimum 1 hour in search mode after 200 hours in transmit mode (approximately 250 hours in transmit only or 50 hours in search only)
Unit Weight With Batteries – 7.6 oz. / 215 grams
Harness Weight – 4.2 oz / 120 grams
Warranty – 5 Year
Origin – Assembled and tested in the USA
Thoughts => The Tracker 4 is easy to use and offers a functional LED digital/arrow readout and a loud audio tone during tracking. It offers an innovative Signal Suppression and Big Picture feature to locate and differentiate multiple victims. The unit has glove-friendly controls, has a nice bright color, a rubberized grip, a leash, and an LED that can be seen in bright sunlight. The rear compartment can be opened for battery changes and to update the software.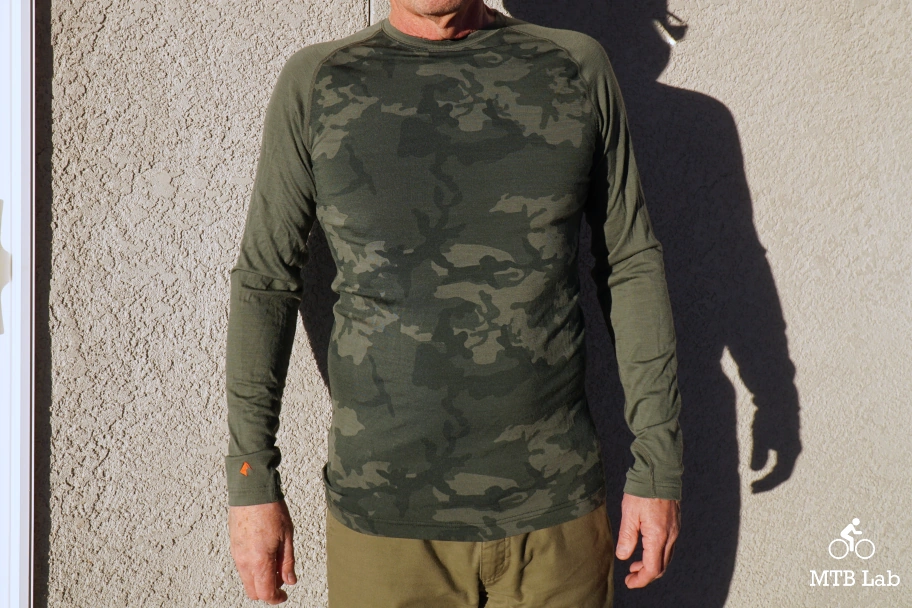 Ridge Merino Aspect Midweight Base Layer Long Sleeve Shirt
The Ridge Aspect Merino Wool Base Layer Crew is the next evolution of our original Ridge Merino Inversion Midweight. The Aspect features a new exclusive design that feels great next to your skin and will keep you warm, dry, and comfortable. It also incorporates their (m)Force Technology to achieve industry-leading durability. Designed for the active lifestyle, this Merino wool top is cut long, so it stays tucked in, and the new discreet thumb loops keep your sleeves in place and disappear when you don't want them.
MSRP $ 74.95
Fabric Details: 180g (m)Force Merino 18.5-micron Wool/84% Merino Wool, 16% Nylon
Natural and sustainable Merino Wool 180g reinforced with their Force Technology for increased durability, dry times, and recovery.
Class-leading durability – 50% stronger* than comparable weights of Merino fabrics
Provides versatile mid-weight base layer weight that is warm but not too warm
Flatlocked seams
Backpack-friendly raglan construction
Long cut, especially for layering, stays tucked in.
Thoughts => The long-sleeved Aspect Merino Wool Crew is soft, comfortable, durable, and offers a user-friendly extra long cut. It provides the typical amazing properties of Merino Wool, including thermo-regulation, moisture-management, and no stink antimicrobial properties. It's my go-to base-layer for cold-season use, for skiing, hiking, snowshoeing, and skiing.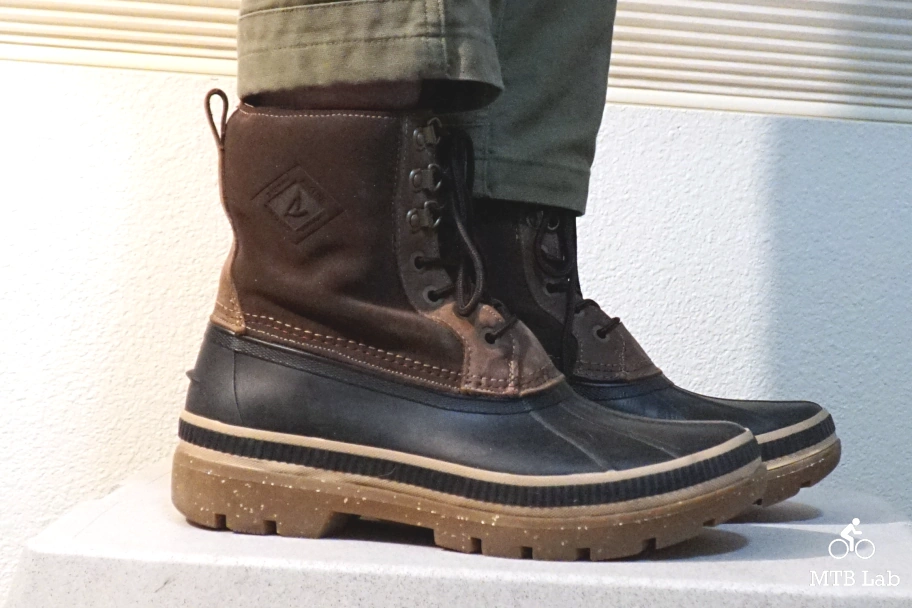 Sperry Ice Bay Boot
Watch out, winter; there's a new boot in town. With new proprietary technology from Sperry, you can trust these to keep your feet dry, warm, and comfortable. Plus, all-over underfoot traction that prevents embarrassing slips and nasty falls. This might be your best winter yet.
MSRP $139.95
Rugged, resilient, ready for it all: The Ice Bay is Sperry's most formidable winter boot yet
Flannel-lined with 200g Thinsulate and fully waterproof for added warmth and comfort
Waterproof rubber shell keeps feet dry.
Featuring IceTREAD, our most advanced traction technology to keep you grounded. Icy patches don't stand a chance.
Thoughts => Whether you are heading up to the mountains, out shoveling the driveway, or just dealing with the brunt of winter conditions, it's nice to have a warm pair of boots that offers protection, coverage, and grip on snow and ice. The Ice Bay Boot offers all of those attributes, including a soft, comfortable flannel lining, traction grabbing IceTREAD soles, and a waterproof rubber shell. The almost 7-inch height provides plenty of coverage in deeper snow, and it means they nicely tuck under pant cuffs for a tight seal. The 200g Thinsulate is comfy and provides plenty of insulation on even the coldest days, and your feet stay toasty warm after spending long periods of time outdoors.
2020 Holiday Gift Guide – Skiing